Sandakphu not affected by the earthquake in Northeast
Share this story
Sandakphu not affected by the earthquake in Northeast
Category News
By Latika Payak
2016-01-04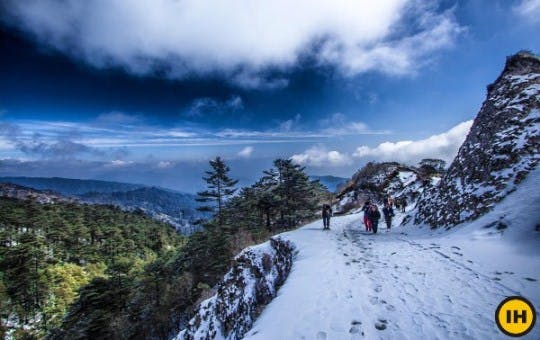 Today morning we woke up to the news of a 6.7 magnitude earthquake hitting Manipur. The closest trek to this region is the Sandakphu-Phalut. Naturally, friends and relatives of trekkers on this trek were worried. They got in touch in with us to know about the well being of trekkers in the January 2, 2016 batch.
The update is this – Sandakphu trek has received very mild tremors. And it hasn't affected the trek. All trekkers are safe and Sandakphu trek is running fine.
We have confirmed this with our local staff Suman who was reachable. He said, "Yes there were tremors, but nothing has been affected."
So please do not worry. And watch out for this space for more updates.
Read more
Sandakphu is the only trek with the views of 4 tallest mountains in the world
Sign up for our much loved Weekly Mailer
We have terrific trekking tips, trek updates and trek talks to look forward to