Special Summer Camp in June!
Due to popular request, we are opening one MIXED GROUP in June for children aged 10 to 16. Click here to register
Trekking Summer Camp | Level 1
Trek For Age Group 8-11: Dayara Bugyal Trek
Dayara Bugyal is our best trek for young children (Age group 8 - 11). Demanding just the right amount of effort from children, it takes them through a variety of sceneries. Lovely oak and maple forests in the first section, endless alpine meadows in the next and high summits surrounding them at the top. These mountains capture their imagination with rich history and mythology. 
We have a soft corner for the meadows on this trek, which are almost crafted to perfection. "The meadows are so perfectly landscaped, that there isn't a single rock or tree out of place. With the royal views of the Gangotri mountain range in the backdrop, the rewards are massively disproportionate compared to the effort you put in," shares Sandhya UC, co-founder and COO at Indiahikes.
Top Skills Children Learn from the Trekking Summer Camp
Our summer camps are a mix of fun, adventure and learning. Through the course of the trek and the program design, children learn the basics of trekking, camping and wilderness survival. 
Building a shelter out of bare minimum resources
First aid skills through mock drills
Navigation skills using maps and GPS tools
Skills to identify and set up campsites in the outdoors
Cooking in the wild
Learning to cross streams 
Given that children are in the heart of some of the richest biodiversity in our country, they learn first-hand about forests, plants, birdlife, animals and all natural elements around them. 
See and feel the rich biodiversity of Himalayan forests  
Learn about birdlife and animals endemic to the region
Learn about the stars and the Milky Way by experiencing it in real-life
Nature journaling 
Experiencing the forest  
Witness big Himalayan ranges at close quarters and learn the stories associated with them
At Indiahikes, we are very conscious about how we trek and how we treat the outdoors. There's a certain spirit of trekking we believe in — a minimal and sustainable way of trekking. These are imparted by our Green Trails initiative, which inevitably has a big impact on children.
Learn a minimal way of living by exploring lifestyles in remote villages in the foothills
Clean trekking trails and leave mountains better
Understand the importance of saving natural resources
Learn the basics of waste management — segregating and composting waste
Understand how to make composting toilets in the outdoors
Finally, the program design imparts priceless personal behaviours and skills among children. Within a week of our trekking summer camp we see remarkable changes in children. Children start displaying life skills that usually take years to develop. 
Gain life-long confidence after climbing to a high mountain summit 
Get accustomed to hardships
Build resilience through overcoming difficulties
Learn how to work collaboratively with a team 
Learn to own and share responsibilities 
Understand how to deal with healthy conflicts and resolve them 
Learn interpersonal communication skills
Quick Itinerary
A trek map of the Dayara Bugyal trek
Reach Rishikesh from Delhi
Pickup from Delhi between 11am and 12pm. Drive to Rishikesh in organised bus.
Drive from Rishikesh to Raithal
Departure time: 6.30 am | Approx arrival at Raithal: 3-4 pm
Reach the Indiahikes community campus at Raithal by vehicle (Non-AC).
Trek from Raithal to Gui
Trek Distance: 6 km | Trek Duration: 5-6 hours | Altitude Gain: 7,142 ft to 9,630 ft
Trek from Gui to Chilapada
Trek Distance: 2 km | Trek Duration: 2-3 hours | Altitude Gain: 9,630 ft to 10,515 ft
Explore the forests around Chilapada, participate in bird watching and nature journaling.
Trek from Chilpada to Nayata via Dayara Top
Trek Distance: 9.25 km | Trek Duration: 6-7 hours | Altitude Gain and Loss: 10,515 ft to 9,186 ft via 11,950 ft
Explore the forests around Nayata
Trek from Nayata to Raithal
Trek Distance: 4 km | Trek Duration: 5-6 hours | Altitude Loss: 9,186 ft to 7,142 ft
Drive back from Raithal to Rishikesh. Onward to New Delhi the same night.
The drive from Raithal to Rishikesh will be in a non AC vehicle. From Rishikesh to Delhi it will be in an organised bus.
Reach Delhi by 6 am
Please note: The distance between campsites may vary by 100 meters depending the weather conditions and the route you take. The altitude may also vary by 100 feet for similar reasons.
IMPORTANT POINTS
➤ Stay facility: Your accommodation will be organised in Swiss tents at the base camp. After getting on the trail, you will be camping in Hillman Tents designed for high altitude expeditions by Indiahikes.
➤ Documents required: It is mandatory for trekkers to carry a copy of their photo id for entry at forest check posts on the trek.
➤ Cloakroom facility for excess luggage: We have a Cloakroom facility at the base camp for your excess luggage. We do not charge for this. However, please do not leave behind any valuables (such as laptops and mobile phones) in the cloakroom.
A trek map of the Dayara Bugyal trek
8 Stunning Photos To Take You Through Dayara Bugyal
Your trek starts from Raithal, where Indiahikes has its Community Campus. Raithal is a tiny little hamlet in the lap of the Hiamalayas, with grand views of the Gangotri range.
Picture by: Anubhav Bhatt
Raithal, the basecamp of Dayara Bugyal
Why Dayara Bugyal Is A Great Summer Camp Trek
At Indiahikes, we have always been on the lookout for a good trek which are children friendly. Very few Himalayan treks are suitable for this, given the long distances, altitudes and tough terrains. But Dayara Bugyal creates the perfect atmosphere for children. Here is a small photostory
The trek has beautiful forests where children can connect with nature. Picture by Vishnu Sivanandan
One of the biggest benefits of summer camp trek is that children bond with other children. (Here are the benefits.) The campsite settings at Dayara allow children to safely step outside and engage with other children. Picture by Vishnu Sivanandan
Dayara Bugyal has one of the most well-laid out trails compared to most of our other treks. It's hard to get lost, making it one of the safer trails for children. Picture by Vishnu Sivanandan
Know Your Trek
We have always wanted trekkers to be well-informed before they go on a Himalayan trek. Knowledge is the difference between a safe trek and a dangerous one. It's also the difference between a wholesome experience and a superficial experience.
Use this section to learn about the Dayara Bugyal trek. It has in-depth information about each day of the trek, what to expect, and how you need to prepare for it. Many years of expertise have gone into this content. Trekkers find that extremely useful.
How We Keep Children Safe
Indiahikes Safety Mechanism
Indiahikes stands for safety.  Indiahikes is the largest and the safest trekking organization in India.  Over the past few years, we have had over 8000 students from schools across the country with us on treks.
We have had no untoward incident on these programs. This is because of our robust Risk Assessment and Management System that rests on the 3 pillars of our three pillars - people, processes and equipment.  And we constantly work on them.
Our Trek Leaders are certified mountaineers with a Basic Mountaineering Course or Advanced Mountaineering Course. Trek Leaders assigned to lead student treks are Wilderness First Responders (WFR) and NOLS certified.  We have constant refresher courses and specialized training for them year-round - towards building capacity to handle any risks. 
Apart from the Trek Leaders we have technical guides, trek guides, program facilitators and assistants who accompany all team members of the Outdoor Leadership Program. All of them are trained to handle emergency mountain situations.
Read more about how we keep your students safe here .
Ultimately, even an expert team such as ours cannot keep all students safe unless they follow stringent safety processes. 
There is a process for preparing team members, a process to monitor their health 3 times a day, a process for management of accidents, a process for managing altitude sickness, and a process for evacuation. There are processes for even trekking and a separate process for difficult sections. Any potential risk is nipped in the bud.
Our extensive trek experience matters here. The trekking trails are not new to us. These trekking trails have been nurtured and developed by us for many years. We have our own base camps on these trails. 
From the time the program starts till it ends, safety of all team members is our responsibility.
Indiahikes is extremely meticulous in the safety processes we follow for risk assessment and management. We draw up a Risk Assessment and Management plan before every trek - especially so if it involves children. We prepare a risk assessment and management plan for each project we take with a school. You can download our sample safety plan here.
Most of the modern safety equipment used in the Indian trekking community has been introduced by us. This has fundamentally changed how trekking is done in our country.
In all of our treks, we carry a high-altitude medical kit, an evacuation kit, a technical kit, radio equipment, and oxygen cylinders (pulse oximeters and BP monitors are standard equipment carried by our Trek Leaders, including ropes and carabiners). 
Why fitness matters on the Dayara Bugyal Trek
On Easy-Moderate treks, you're likely to trek around 5-6 km each day. Expect gradual ascents and descents along the way. The maximum altitude will be about 12,500 ft. There are no technical sections on these treks, but there could be small sections of steep gradients or tricky patches that require you to be surefooted.
So, it's important to prepare your child physically for the summer camp. Refer this video where we talk about how to prepare your child for a trek.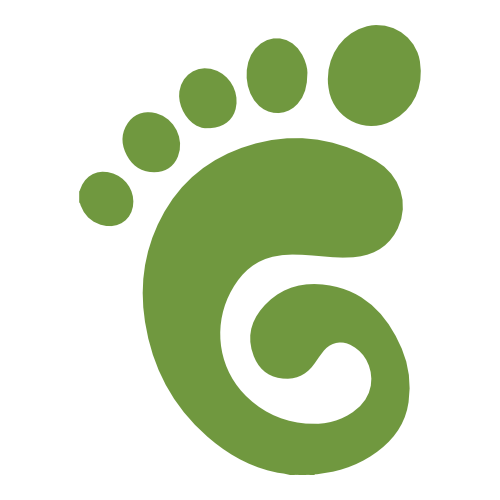 Leaving mountains better than we find them
At Indiahikes, we focus on bringing in new practices that can reduce our impact on the environment.  This is done through constant R&D.  Once these new practices are implemented we focus on achieving the results consistently on all our treks. You will see this as part of our G6 practices. 
Golden 1: Green Sweep - Clean the trail of visible litter.  We have collected more than 1,00,000 kgs of waste since 2016.
Golden 2: Segregation At Source - Segregate all waste collected so that we do not add all this waste to the landfill.  We have diverted 50% of the waste from landfill through segregation
Golden 3: Food Composting - All our kitchen waste is composted into useful humus for the mountain soil.  All food waste is either eaten by mules or composted at source.
Golden 4: Biotoilets - All our human waste is composted at source through our specially designed dry toilet pits. 
Golden 5: Water efficient dispenser  - We have reduced our waste used per trekker by 70% through specially designed water dispenser systems.
Golden 6: Save energy - We use solar panels for our energy use at our campsites.  We are also in the process of redesigning our stove and menu to reduce the amount of gas used on our treks.
Our trekkers are a big part of us keeping our promise to leave the mountains better than we found them. 
Indiahikes trekkers do not carry anything that can harm the environment - be it wet wipes, or any packaged food on the trek.  In fact they practice a zero waste trek.
Indiahikes trekkers do not buy any packaged food in the dhabas on the trek - they do not take part in feeding the demand for packaged food 
Indiahikes trekkers clean the trails of waste using the eco bag as part of the Green Sweep Initiattive 
Indiaihikes trekkers carry their own backpack on the trek. They do not offload unless absolutely necessary
Indiahikes trekkers do not pee/poop near any water source 
Indiahikes trekkers do not stray away from the marked trail
Trekkers who sign up with us pledge to follow these practices.  When you sign up with us, you do too.
Everything you do on a trek creates an impact. The trail you trek on, the water you use, the waste you generate, how you poop, how you cook, what you eat — everything has an impact. The higher the impact, the greater the damage to the environment. 
Yet, when done sustainably, trekking is one of the most environment-friendly sports.
When you trek with Indiahikes, you trek to leave the mountains better than we found them.  This is part of our Green Trails promise.
Available Dates
Special Summer Camp in June!
Other Treks Like Dayara Bugyal
Trekking Summer Camp | Le...
Trek For Age Group 12-15: Deoriatal-Chandrashila Trek
KEDARKANTHA TREK
One of the Finest Summit Climbs for Beginners
Brahmatal Trek
The Trek with Best Views of Mt Trishul and Mt Nanda Ghunti
Sign up for our much loved Weekly Mailer
We have terrific trekking tips, trek updates and trek talks to look forward to