18 Seniors Successfully Summit the Dayara Bugyal trek
Share this story
18 Seniors Successfully Summit the Dayara Bugyal trek
Category News
Right after the Outdoor Leadership Program, 18 seniors started their trek to Dayara Bugyal. And news just came in that yesterday (on April 8) they successfully summited on the trek! 
For several years at Indiahikes, we have wanted to open special treks for Seniors. We have wanted our own parents to go on treks.
View Trek for Seniors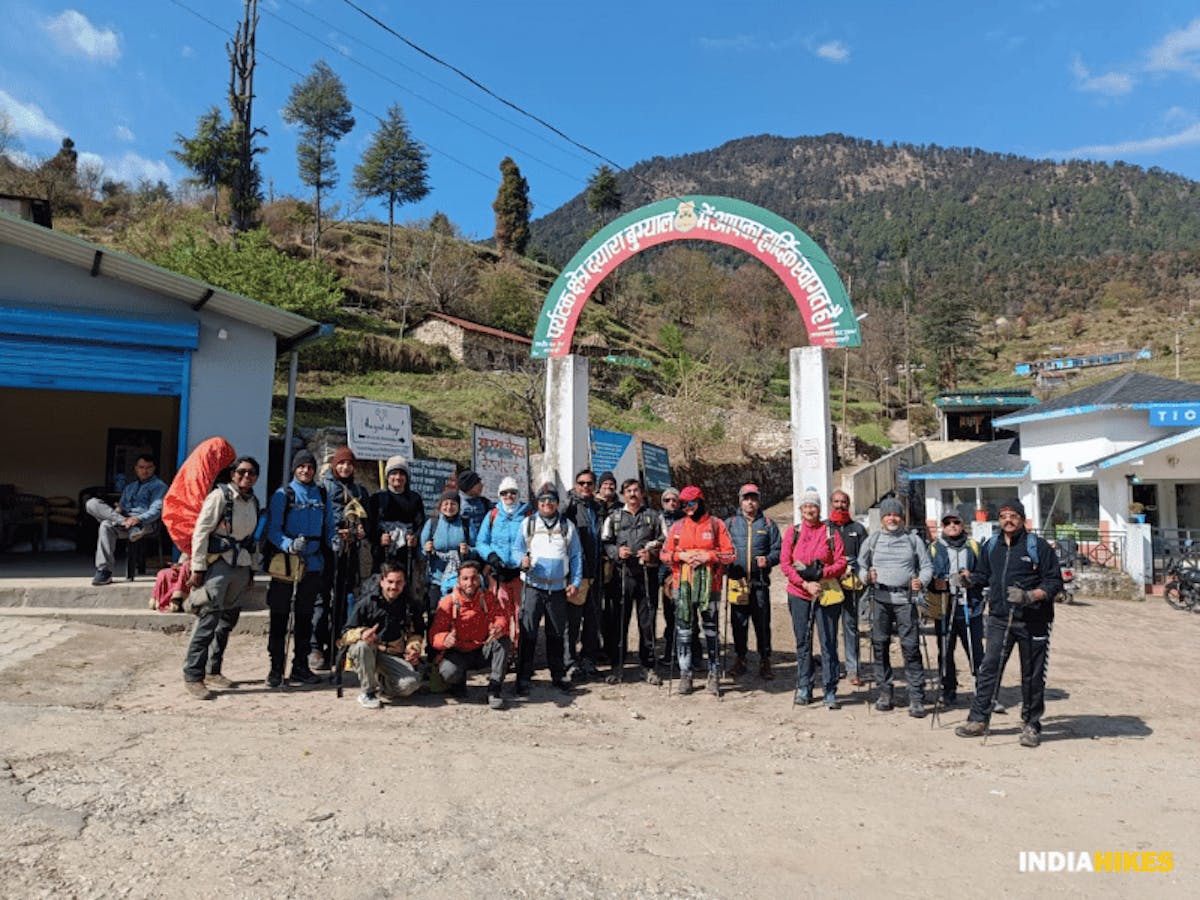 Seniors all set to start their trek from Raithal, the base for Dayara Bugyal trek. Photo by Shwetha Krishna
"When I see a senior trek I see them going home with a sense of rejuvenation much beyond what a younger person experiences. The entire experience makes them add on more years to their life — at least 4-5 years more. They go home more joyous and with a strong sense of accomplishment.
"They discover they have more strength than they thought; that they are capable of a lot more than they imagined. They find more purpose in their life," says Arjun Moundar, Founder-CEO, Indiahikes.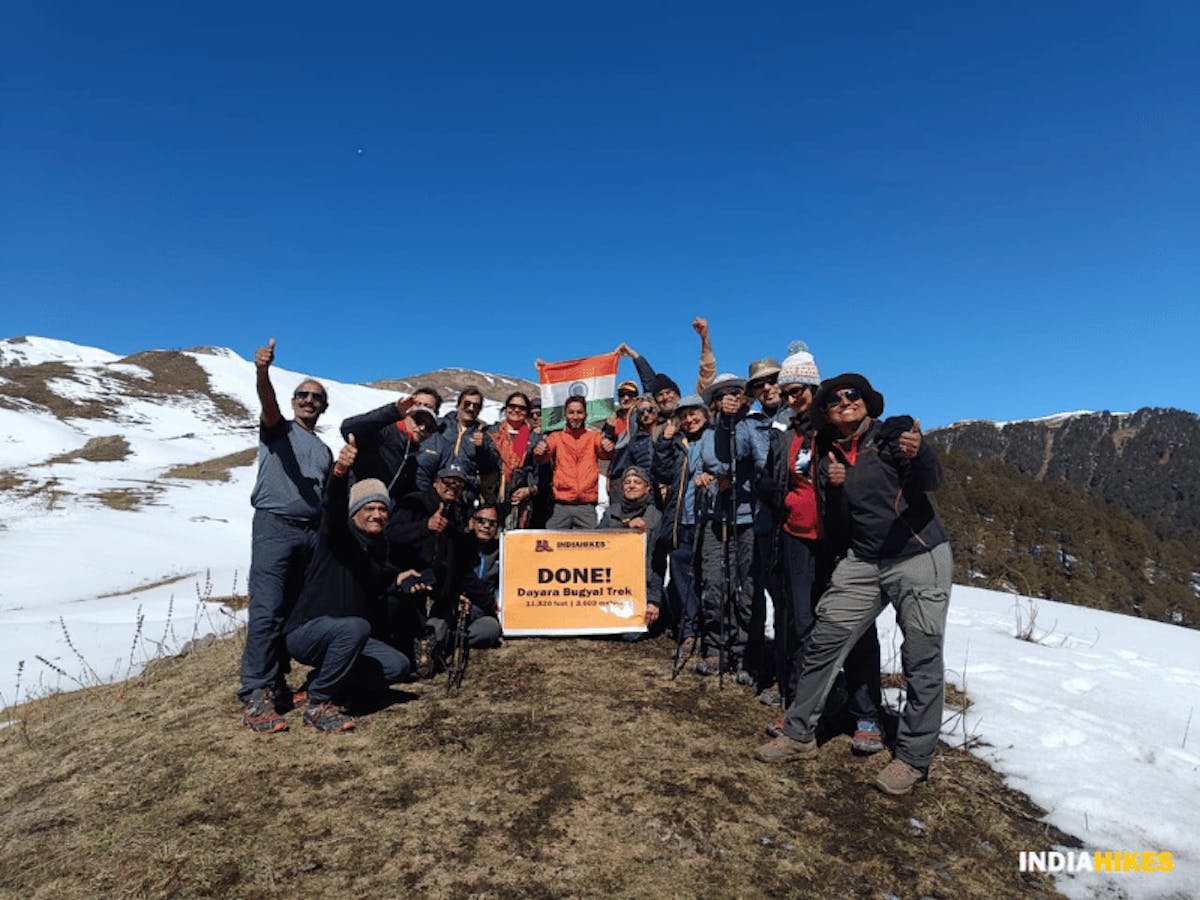 Seniors at the top of Dayara Bugyal, at 11,950 ft. Photo by Shwetha Krishna
The team is still on the trek. They are expected to reach the base at Raithal today (April 9). Stay cued into this space for more updates on the Seniors Trek.
Sign up for our much loved Weekly Mailer
We have terrific trekking tips, trek updates and trek talks to look forward to