QUICK INFORMATION ON ALI BEDNI BUGYAL
HIGHEST ALTITUDE
12,550 feet / 3,825 meters
CLOAKROOM
A cloakroom is available to keep one bag (No valuables must be kept). Anything beyond one bag will be chargeable at Rs 500 per luggage.
INDIAHIKES SPIRIT OF TREKKING
HIGHEST ALTITUDE
12,550 feet / 3,825 meters
Ali Bedni Bugyal Trek
The Only Meadow Trek With Stunning Mountain Views
Out of the other meadow treks in our country — Dayara Bugyal, Gidara Bugyal, and Bhrigu Lake trek — Ali Bedni has the grandest of mountain views. That's because of one thing —  the sight of Mt. Trishul and Mt. Nanda Ghunti jutting right out of the meadows.
Jutting out doesn't mean you see the tops of these mountains, you see the entire face — almost 6000-7000 feet of it — rising right in front of you.
During Spring, the mountain views are at their sharpest and clearest, as the air is still crisp and clean from the winter months. The blue sky seems to stretch on forever. The landscape is unmarred by the haze and smog that can often plague the plains. The snow-capped peaks glisten in the sunlight. Soon, green meadows will start peeping out from under the snow.
By summer, you see meadows carpeted with fresh grass.
The surprise of finding yourself in Ali Bugyal after trekking through dense forests is unbeatable. The moment you get out of the shades of the forest cover, you see acres and acres of green carpet sprawled out in front of you. Mt Trishul, stands tall against the blue skies, making for a formidable backdrop. Horses and their foals tear themselves across the turf in an uninhibited abandon while the cattle graze lazily on this bounty.
The walk to Bedni Bugyal from here is exhilarating! It is a walk that tempts you to take off your shoes and feel this carpet for yourselves. The Bedni Bugyal is another stop in this meadow country – a strip of vibrant green, overlooking the western valley.  Popping right out of this meadow-like sentient, silent guards are the mountains of Trishul and Nanda Ghunti. If you climb the Bedni Top, other high risers of the imposing Chaukhamba range open up before you. These incredible settings make these twin meadows a must-do on the trekker's bucket list.
Ali Bedni Bugyal Videos
Recommended Videos Before Going For The Trek
Quick Itinerary
Trek Map of the Ali Bedni Bugyal trek
Drive from Rishikesh to Lohajung
Drive distance: 260 km | Drive Duration: 10-11 hours | Pick up point for Indiahikes trekkers: Live Free Hostel, Rishikesh | Pick up Time: 5 am | Location of Indiahikes basecamp: Lohajung
Reach Lohajung; 10-11 hours drive from Rishikesh. Transport will be arranged from Live Free Hostel, Rishikesh at 5.00 am.
The cost of a cab is Rs 7,000 per vehicle and the cost of a Tempo Traveller is Rs 11,000, which is to be paid by trekkers directly to the driver.
Drive from Lohajung to Wan. Trek to Gehroli Patal
Trek Distance: 6.3 km | Trek Duration: 6 hours | Altitude gain: 7,550 ft to 10,350 ft
Trek from Gehroli Patal to Abin Kharak via Bedni Bugyal
Trek Distance: 5.6 km | Trek Duration: 5-6 hours | Altitude gain: 10,350 ft to 11,145 ft via 12,550 ft
Trek from Abin Kharak to Didna via Ali Bugyal
Trek Distance: 9.3 km | Trek Duration: 5 hours | Altitude loss: 11,145 ft to 8,150 ft
Trek from Didna to Lohajung
Trek Distance: 8 km | Trek Duration: 4-5 hours | Altitude loss: 8,150 ft to 7,550 ft
Drive from Lohajung to Rishikesh
Drive distance: 260 km | Drive Duration: 10-11 hours | Drop off Time: 7 pm
Reach Rishikesh; 10-11 hours drive from Lohajung. Transport will be organized by Indiahikes. Cab cost is Rs 7,000 per vehicle, for an SUV and Rs 11,000 per vehicle, for a Tempo Traveller which is to be paid by trekkers directly to the driver.
Please note: The distance between campsites may vary by 100 meters depending the weather conditions and the route you take. The altitude may also vary by 100 feet for similar reasons.
IMPORTANT POINTS
➤Documents required: Trekkers must carry a copy of their photo ID for entry at forest check posts on the trek. These documents will be part of the Safety Check-in done by the trek leader when you arrive at the base camp.
➤Stay facility: There are no facilities at Lohajung. Ensure you have all the gears required before reaching the basecamp. Do not bring any packaged food, tags from your new clothes, or any waste with you. We follow a Dustbin Free Zone and No Wet Wipes Policy at our base camps in line with our spirit of Green Trails. Please note that you will be staying in tents (twin sharing) on all days of the trek.
➤Cloakroom facility for excess luggage: We have a cloakroom facility available at the basecamp for extra luggage. Every trekker is permitted to leave behind one piece of luggage at no charge. Anything beyond one piece of luggage is chargeable at Rs 500 per luggage. (The luggage could be a backpack / suitcase / duffel bag or anything similar.).
Trek Map of the Ali Bedni Bugyal trek
PRO-TIPS
Onward Travel
You'll love the drive to Lohajung. The drive is very scenic along the mighty Ganges. You would be enjoying the view of the Sangam of many rivers which form the Ganges; Devprayag, Rudraprayag, and Karnprayag are a treat for the eyes.
After Karnprayag, you would be travelling alongside the Pindar River. You then enter the beautiful valley of the Chamoli region. Keep your eyes open and look out, the glimpses of the big mountains are visible from Dewal onwards.
Try getting the seat on the left-hand side to get some stunning moments during your travel. The journey itself is a visual treat both ways.
Return Travel
The drive back to Rishikesh follows the same route you took on your way up. The route is along the tributaries of Ganga. The road goes along hugging the mountainside and you see the forests and valleys of Garhwal below you.
Download the GPX file for your Ali Bedni Bugyal Trek
We go to great lengths to ensure you have a safe trek. So here's a GPX file to help you navigate without getting lost.
3D Trail
Explore the Ali Bedni Bugyal Trek in Spring
The meadows of Ali Bugyal at dusk. Shot during sunset, this picture overlooks the trail from Ali Bugyal towards Bedni Bugyal with Mt Nanda Ghunti and Mt Trishul hiding behind the clouds.
Picture by: Sandhya UC
A Sunset at Ali Bugyal
Explore the Ali Bedni Bugyal Trek in Winter
The forests of the trek are buried in snow in winter. It's a challenging snow walk throughout the months of December, January and February. Photo by Ravi Ranjan
Here you see a snow plume on Mt. Trishul. It is a larger-than-life experience to watch snow blowing off in the wind from the summit of the Trishul massif. Photo by Yash Trivedi
The legendary Roopkund trail while trekking through Bedni Bugyal. The frozen Bedni Kund that you see in this image is one of the biggest highlights on the Roopkund trail. Photo by Yash Trivedi
What I Like About the Ali Bedni Bugyal Trek
What I Like About the Ali Bedni Bugyal Trek
Know Your Trek
We have always wanted trekkers to be well-informed before they go on a Himalayan trek. Knowledge is the difference between a safe trek and a dangerous one. It's also the difference between a wholesome experience and a superficial experience.
Use this section to learn about the Ali Bedni Bugyal trek. It has in-depth information about each day of the trek, what to expect, and how you need to prepare for it. Many years of expertise have gone into this content. Trekkers find that extremely useful.
We recommend jogging as the best routine to get fit for a trek. It works on the same muscles that you use while trekking — your calves, glutes and hamstrings. It helps increase your stamina day by day. It is also an easy routine that does not require any equipment or tools. 
Fitness target:
To do this trek comfortably, you must be able to cover 5 km in under 38 minutes. This is the minimum fitness required for this trek.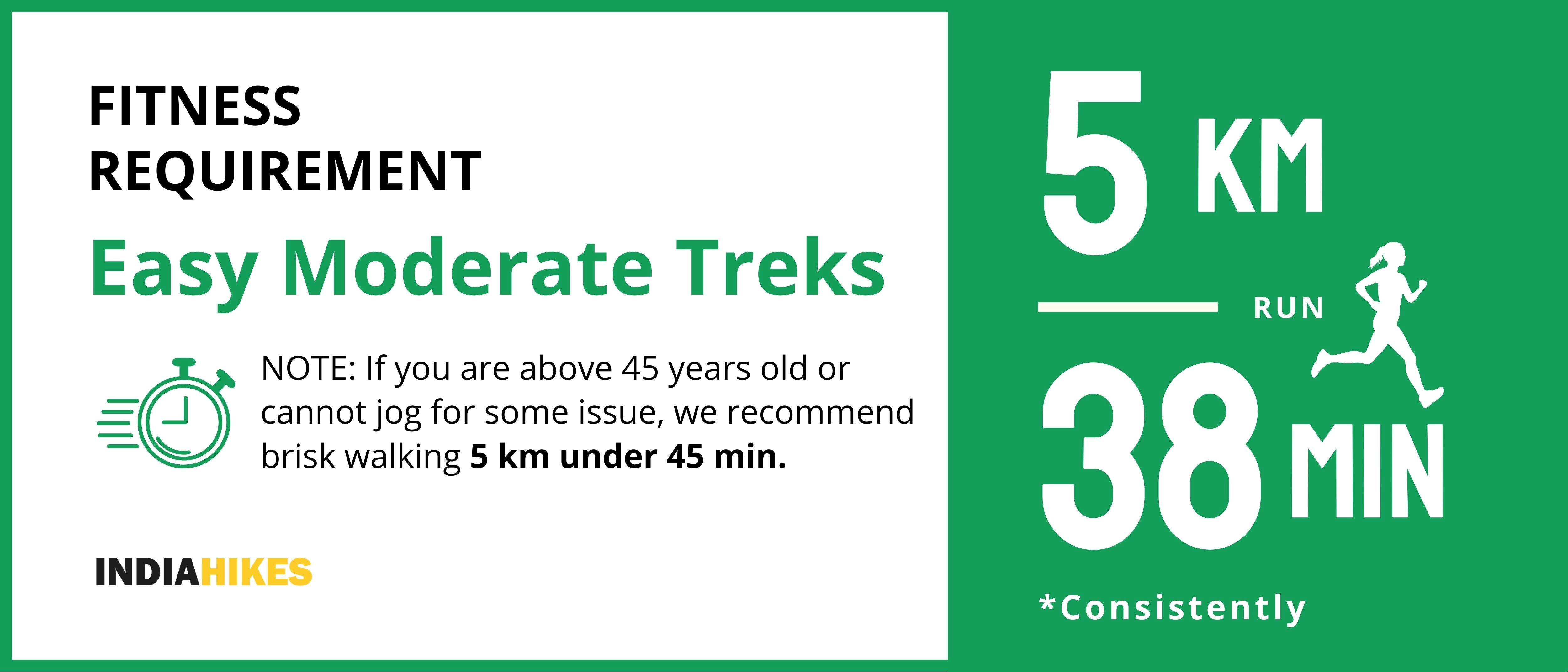 How to achieve this fitness? 
Start jogging at least 4 days a week 
If you cannot run 5 km immediately, start with 2 km and increase to 5 km over 2-3 weeks.
Once you're able to run 5 km, increase your pace day by day. 
Gradually increase your pace and bring it down to 5 km in less than 38 mins.
You must be able to run 5 km in 38 mins consistently for at least 2 weeks before the trek. 
This trek requires at least 6-8 weeks of preparation. The longer, the better. So plan your trek soon and start preparing.
Here's a complete guide to get you trek fit.
Strength training tips:
How to get Fitness Approval from the Indiahikes team:
Every trekker needs fitness approval from the Indiahikes team 20 days before the trek date. Without this, you will not be allowed on the trek. 
What to upload? 
A minimum of 3 screenshots of your runs/jogs/walks/cycling 
Monthly summary of your routine
Why fitness matters: 
Every high-altitude trek comes with a set of challenges. Steep ascents and descents, uneven terrain, snow walks, stream crossings, pass crossings, and summit climb. Even the easiest of treks have some of these challenges if not all of them. Without fitness, trekkers struggle, get injured easily, lag behind, or simply fail to complete the trek. 
At Indiahikes, we take pride in the fact that our trekkers are among the fittest in the country. Those who do not meet the fitness requirements are often sent back. Our philosophy is that trekking and fitness go hand in hand. Without fitness, there's no trekking.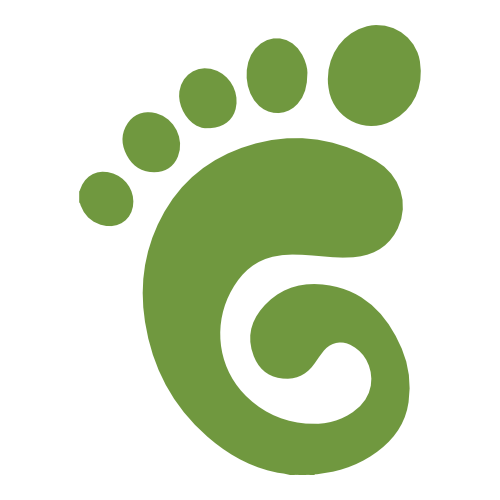 Leaving mountains better than we find them
At Indiahikes, we focus on bringing in new practices that can reduce our impact on the environment.  This is done through constant R&D.  Once these new practices are implemented we focus on achieving the results consistently on all our treks. You will see this as part of our G6 practices. 
Golden 1: Green Sweep - Clean the trail of visible litter.  We have collected more than 1,00,000 kgs of waste since 2016.
Golden 2: Segregation At Source - Segregate all waste collected so that we do not add all this waste to the landfill.  We have diverted 50% of the waste from landfill through segregation
Golden 3: Food Composting - All our kitchen waste is composted into useful humus for the mountain soil.  All food waste is either eaten by mules or composted at source.
Golden 4: Biotoilets - All our human waste is composted at source through our specially designed dry toilet pits. 
Golden 5: Water efficient dispenser  - We have reduced our waste used per trekker by 70% through specially designed water dispenser systems.
Golden 6: Save energy - We use solar panels for our energy use at our campsites.  We are also in the process of redesigning our stove and menu to reduce the amount of gas used on our treks.
Our trekkers are a big part of us keeping our promise to leave the mountains better than we found them. 
Indiahikes trekkers do not carry anything that can harm the environment - be it wet wipes, or any packaged food on the trek.  In fact they practice a zero waste trek.
Indiahikes trekkers do not buy any packaged food in the dhabas on the trek - they do not take part in feeding the demand for packaged food 
Indiahikes trekkers clean the trails of waste using the eco bag as part of the Green Sweep Initiattive 
Indiaihikes trekkers carry their own backpack on the trek. They do not offload unless absolutely necessary
Indiahikes trekkers do not pee/poop near any water source 
Indiahikes trekkers do not stray away from the marked trail
Trekkers who sign up with us pledge to follow these practices.  When you sign up with us, you do too.
Everything you do on a trek creates an impact. The trail you trek on, the water you use, the waste you generate, how you poop, how you cook, what you eat — everything has an impact. The higher the impact, the greater the damage to the environment. 
Yet, when done sustainably, trekking is one of the most environment-friendly sports.
When you trek with Indiahikes, you trek to leave the mountains better than we found them.  This is part of our Green Trails promise.
Things Nobody Tells You About Ali Bedni Bugyal
The Unheard Pahadi Myths of Shiva and Parvati
The Ali Bedni Bugyal trek has seeped into the Shiva-Parvati mythology. While such mythological stories find their way into every household as bedtime stories, theaw pahadi stories are rarely heard of.
The entire trail of Ali Bedni marks the journey of Shiva and Parvati and their children between Kumaon valley, Parvati's home, and Kailash Manasarovar, where Shiva and Parvati lived after their marriage. The entire route does exist and covers an aerial distance of around 155 km. 
It is said that all of them carried out this journey every four years to visit Parvati's maternal home and then return to Manasarovar. 
The peaks of Nanda Ghunti, Trishul, Bethartoli and Bethartoli south symbolise Shiva, Parvati and their children. Today, when the sky clears and these four peaks can be seen, the Pahadis believe the four of them to have reached back to their home. 
Nanda Devi Raat Jaag Yatra (pilgrimage), which occurs roughly every 12 years, is carried out on the same path in remembrance and honour of this grand journey. One of the biggest Pahadi festivals, it has a participation of 1.5 Lakh people, who hike together barefoot through this trail.
The Myths and Facts around Laatu Devta
The temple of Laatu Devta in Ali Bedni Bugyal is one of the most sacred temples. No one except one chosen priest is allowed to step inside it. The priest too, cannot go into the inner sanctum of the temple, except for a specific day and time. It is said that Laatu Devta still resides in the temple, and hence these rules. 
Surrounding this temple are huge coniferous trees which are said to be a thousand years old. Their trunks are so massive that it would take 7 to 8 people to hug one of them. 
This Devta and its temple play into the story of Shiva and Parvati's journey from Kumaon valley to Kailash Manasarovar and the Yatra (pilgrimage) along with it today. A four-horned goat, called Khaadu, symbolising Laatu Devta, not only walks along the trail covering this pilgrimage but leads it too. So, whenever a four-horned goat is born, it is raised to one day lead the Yatra. 
On the trail, all the pilgrims end their journey at Homkund lake. The Khaadu, however, walks ahead on its own, towards Manasarovar, and disappears into the mountains.
Other Treks Like Ali Bedni Bugyal
Phulara Ridge Trek
The Best Ridge Trek In Our Country
Har Ki Dun
The Best Mix of Ancient Culture and Mountain Beauty on a Trek
Moderate - Difficult | Level 2
Gidara Bugyal
A trek to the grandest meadows in our bouquet
Sign up for our much loved Weekly Mailer
We have terrific trekking tips, trek updates and trek talks to look forward to