5 Easy Hacks to Prevent Blisters on Treks
Share this story
W alking with blisters on treks has been a consistent problem for many trekkers. Since blisters take their own time to heal it's all the more necessary for a trekker to secure the blister from coming in direct contact with constantly moving/rubbing parts of our shoes and socks.
First of all, what are Blisters? How do they occur?
A small bubble on the skin filled with serum/fluid. This pocket of fluid is caused by factors such as friction, burning, new shoes, damp socks and intense activity. However during long treks blister formation is mainly due to friction between the skin of the foot and the shoe.
Avoiding these can save you from a lot of pain on a trek. After that scroll down for a step-by-step explanation.
In this video, our trek leader Dushyant Sharma shows you two hacks to use when you know that a blister is about to appear on your foot.
Hack 1
1. Cut a small piece of Leukoplast, around 2 inches long.
2. Make 10 identical pieces of the same size and place them on top of each other.
3. Snip a hole in the thick layer so formed using small scissors.
4. Place the layered Leukoplast with the hole around the tender spot or blister-prone area so that the blister occupies the central vacant spot.
5. Secure the layered tape with 2 additional tapes at either end for better fastening.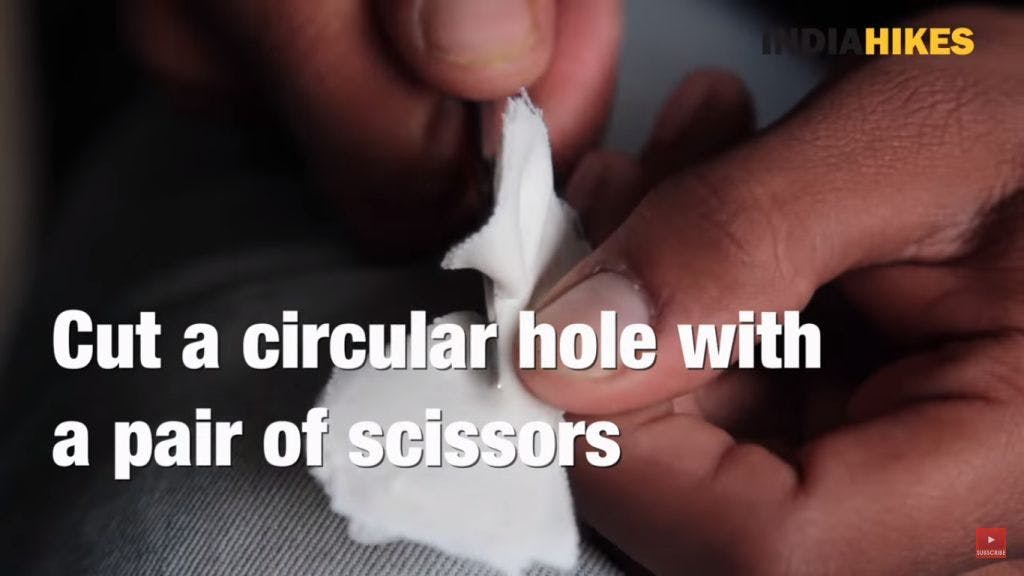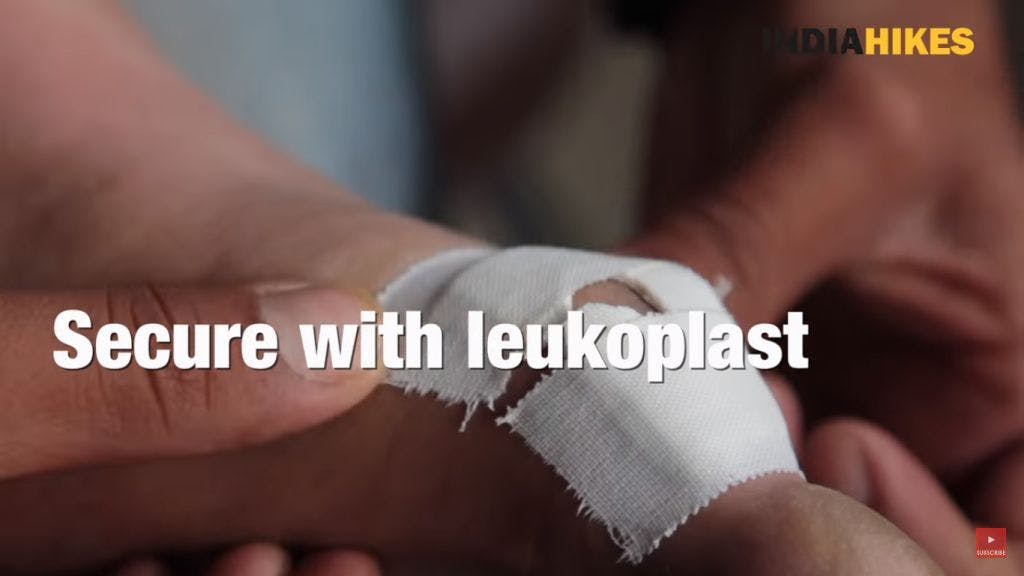 Hack 2
1. Cut a long piece of Leukoplast.
2. Twist it from either end until it becomes tight.
3. Make a circular loop out of the taut tape, with the size of loop adjustable according to the size of the blister.
4. Place it over and around the blister.
5. Secure the loop to your skin using 2 smaller cut-outs of the Leukoplast fastened at either end.
Protip While relaxing for extended periods or while camping for the night, you can take out this Leukoplast blister-specific bandage and reuse the next day.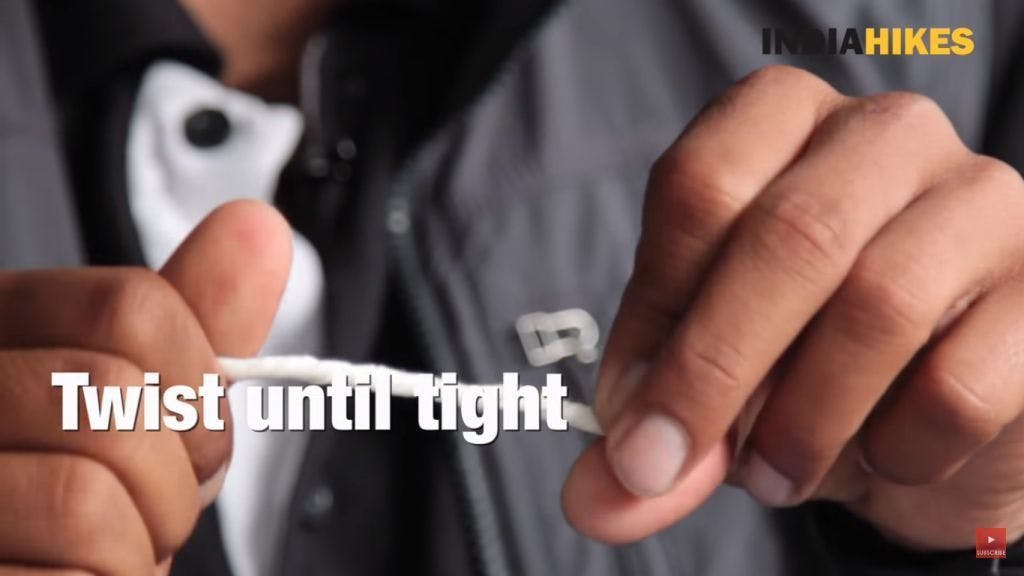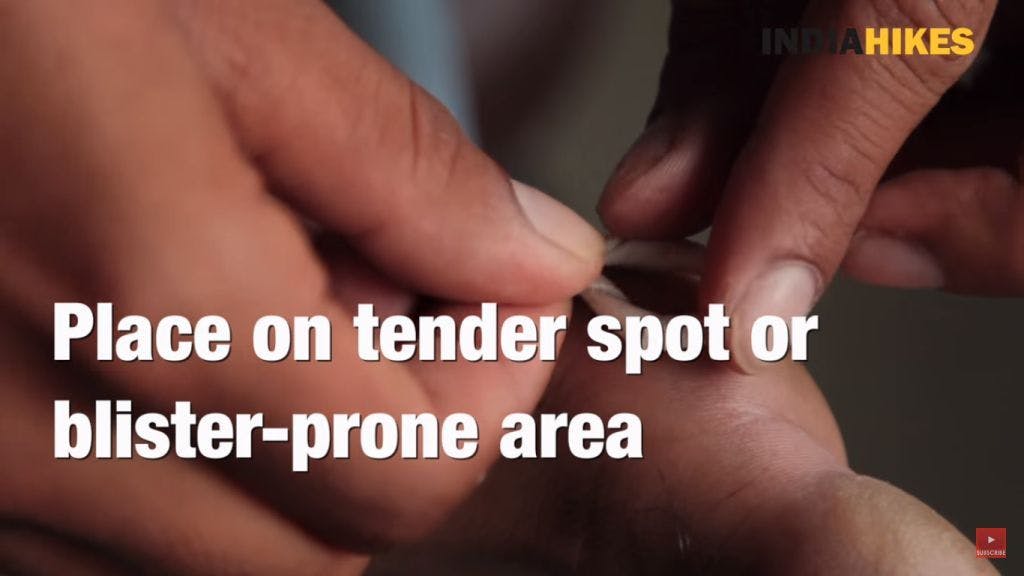 Hack 3
| Check the fit of your shoe and the lacing
1. Choose a shoe that's not too tight and too loose. Your feet tend to expand with long hours of walking. So your shoes should have just enough room to wiggle your toes. As a thumb rule, trekking shoes are usually one size larger than your regular shoes.
2. Make sure your trekking shoe has been used at least 4-5 times. This will ensure that your shoe sort of moulds itself to the shape of your feet.
3. Once you wear your shoes, tie your laces such that your foot is securely locked inside your shoe. It should avoid unnecessary movement of your feet inside the shoe.
Hack 4
| Getting your socks right
1. Wear moisture-wicking sock: Wear synthetic socks as they wick away the moisture and help keep your feet dry. Avoid cotton socks while trekking.
2. Use two pairs of socks that fit you snugly: A double layer will restrict friction between your skin and your shoe. A snug fit will prevent your socks from wrinkling and again causing friction.
Hack 5
| Lubricate high points on your feet with Vaseline
According to American Academy of Dermatologists, lubricating the high points on feet such as the achilles tendon area and greater toe joint area with petroleum jelly such as Vaseline is helpful in reducing friction.
Conclusion
These were the easy hacks to prevewnt blisters on your trek. If you have any more tips, drop them in the comments below.
These points were contributed by our Trek Leaders Dushyant Sharma and Dr Varun Sharma.
Sign up for our much loved Weekly Mailer
We have terrific trekking tips, trek updates and trek talks to look forward to