A clean-up amidst heavy rain - Nag Tibba
Share this story
There was a heavy downpour all the way to the peak of Nag Tibba. The trail was wet, and the temperature was low. Nevertheless, trekkers picked up all the dry waste they could. "It's a very popular route, especially from February to June. There are lots of trekkers on this trail. And a majority of them just throw garbage on the trail without thinking twice," says Rasesh Das, who was the Trek Leader for the batch of April 4-5.
Nag Tibba is a two-day trek close to Mussoorie, rising up to 10,000 feet. The trail winds through a forest, hits the snow-covered peak, where we camp for the night, and comes back down the same way.
"Most of the garbage here is made of food wrappings – chips packets, chocolate wrappers, plastic bottles, energy bar wrappers, cling-wraps and foils. We had collected four sacks of garbage on the previous treks and during this batch, we collected one more sack. Despite heavy rain, trekkers collected as much as they could," adds Rasesh.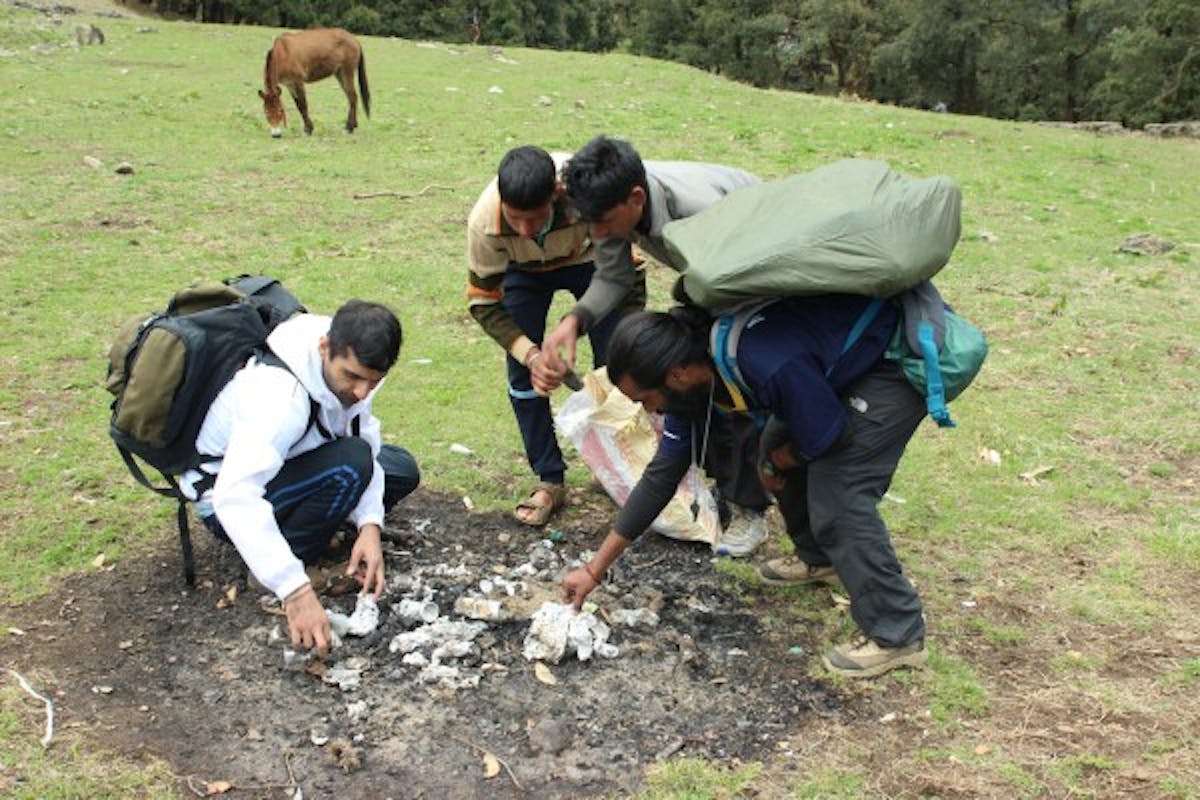 Sivaraj, Rasesh and fellow trekkers cleaning up remnants of a previously lit camp fire
For most trekkers, cleaning the trail was a small way to achieve gratification. "Even though the trail is dirtied by others, the pollution affects all of us. I felt happy cleaning it up," says Sivaraj Subramani, who works as a design specialist at Honeywell in Gurgaon. "A small step today will make a big difference tomorrow. We took our small step by cleaning our camp site to save the greenery. I believe that by saving greenery, we are saving ourselves," he adds.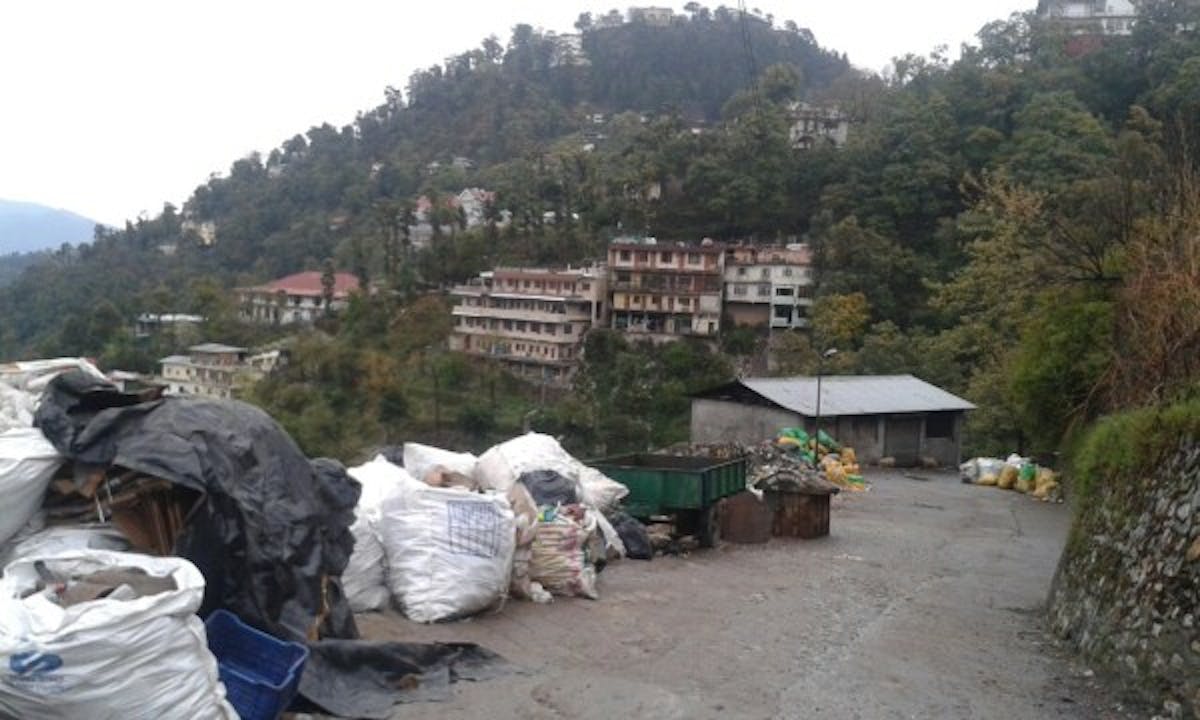 The Garbage Collection Centre in Mussoorie, where waste is segregated
The five sacks of garbage that these trekkers collected were brought down to Mussoorie, to the Garbage Collection Centre. The already-segregated garbage was handed to Mr. Vishwanath, who would segregate it further.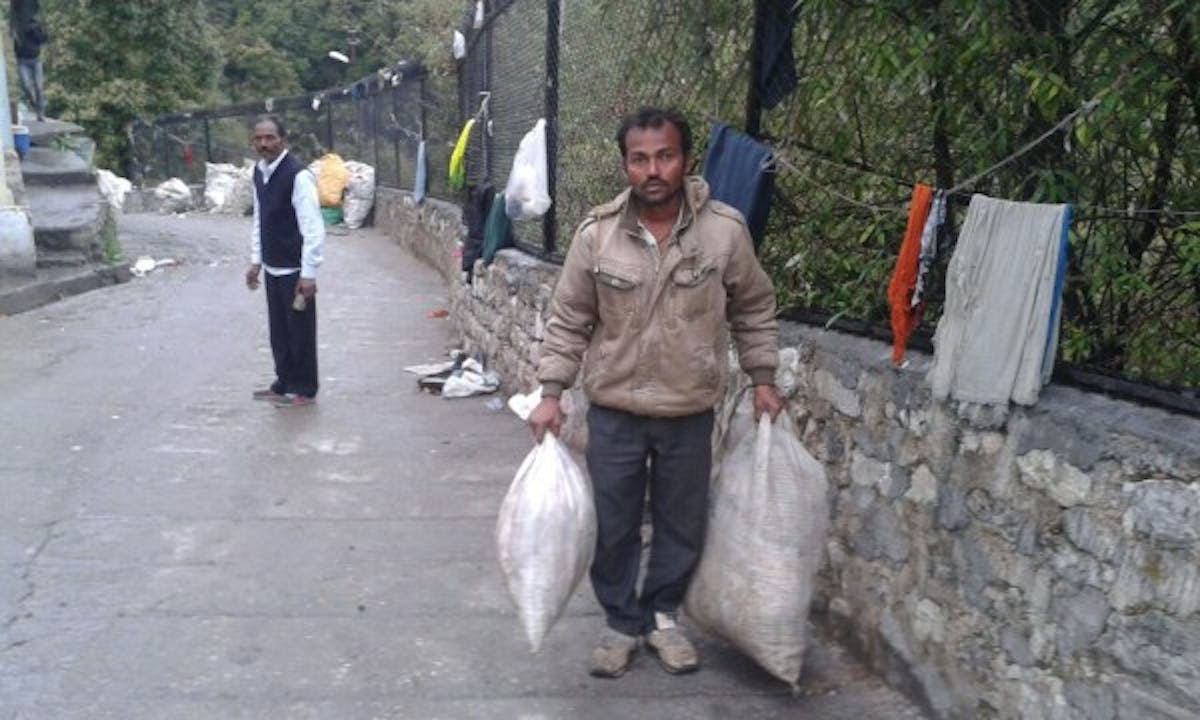 Mr. Vishwanath, who handles the garbage at the Garbage Collection Centre
"The garbage will be further taken to a close-by city like Dehradun to a compacting unit," says Mr. Vishwanath, who handles the waste at Mussoorie Garbage Collection Centre.
Sign up for our much loved Weekly Mailer
We have terrific trekking tips, trek updates and trek talks to look forward to