Best Time to do Hampta Pass Trek
Share this story
Best Time to do Hampta Pass Trek
Category
Hampta Pass is one of the most dramatic treks you will do. It is accessible to trekkers to around four months in a year - June to September. Some people may even take you there in May. But it's not recommended in May as you'll find a lot of snow on the trail. Some people also plan for the trek in October. Although a beautiful month, you have high chances of encountering the first snow in October. 
So from June to September is a solid season to do the trek. And the trek goes through transitions throughout these months! A person who has trekked in June may not even recognise the trek in September. 
In June you see a lot of snow in the valley of the Hampta Pass trek. You'll witness good amount of snow till the beginning of July.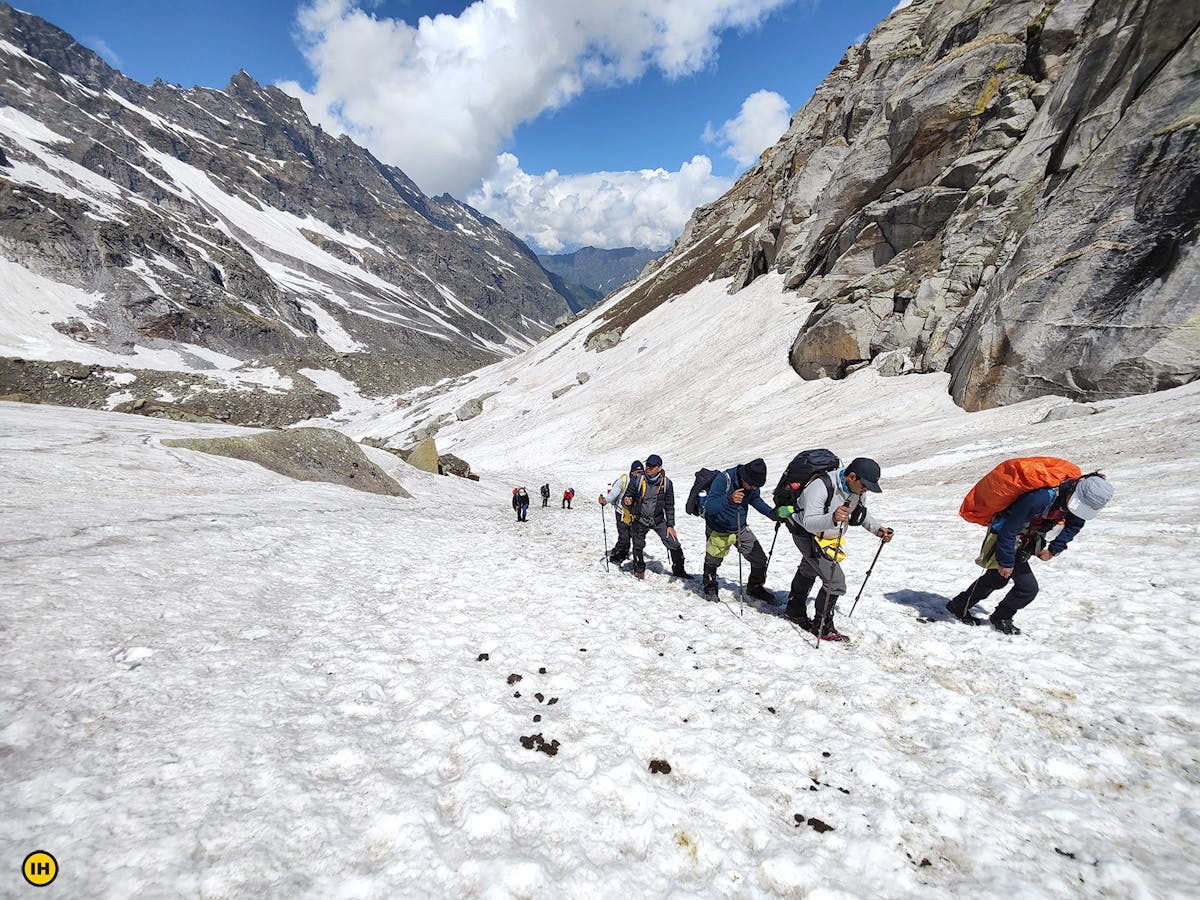 Trekkers climb through snow to get to Hampta Pass at 14,000 ft. Photo by Aditya Bodke
Then through the season, in July and August, you'll encounter rain. It brings out the flowers and lush green on the trek. In fact in August, Hampta Pass is like the Valley of Flowers of Himachal Pradesh!
So if you want to see flowers, that's when you should go.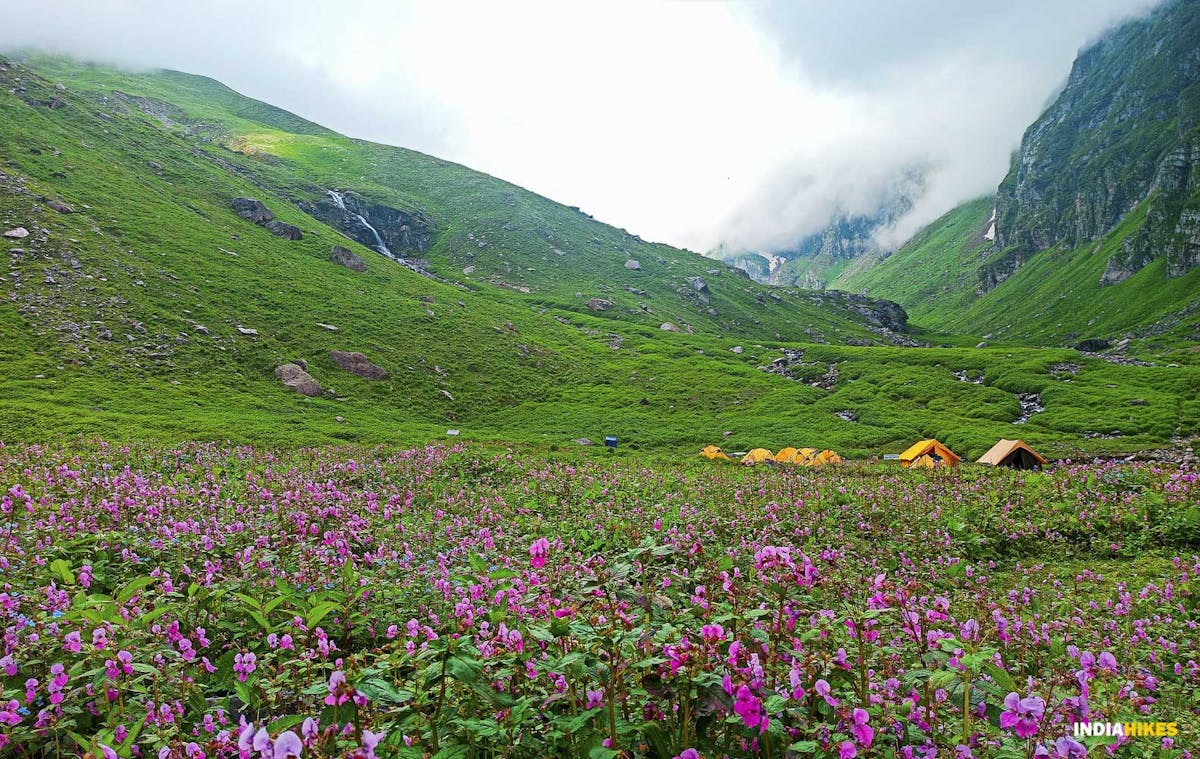 A lush flower filled valley in mid-July as seen from Jwara campsite. Photo by Vineeth V Rao
In September, the rain has decreases but the colours are dramatic. 
So choose a time depending on what you want to see on the trek. If you want to see snow, then plan early in the season. If you want to see greenery, later in the season is a good time. 
If you have any doubts, just drop in a comment and we'll address your query :)
Happy Trekking! 
Sign up for our much loved Weekly Mailer
We have terrific trekking tips, trek updates and trek talks to look forward to