Winners of June 2016 Photo contest!
Share this story
Winners of June 2016 Photo contest!
Category Photo Contest
By Seersha Nambiar
2016-07-29
The June photo contest is very special to us. The entries we received were mind blowing so we left the decision to you. You picked your favorite photos! We received 1509 votes! Your participation was overwhelming.
Three cheers to the winners!
Winner : Amit Ghangurde with 423 votes – Buran Ghati trek
The "Wow Point" on the Buran Ghati trek, where you exit the pine forests and enter the huge grasslands of Litham! A grand capture by Amit! The depth of the valley with the treeline in the foreground and snow-capped mountains in the background add another dimension to this picture.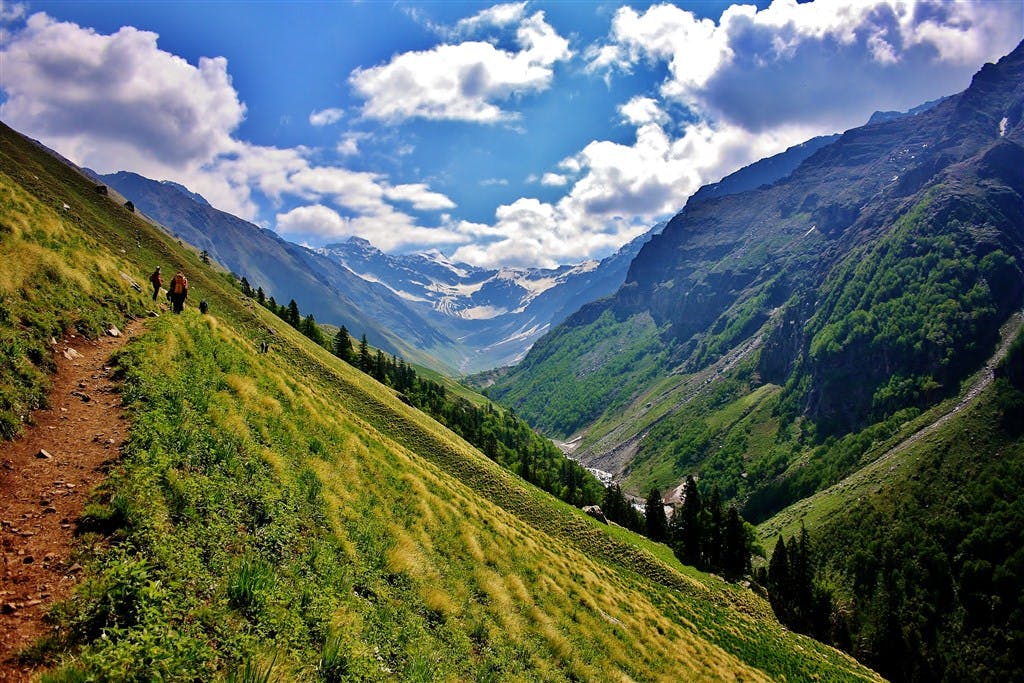 1st Runner up : Ramshesha N with 348 votes – Hampta Pass
The diverse textures in this photo make it interesting. Fluffiness of clouds, rough mountain slopes, vibrant greenery and the meandering river reflecting it all!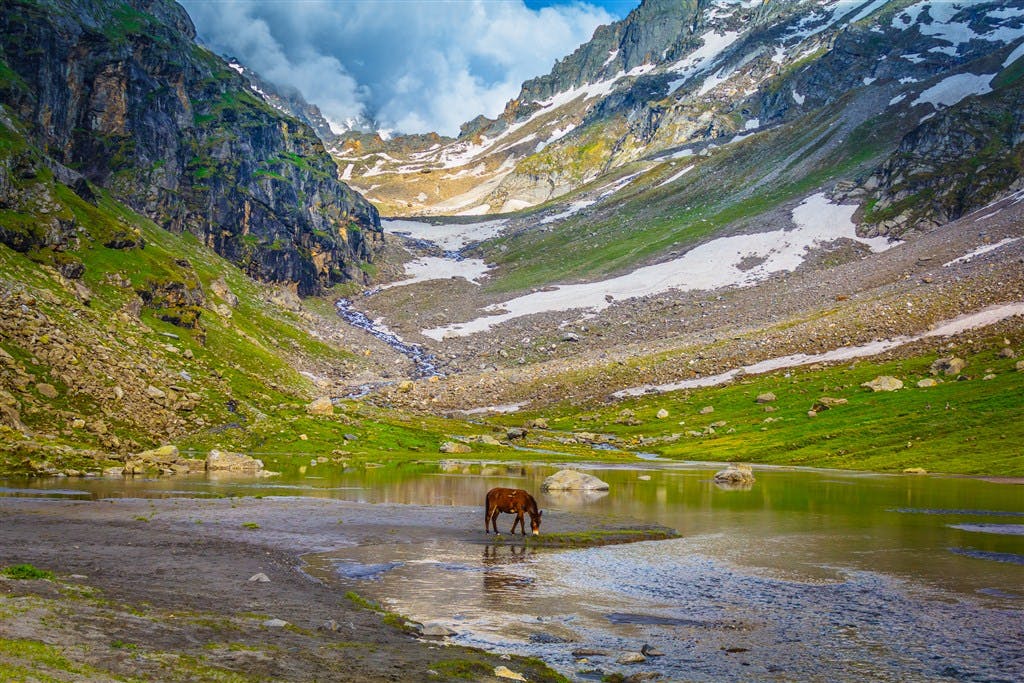 2nd Runner up : Nikhil Kataria with 317 votes – Roopkund
This has got to be one of the most dramatic sunsets one would have seen in their lives! Standing above the clouds, seeing the hills bathed in golden twilight. It's a beautiful moment captured well!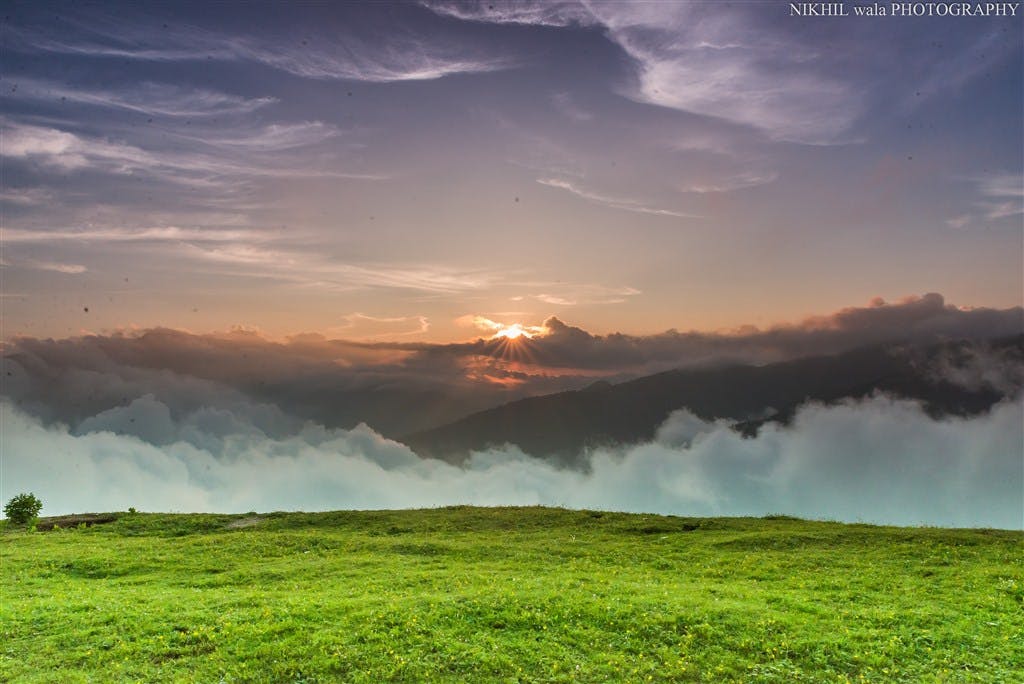 Judges choice – Sushrut Sardesai – Rupin Pass
This is a print-worthy picture, to say the least. The landscape bathed in golden light at Dhanderas Thatch. A vibrant picture captured in the nick of time.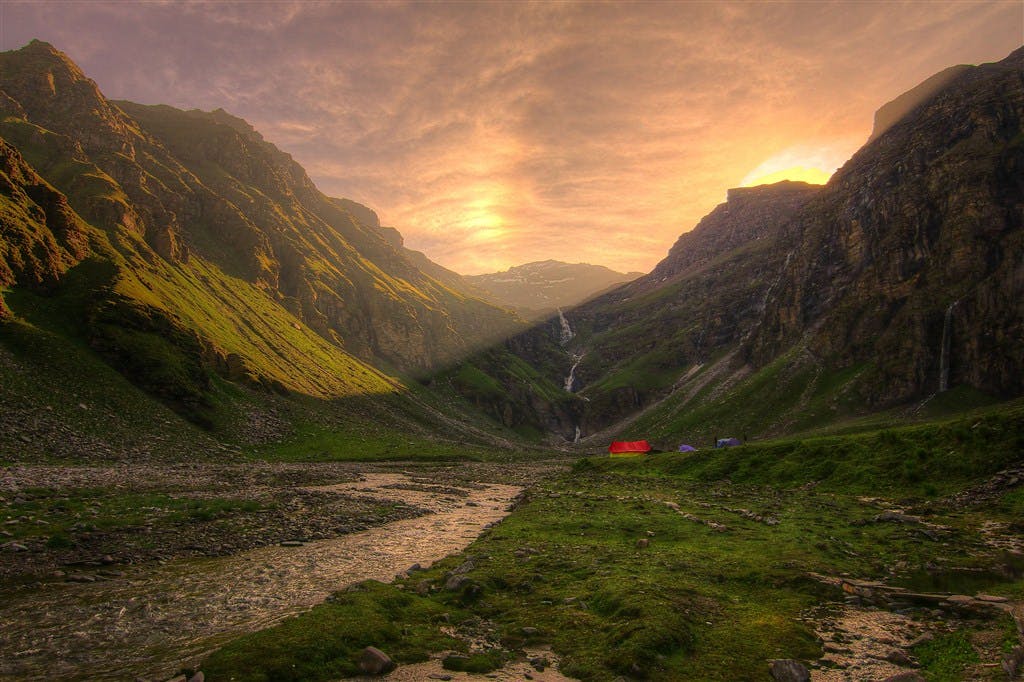 Nominations
Sreedharlal B Naick – Rupin Pass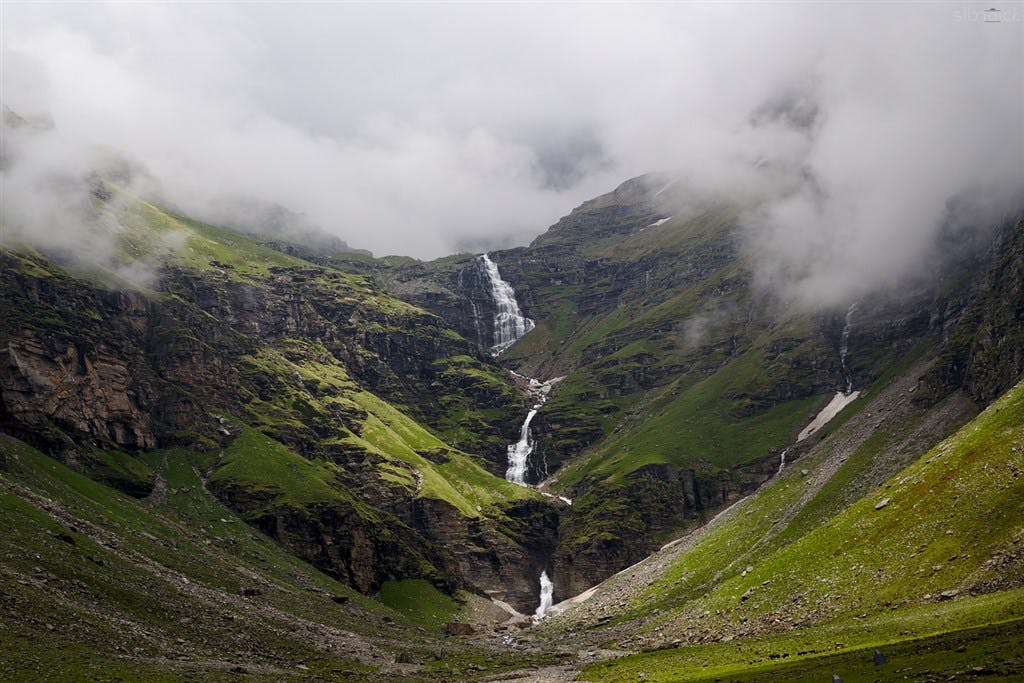 Venu has managed to capture the Rupin River winding it's way through so many kinds of terrain – snow, moraine, grass. There are several elements and colours in this image that make it nomination-worthy!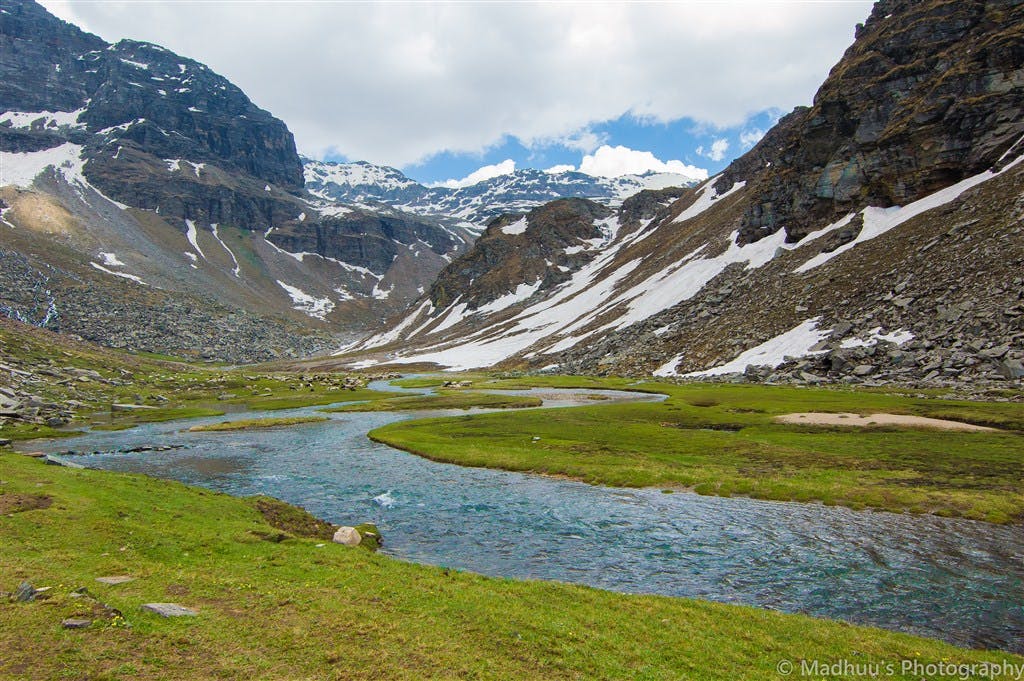 A shot of the Shea Goru  campsite that encapsulates all three elements in the landscape beautifully. The rushing river, towering mountains and blue skies. It shows how serene a campsite can be!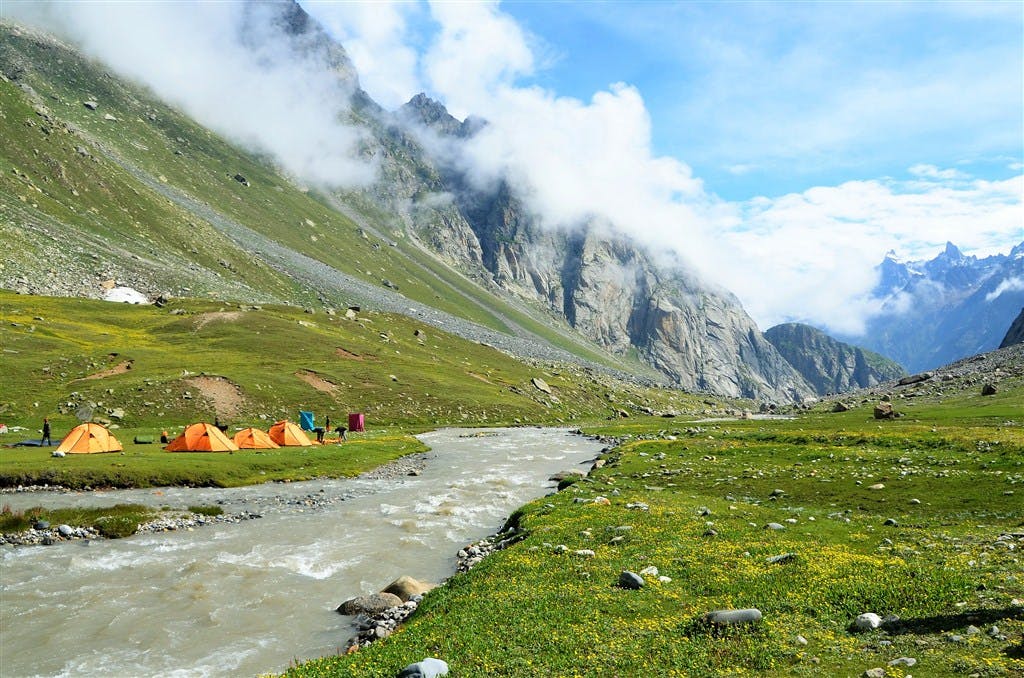 What a dream-like picture! There's an amazing play of contrast in this photograph! The subtle greys beautifully bring out the green and yellow. There's a lot of drama, with the clouds coming in, a play of shadows and light on the mountain face, the picture has a lot going on.
Rupin Pass is not an easy trek to capture on camera. The terrain is rugged, and the scale of the mountains is massive. Capturing all that in one frame and in such a beautiful manner requires sheer talent!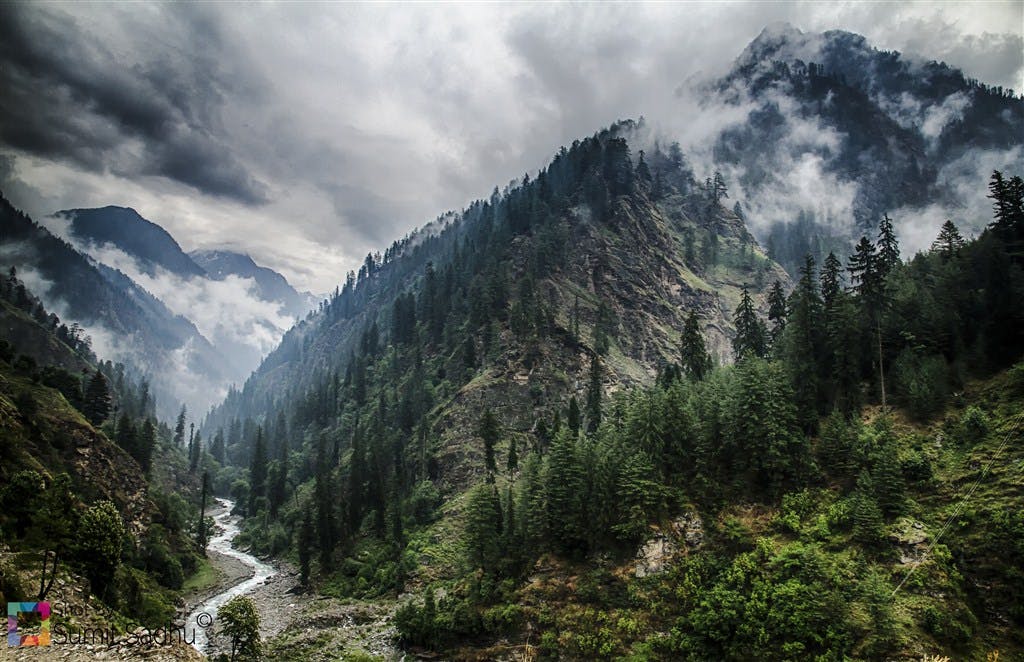 We love this story-telling picture of the Balu Ka Ghera campsite. The activity of the campsite against the quiet and majestic mountains in the background make for a great contrast.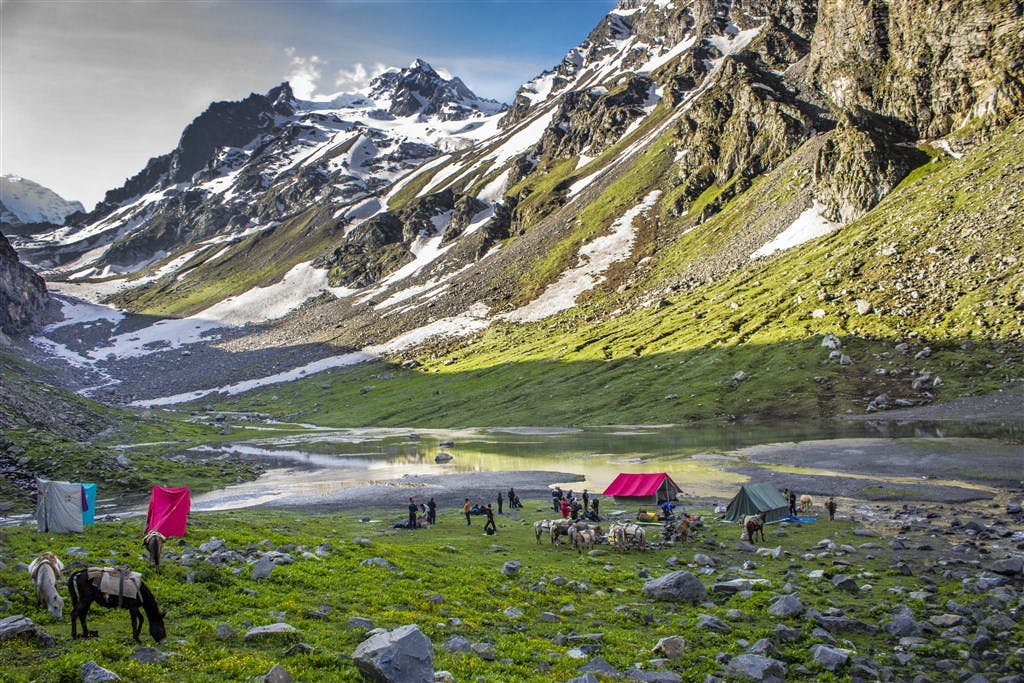 The Upper Waterfall Campsite in all its glory! You can almost feel the serenity in this picture, with the undisturbed tents, the gently flowing Rupin River and the quiet mountains. Nicely captured by Rohil!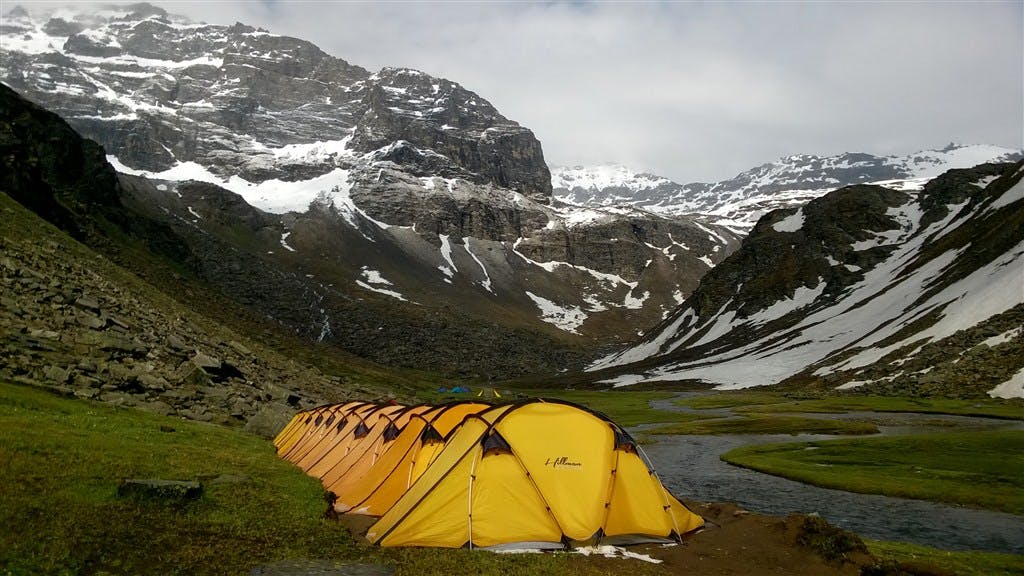 Sujan Joseph perfectly captures clouds fleeing in haste over the green meadows of Ali Bugyal.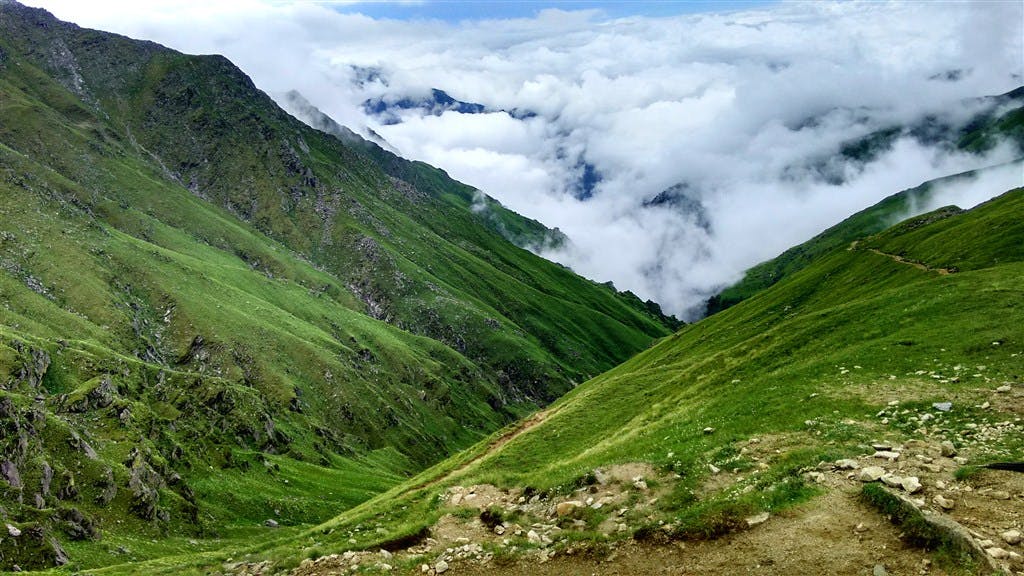 Sign up for our much loved Weekly Mailer
We have terrific trekking tips, trek updates and trek talks to look forward to