An experiment with cocopeat toilets
Share this story
Dry toilet pits are the typical choice in most treks. They work well but we were looking for something more efficient, something that gives back to the soil. Our Green Trails Crusaders put their heads together and did some research on cocopeat toilets. This is what they came up with.
For Indiahikes, managing human waste in the mountains has always been a matter of concern. The problem is that at high altitude, everything decomposes at a slower rate. So our normal composting techniques cannot be applied. So far, we have evolved from digging shallow cat holes to deep toilet pits. As of now, in our toilet tents, there are well-dug pits with mounds of soil used to cover up one's business. This is the most natural and eco-friendly way of relieving oneself in the wilderness. But a far cry from our Green Trails motto of "leaving the mountains in a better condition".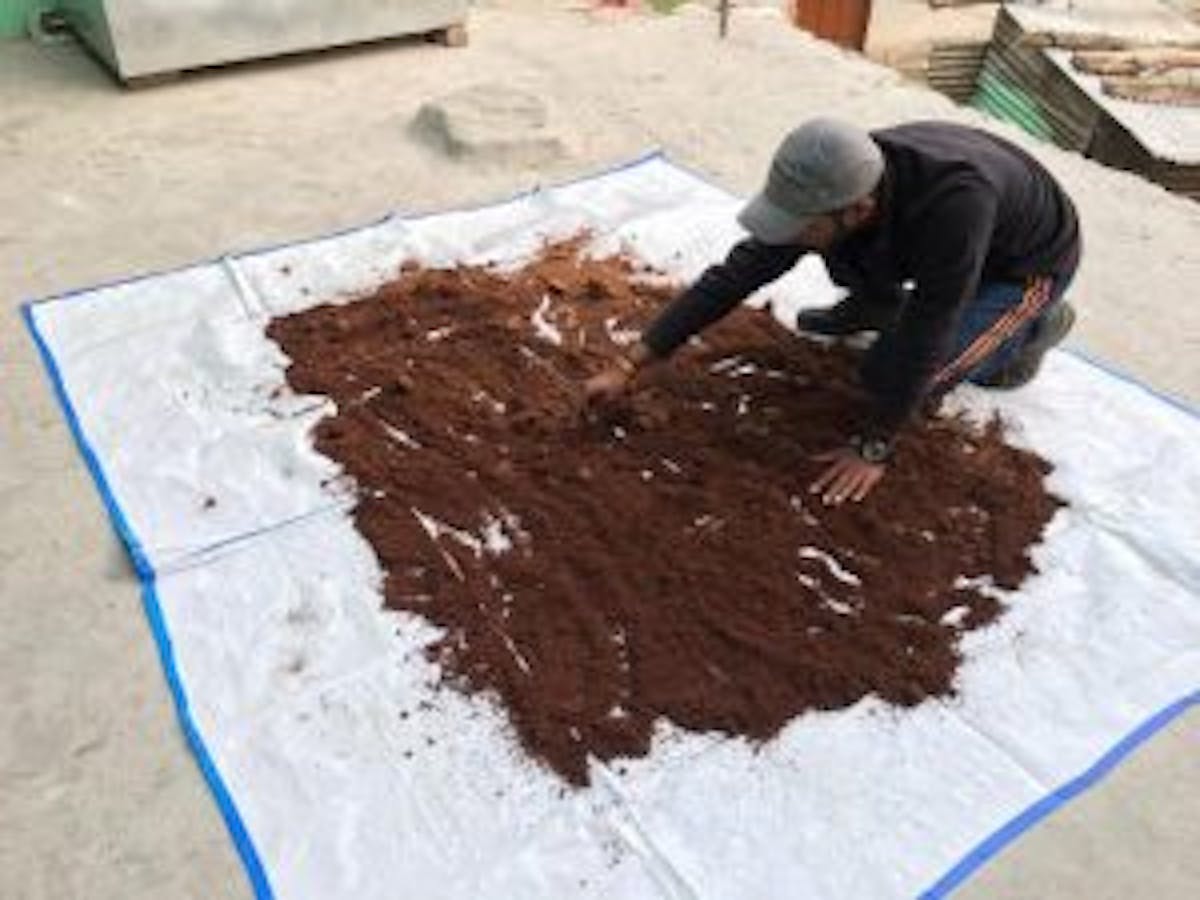 Laying out cocopeat powder that is used instead of mud to cover up after using the toilet
When we heard of cocopeat composting toilets, we decided to experiment. Cocopeat resolves many of our concerns. Made from coconut husk, it is a high source of carbon, thus increasing the pace of composting. This is of great significance in the mountains where low temperatures slow decomposition.
On a trial basis, Indiahikes staff at the Deoriatal Chandrashila base camp have been using cocopeat toilets for a while now. They spoke to us about the advantages and difficulties they faced.
"It is a hygienic counterpart of dry toilet pits. Unlike cat holes and toilet pits, it leaves no trace of smell or sight thereby keeping the toilet clean and odorless," says trek leader Dushyant Sharma. The previous toilet pits were just covered with a layer of mud after each use. "Since cocopeat toilets come with a lid just like a western toilet, there is no risk of flies around toilets. This makes cocopeat toilets a lot more hygienic than toilet pits," he adds.
Convenience and comfort. It is a blessing for aged people who find squatting inconvenient.  The western toilet set-up makes it comparatively easier to use for people of all age groups.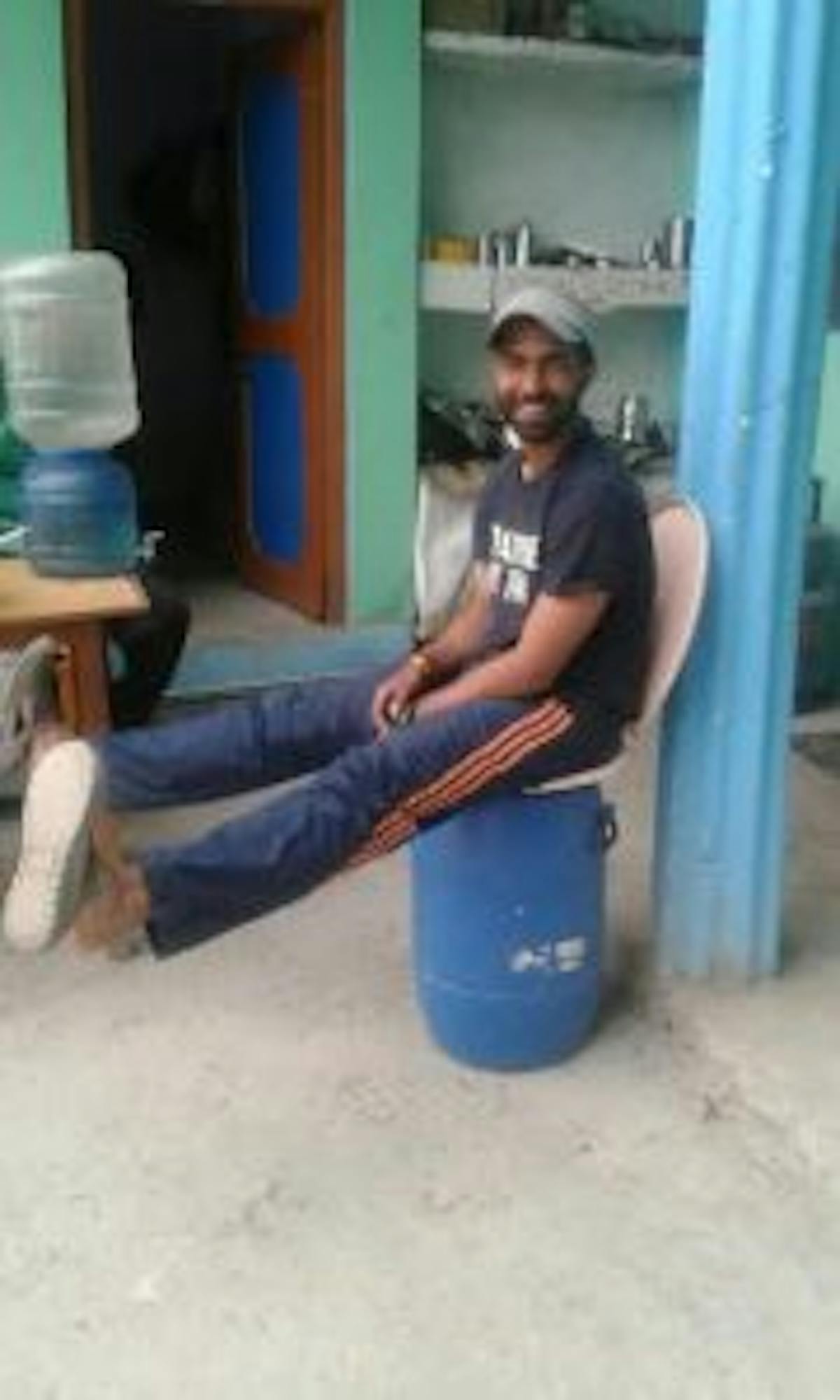 Our trek leader Dushyant shows us how a cocopeat toilet looks. This drum is placed inside a toilet tent.
The end product of composting toilets is manure.  Once properly decomposed, this can be used as fertilizer.  It is completely organic and a wonderful source of nourishment for the soil.
As of now, we are examining the practical aspects of using cocopeat toilets. The drum that collects the waste requires to be periodically emptied. This may prove to be a cumbersome task. Our focus lies on making trekking environment friendly.
Adopting cocopeat toilets at our other camps is something we are considering at the moment. We need your suggestions! Tell us what you think about cocopeat toilets. If you know of any other alternatives, we are open to experimenting.
You can drop a comment or write to lakshmi@indiahikes.in for any suggestions.
Sign up for our much loved Weekly Mailer
We have terrific trekking tips, trek updates and trek talks to look forward to