How This Couple Proved That Age Is Just A Number
Share this story
"I was hooked to trekking since my school days. I used to go on short one-day hikes with my friends around Pune. I wanted to explore many more treks. However, with time, I got busy with work and then with family. Years just went by. My trekking plans took a back seat.

But that spark never faded. I got the chance to go on my first Himalayan trek after crossing 50, in 2007. I went to Bhrigu Lake with a friend. Although the weather didn't allow us to reach the summit, I was moved by the natural beauty. Seeing the Himalayas in front of my eyes changed my outlook. I vowed to go on as many treks as I can.

In 2010, I did the Valley Of Flowers trek. My husband, Vishwanath Shenoy, had been sailing so he couldn't accompany me on these treks.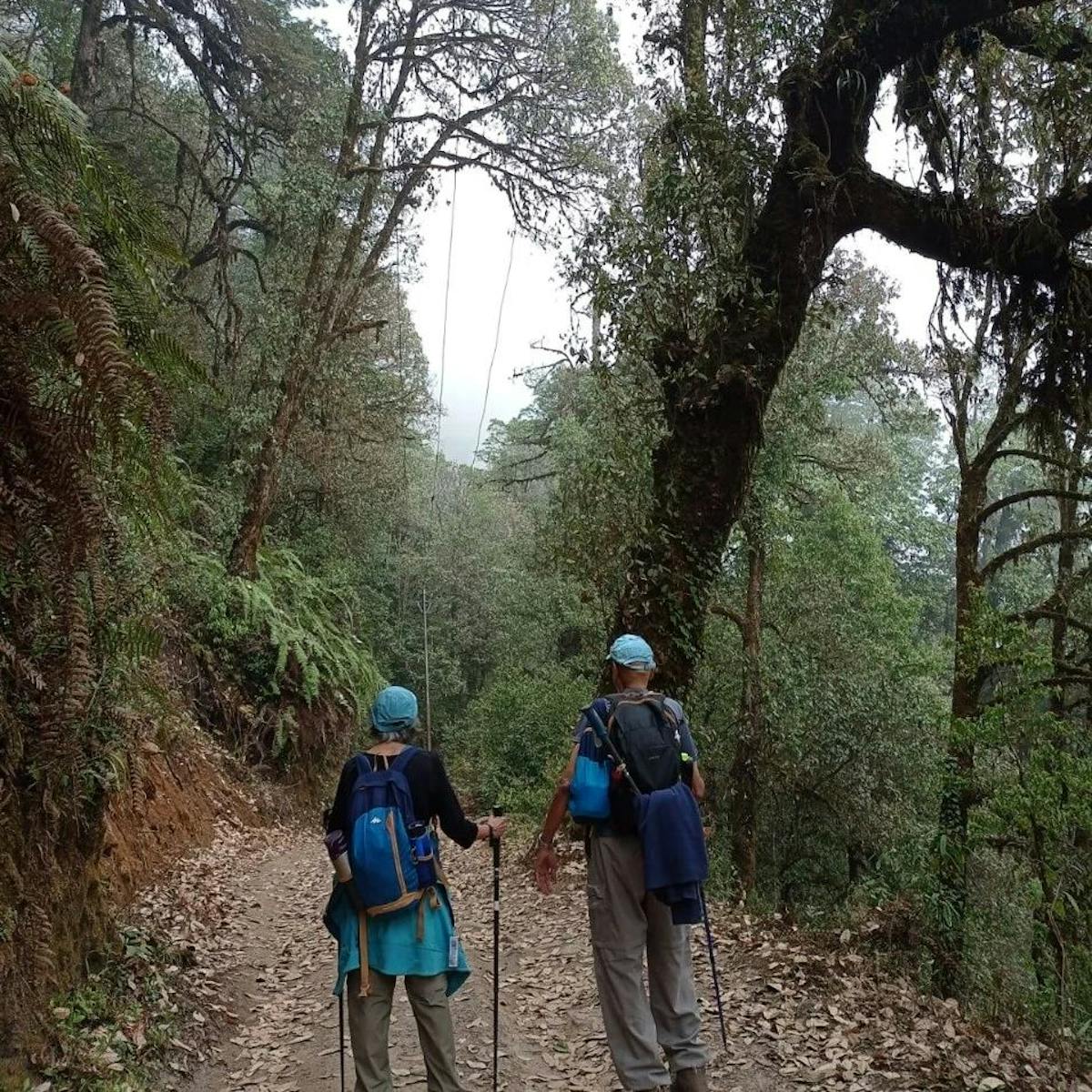 Mrs. Sandhya and Mr. Vishwanath Shenoy on the Sandakphu trail.
Finally, in 2016, we went on a trek together. We summited Deoriatal Chandrashila. It was our first trek with Indiahikes. My husband was 66 at that time. It was such a fulfilling experience for him that he started trekking regularly after that.

Over the next few years, he went to the Valley Of Flowers and summited the highest peak of the Sahyadris. Then in 2020, we signed up for the Sandakphu trek with Indiahikes. But the pandemic struck and we couldn't go.

As multiple lockdowns were enforced, our activity levels also came down significantly. I wasn't sure if we will ever be able to trek again. But my husband was determined to go to Sandakphu. He didn't give up hope and waited for the pandemic to subside.

Towards the end of 2021, we started to re-up our fitness levels. Our aim was to do that trek. I was very apprehensive all the time but my husband had never been more convinced. His positive attitude gave me a lot of confidence.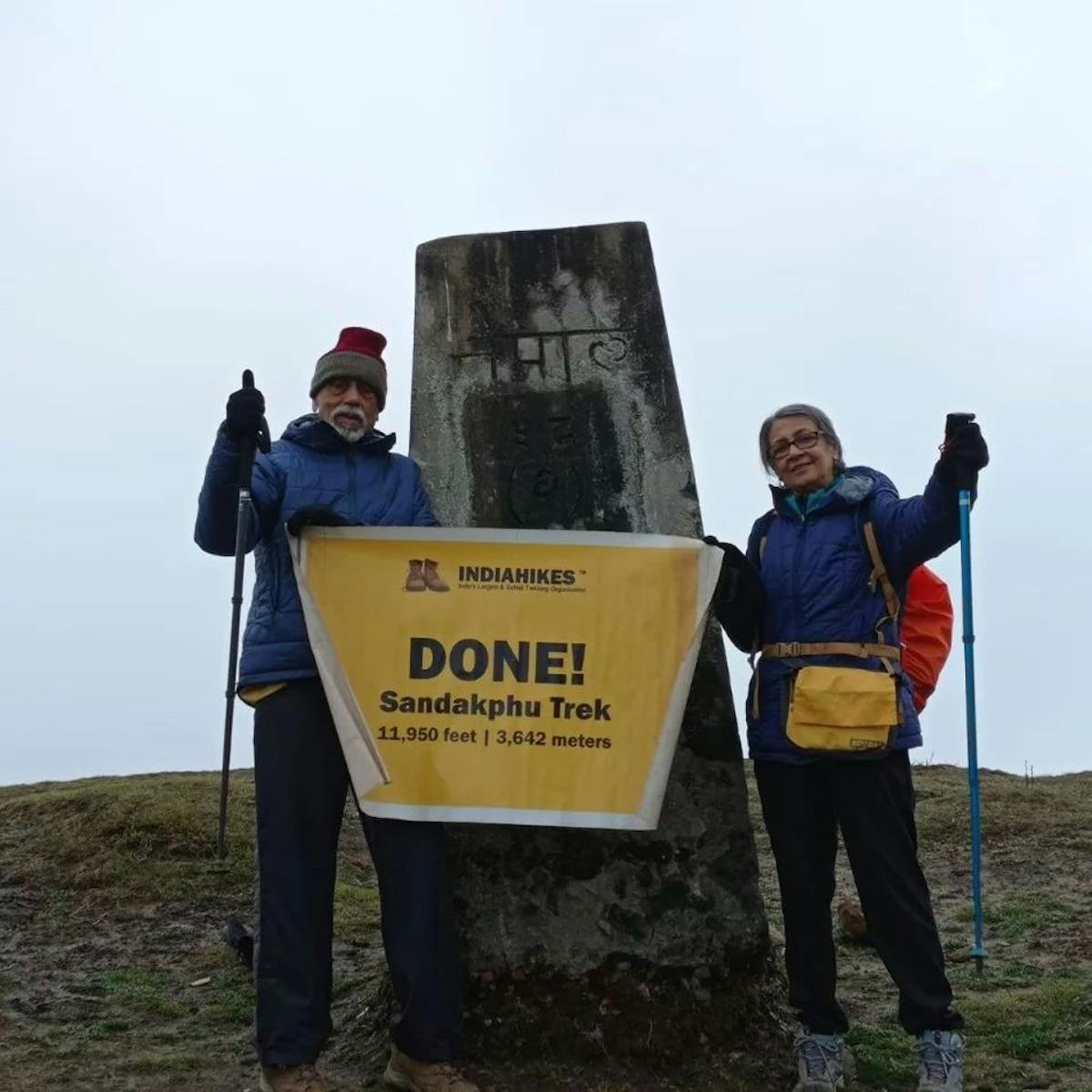 In March 2022, at the age of 67 and 73, I and my husband completed the Sandakphu trek. I was surprised by how comfortably we did it!

Here's what my husband has to say – "I have been a sailor all my life. I am used to facing tough situations. You need to be prepared but ultimately, it's all in the mind. If you think you can do it, you will."

After being on this trek, I can surely say that it is indeed all about the mindset. And that age is just a number!"

- Sandhya Shenoy, Indiahikes Trekker
Related Videos
How I Learnt To Look At Treks With Indiahikes - A Learning Experience
Why I Took My Partner on a Trek Date
Sign up for our much loved Weekly Mailer
We have terrific trekking tips, trek updates and trek talks to look forward to