Techwool190 Decathlon T-Shirt Review: An All-Round Base Layer
Share this story
It has been a while since I have worn something as soft and light as the Techwool 190 Zip T-shirt from Decathlon.
Even though Decathlon calls it a long sleeve T-shirt, I don't see it as one.
It goes much beyond a T-shirt. For me this is an essential inner wear for any trekker. For one very simple reason. It is 100% merino wool.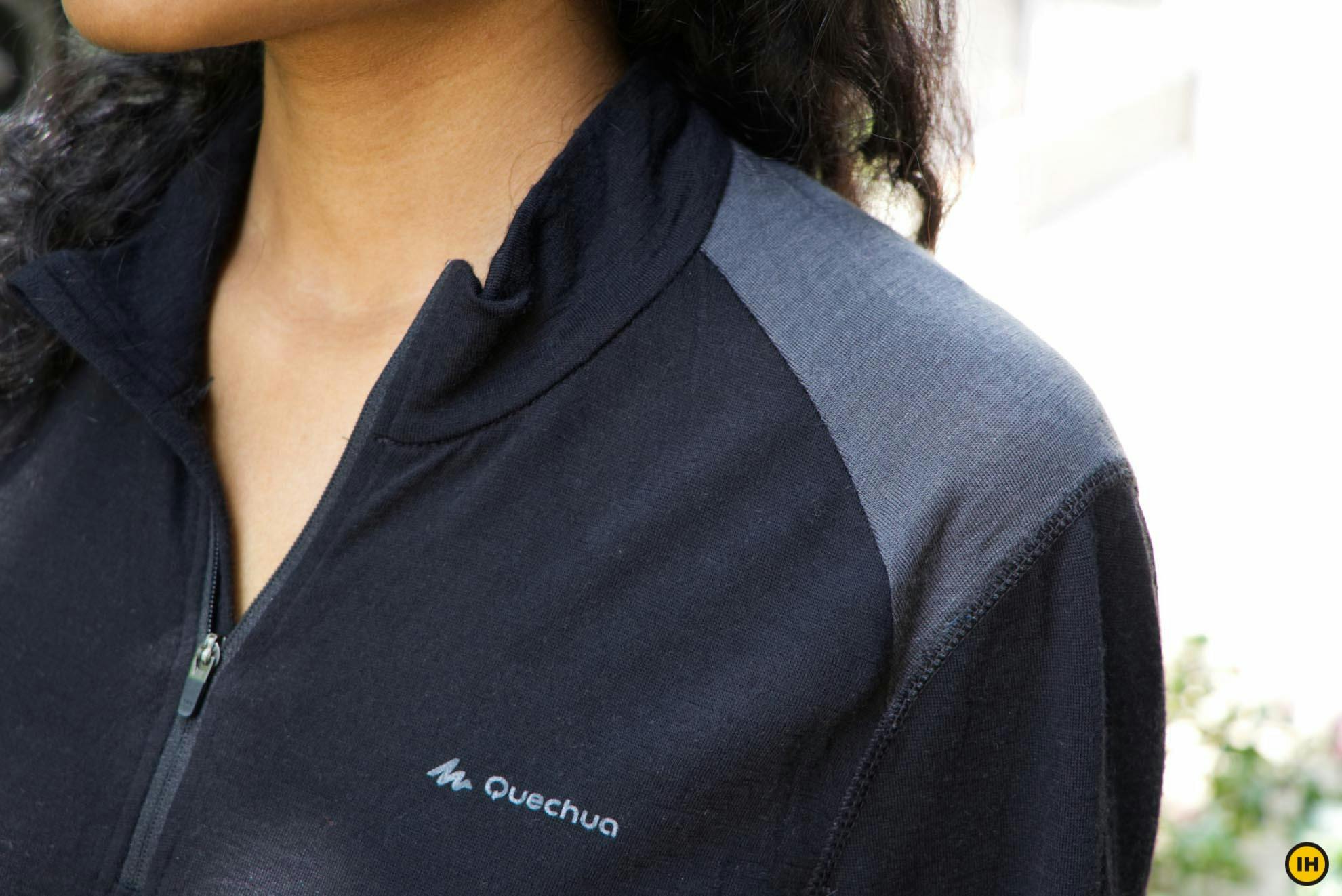 What is Merino wool?
When we think of wool, we think of our usual sweaters. We think these are garments that keep us warm.
Merino wool is different. It is a very breathable fabric which not only keeps you dry,  but cool and comfortable as well.
Unlike cotton or any natural fibre, merino wool is able to wick moisture from your body and push it to the surface, leaving your body dry. It can hold almost 30% of its own weight in moisture. Which means even if you are sweating a lot, the merino wool t-shirt wicks the moisture away leaving you dry.
While I was aware of the technology, I wanted to see first-hand how the t-shirt would behave on a trek.
Conditions the t-shirt was tested under
Early summer this year, I took the Techwool 190 T-shirt on a high altitude trek in the Himalayas. I wanted to make it my base layer to see how it performed. On the trek I was going to go through rough weather. In the lower hills I would be faced with heat and grime and on the upper cold and snow.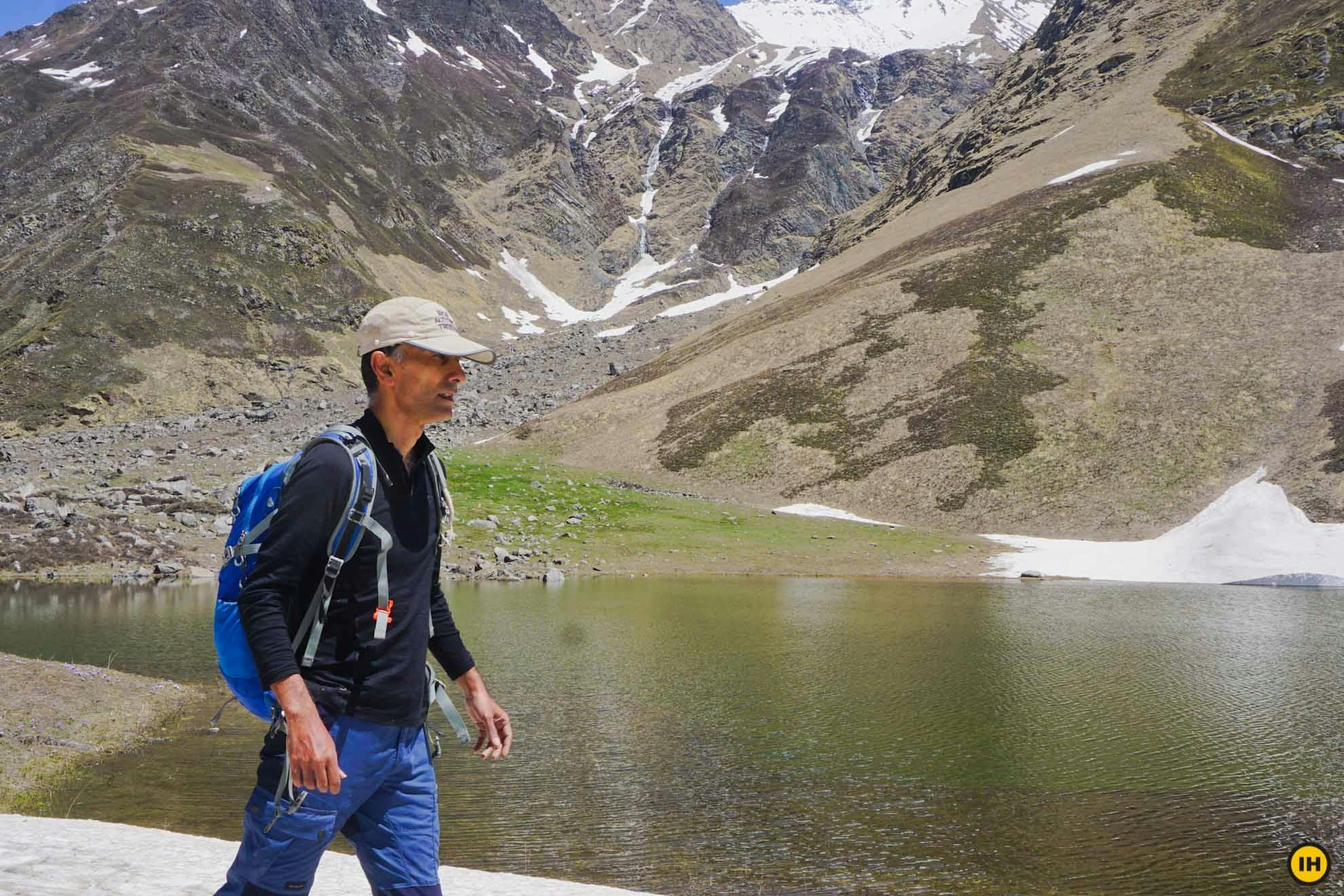 When I got on the trek in the first week of May, I wore the T-shirt over my skin. It was my first base layer. On the first day, I had a hard day's trekking ahead of me. I planned to cover two camps at one go. I was going to be trekking roughly 20 km, almost uphill. I also wanted to reach camp by 4 pm, so that I could spend time catching up with our colleagues. I had roughly 6 hours to do this. So I moved quickly.
Performance
In the lower hills, with a rapid pace, I was soon sweating. I took off all my layers until I was only walking with the Techwool190 on my skin. It felt good. I didn't feel wet. The patches of sweat around my chest and underarms quickly evaporated whenever I took a break. I felt dry and comfortable. I was beginning to like the fabric already.
Later that evening, after I reached camp, I took off the T-shirt to wear a fresh one. I was surprised the fabric didn't smell. I didn't even find it wet. I was very impressed. Wet fabrics are the hotbeds of bacteria — and the merino wool t-shirt was having none of that business. There was simply no odour.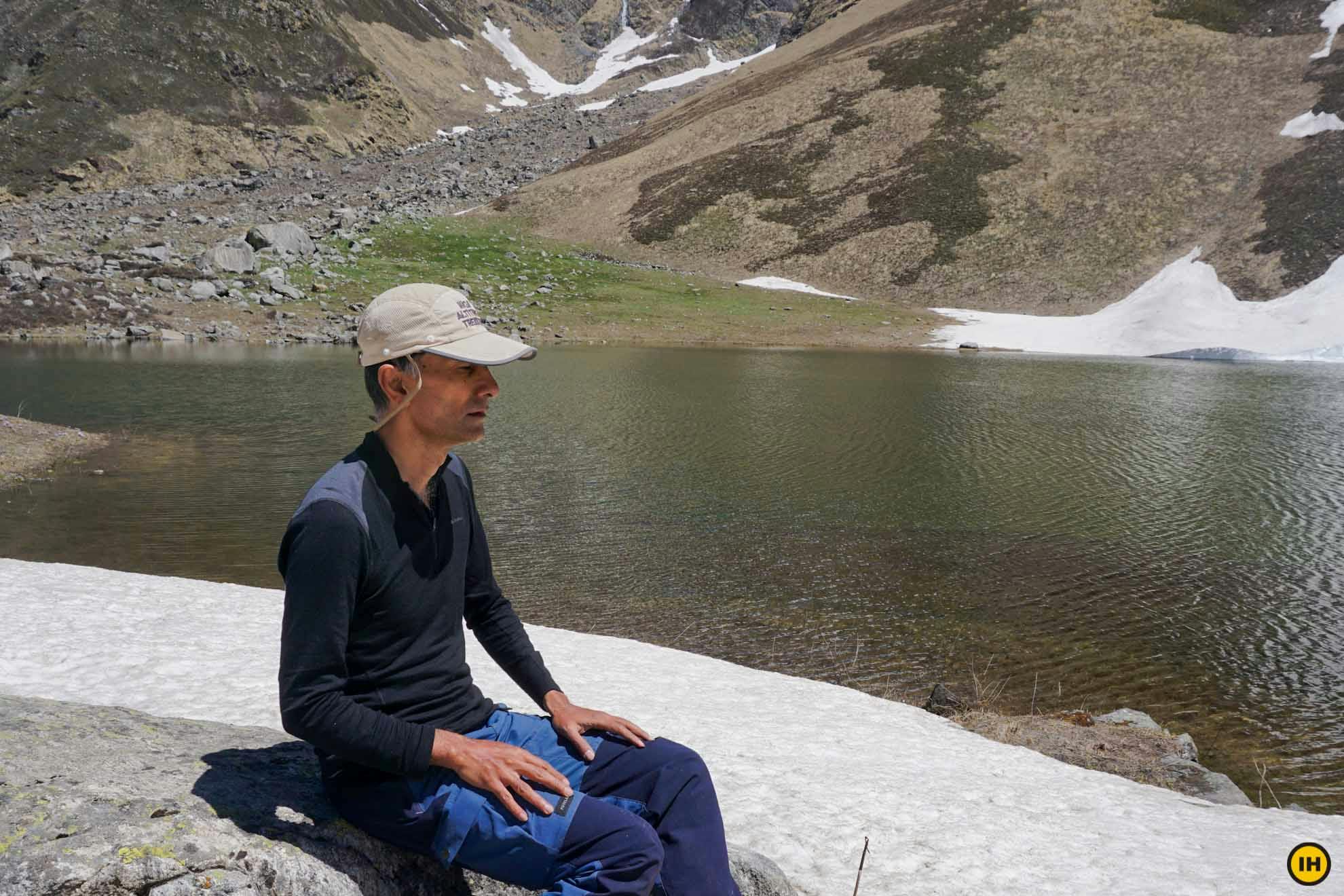 Unlike the synthetic dry fits that I wear, I didn't have the usual itches or even the static that comes with artificial fibres.
There's something else that I liked. The wool had an amazing tensility. I could stretch the fabric quite a bit, and yet it sprung back to its shape without any discomfort.
A good base layer
Don't look at the Techwool190 for warmth. It is not meant for that. Look at it as your base layer, the first layer that touches your skin. It is also full sleeve which makes it terrific against sunburn. Again, merino wool is superb as a sunblock. It works better than any cream or any other clothing that you can put on. At the end of the trek the back of my hand had turned a deep dark brown, but the rest of my arms stayed as they were.
Final verdict
Frankly, the Techwool190 is really not a T-shirt, even though Decathlon calls it that. It feels warm, dry, extremely soft and luxurious. It is lightweight, in fact so light that three of these would weigh as much as a regular t-shirt. They have come up with a great product — which I am not sure they are aware of. It is so less talked about and even lesser marketed.
Grab a few of these before they stop producing it. I don't imagine these to be in shelves for long.
If you'd like to grab your own t-shirt, head over to this link.
Have you used this product and have any additional thoughts? Do comment below and let us know!
Sign up for our much loved Weekly Mailer
We have terrific trekking tips, trek updates and trek talks to look forward to