December 2015 Blog Contest Winner
Share this story
December 2015 Blog Contest Winner
Category Photo Contest
By Swathi Chatrapathy
2016-02-03
It's not everyday that someone who hates anything colder than Mumbai's winter decides to go on a winter trek in the Himalayas. But Ananya Mody went on the trek and what she experienced taught her many life-lessons. Ananya presents her trek to Kedarkantha in a beautiful perspective in her blog, Getting High – 2016 at 12,500 ft.
Here's an excerpt:
I refuse to have a mundane existence. I believe in tasting the air that I breathe as it knocks the wind out of my lungs. I choose not to succumb to routine which I have seen far more closely than I would have liked to. Change is the master I respect, whose path I follow. And when I notice a pattern forming, a cycle taking shape, I realise that it is time I take a lesson from my master again.
You can read the whole blog post here.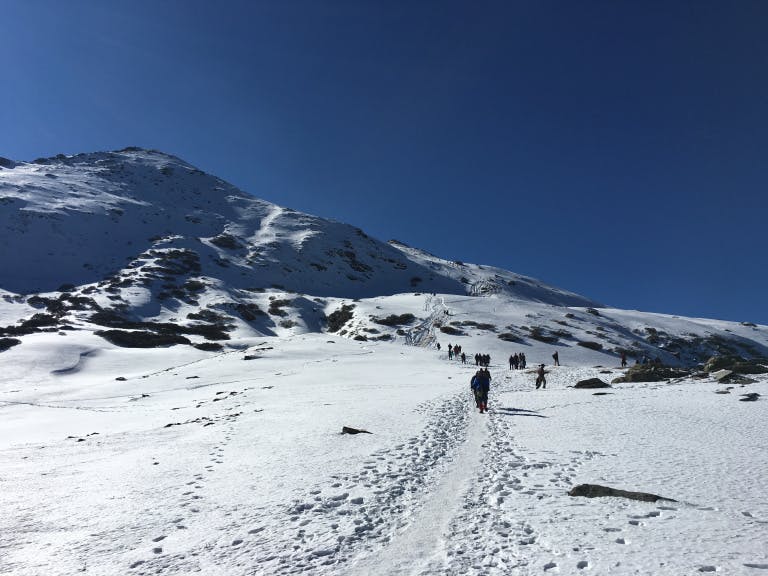 Congrats Ananya! Hope you get to brave many more fears in future! (Also, hope you can perfect your snow angel the next time!)
Sign up for our much loved Weekly Mailer
We have terrific trekking tips, trek updates and trek talks to look forward to