Kedarnath vs Kedarkantha Trek - What's the difference?
Share this story
Kedarnath vs Kedarkantha Trek - What's the difference?
Category
Many trekkers get confused between Kedarkantha and Kedarnath trek. Probably because their names sound similar. But there is a world of difference between them. 
In this blog, we lay out how different the two treks are from each other. 
Kedarnath Trek
This is one of the most popular pilgrimages in our country. It is situated in the Rudraprayag district and is accessible from Sonaprayag. 
This trek starts from Gaurikund at 6502 ft and climbs uptil Kedarnath temple at 11,755 ft. The total trek distance is 16 km. To reach Gaurikund, you need to follow the route Rishikesh - Devaprayag - Rudraprayag - Sonaprayag - Gaurikund. 
As it is one of the most popular pilgrim trails of our country, the entire trail is well-cemented. Somewhat like the one you find on the Valley of Flowers-Hemkund Sahib trek. 
Kedarkantha trek
Kedarkantha, on the other hand, is not a pilgrim trail. It is a trek to the summit of the Kedarkantha mountain. This trek is situated in the Uttarkashi district and is accessible from Dehradun. The basecamp of Kedarkantha trek — Kotgaon/Gaichawan Gaon — is 196 km from Dehradun.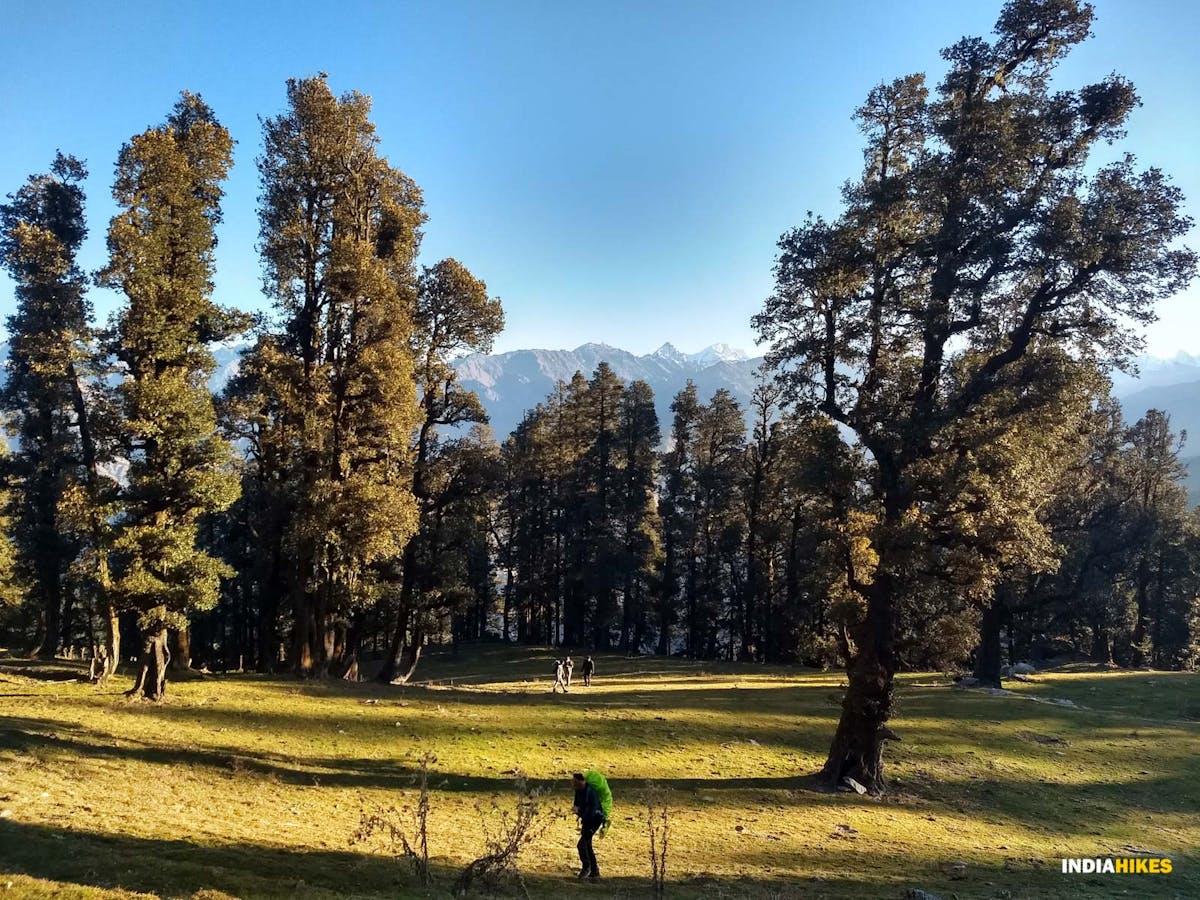 Kedarkantha trek goes through picturesque oak and pine forests. Photo by Swathi Chatrapathy
During this trek you climb from Kotgaon at 5570 ft to Kedarkantha summit at 12,500 ft. It is advisable to do this trek in 4 days.
There is no cemented trail on this trek. You walk through forest of pine and oak, climbing above the tree line and finally to the summit. 
The basic difference between Kedarnath and Kedarkantha trek
The one crucial difference is in the intention. If you are looking for the pilgrim route, to one of the Char Dhams, the Kedarnath probably suits your plan better. Please note that the Kedarnath temple is open to pilgrims only between May and October.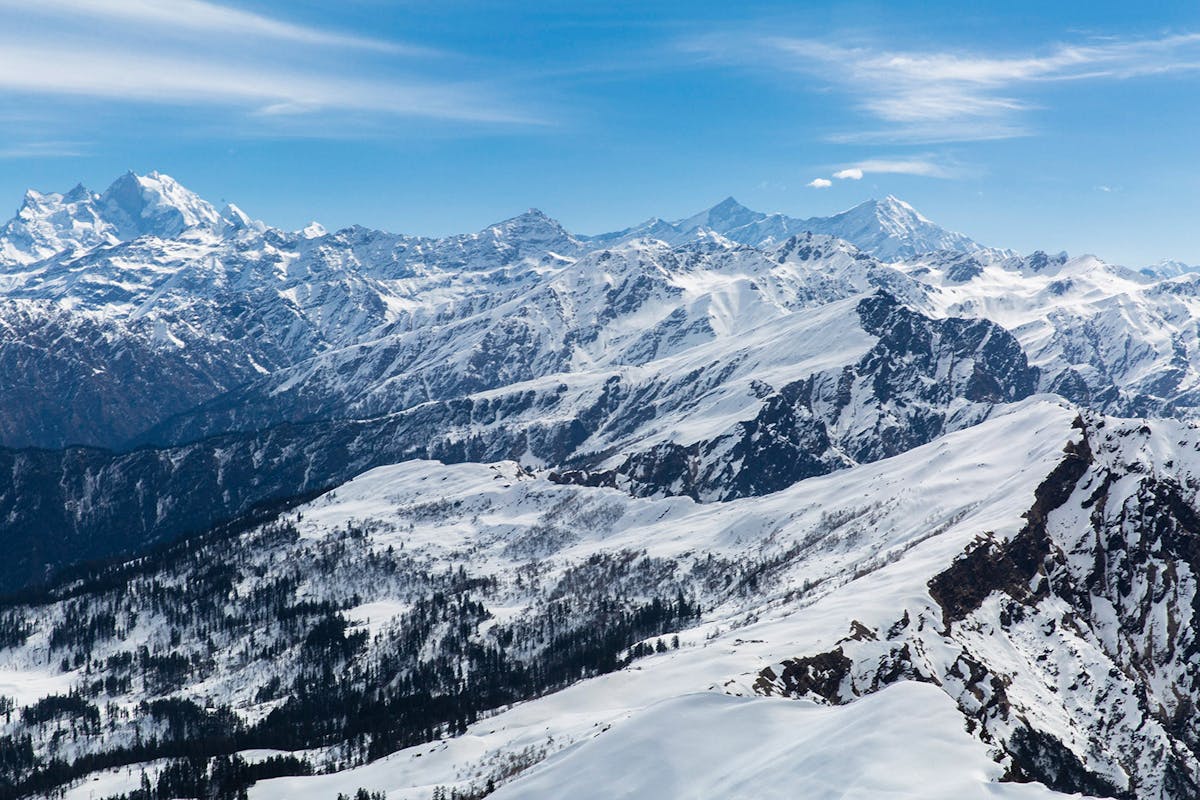 From the Kedarkantha summit you see Mt Swargarohini along with Mt Bandarpoonch and Mt Kalanag. Some of the other peaks you see include Jaonli, Gangotri, Draupadi Ka Danda and Jorkanden. Photo by Nupur
If you are looking to trek in the Himalayas, in the wild, then Kedarnath is better suited for you. This trek is accessible for nine months is a year. It is not advisable to do this trek in the monsoon as the trail becomes slushy and you do not get any mountain views due to the overcast weather. 
If you are looking to trek to Kedarkantha, you'll find all the details about in in our Kedarkantha Trek Page. 
Related Videos
How Difficult Is The Kedarkantha Trek
The Kedarkantha Trek | Indiahikes Deep Dive Series
Best Time to do the Kedarkantha Trek
Sign up for our much loved Weekly Mailer
We have terrific trekking tips, trek updates and trek talks to look forward to