DPS Bangalore - North Students Take the Lead & Cleaned Up 18.16 kg of ...
Share this story
DPS Bangalore - North Students Take the Lead & Cleaned Up 18.16 kg of waste from the Harihara Betta Trek! 
Category News
By Prathyusha Ramesh
2023-01-19
A group of school students from Delhi Public School (Bangalore, North), recently came together on their trek to clean up a mountain as part of the "Green Trails" initiative started by Indiahikes. 
The initiative aims to leave the mountains in better condition than they were found.
The students were inspired to take action after watching the Green Trails skit which was performed by our team. They were made to think deeply about the problem that was presented in the skit and come up with solutions. 
The skit showed the importance of how reckless consumption leads to an increase in plastic waste and pollution. After the skit, students were encouraged and made a personal pledge to bring out a positive change when they returned home.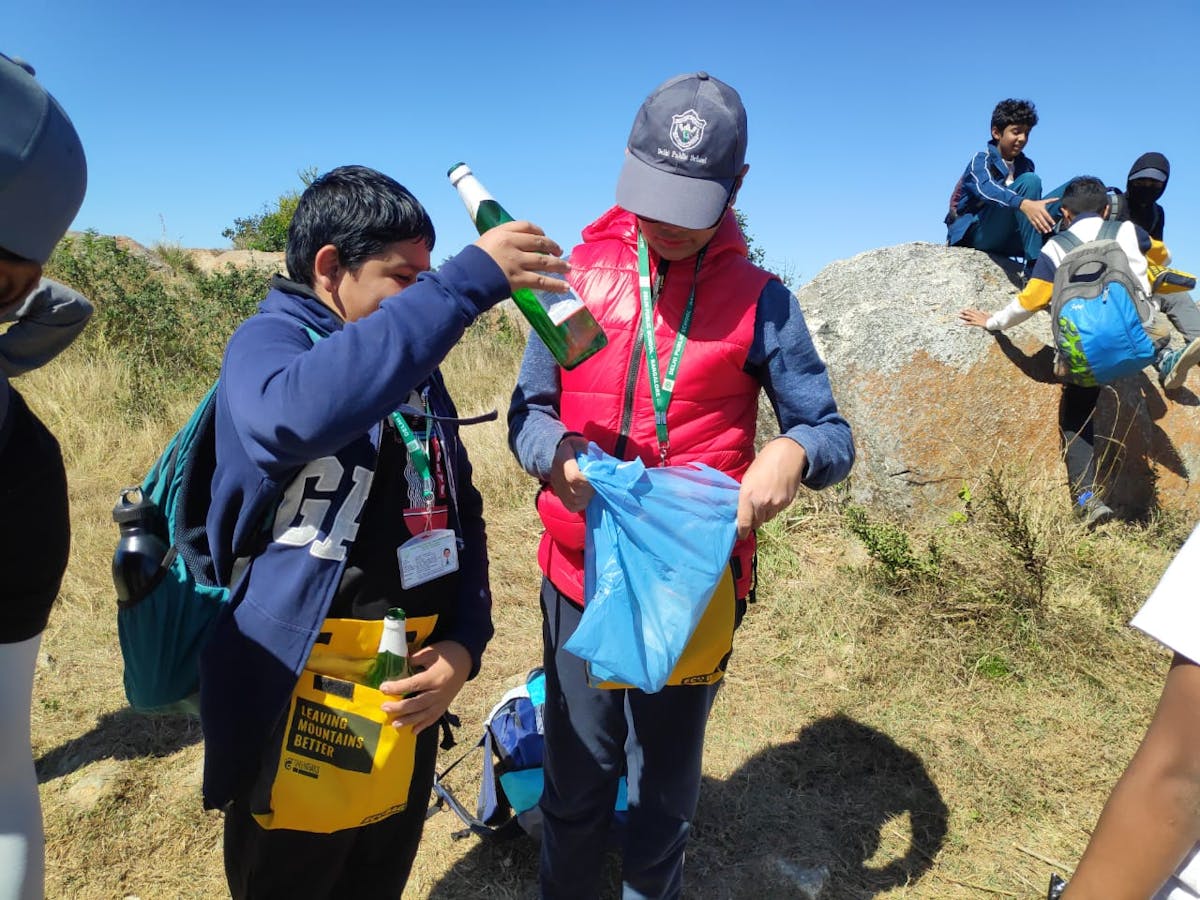 Students picking up trash during their trek. Photo by Sharwari Brahme.
"The students were quick learners and immediately felt a connection to nature. Together as a team, they collected a large amount of waste from the mountain, even picking up hazardous materials and carrying them in their eco-bags with our support." shares Sharwari Brahme who was leading the team. 
"When they reached the summit, they found additional waste hidden behind boulders, which they promptly picked up and carried back down the mountain. Their initiative was instinctual and came to them very naturally!" adds Sharwari. 
In total, the students collected nearly 18.16 kgs of waste from the Harihara Betta trek! We are extremely happy to see the transformed perspectives in the young minds and the efforts they made to protect and preserve nature.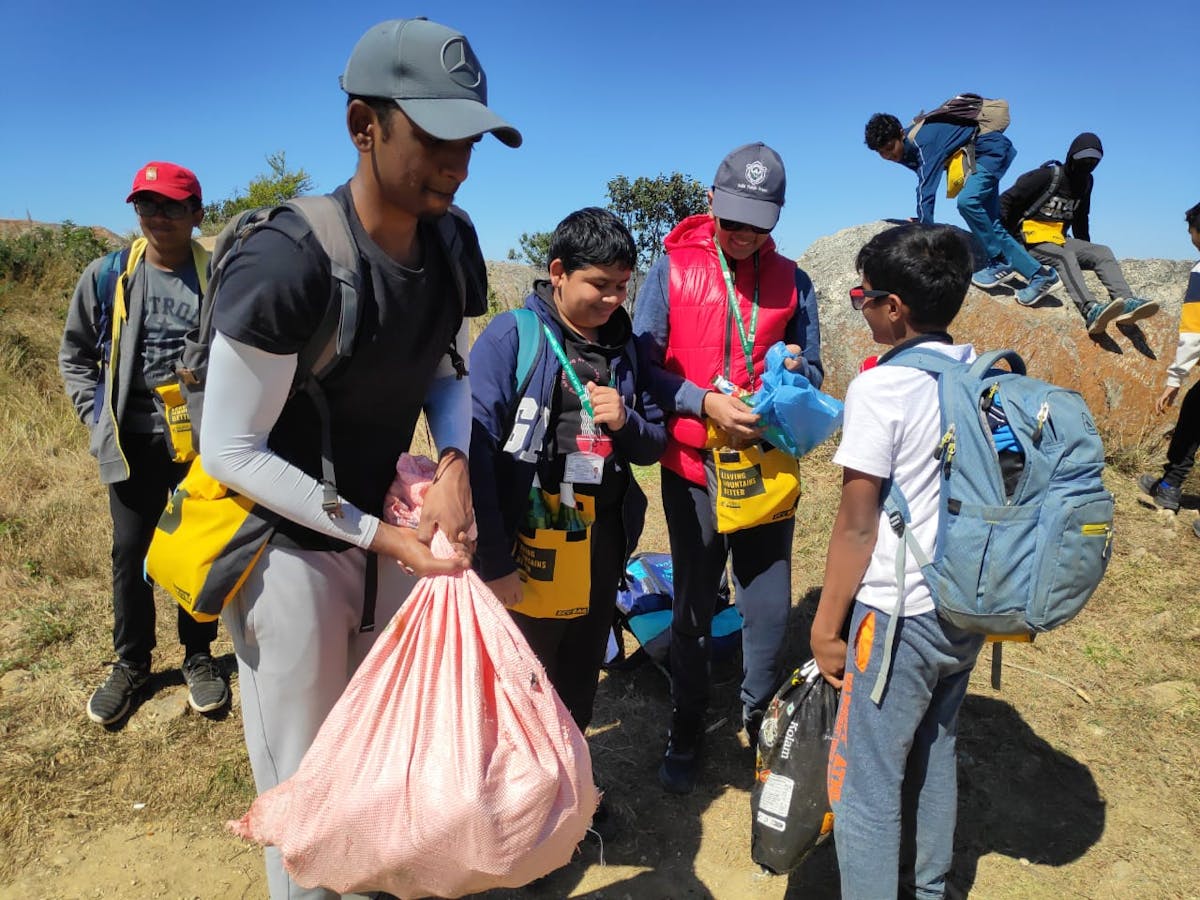 Students during the trek with bags of collected trash. Photo by Sharwari Brahme.
We hope that this experience will inspire the students to continue making sustainable choices in their everyday lives! 
Sign up for our much loved Weekly Mailer
We have terrific trekking tips, trek updates and trek talks to look forward to