Weekly Updates: Everest Base Camp Trekkers Complete Trek Successfully
Share this story
Weekly Updates: Everest Base Camp Trekkers Complete Trek Successfully
Category News
By Karishma Jayapaul
2017-11-03
Our trekkers from Everest Base Camp trek will be coming down to Lukla tomorrow. We were delighted to see pictures of our trekkers reach the summit and proudly hold the banner of having completed 17,600 ft.
Trek Leader Abhirup, who led the batch sent us some jaw-dropping photos from the trek. 
The trekkers enjoyed good weather although, like on all our other slopes, it was quite cold on the Everest Base Camp trek. We will be running the EBC trek next in March 2018.
Check the dates here.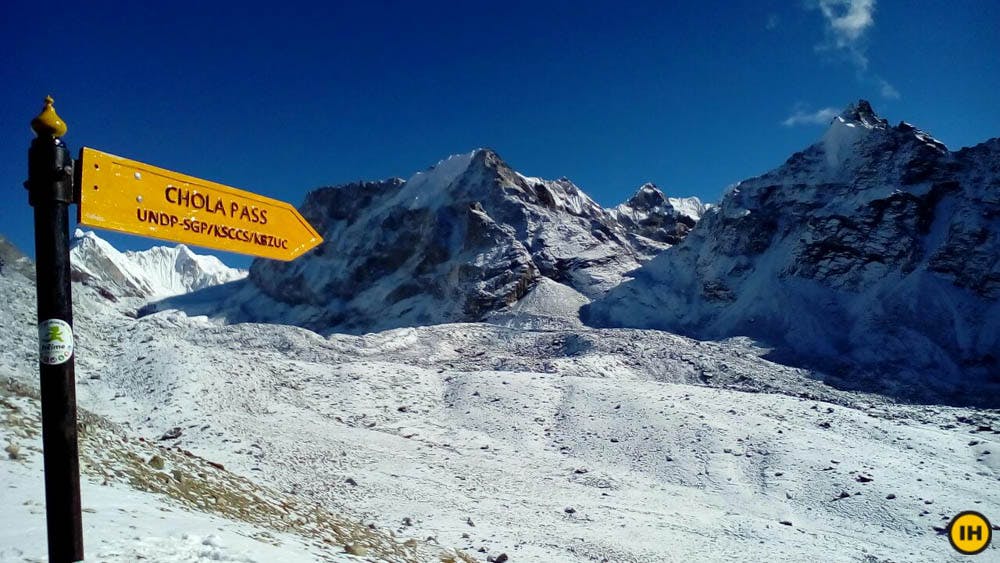 Updates on currently running batches
Our trekkers going on the Annapurna Base Camp trek, which starts tomorrow, will be flying to Nepal between today and tomorrow.  
Our trek leader Jude Rayen has been posting some incredible pictures and timelapses from his previous batch. there is network throughout the trail btw! Here is one of his timelapses of Machhapuchare.
Like we said before, here are some quick tips for those going on the trek –
1. Take a knee brace to help you get through the many steps on the trail.
2. Carry a steel bottle which you can warm at the fire places at the tea houses. This way you get your hot water for free!
Kuari Pass trekkers had an experience of a lifetime trekking next to one of the country's biggest mountains the Nanda Devi and Mt. Dronagiri. Trek Leader Sai Pavan says, "This time, the trekkers got to see snow at the Kuari Top."
Is winter coming early to the slopes this year? "I think we will definitely have snowfall a lot earlier than last year," says Pavan. All those who have booked for batches in early December might just get lucky.
More importantly, it is getting colder up there. "The temperatures are going below minus now and the trekkers have to come well equipped. Thermals are a must and a good padded jacket should keep them nice and warm," says Sai Pavan. Oh, and don't forget those woolen caps and gloves.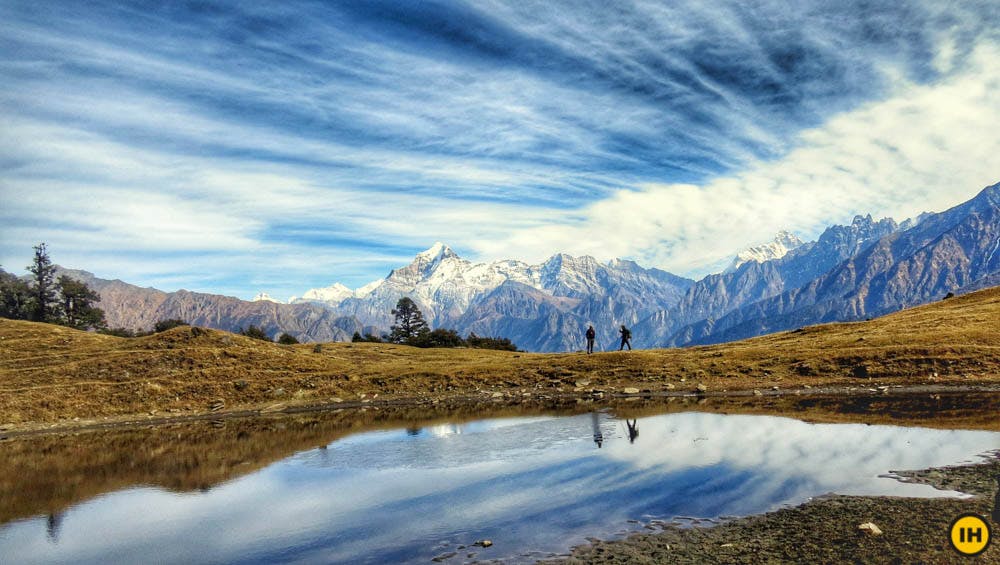 Trek Leader Yash who just got back from the Rupin Pass trek says the weather was clear for most part of the trek except when the temperatures went down to as low as minus 5 degree Celsius. The trekkers experienced snowfall at Lower waterfall and Upper waterfall campsite.
Roopkund trekkers enjoyed some great weather until they reached Bhagwabhasa. From there, things became even better. They experienced the season's first snowfall. Trek Leader Gurdit says, "As soon as we reached the campsite we saw a complete whiteout on the campsite. It was very very cold but the trekkers were well equipped for it."
We don't trek in Roopkund during the winter months because the snow is too high, which makes the trails inaccessible.
We open up the trail again in May. We have the dates out for May and June. Check the dates here.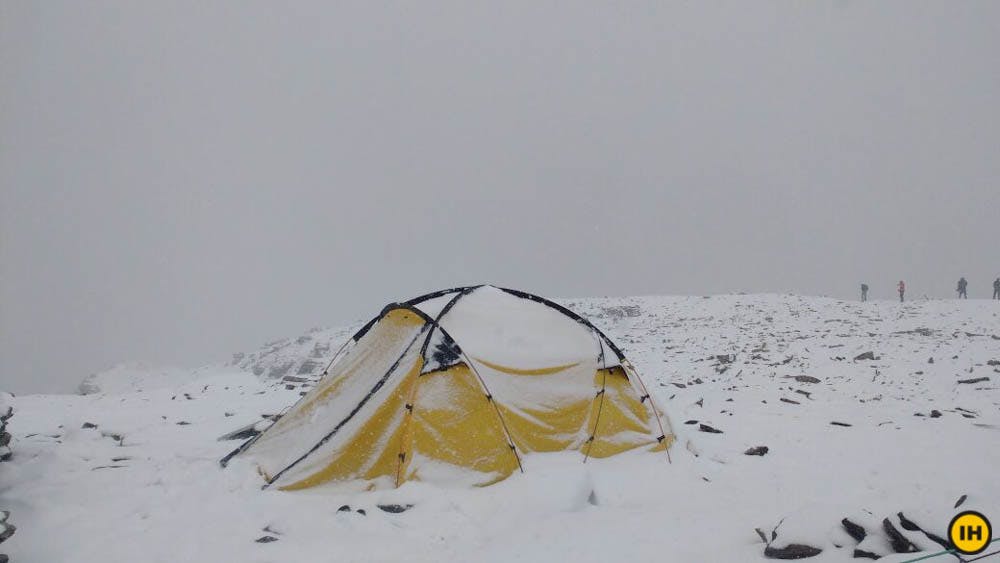 Har ki Dun trekkers will be coming down to Sankri today. They will be in network area now so you can reach out to them now.
TWS video on 9 Tips to descend safely while trekking
Our editor Swathi has shot a new video on 9 Tips to descend safely on a trek. I know how important descending the right way is because I remember struggling through a narrow winding trail full of scree with my feet that kept touching the front of my shoe. In one word, it was painful.
So watch this video and follow these useful tips to know how to descend the right way!
2685 kg waste collected from the Roopkund slope
As our Roopkund season comes to an end this year, Trek Leader Venkat just sent us photos of having collected about 2685 kg of waste from the entire season. This waste was collected by all our trekkers and Trek Leaders while on the Roopkund trek which was brought back to the base after the trek. The waste collected is first segregated and then disposed safely. I think we all realise what a huge difference each one of us can make.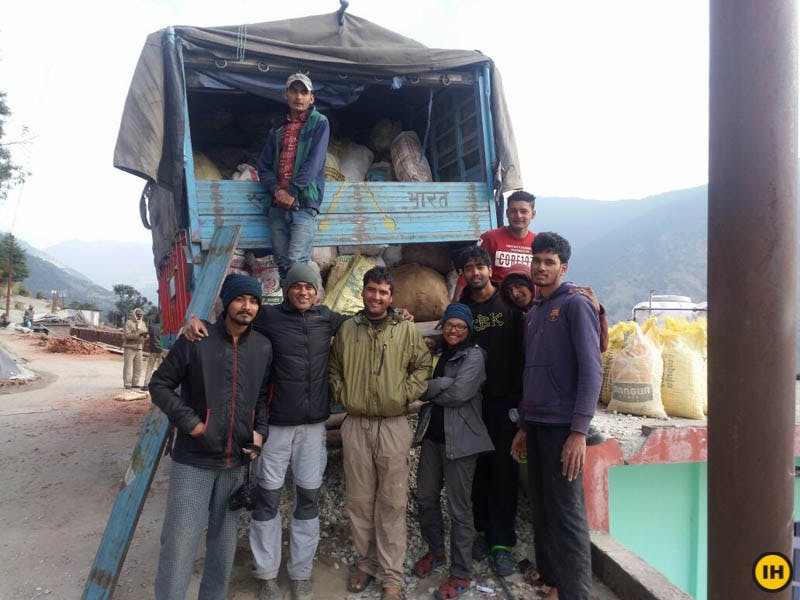 Apart from this, our Green Trails interns along with our staff made steps for a school in Lohajung using bottle bricks. These bricks are made using plastic bottles filled with plastic waste.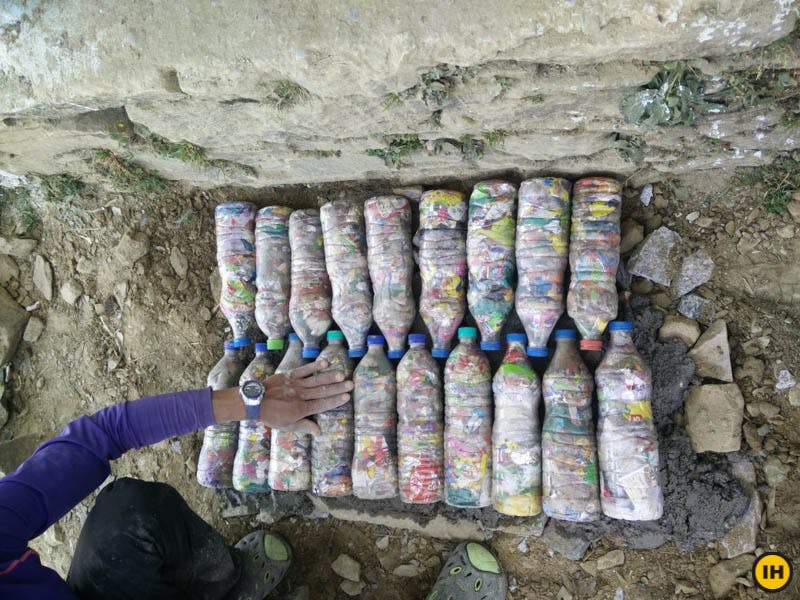 The students of the school were ecstatic at the sight of something so ordinary like plastic bottles being used for improving the infrastructure of their school. This upcycling project was quite a hit.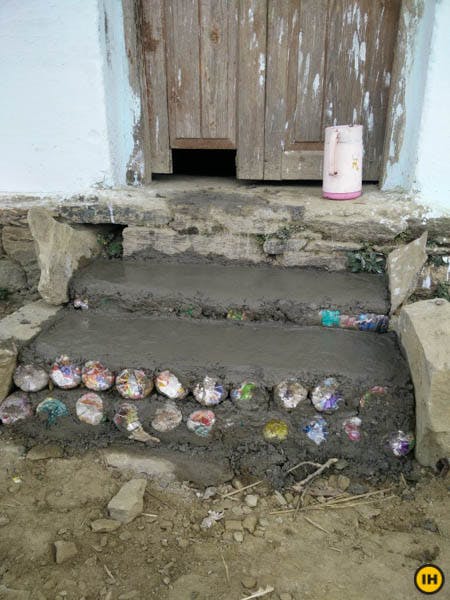 Annual Indiahikes team Meeting in Rishikesh
Our founders Arjun and Sandhya left for our annual meeting in Rishikesh. Most of our Trek Leaders and operations folk will be attending this meeting. It is a time where everyone comes together to discuss the year bygone and think about what we can do better. We are hoping to come up with some new ideas towards making trekking a more widespread and accessible sport.
This week has been quite jam-packed with lots of travelling, trekking and unwinding in our new office. If you want to know more about what we do at Indiahikes then just drop me an email at karishma@indiahikes.in
Sign up for our much loved Weekly Mailer
We have terrific trekking tips, trek updates and trek talks to look forward to