A Collection of 12 Trekking Articles You Must Read
Share this story
There's something peculiar about all of us at Indiahikes. Unlike most casual trekkers who enjoy treks and come back gratified with the beauty, we look at treks quite objectively.
You'll often see us analysing different sections of treks — the types of forests, the quality of clearings, the grandeur of the meadows, the aesthetics of campsites, the proximity of the mountain views, the reward at the end of the trek, it's endless how we dive in! You must sit in on our lunch conversations sometimes. You'll think we're a bunch of trek geeks!
So it's no surprise that you'll see a few of the most deep-dive articles on Indian trekking trails on our website.
I'm sharing some of these articles with you today.
I can guarantee you, once you read these posts, it will completely change the way you look at some of these treks. You will become a more observant and appreciative trekker. I know I have.
Most of these articles are written by our founders, Arjun and Sandhya, save for a few. And let me tell you, I am yet to come across anyone else who can celebrate treks and help others celebrate treks like them.
So without any further ado, here are the best articles you'll read about a few of our trails.
1. Brahmatal, for the love of Roopkund
This is an article that our co-founder Sandhya wrote after her trek to Brahmatal. She doesn't want anyone to know this, but she didn't think much of the trek before actually going there. Only once she went there and saw the big mountains at eye level and the entire Roopkund trail laid out in front of her, did she realise the grandeur of the trek. It's a compelling article that will make you fall in love with the Brahmatal trail.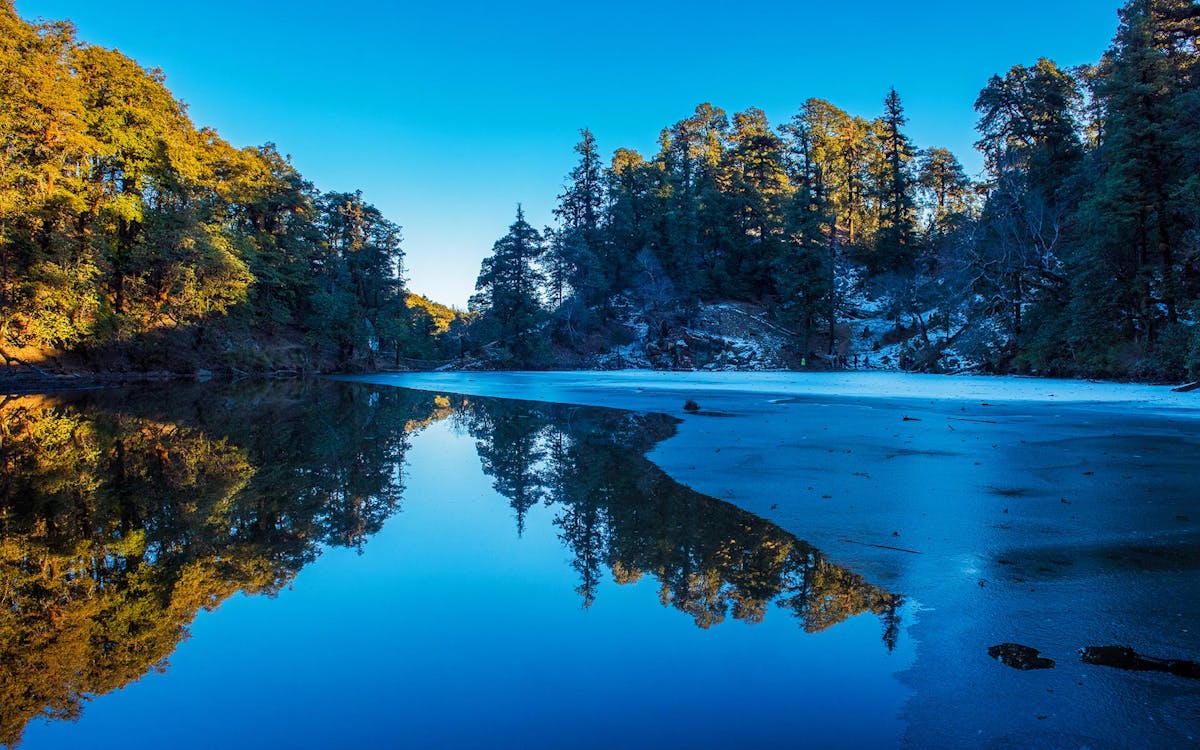 The Bekaltal Lake on the Brahmatal trek. Picture by Jitendra Pati
This one's written by our founder Arjun, and he admits right away that he is biased towards Kedarkantha — more for emotional reasons than just the pure beauty. Despite his bias, he does an objective day-wise analysis of both the treks, especially in winter, and arrives at a winner. It's a beautiful read and will transport you right to the forests and clearings of these treks.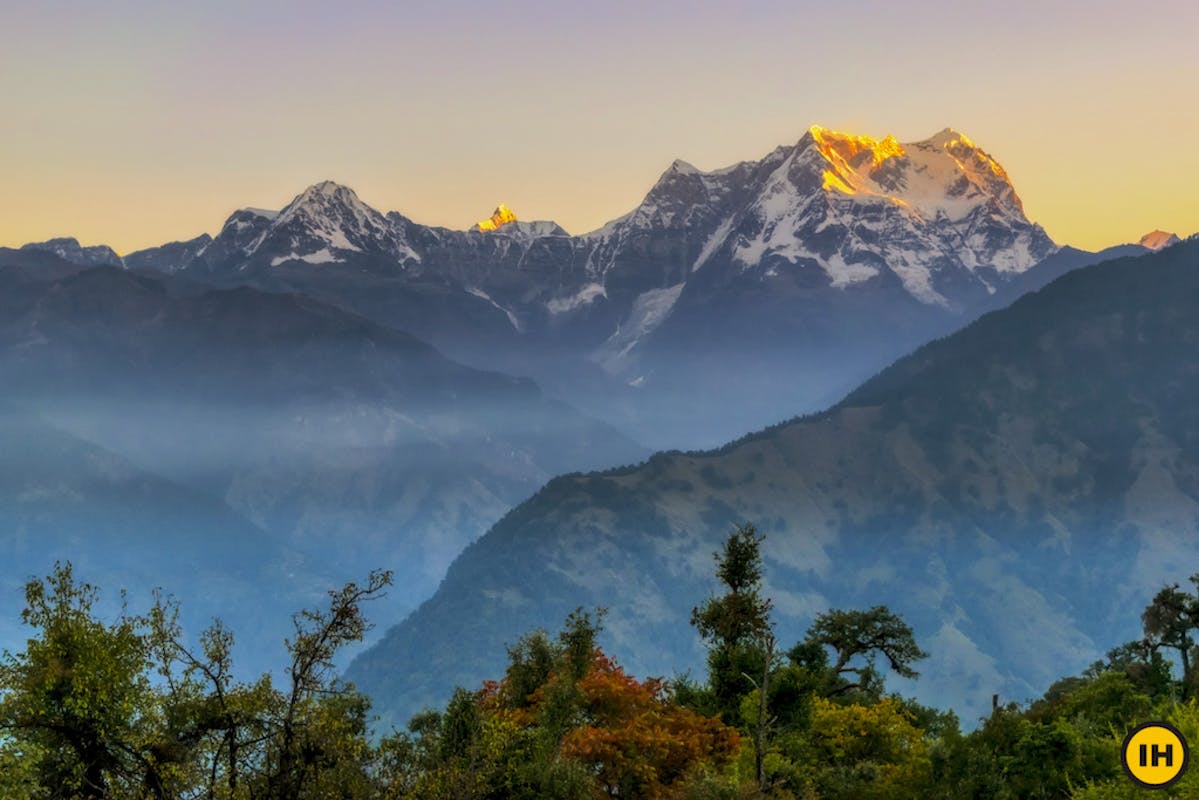 A view of the Chaukhamba massif from the Deoriatal trail. Picture by Milind Tambe
Here is a trek that is not often talked about, and yet those who have been there have absolutely loved the jungles of Chhattisgarh. In this post, our Trek Experience Manager, Sneha, talks to trekkers who just came back from the Chhattisgarh Jungle Trek and examines what they loved about the trek. You'll be surprised at the simple pleasures of this trek.
4. Why the Phulara Ridge trek stands out amongst all others
The Phulara Ridge trek blew us away when we accidentally discovered it in 2018. In this post, Sandhya dives in and writes about why this trek is unlike any other trek in our country. "Most treks are either summit climbs — Kedarkantha, Kanamo, Pangarchulla, or pass crosses — Kuari Pass, Buran Ghati, Pin Bhaba Pass, Rupin Pass or meadow/lake treks — Dayara Bugyal, KGL, Tarsar, Kedartal, Roopkund, Brahmatal. I am able to classify almost all our treks into one of these three categories. But not Phulara Ridge," she writes.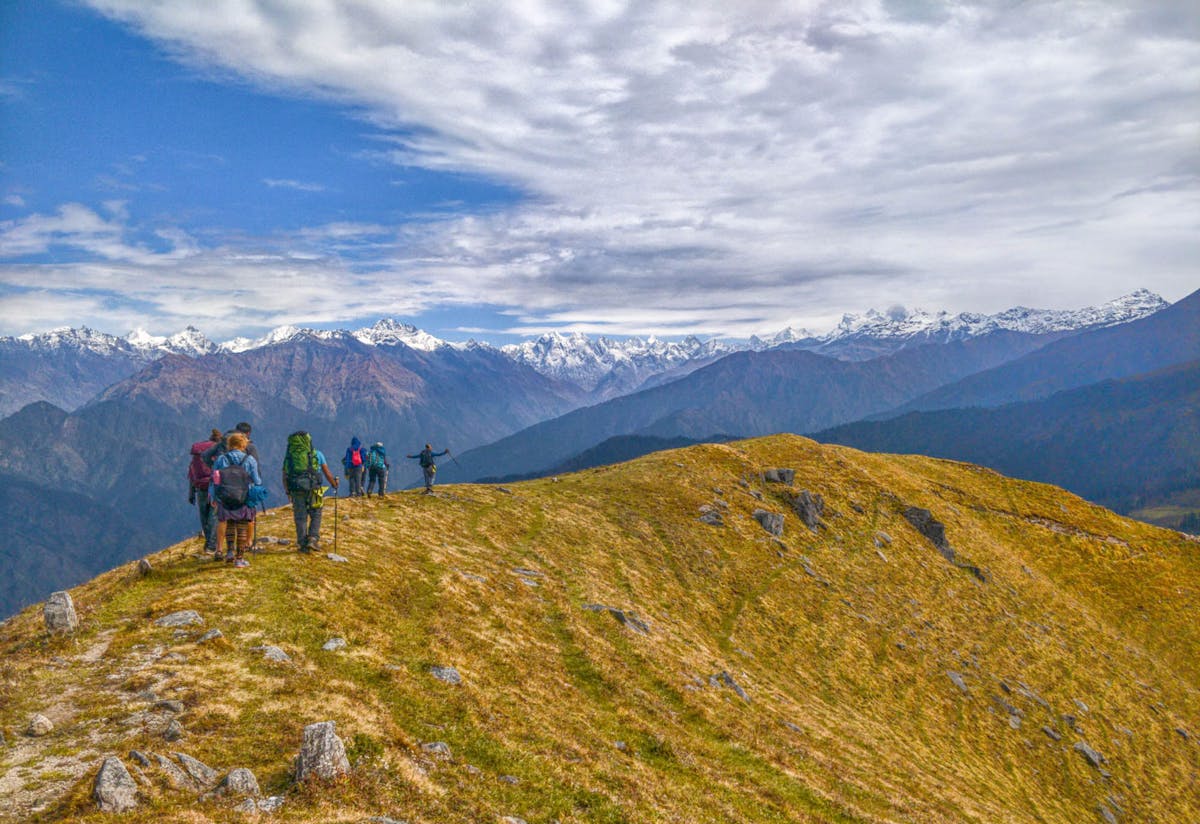 The Phulara ridge walk with terrific mountain views. Picture by Oishy Halder
This is a podcast we put out last year, but is still so relevant today! Vishnu Benne, the head of our Trek Experience Team, who hosts the podcast, speaks to Arjun about the Brahmatal and Dayara Bugyal treks. The podcast paints a picture of the winter settings of both these treks for you. And you'll also find a lovely comparison of the two treks in winter here. It will surely help you make a decision for your winter trek.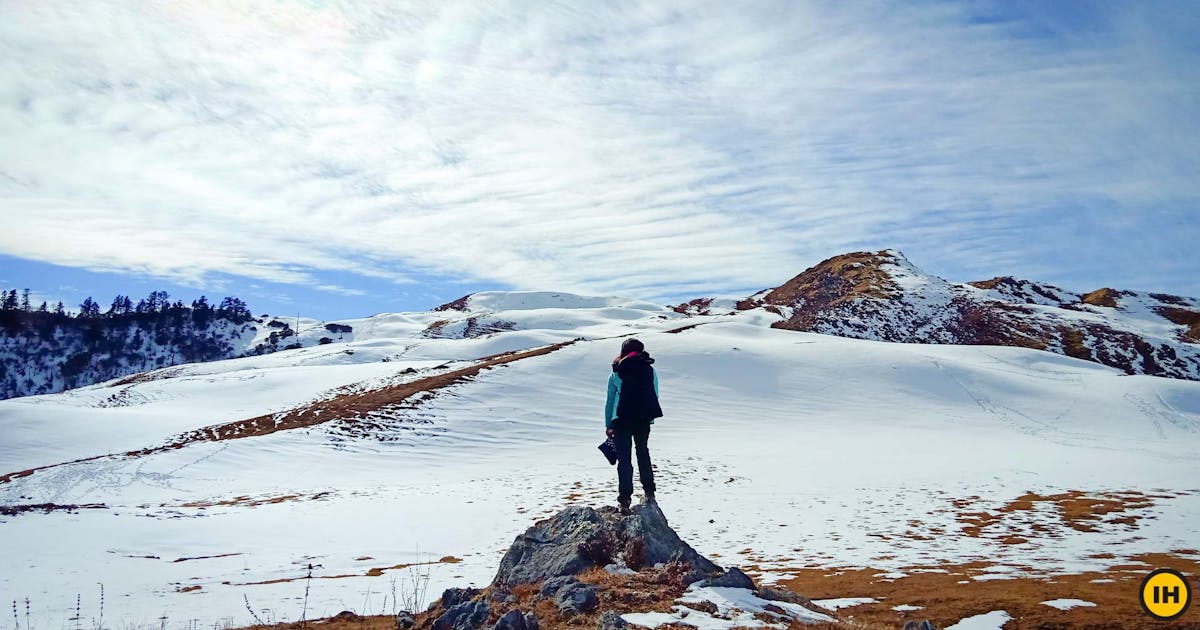 The Dayara Bugyal trek in winter. Picture by Akshay Aralikatti
6. 11 Reasons Why Sandakphu Is One Of The Most Underrated Treks
This is a rare post written by one of our old Trek Leaders. It takes you through the Sandakphu trek, highlight by highlight, many of which trekkers fail to notice. It shows us that Sandakphu is more than just the views of the four tallest mountains in the world and the experience of shuttling between India and Nepal. If you have this trek on your bucket list, it's a must-read.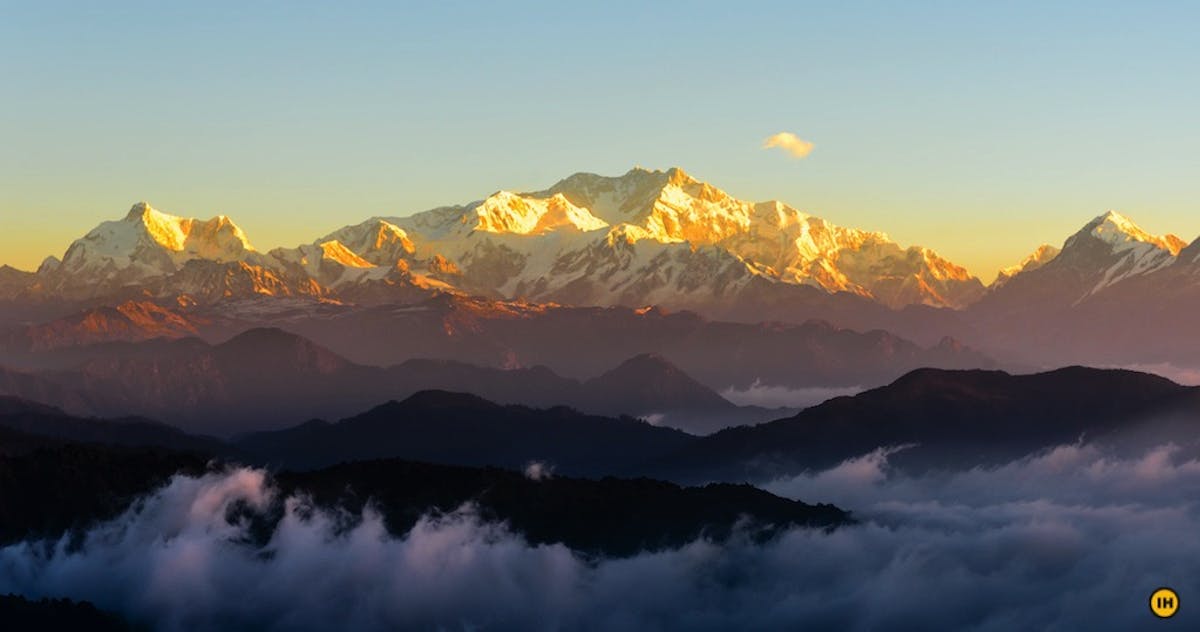 A sunrise on the Sleeping Buddha on the Sandakphu trek. Picture by Dhiraj Kamble
It's rare to find alternate treks to something as legendary as Annapurna Base Camp. And yet, here's the Khopra Ridge trek, matching up on so many levels. "I am somewhat mystified by the Khopra Ridge trek being so untrodden even in Nepal trekking circles. Especially considering it is right in the heart of the Annapurna Sanctuary," writes Arjun. If you plan to trek in Nepal for the experience of the big mountains, read this article.
A sunrise standing on Khopra Ridge. Picture by Aditya Raghavan
8. 12 Surprising Twists On The Rupin Pass Trek
I've heard so many trekkers say "There's a surprise at every turn on the Rupin Pass trek." This article right here is the origin of that line. It's a classic article that was written many many years ago, and yet remains evergreen. In this post, Arjun dives into the Rupin Pass trail and takes you along, through the villages of Jiskun and Jhaka, along the Rupin river and across the Rupin Waterfall and the Rupin Pass to Sangla. It's a thrilling read you must not miss.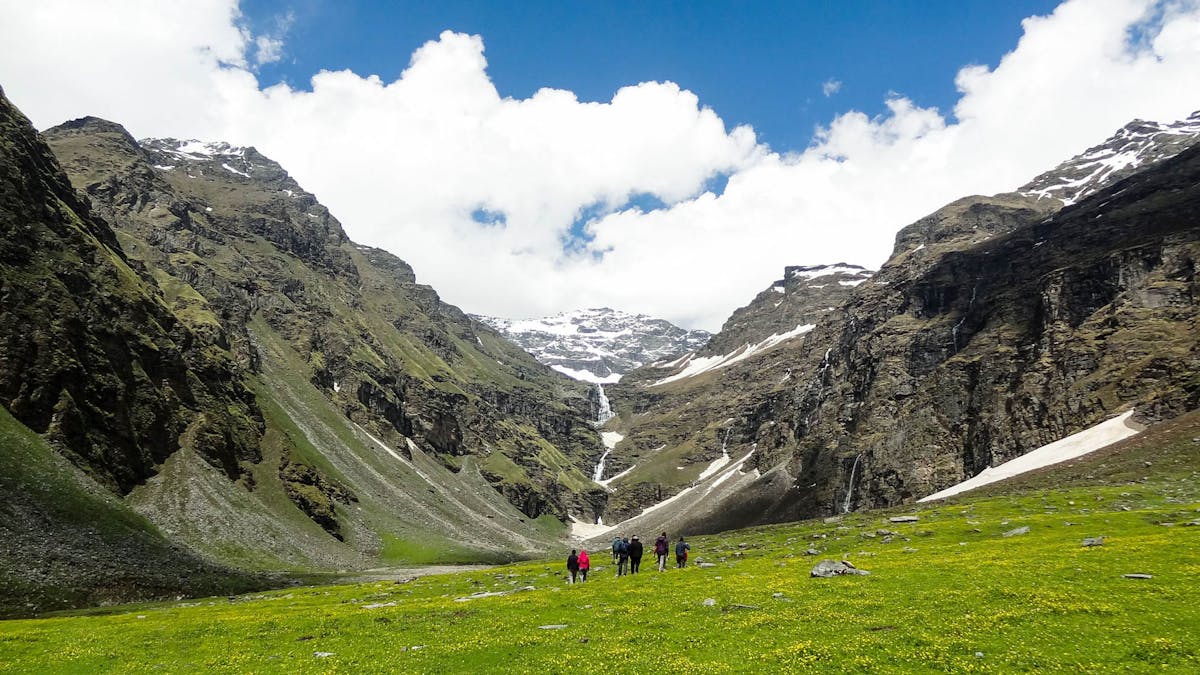 Approaching the lower waterfall campsite on the Rupin Pass trek. Picture by Antara Naik
When the Roopkund trek was closed, we were hurt. Not because we couldn't run the trek any more, but for a more emotional reason — it was the first ever Indiahikes trek, our flagship trek. Even though the wound remained, we found a beautiful alternative in Buran Ghati — a trek that has stolen all our hearts. Here's a post where Arjun dissects the two treks and tells you how Buran Ghati matches up to Roopkund.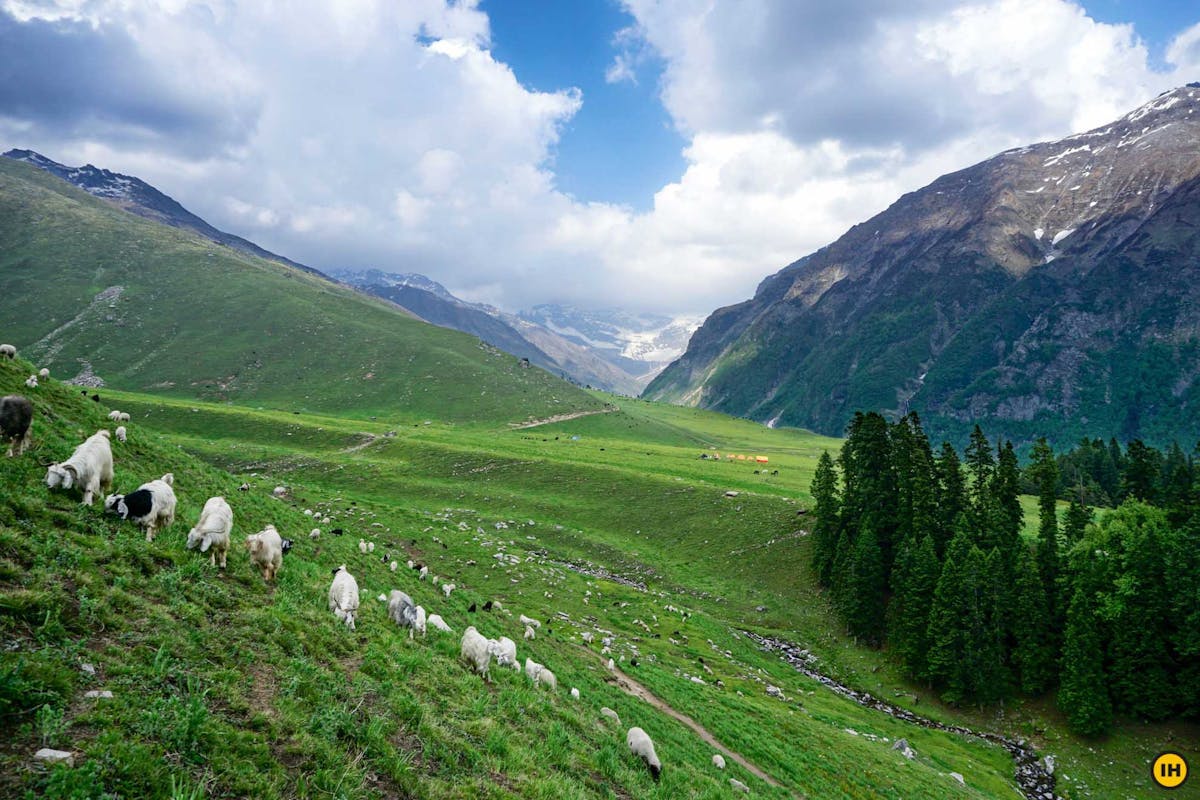 The Dayara campsite on the Buran Ghati trek. Picture by Sandhya UC
10. 50 Birds Spotted On The Deoriatal Trek (With Pictures Of Every Bird)
When photographers go on treks, it's a wonder if they spot 5-10 birds and get great pictures of them. But here's someone who went to Deoriatal-Chandrashila and spotted over 100 species and got stunning pictures of more than half of them! The sheer number of birds and the pictures are mind-blowing! They have all been taken by Ajit Hota.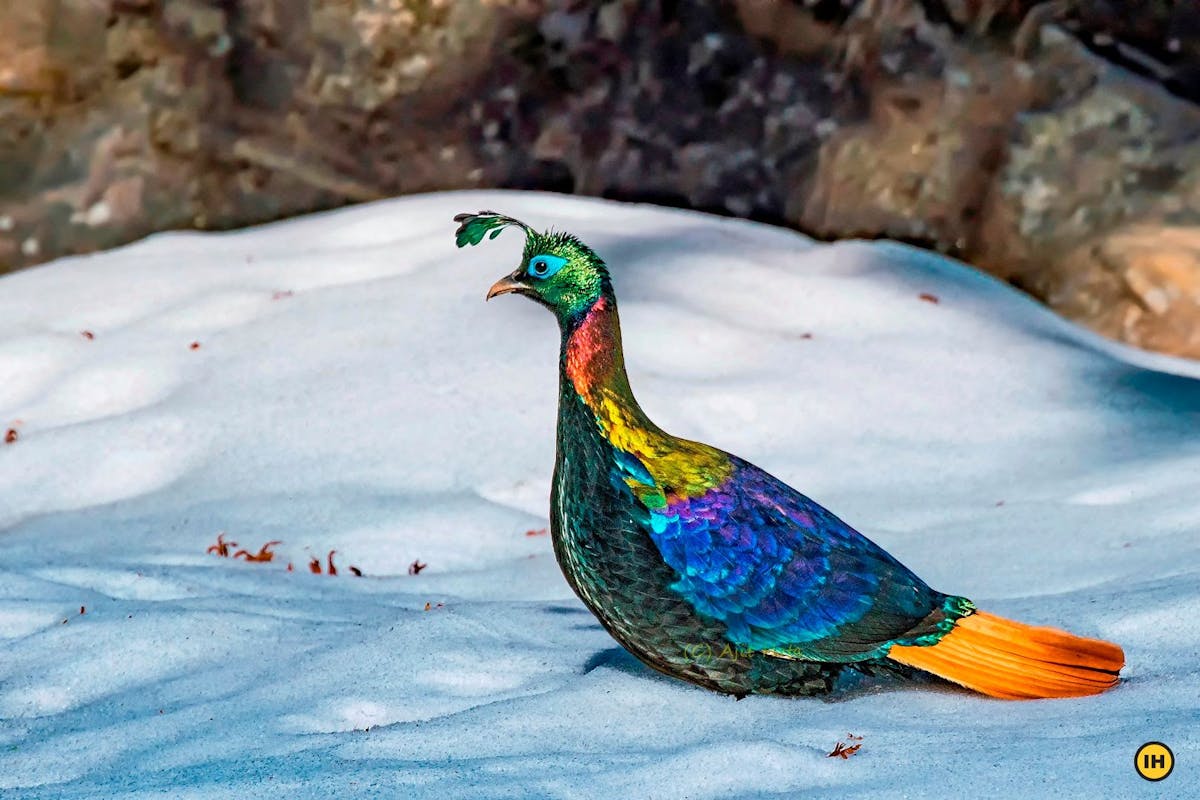 The Male Himalayan Monal spotted on the Deoriatal trek. Picture by Ajit Hota
These two sister treks are often spoken about in the same breath. But which one is a better option? In this post, Arjun breaks down both the treks, in terms of altitude, terrain, difficulty, risks, and scenery and chooses a winner. It's a captivating read that gives you a good idea of the possibilities on both the treks. Definitely a must-read if you're an experienced trekker.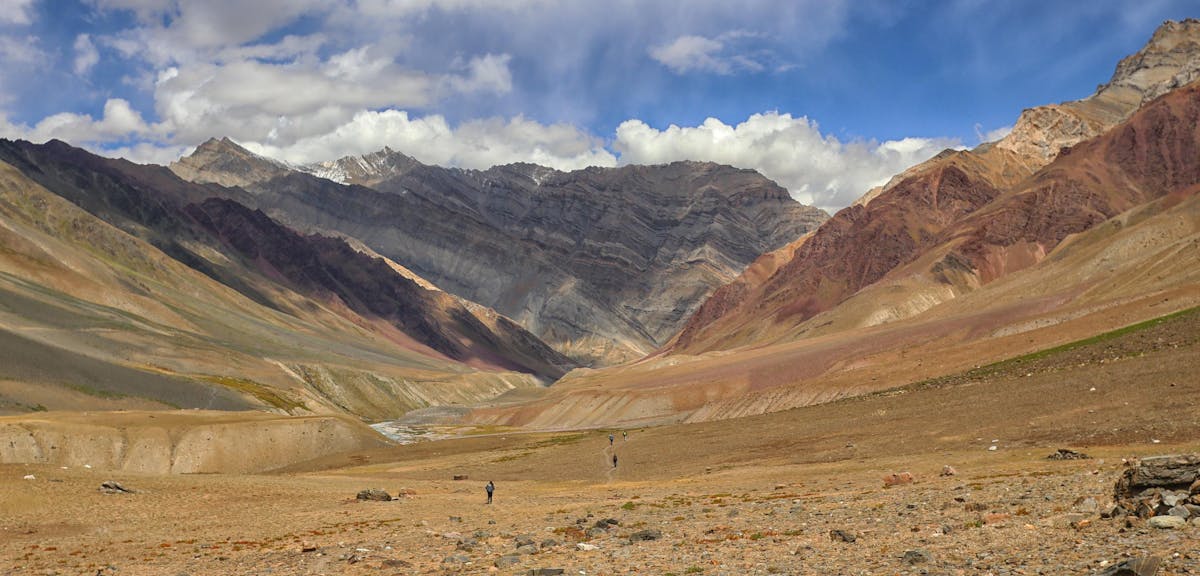 Entering Spiti after crossing the Pin Bhaba Pass. Picture by Satyen Dasgupta
Sandhya has a knack of writing articles that are beautifully factual and yet touch your heart. Here's one such post where she dives into the similarities and differences of two of the most picturesque treks in our country. "If you take the road from Srinagar to Sonamarg, to your left lies the Kashmir Great Lakes trek and to your right lies Tarsar Marsar. Even from the road, the scenery to your left is very different from the scenery on your right," she writes. Definitely a must-read for anyone who plans to trek in Kashmir.
A view of the Marsar Lake on the Tarsar Marsar Kashmir trek.
So those are 12 of our best articles on trekking trails in our country.
If you'd like to know when such articles are released, just follow us on our Instagram page. We're always sharing our latest content there.
Also, if you have any thoughts on any treks, whether Himalayan or other treks, if you know of any unknown facets of them, please comment below. We'll get in touch with you. We'd love to feature similar articles written by trekkers as well. 🙂
Sign up for our much loved Weekly Mailer
We have terrific trekking tips, trek updates and trek talks to look forward to