Finding inner peace in the Himalayas
Share this story
With three high-altitude treks under his belt, Amit Singh Yadav has found out what he likes about the Himalayas best. Here, he writes down the several ways in which mountains help one attain inner peace.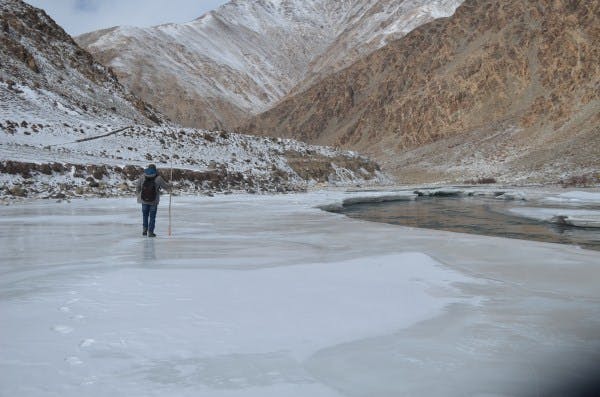 Here's why I like trekking in the Himalayas 
No, I won't state in five or ten reasons about why I like trekking. I'm not one for listicles. So, let's do some old school reasoning.
Apart from the most spoken-about reasons to trek, such as breaking away from the shackles of daily drudgery, finding peace in the mountains, enjoying with family and friends, experiencing something different and connecting with nature, there is another aspect that draws people, such as me, to the mountains. We trek to discover ourselves and become better people.
Let me elucidate.
Most of us live in cities that are replete with competition – everywhere you go, there's at least one person trying to get better than you, making you fight harder. But whom can you compete with in the mountains? Fellow trekkers, who are busy admiring nature, introspecting and testing themselves? Even if you compete with them, you'll soon realise that you're losing out your own trekking experience. The only other contender could be the Himalayas. Haha! One would be a fool to compete with the Himalayas. You are trekking not because you wanted to, but because the Himalayas let you. A slight change in her mood could get you entangled in an avalanche, a landslide, a storm, a flood or god knows what. You are but a dot in the face of the vast Himalayas.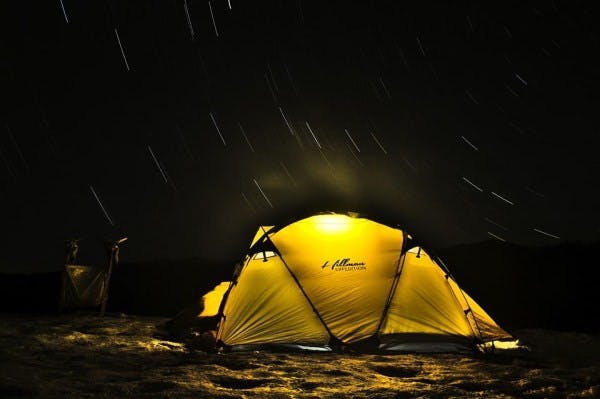 So with no competition, you have ample time to soak in the beauty of nature. Besides, with no electric, mobile or internet connections, you can focus on the most important aspects of life. I believe that trekking eliminates all the white noise by ridding us of superficial worries. It is like a mirror being wiped clean to reveal our real selves.
Trekking also brings to mind a quote I read a while ago. "Mountains have a way of dealing with overconfidence." That can't be truer! Long hours of walking in the sun without a sight of the next campsite, sudden change in weather, strong winds hurling your tent at night,  or hours to the summit and down without water, can break you down both physically and mentally. It can really put you in your place.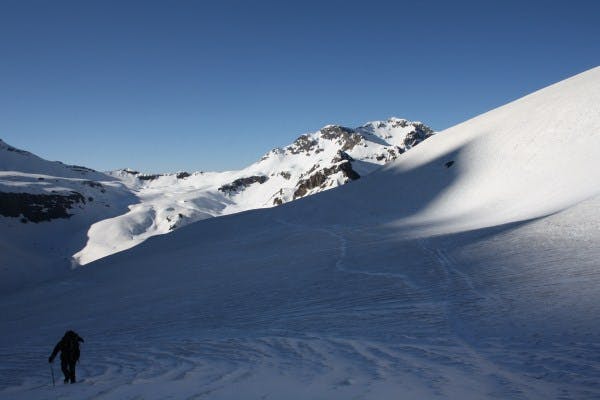 However, mountains, in their fairness, do justice by treating all humans equally. It doesn't matter whether you're a small guy or a well-built person. Do you have enough strength to carry your weight? Are your lungs strong enough to supply oxygen to your entire body? Despite all humans being different, the mountains have the ability to somehow unify them. This, I believe, helps you improve yourself. It helps quell your ego. As in the words of Edmund Hillary, "It's not the mountains we conquer but ourselves." Each time you go to the mountains, you will return, if not a better human, then, at least, a more informed one.
Finally, I think the most unique part of trekking is that nothing is under your control. We humans tend to try and control everything around us. But sometimes, it makes sense to simply accept things the way they are, or perhaps adapt to changes as they come. You may have to drop the idea of trekking to the summit due to heavy snow, even though you're just a few hundred feet away from it. You might not be able to see peaks from base camp due to bad weather. Sometimes, you may have to drop your whole plan because nature decided otherwise. Acute Mountain Sickness is another teacher that tells you blatantly that you cannot gain more than a certain amount of altitude in a single day because your body needs to acclimatize.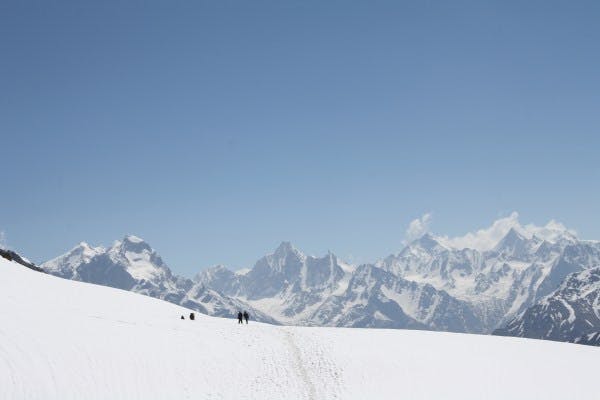 I believe I've grown more patient, become more understanding and accepting after my experience. Trekking is like meditation to me. It's what dance is to a dancer, music is to singer or spirituality is to a saint. It's a pathway to connect me to the almighty. Once you start the trek, you are lost in it so deep that you disconnect with the worldly affairs and in turn, meet your better self.
"Travel isn't always pretty. It isn't always comfortable. Sometimes it hurts; it even breaks your heart. But that's okay. The journey changes you – it should change you. It leaves marks on your memory, on your consciousness, on your heart, and on your body. You take something with you… Hopefully, you leave something good behind" –Anthony Bourdain
To read more of Amit's writing, click here.
Sign up for our much loved Weekly Mailer
We have terrific trekking tips, trek updates and trek talks to look forward to