Get Featured in the Mountain Lovers Gold Calendar of 2023!
Share this story
Get Featured in the Mountain Lovers Gold Calendar of 2023!
Category
Our Indiahikes Office is buzzing with activity. Once again we are putting together our much loved Mountain Lovers Gold Calendar! 
What's exciting is that this time we're not just releasing a grand wall calendar, but also a great desk calendar. (It's something trekkers have been requesting for years, and we finally have it.)
Today, we're inviting you to share your best photographs for the calendar.
It's a big honour for photographers to be featured in our calendar. Because this is not an ordinary calendar. This calendar has been coveted ever since its first edition in 2016. It disappears from our store within weeks after an announcement goes out. And it's a limited edition calendar. We print just 1500 copies every year, and no more.
It is bought by admirers across the globe. Last year, we even shipped calendars to Australia, Canada, Spain, Dubai, Dhaka, Lithuania and New Zealand! It's truly a collector's item. Which is why we refer to it as the gold calendar.
This time we are releasing not just a grand wall calendar, but also a great desk calendar. 
The wall calendar would be big enough to bring your wall to life. It's going to celebrate every trek photograph like it deserves to be celebrated. 
The desk calendar, on the other hand, will be designed to perfectly fit your workspace area. It will showcase photographs that share insights from our Himalayan treks.
Before you start sharing your photos, here are certain technical requirements we would like you to keep in mind. 
What kind of pictures are we looking for?
We are looking for pictures from our trekking trails, specifically taken on Indiahikes treks. Something that will make you stop and go wow.
They must make trekkers eager to see what's on the next page, but also not want to let go of the current picture.
Here are few terrific samples from our previous calendars: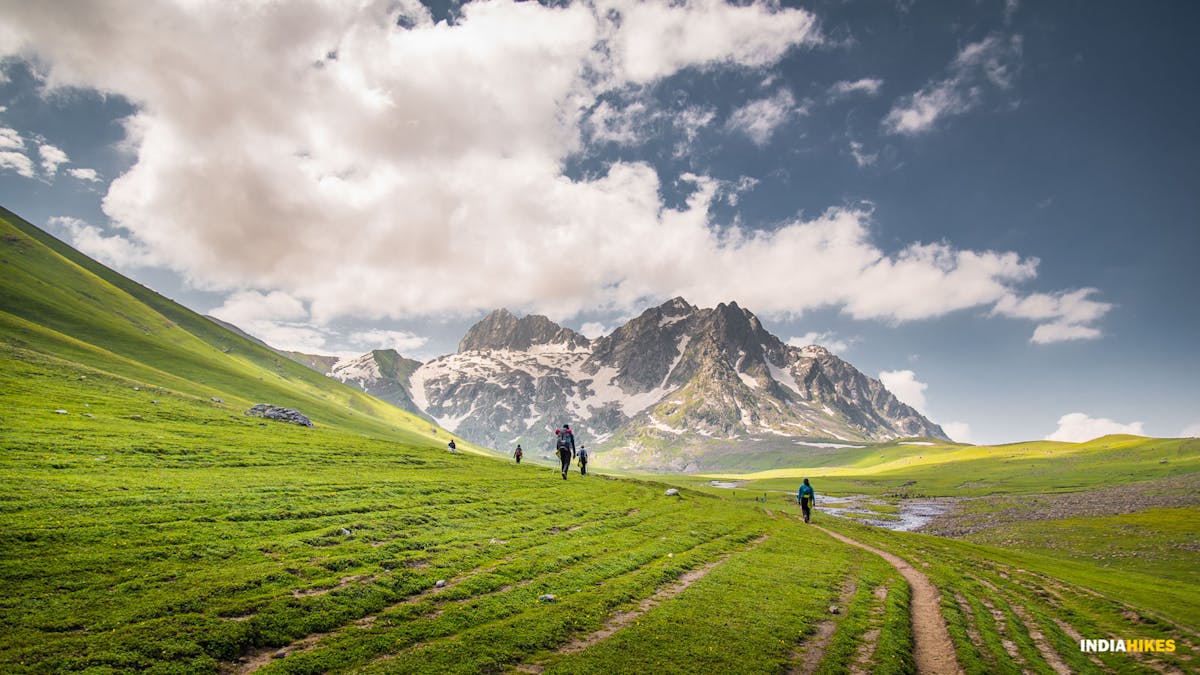 This photograph was taken on the Kashmir Great Lakes trek. Notice how this photograph captures the expanse of the landscape. Photo by Rajshree Sarda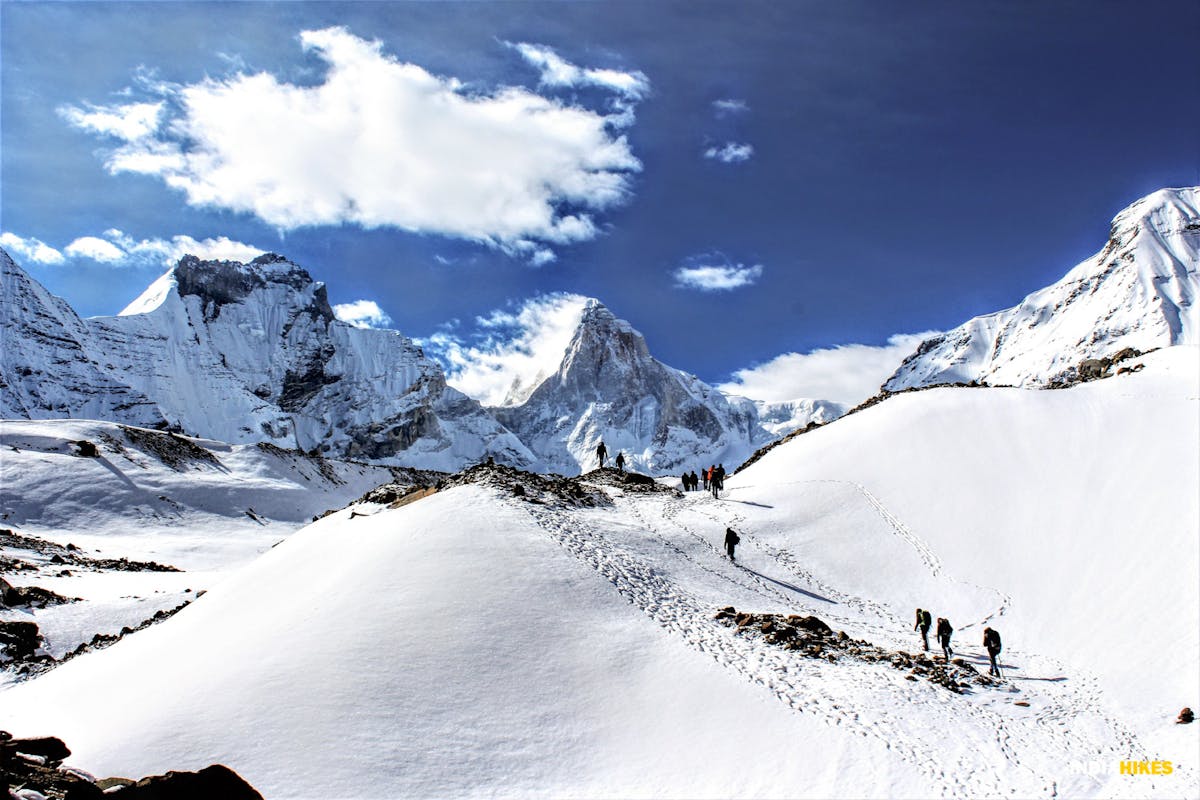 This is from the Kedartal trek. Taken in the summer season. Observe how the presence of trekkers offers an insight into the scale of the landscape. Photo by Aarnav Subbaramu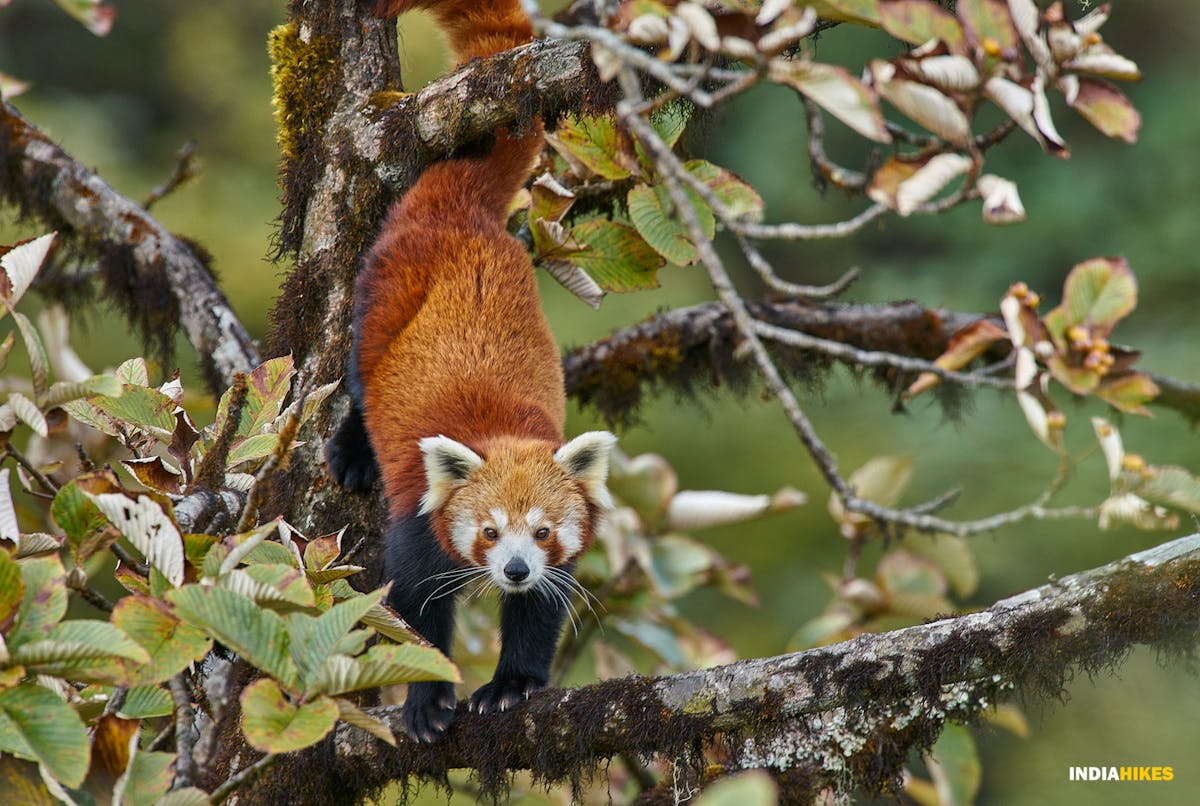 Spotting a Red Panda is rare. But this one was clicked on our Sandakphu-Phalut trek. Photo by Ajit Hota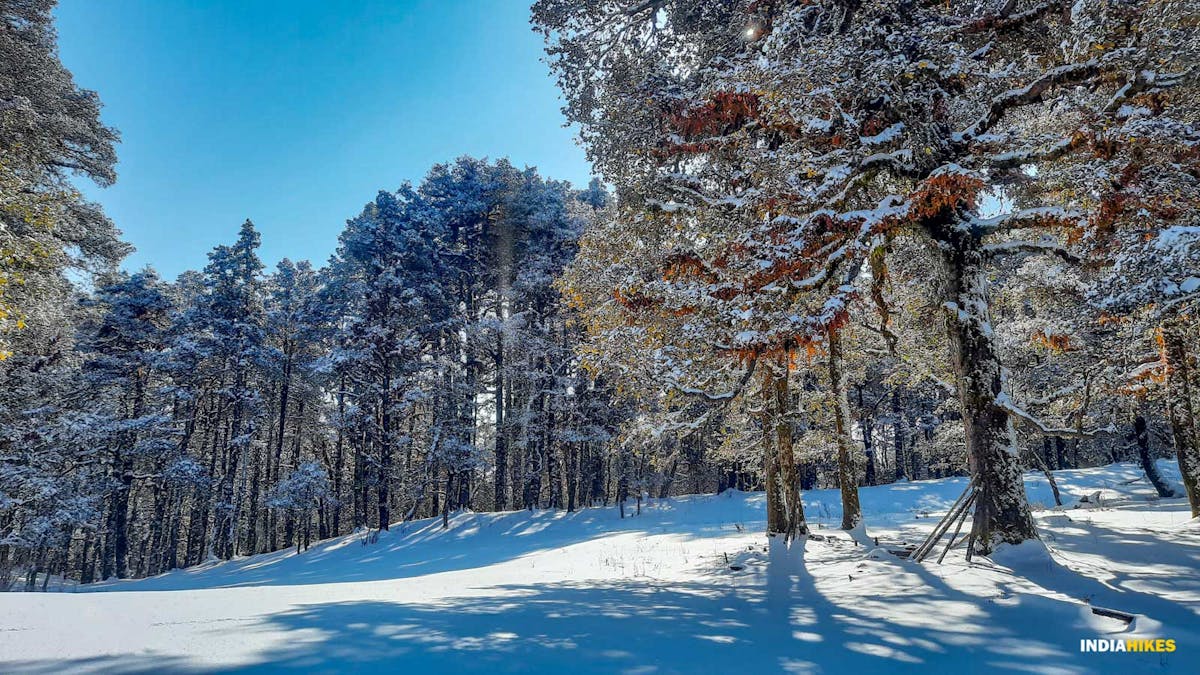 This is the winter setting on the Ali Bedni Bugyal trek. The forest - filled with oak and rhododendron trees - has a Christmas-y feel with the winter snow. Photo by Ravi Ranjan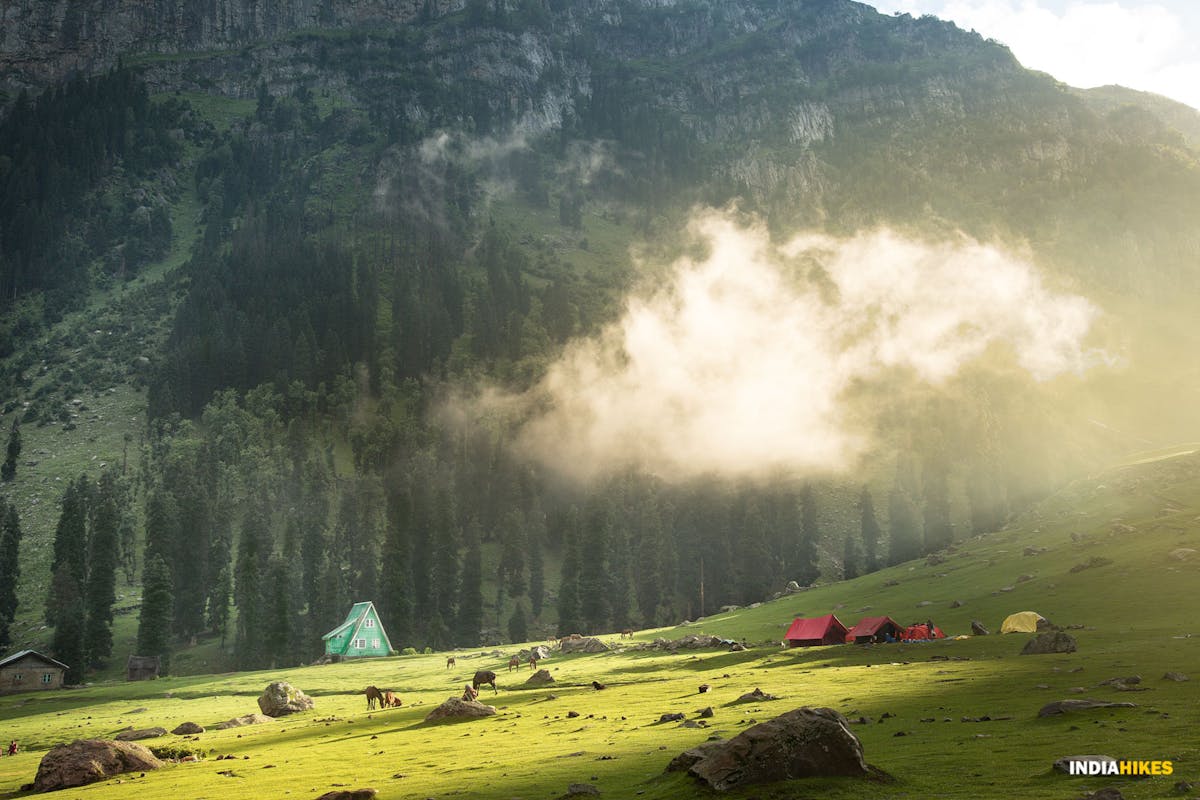 This is one of our favourite photos. It perfectly captures the landscape, the lighting, the softness of the cloud. It was taken at the Lidderwat campsite of the Tarsar Marsar trek. Photo by Shreenath
Here are the technical requirements:
1. The photos must be of landscape orientation. No portrait mode.
2. They have to be high resolution pictures, of at least 2400 pixels width. (The larger, the better)
3. The size of the photos must be at least 2 mb. (Again, the larger the better)
4. They must be shot on one of our Indiahikes treks.
5. They must not have watermarks on it. We will not be using any pictures with watermarks.
6. Photos must not be over-edited. Basic edits are fine.
Tip 1: Choose vibrant, bright and colourful pictures. They look terrific in calendars. Avoid Milky Way shots or night sky shots. They don't look grand when printed.
Tip 2: Photos with trekkers in them are good, but they must be in the distance. They must not overshadow the landscape.
How to Send In Your Entries
Please follow these simple steps to send in your entries:
Go through your photo collection and select 10 best photos that fit the criteria. 
Rename the photos with the 'Name of trek_month_Your Full Name'. Example - Brahmatal_April_Latika Payak
Mail these photos to gallery@indiahikes.com. Use subject line: Entries for Indiahikes Mountain Lovers Gold Calendar of 2023
What about picture credit and copyright?
Copyright for all images submitted as a participant remains with the respective photographers. However, each photographer grants a worldwide, irrevocable, perpetual license to Indiahikes to feature any or all of the submitted images in any of their publications, their websites and/or in any promotional material connected to this competition (with due credit).
Every page on the calendar will have the name of the photographer. It's a big matter of pride for photographers to see their names there.
In addition, I'll personally send you a complimentary calendar if your photograph is selected.
What's the deadline?
You have time till Monday, September 5th, to send in the pictures. We will not be accepting any entries after that.
Looking forward to seeing your photograph!
Sign up for our much loved Weekly Mailer
We have terrific trekking tips, trek updates and trek talks to look forward to