Change your mindset, manage your waste: Local Hero Jeevan Shows How
Share this story
Our local hero this week is Jeevan Rai from Jaubhari, the base camp of the Sandakphu trek. An educator, influencer, activist – Jeevan Rai is a Green Trails torchbearer in the Jaubhari community.
When we spoke to him, we were fascinated by his story — his childhood, his inspiration and his work. His is a story that goes on to show us, that despite having had an ordinary, in fact, difficult upbringing, one can go on to bring about a revolution through small steps.
Here's his story.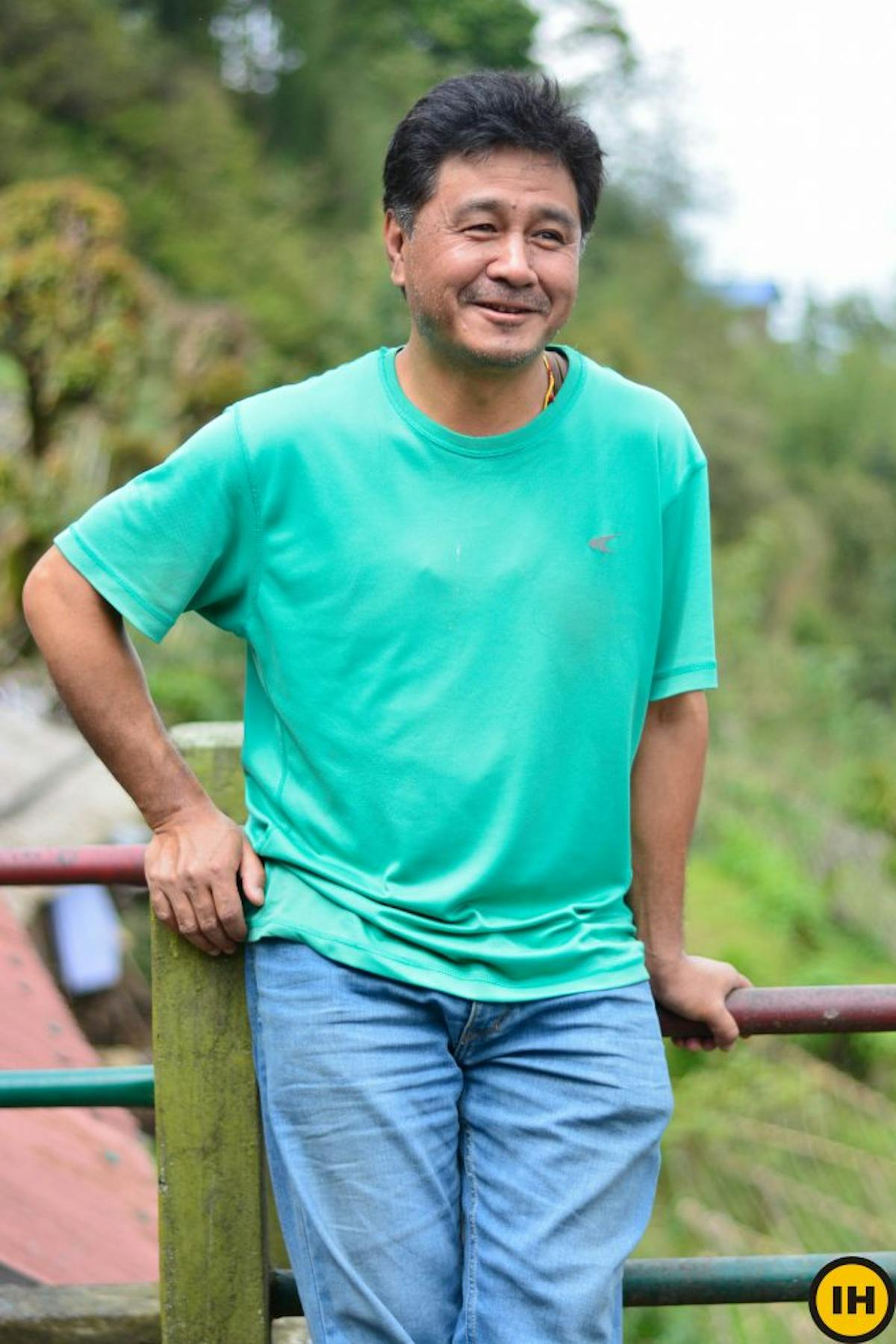 Jeevan Rai, local hero of the week.
Jeevan's story before joining Green Trails
Jeevan has had a tough life. His father was a soldier during the British Raj. He was part of the fearless Gurkha battalion fighting in the Second World War. Even though he wasn't formally educated, he knew the importance of education and insisted on educating his children. So Jeevan Rai grew up with a formal education.
After his schooling, he joined the Darjeeling Government college, where he pursued a Bachelors degree in Physics.
Soon after completing his studies he started working. Despite trying out several jobs, nothing fulfilled him.
This was until Jeevan attended the Rio de Janeiro artist convention. The convention held in Darjeeling was themed Act Locally Think Globally. It focused on the importance of localizing production for a healthy economy. Jeevan realised that to sustain economic change, there needs to be an educated local workforce.
Being an educated member of his society, he took up the responsibility to educate those around him to bring about sustainability.
To achieve this he took up teaching in the local school. For the past 20 years, he has been working as a Science teacher in Maneybhanjan school.
But he did not stop there.
Not long after, he started engaging with  World Wildlife Federation and other NGOs that focused on the environmental wellness of his region.
Jeevan roped in the Forest Department and West Bengal Forest Development Corporation to help organise community activities.
He now actively takes part in several plantation drives in the surrounding hills. These hills were once barren, due to numerous landslides. Now, after the afforestation efforts, they are lush and full of vegetation.
Jeevan's journey with Indiahikes and Green Trails
Initiating Green Trails in his village and school
When Indiahikes first started running the Sandakphu trek in 2013, the Green Trails initiative was set up in Jaubhari, a small village that doubled up as the base camp.
It was not surprising that Jeevan was quick to get involved in the projects we organised. He is one of our oldest members and continues to be a torchbearer at the village and at the school level.
Green Trails at the Jaubhari village: Leading by example
For Jeevan Rai, proper waste management is crucial to a healthy environment.
As a well-respected elder figure in the community, people listen to him.
What is noteworthy is how he persuades the locals to do their bit. He succeeds largely by practising what he preaches.
He does not hesitate to get his hands dirty. He collects, segregates and recycles his waste. He teaches the locals about the importance of waste segregation. He puts in a lot of effort to divert as much waste as possible from the landfills.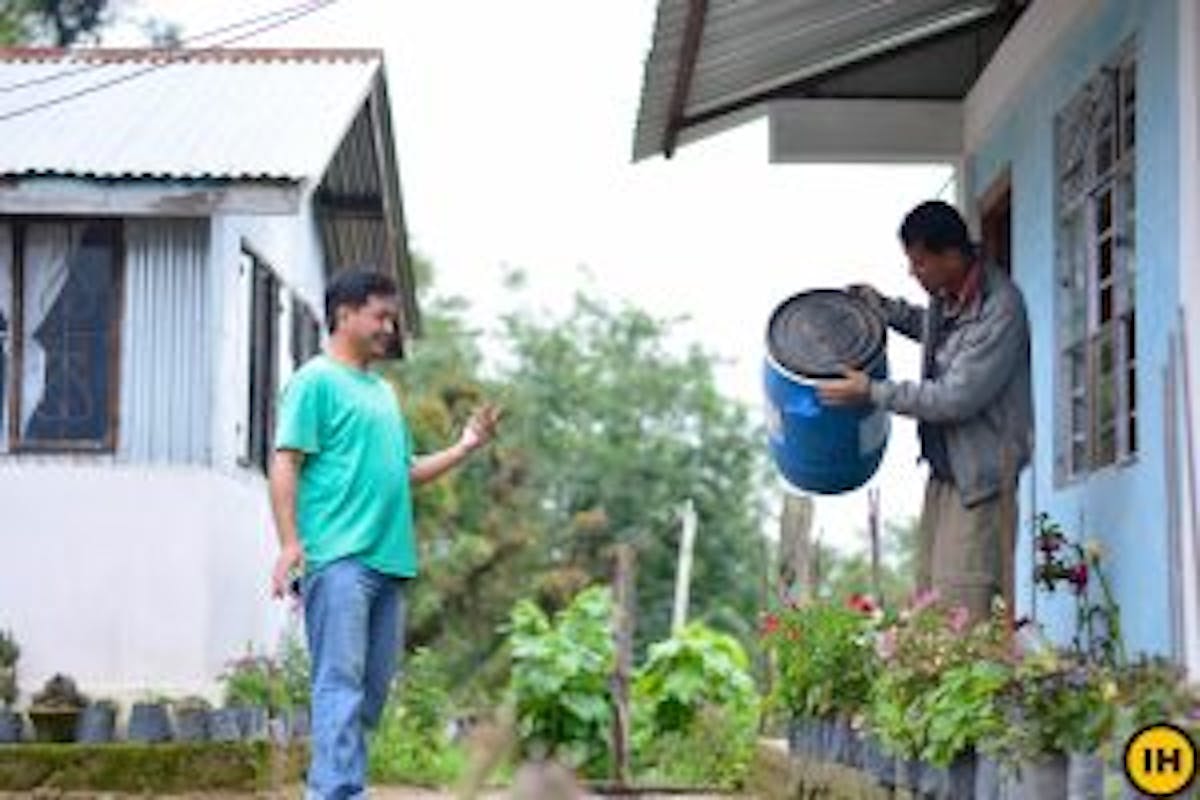 Introducing dustbin for basic segregation.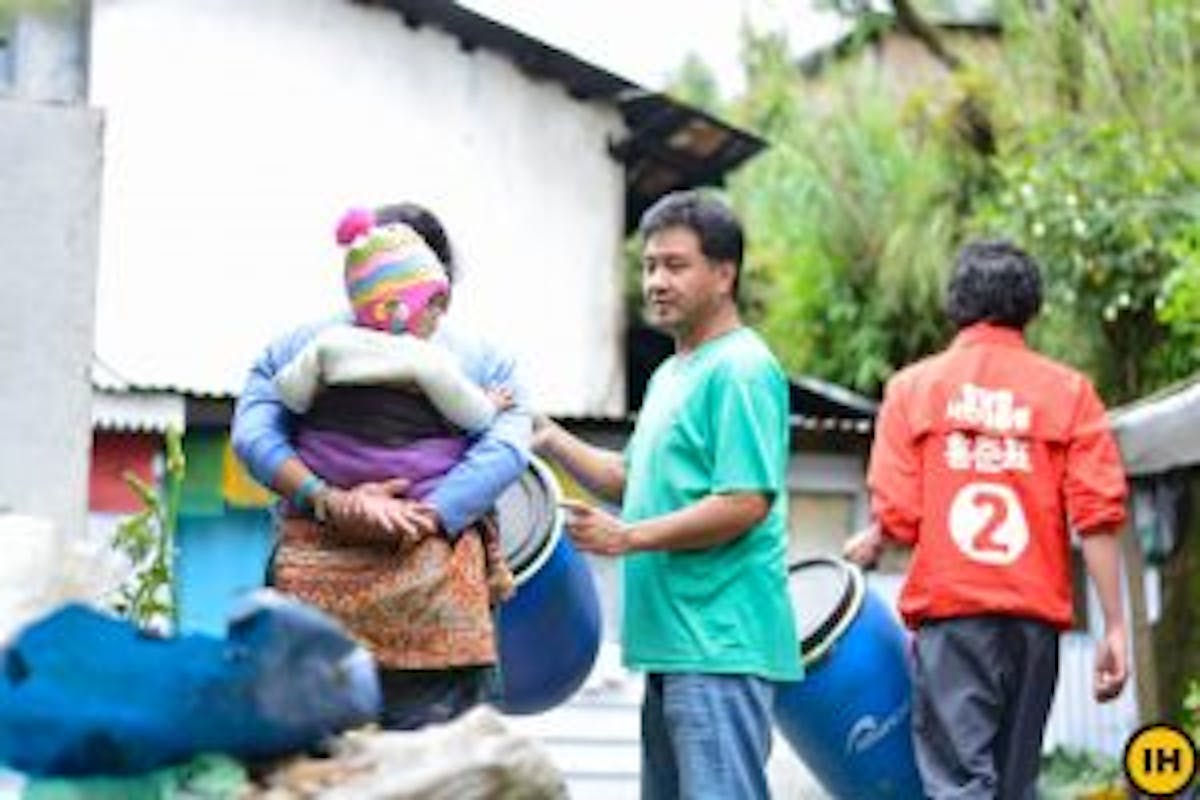 Explaining the importance of waste segregation to a villager.
Last month, he set up a compost pit for wet cardboard and paper waste in his village. All this biodegradable waste was otherwise sent to a landfill.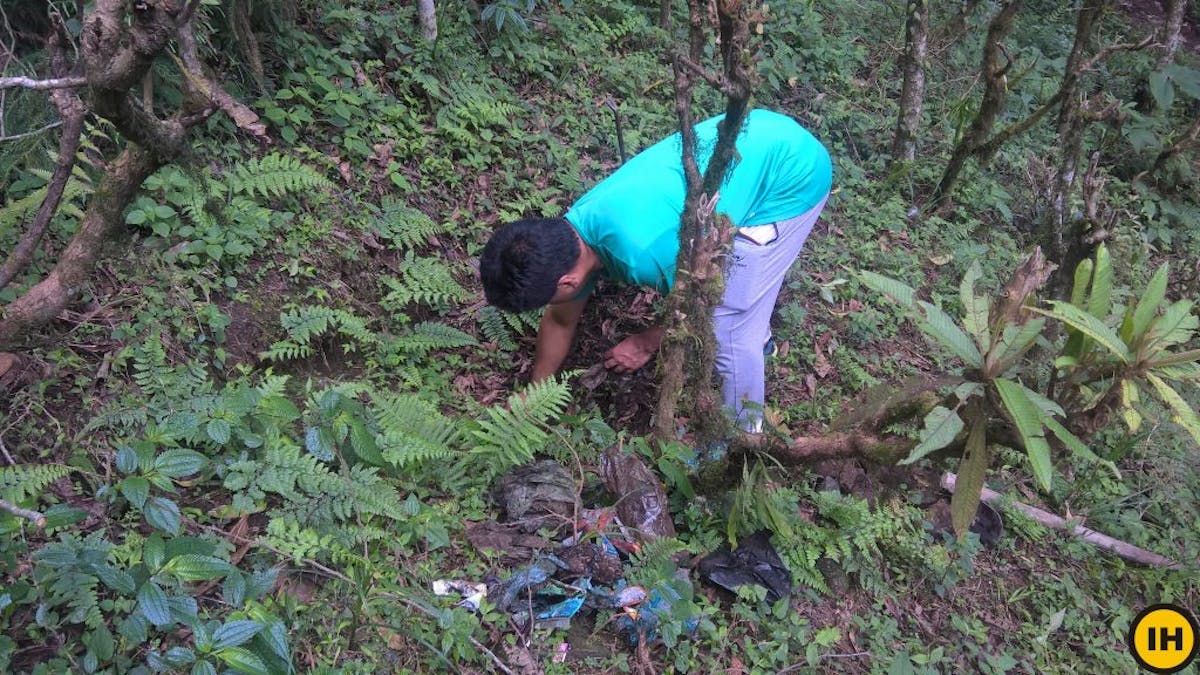 Making a compost pit – for paper and cardboard that cannot be recycled.
Jeevan firmly believes that there is only one way to handle the garbage menace. People should assume the responsibility for their waste instead of relying on an outsider's help.
So he is relentless when it comes to educating the locals. Jeevan also ensures that proper waste management systems are being followed in other households of the village.
Green Trails At School: Finding new alternatives to reuse plastic
Though he is a Science teacher, Jeevan loves to dabble in teachings outside the textbook.
He has an aptitude for effective teaching. He uses interactive sessions to show his students how simple everyday actions can protect the environment in their village.
He successfully introduced upcycling processes to the students in the Maneybhanjan school.
Recently, he organised a waste upcycling craft competition at a school together with our Green Trails team in Maneybhanjan.
This was well received in the school. Now, he has a quite a few eager students working on upcycling projects on a regular basis.
Students also made baskets from plastic wrappers. Check out some of their fantastic work below!
Upcycled plastic baskets, bottle bricks, and recycled paper bag with biscuit and chips wrappers. You'll surely recognise these brand names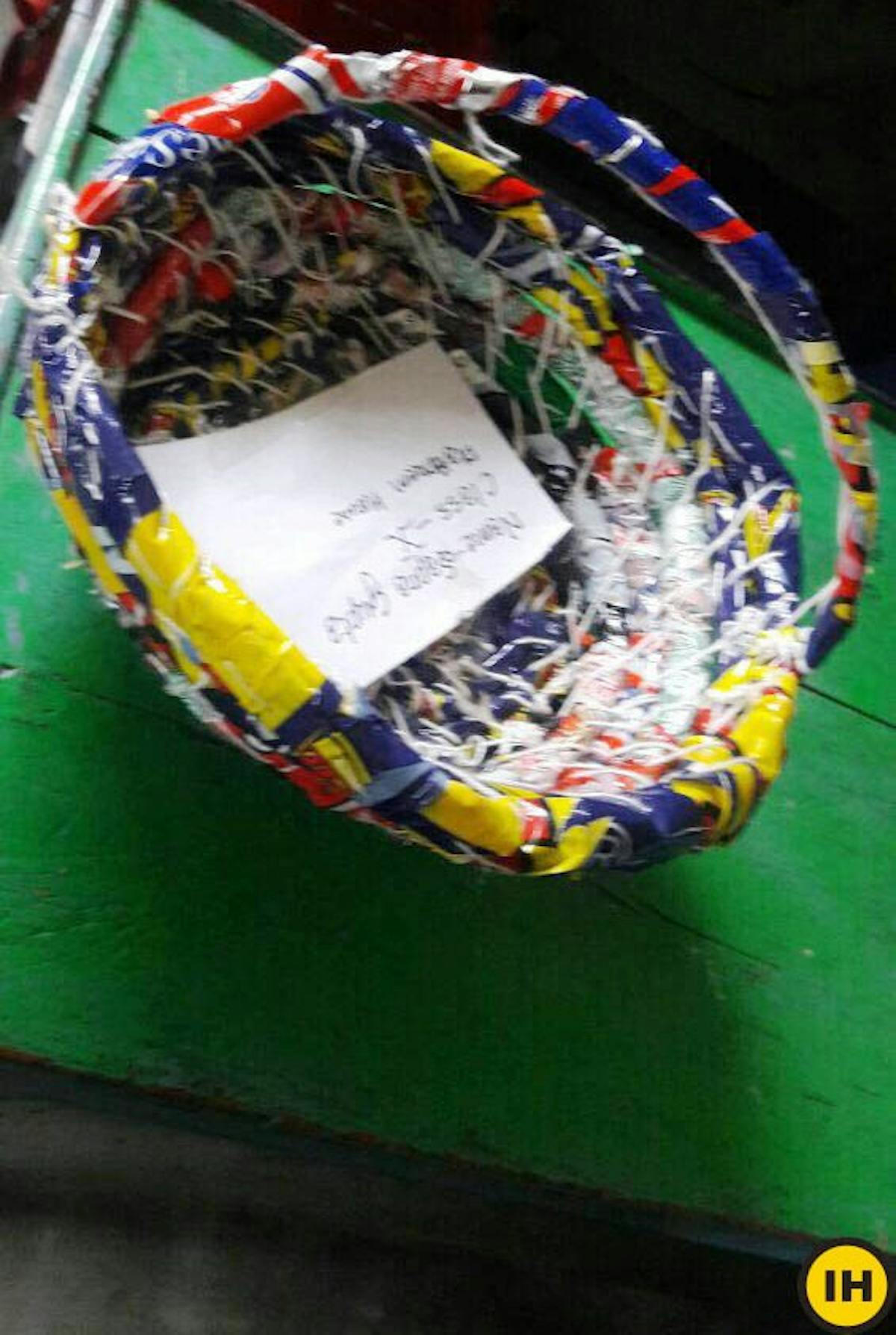 This basket is made from the very popular Marie Light biscuit wrapper.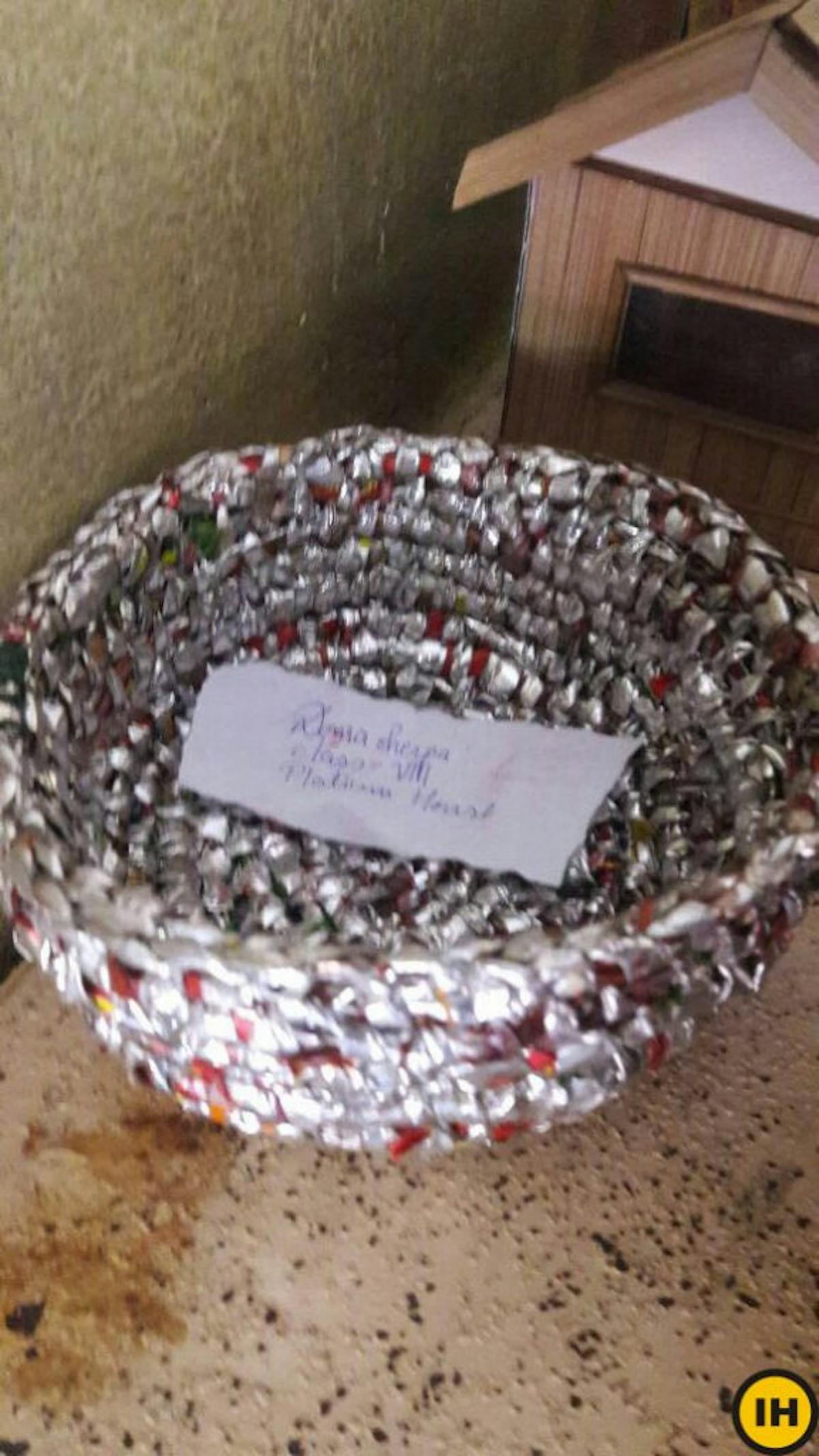 Handmade basket made from a local snack wrapper.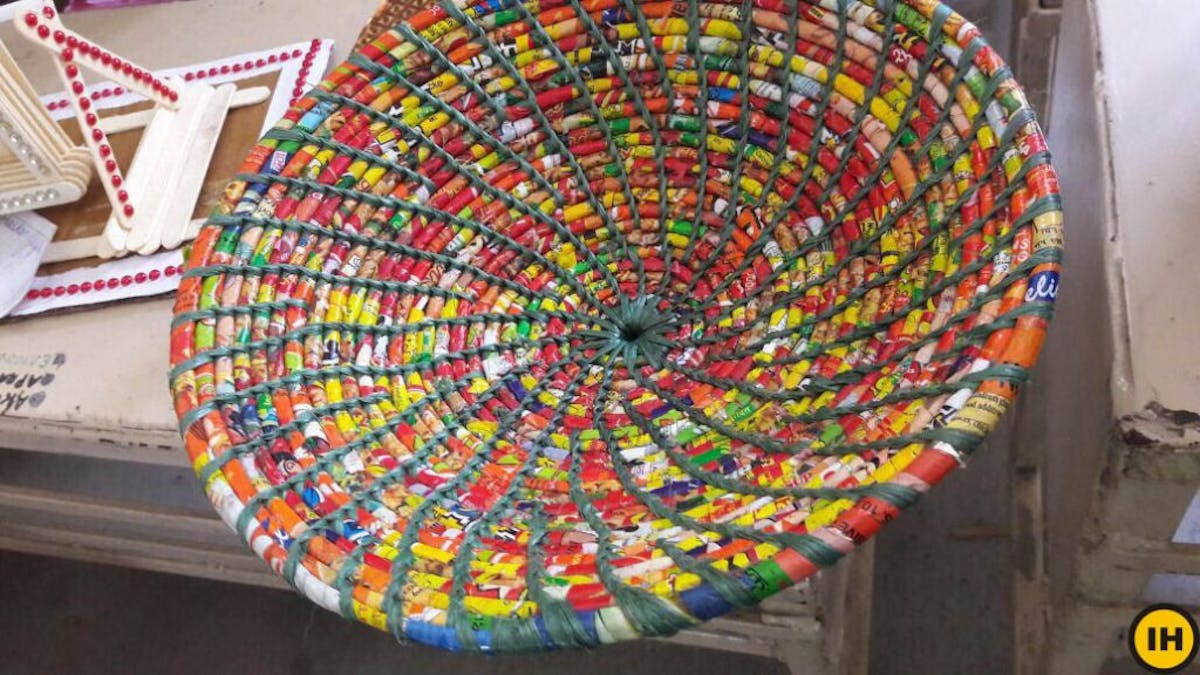 This basket was made with plastic covers like Kurkure, Good Day and chocolate wrappers.
Students also took to the task of making bottle bricks themselves. Almost every student brought at least 2 bottle-bricks to school!
Once the school has a substantial number of bottle bricks, he aims to build furnitures required in the school. In the past, we have used bottle bricks to make bookshelves, steps, and stools. This experience will be useful.
Furthermore, Jeevan along with his students found an innovative way to reuse exam sheets to make paper bags. These are now used as a poly-bag alternative!
Transforming the local mindset is a slow process and requires persistence efforts. He appreciates that Green Trails focuses on getting things done rather than advertising.
Surprisingly, though Jeevan has initiated several new green strategies, he regrets not being able to give more.
The students, staff, and villagers of Jaubhari continue to work under his supervision and share his infectious motivation.
Editor's Note: We need more people like Jeevan Rai
Jeevan Rai is someone who believed in the Green Trails philosophy long before it ever came into existence. He observes, understands and takes action.
It has been an uphill journey for Jeevan Rai. Despite being let down by people and organisations, he still holds the Green Trails philosophy close to heart. He serves as an inspiration to all of us.
He is a living example of how you can think globally and act locally.
Scroll down and send in your wishes for Jeevan Rai in the comments section. We will make sure it reaches him.
What you should do now
1. If you want to serve as a Green Trails Intern: Read this article by our Green Trails Head – Lakshmi.
2. If you want to work with us: Head over to our careers page. We have lots of positions open. We also have lots of applications coming in. So the sooner you apply, the better.
3. If you ended up here by chance and were actually looking for treks to do: Then head over to our upcoming treks page. You'll find all our Himalayan treks there.
4. If you want to see the 13 best treks of India: Then get our guide here.
Sign up for our much loved Weekly Mailer
We have terrific trekking tips, trek updates and trek talks to look forward to