Green Getters on the go at Deoriatal
Share this story
The slopes of Deoriatal-Chandrashila have been buzzing with Green Trails activities over the past month. Trekkers took it up to themselves to clean up large portions of the trail and brought down eight bug sacks of garbage!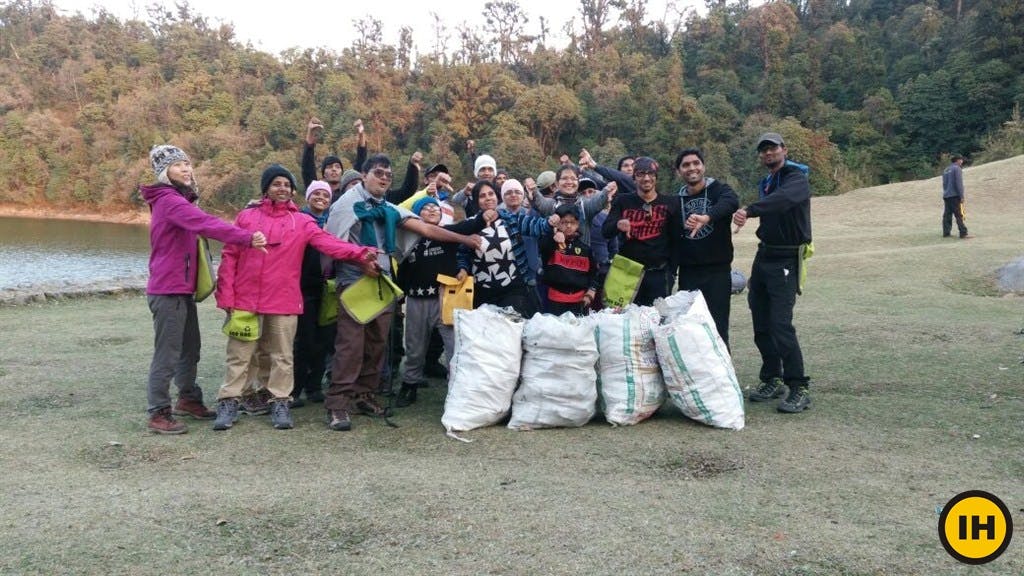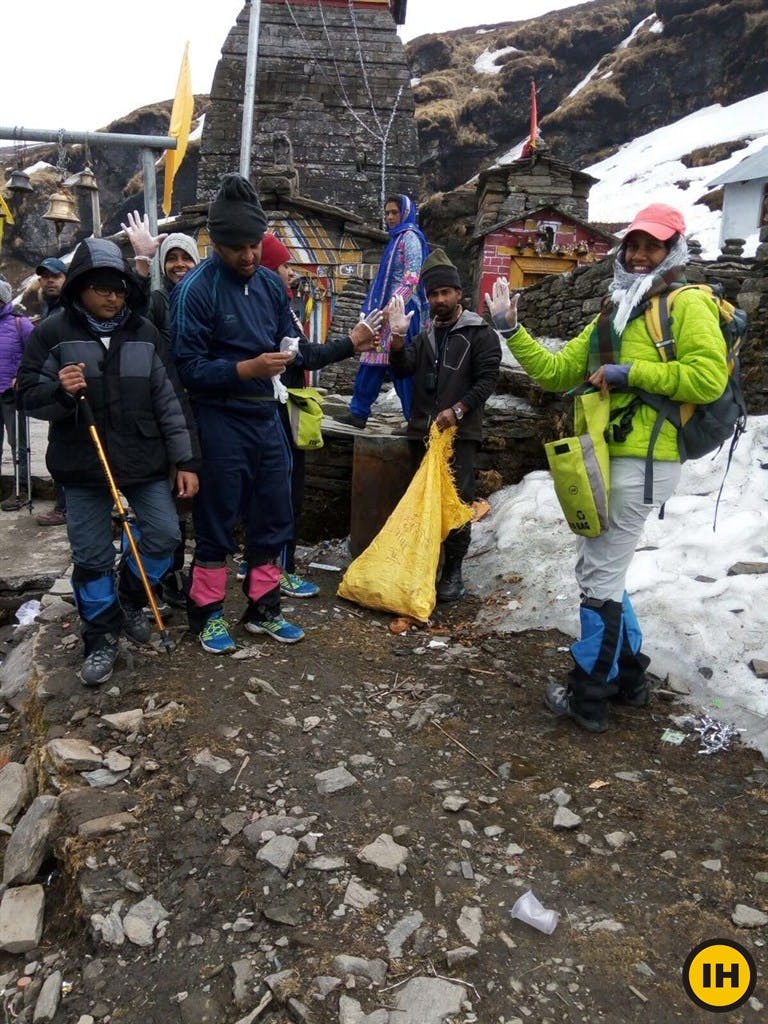 On March 26th, our trekkers participated in an elaborate clean up drive at Tungnath Temple. "This temple is one of the five Panch Kedar temples. Lots of tourists and pilgrims come to the temple and without a second thought, they leave their garbage lying around in the premises of the temple," says Sandeep Varma, the trek leader of the group. What was heartening to see was that trekkers themselves took the initiative of cleaning up! They brought down at least four sacks of garbage back to the base camp.
Later that week, another enthusiastic bunch of trekkers, lead by Vishal and Tanmay, did a thorough clean up drive at the Deoriatal campsite. While the trekkers showed great interest in helping, it was quite tough for them. Deoriatal, being a tourist spot, seemed to have massive garbage accumulation. But by the end of an hour, all the garbage went into big sacks and Deoriatal was pretty as a picture.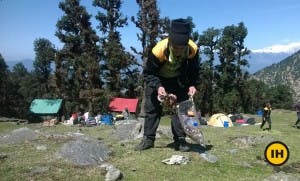 The garbage that was collected mounted up to around 8 garbage sacks. All the garbage was segregated and brought down to Rishikesh for proper disposal.
Izzat, our Green Trails Coordinator, says, "Nothing makes my day the way the sight of garbage does..collected in sacks of course," and we couldn't agree more.
Sign up for our much loved Weekly Mailer
We have terrific trekking tips, trek updates and trek talks to look forward to