Hampta Pass 2012 Photo Contest
Share this story
The Hampta Pass summer 2012 photo contest results are out ! The top three winning photos are below. Post your comments below.First Prize: The first prize goes to Swarna!!!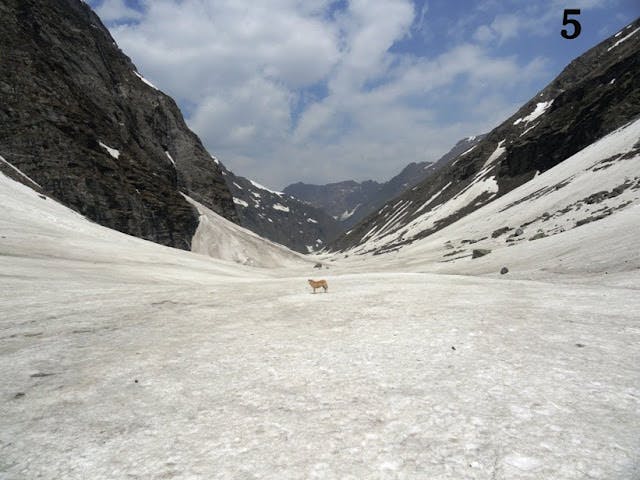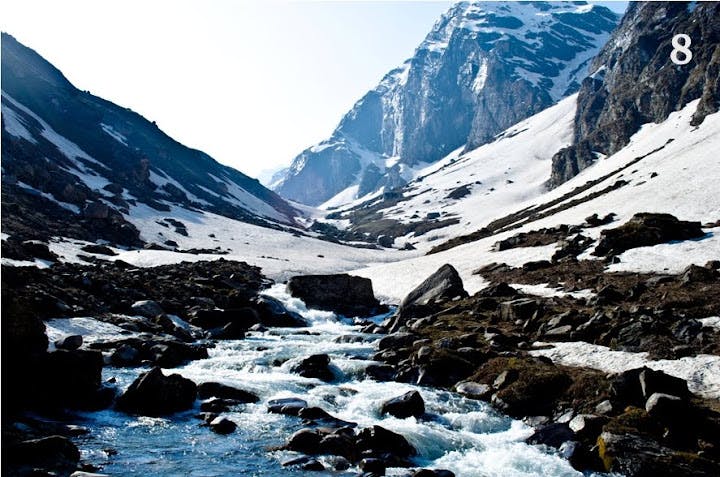 Congratulations to the winners. Your prizes will reach you soon.
A note from Indiahikes:
The winners and the submissions get the following awards from Indiahikes.
The winner of the photo contest gets a Rs 5,000 Trek Voucher from Indiahikes, plus a Trekking pole plus an Indiahikes T-Shirt.The second runner up get Rs 2,500 Trek Voucher from Indiahikes, plus a neck warmer from Decathlon, plus an Indiahikes T-Shirt. The third runner up gets Rs 1,000 Trek Voucher from Indiahikes, plus a neck warmer from Decathlon, plus an Indiahikes T-Shirt.
Hampta Pass Summer 2012 Photo Contest
Here are the shortlisted 12 best photos of the Hampta Pass trek photo contest. Trekkers were asked to submit their best photos from the trek for the contest.
The judges, Saurabh Chatterjee and Neelima Vallangi, will now run through these photos and choose one among them as the winner. Before the judges choose, tell us which of these photos deserve the best photo award (use the comments box below). If your choice matches the judges, you get a special print of the best photo sent to you by post. 
The photographs selected here are in random order. The numbers attributed to the photos are to identify the photographer and does not denote any ranking by Indiahikes. Use the number and the name of the person to make your comments.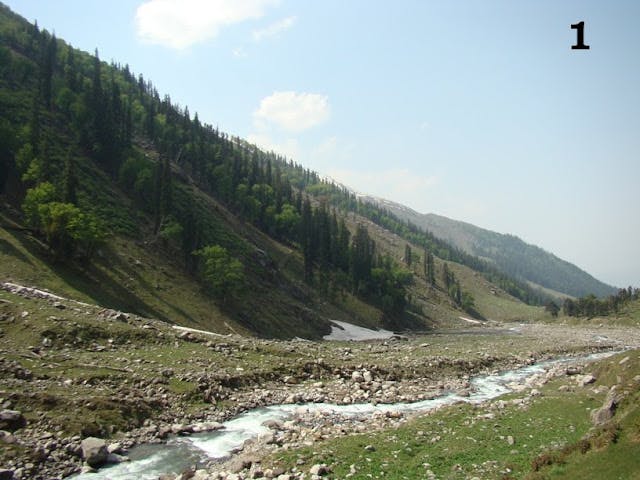 Neeraj's green view from the Chikha campsite.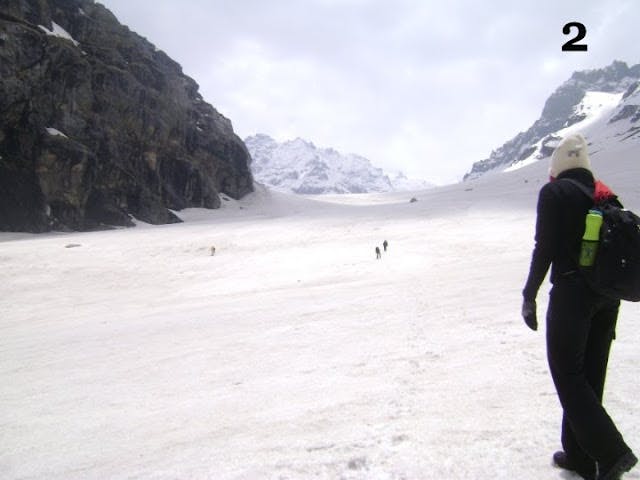 Sujoy Sen clicks the vast white carpet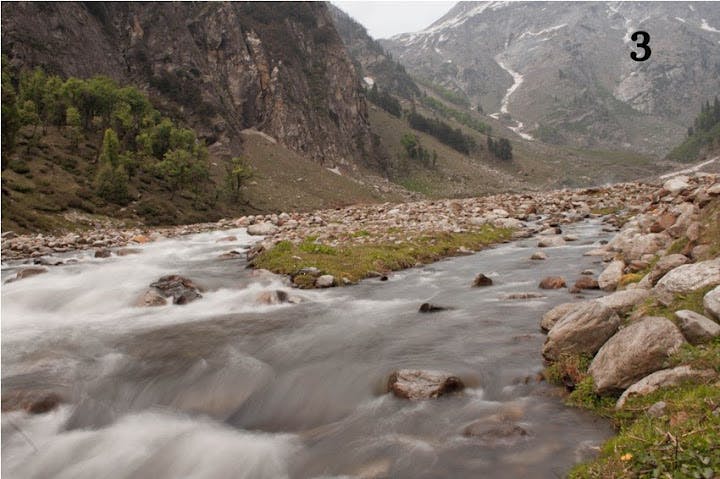 The flow of a crystal clear stream, well captured by Priyanka Singh.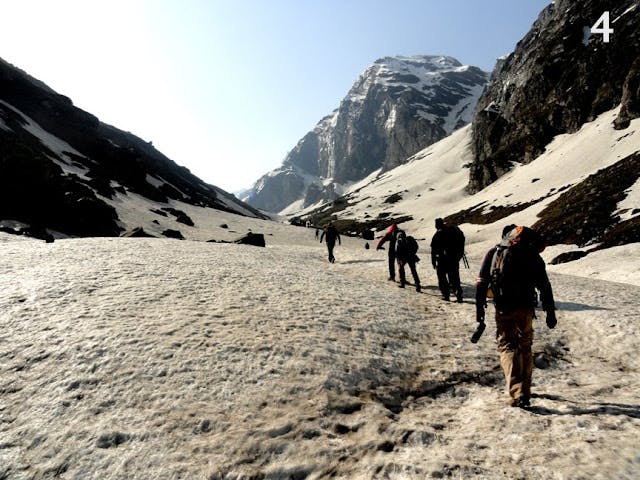 Swarna shoots the trekkers taking one step at a time, on route to Hampta Pass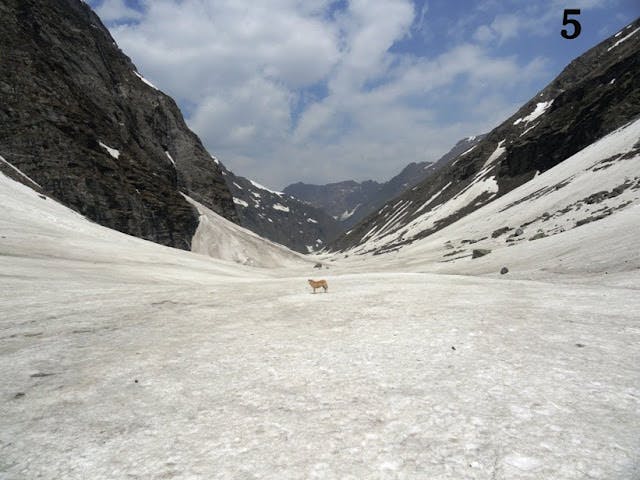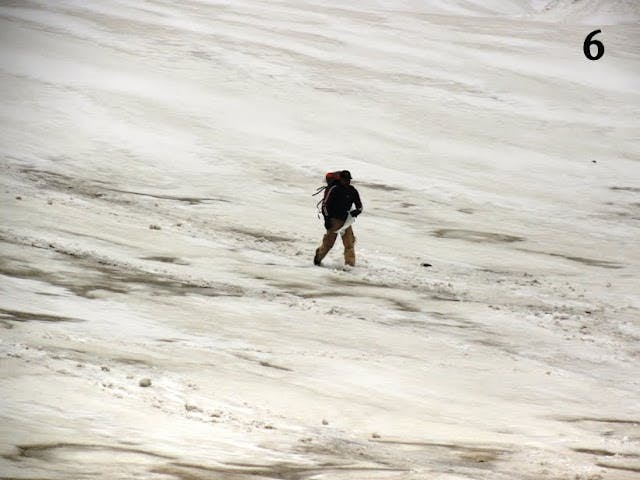 Sidhartha's shot of a lone trekker captured our imagination!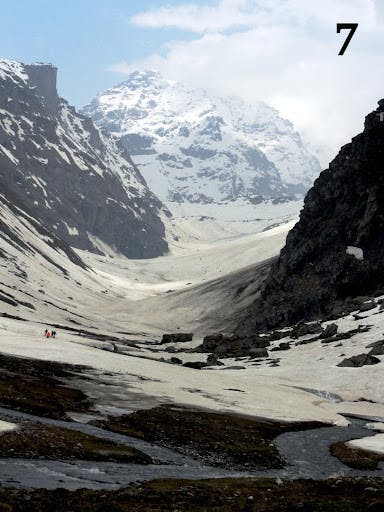 Its not very often that a photo shows the high heights and the deep depths of the mountain at the same time. Swarna's click here manages to do just that!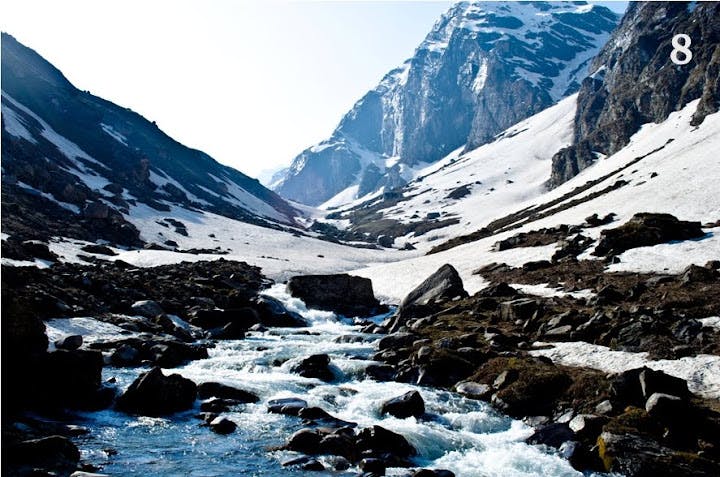 Tarun Razdan's artistic click.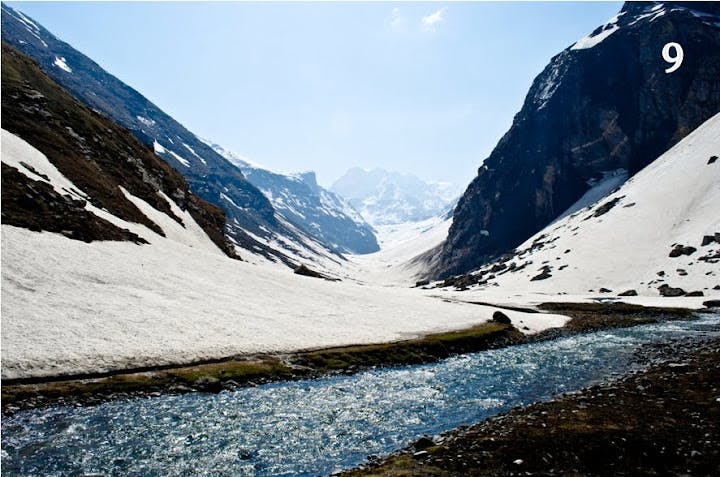 The blue view of shiagoru landscape by Tarun Razdan.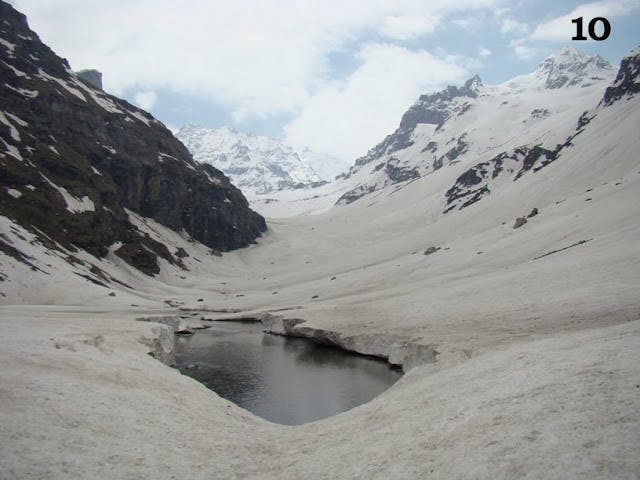 Neeraj clicks the last water body before Hampta Pass, the ridge in the middle of the pic is the Hampta Pass.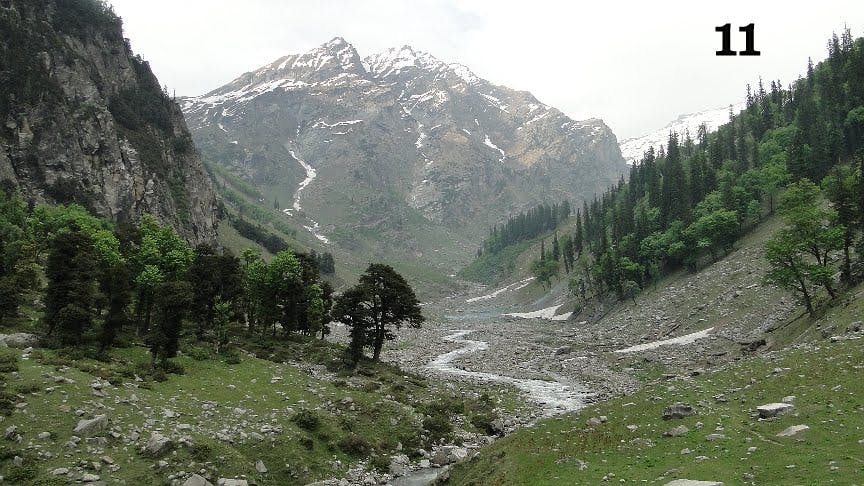 The rocky green trail well captured by Pankaj Vaksh.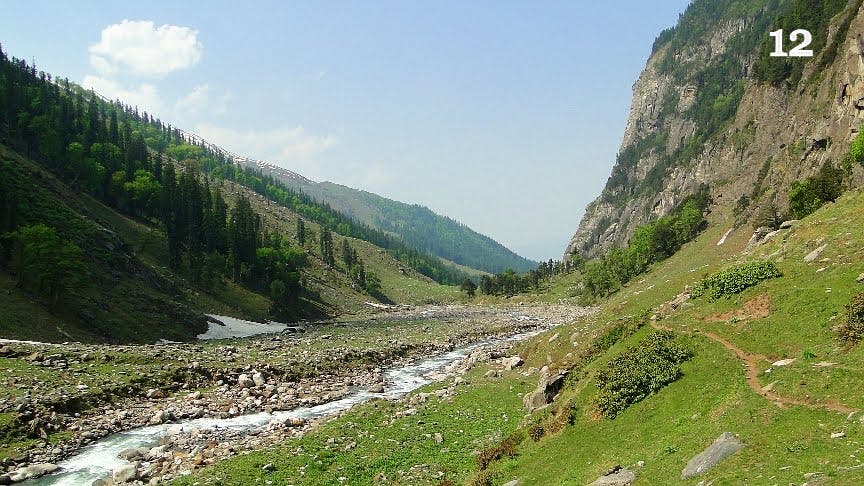 Sign up for our much loved Weekly Mailer
We have terrific trekking tips, trek updates and trek talks to look forward to