Heavy Snow Affects Uttarakhand Treks, Snowfall At Sandakphu Too
Share this story
Heavy Snow Affects Uttarakhand Treks, Snowfall At Sandakphu Too
Category News
By Swathi Chatrapathy
2019-02-08
We have received alerts from IMD (Indian Meteorological Department) about heavy snowfall over the next few days in higher parts of Uttarakhand.
We have also received updates from our slopes with reports of heavy snow. 
We are not sure of the quantum of snow to expect over the next few days, but we know that the weather is not going to be on our side.
What should you do if you have signed up for a trek with Indiahikes?
We know that you may have signed up for a trek and are looking forward to it this week. But it looks like completing any Uttarakhand trek might be difficult in this weather — whether it's Dayara Bugyal, Kedarkantha, Brahmatal, Mukta Top, Deoban or Nag Tibba.
What options do you have?
Well, the first option we're opening up for you is to Cancel your trek and get a full refund of your trek fee.
You must know it is not easy for us to refund a trek fee at the last moment. But we feel it's the right thing to do at this point. You have already spent a lot on your travel. We don't want you to lose money here.
The second option is to come on the trek anyway, knowing that you may not make it to the summit. You may reach the first or second campsite and camp in snow.
If it turns out that you're snowed in right at the base camp and unable to move further, we'll give you a voucher of the entire trek fee after you return. You can use this on any of our treks over one year.
If you make it only to the first or second campsites, and not the summit, then you're welcome to repeat the same trek with us any time, for free. You don't have to pay us for this.
Your itinerary is subject to change. But we'll make sure you don't have to change your travel plans and don't miss your planes / trains / buses.
What we've seen over the past few weeks: Trekkers have been coming on the treks and going as far as possible on the trail and returning. They are having a grand snow experience whether they make it up to the summit or not.
If you'd like to choose the second option, then you don't have to do anything right now. Your Trek Coordinator will manage your logistics as planned.
If you'd like to cancel your trek, please write to your Trek Coordinator with names and email ids of trekkers who'd like to cancel. We'll process your refund as soon as possible (max 2 days).
We understand that you might be disappointed reading this. We were too, when we saw the alert. We are just recovering from a spell of bad weather. And now, this happens. Let's hope for better weather at least from the weekend onwards.
We'll keep you posted if there are any further updates. Do keep an eye on this IMD page for more weather predictions.
NOTE: The above options are for all Uttarakhand treks until February 11th.
What to expect on most Himalayan treks this week
It's been snowing everywhere above 6,000 – 7,000 ft. This is the case in Uttarakhand, Himachal, Kashmir and even West Bengal (at 10,000 – 11,000 ft).
This is the highest amount of snow we have seen in the past five years. And it isn't normal. We usually experience 3-4 bouts of snow from the Westerlies. This time around, we have observed around 7-8 bouts. This article in Hindusthan Times gives you a good explanation of the weather patterns. To get a clear understand of how weather is affected in our Himalayas, read this article.
If you are going with Indiahikes, you have a chance of making it some way into the trek. Our teams are constantly going up and down the slopes, trying to clear out trails.
If you're going on your own, we would recommend waiting for later in the month or in March, unless you have snow equipment and have prior experience.
Meanwhile, here are the most recent pictures from the mountains.
Brahmatal
These videos came in from our Trek Leaders Vivek Sahu and Himanshu Goyal respectively. The first one shows you the team of Feb 4th to Brahmatal. They could not camp even at the first campsite because of high snow. However, there seems to be no loss of heart! Their josh is high!
https://www.indiahikes.com/wp-content/uploads/2019/02/Lohajung-snowfall-Indiahikes-Himanshu-Singla.mp4
Dayara Bugyal
Our latest team went up to Dayara meadows, but couldn't make it up to Dayara Top. "Even this was quite a hard task because of the snow. We had around 3-4 ft at Dayara Bugyal. It was a tough task to pitch the tents at Gui and there was no water available throughout," says Vignesh, our Trek Leader.
But it has been snowing further after this team went, so even making it up to Gui seems doubtful.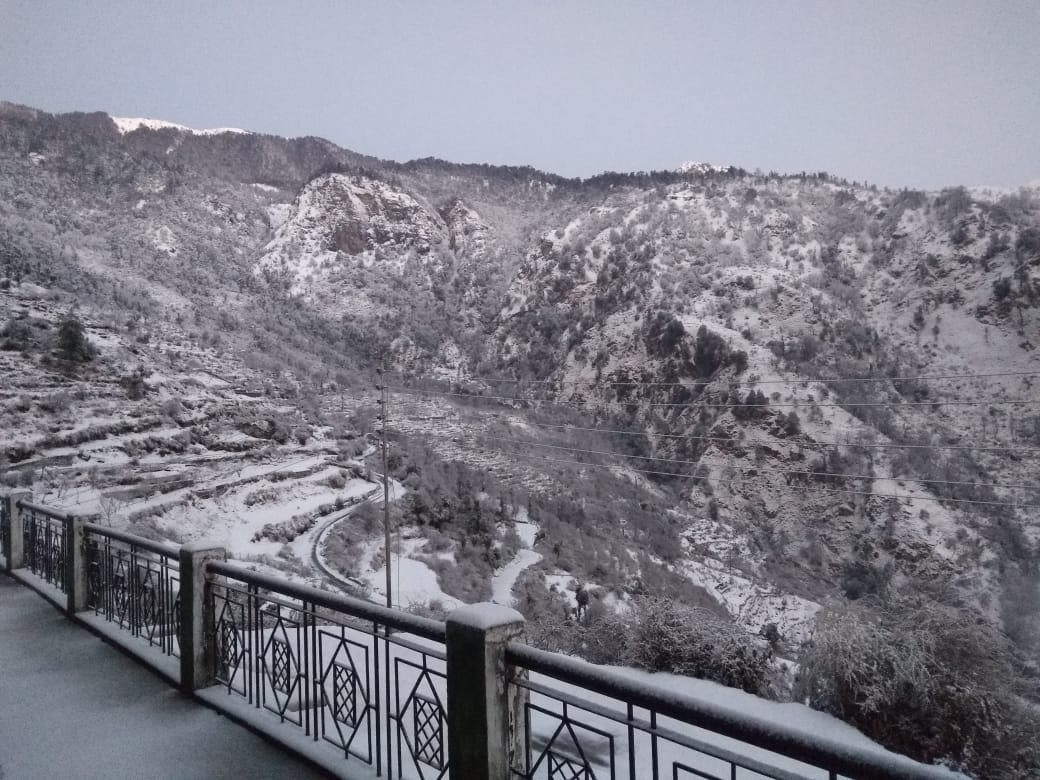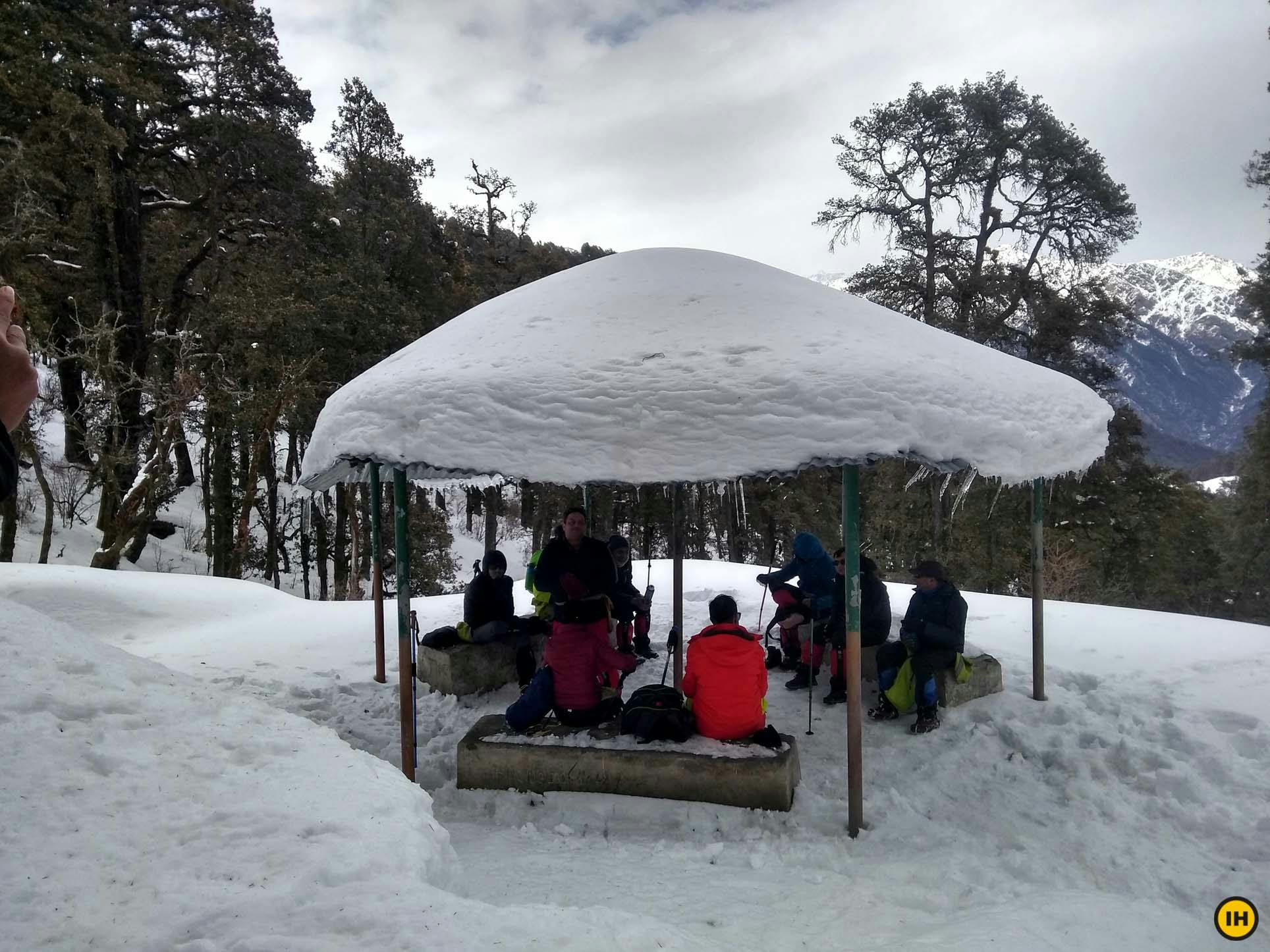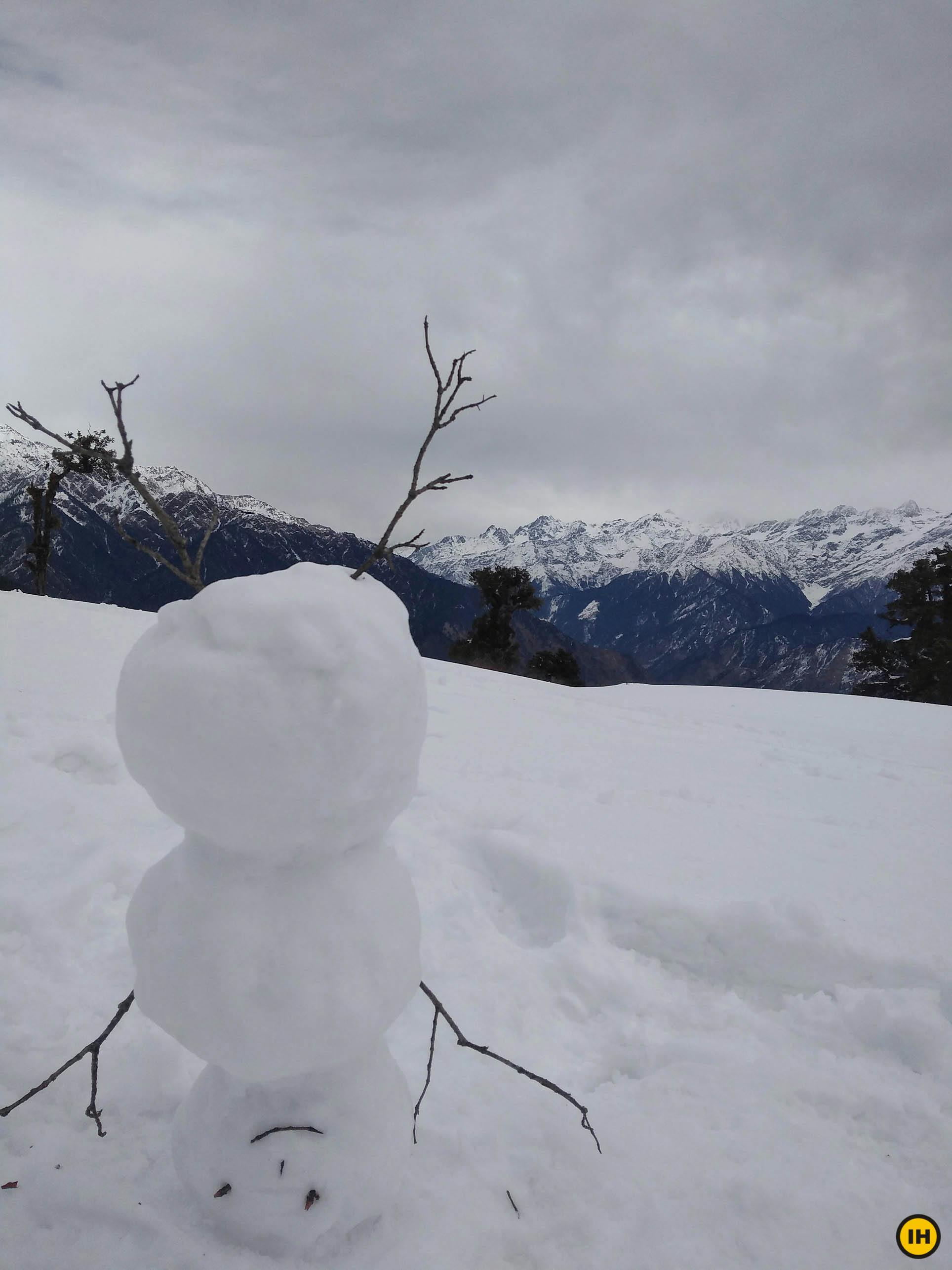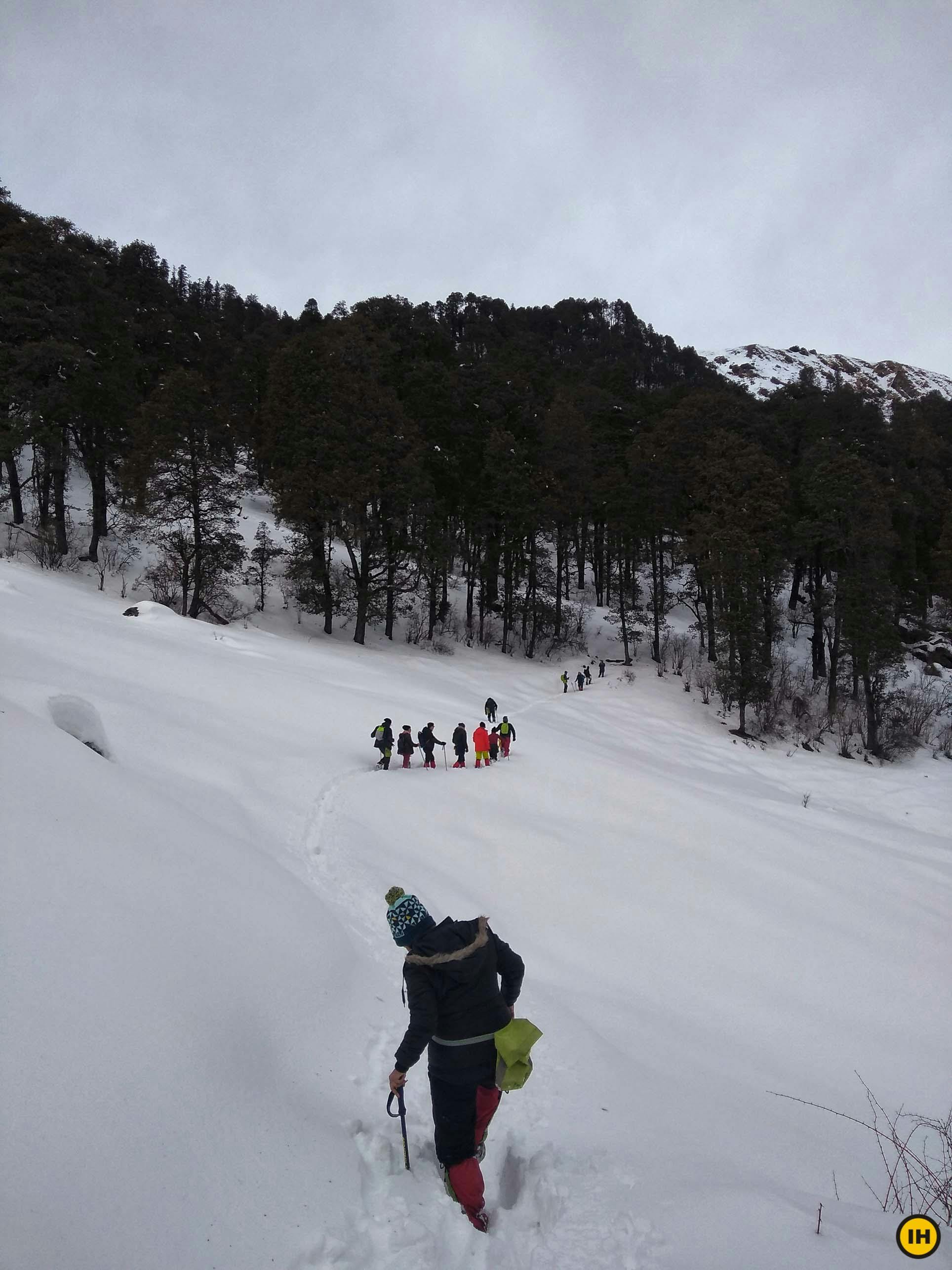 Even Sandakphu is blanketed!
Sandakphu gave trekkers a rare sight when it snowed at Sabargram. "We couldn't pitch tents at Sabargram and had to stay in a trekkers' hut. We were a small team of 8, so we managed. And the team was wonderful too," says Trek Leader Naman Sharma.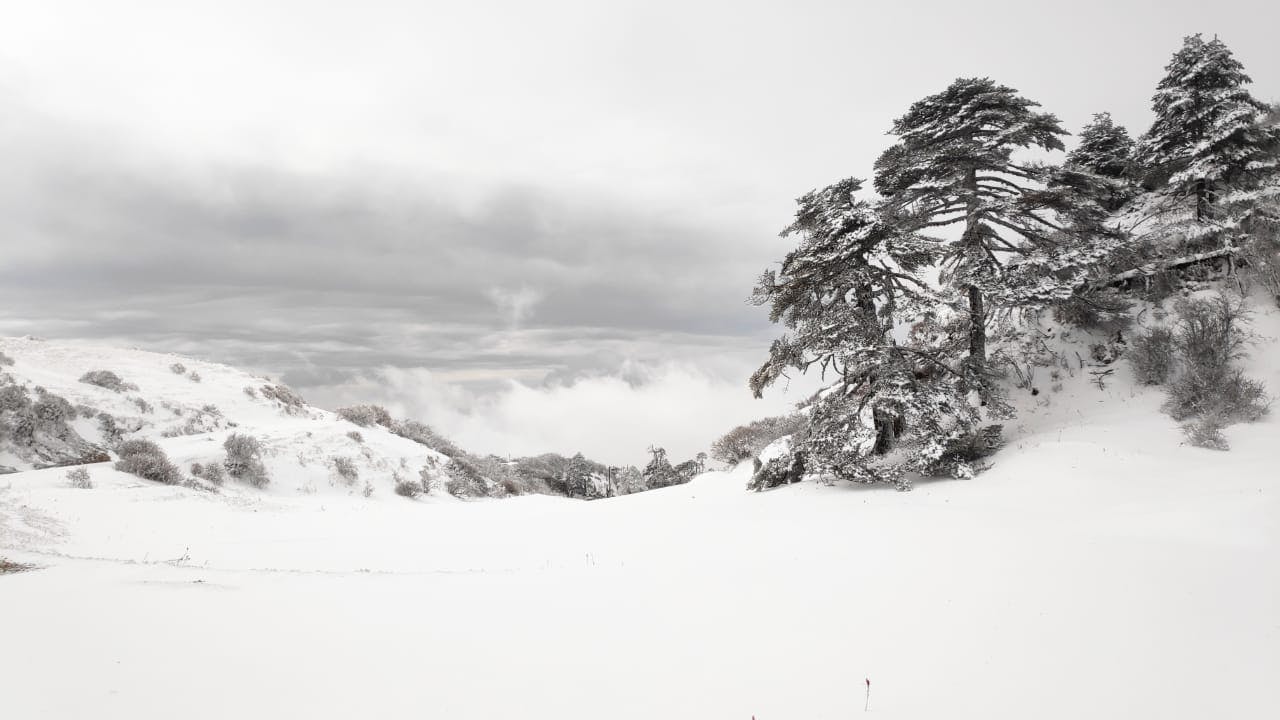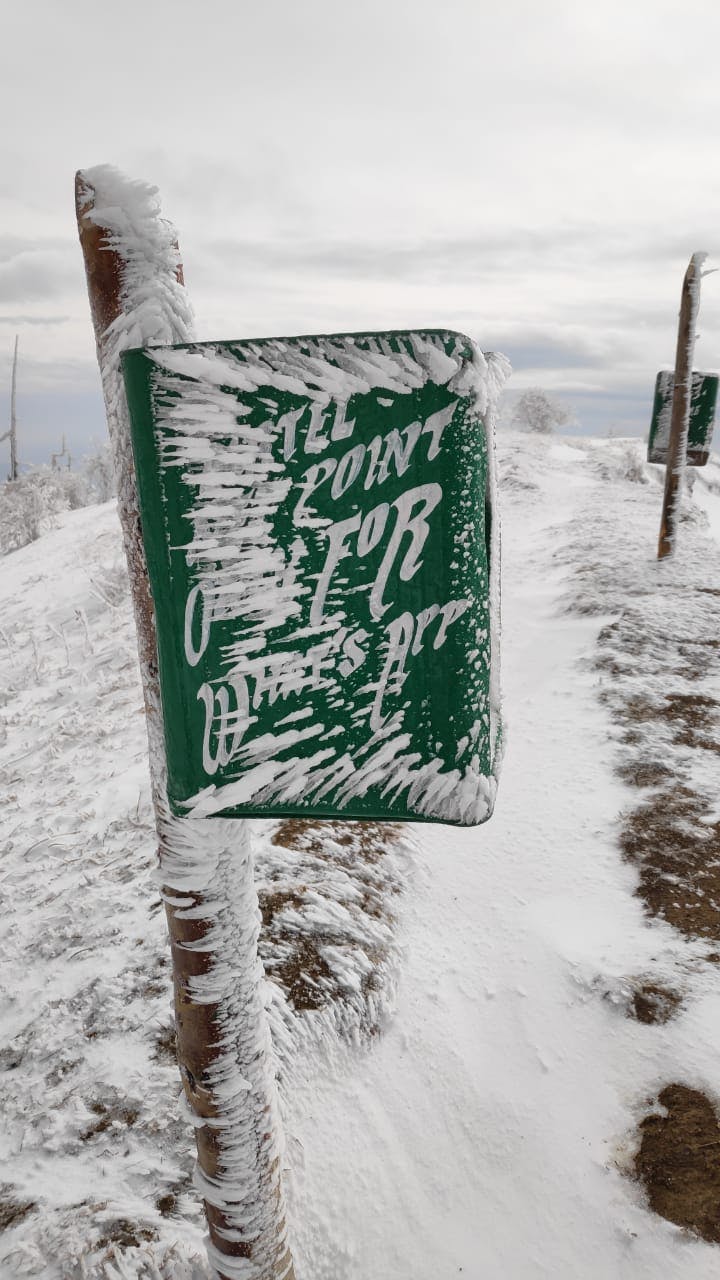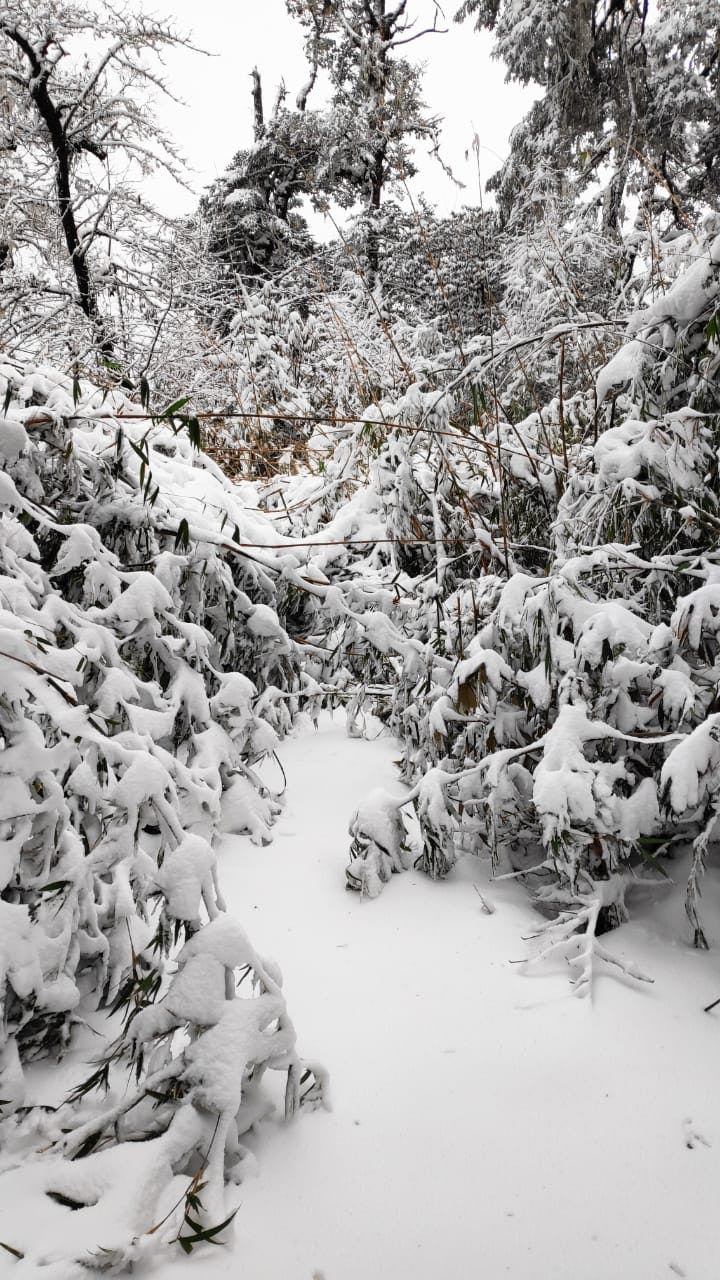 Shumga Top, Himachal
No, we're not running a trek here (yet). Atul Verma from our team is out exploring options for winter treks. This is what he has found. We're in love with how the trail looks! Drop in a comment if you'd like us to open up this trail.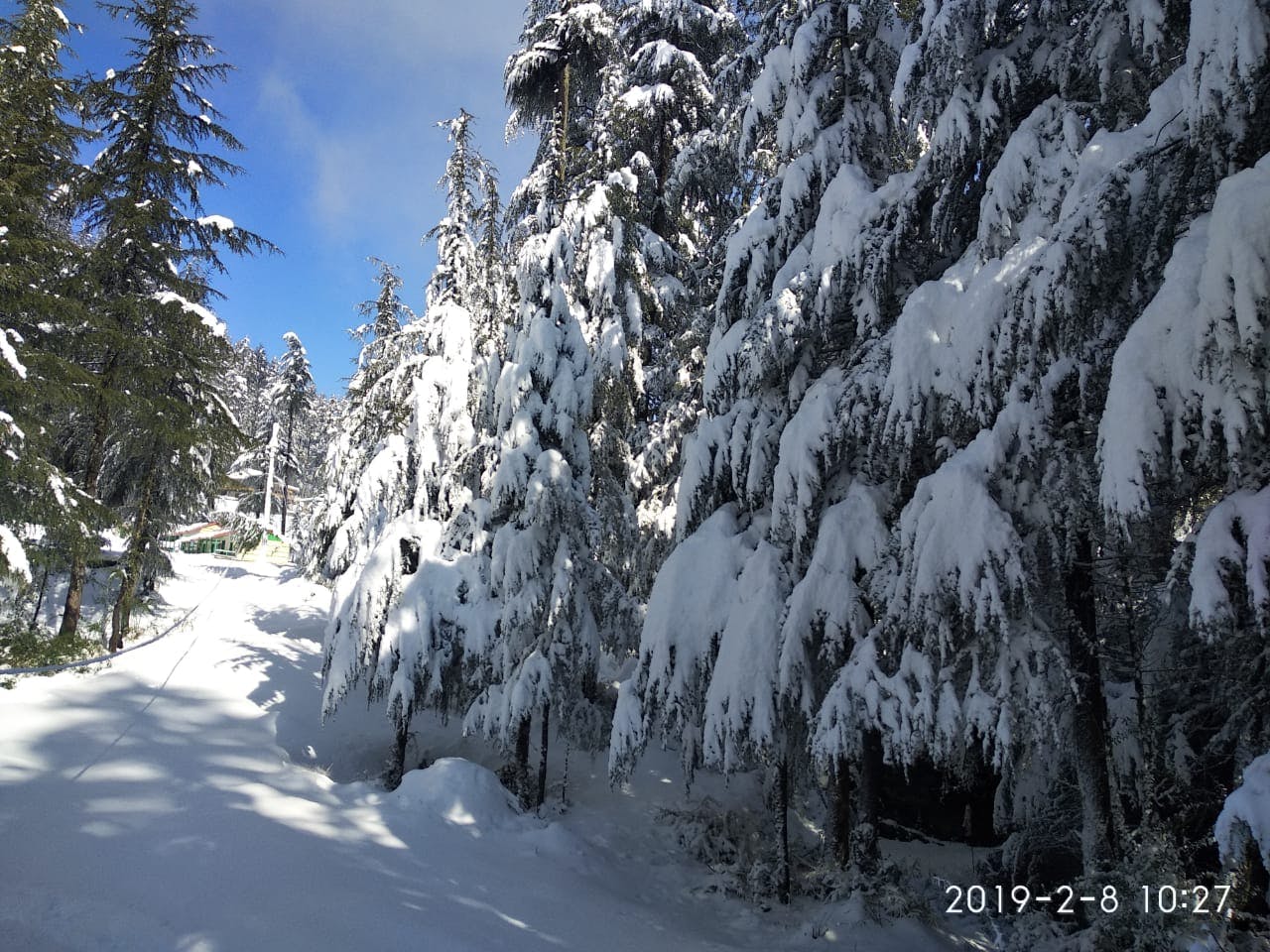 A peek into Gulmarg, Kashmir
No, we're not running winter treks here either (yet). Our Trek Leader Akshay has gone to Gulmarg on a skiing course. Kashmir is buried in several feet of snow, that's not deterring these skiers.
https://www.indiahikes.com/wp-content/uploads/2019/02/Gulmarg-Skiing-Akshay-Aralikatti.mp4
Those are the updates we have for today! We don't have pictures from Kedarkantha, because as usual, there is no network on the slope.
We don't have pictures from Mukta Top and Deoban either. The trails are buried in so much snow that we haven't been able to go there.
We'll post any updates we get on our website and social media accounts. Stay tuned!
What you should do next
1. We're constantly posting updates on our social media accounts. To follow us on Facebook, click here.
2. To follow us on our much-loved Instagram page, click here.
3. If you want details of any of the above treks, head over to this page with all our upcoming treks.
4. If you'd like to download a free 13 Best Treks of India booklet, click here.
Sign up for our much loved Weekly Mailer
We have terrific trekking tips, trek updates and trek talks to look forward to