How to help Uttarakhand
Share this story
How to help Uttarakhand
Category News
By Arjun Majumdar
2013-06-25
The Uttarakhand devastation has understandably left everyone shell-shocked. Trekkers are more affected than others. They have spent intimate moments with local staff and have got to know them well. They know about their families and have played with their children in the villages.
I am not surprised at the number of trekkers who want to do something – anything to help people in Uttarakhand. The first instinct is to help monetarily. The next help trekkers want to do is to send things; perhaps food, clothing or equipment.
Unfortunately, our folks in the hills lead a different life.
Even without this disaster, a recent survey found that the per capita income of 90 villages around the Lohajung area on our popular Roopkund trail is Rs.18,000 per annum. Think about this for a moment again. Rs 18,000 per annum. That's probably a third of your monthly income. I am not saying they are unhappy or sad about it or that they are in abject poverty. It is just a fact.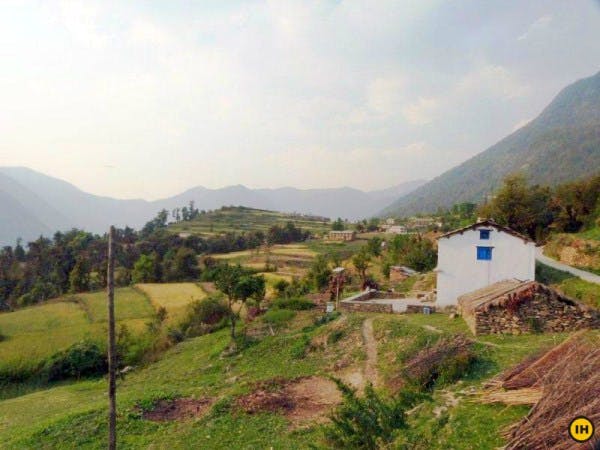 With this background, it is easier to understand why tourism plays such a big role in the mountains. Even with one Sumo driven over terrible roads and high loans, the annual income is a lot more. Someone who earns more than a lakh per annum is considered a very rich person.
Well-meaning trekkers want us to create a fund where they can donate money. They want our expertise in the hills to help disburse the money to the right people.
The reality is that we need to do a lot more to help those who have lost their homes in the hills.
Creating a corpus and disbursing of funds has a very high distribution cost. A lot of the fund collected is wasted this way. In addition, one is never certain if the fund distributed has been disbursed to the most deserving.
There is an easier and more effective way to help the distressed folks in the hills. It is simply done by visiting the state as a tourist. A visit by you involves stay in hotels, movements in taxis, eating at roadside dhabas. Money is spent and money is earned. The money earned is further spent in buying vegetables, groceries and food for the home. The economy is churned and money moves around. There is no distribution cost and the money reaches directly to those affected. Little by little the coffers build up and lives come back to normal.  A trek in Uttarakhand helps even more. Lives are touched deeper in the hills and reaches those who are away from mainstream tourism.
Unfortunately, this step requires commitment of time and effort, not to mention courage. It is not easy to step into a state that has been absolutely paralysed.
Trekkers and tourists are apprehensive about stepping into Uttarakhand. They want to know how long will it take for Uttarakhand to resume its natural systems. It is going to take time but not as long as people assume or the media want us to believe.
Most trek routes in eastern and western Uttarakhand are already open and operational. However, it is prudent to wait until the monsoon gets over in mid September before venturing out. It is going to take that much time even for Uttarakhand to lick its wounds and stand on its feet again.
However, post monsoons, it would not hurt to visit Uttarakhand. A visit to Uttarakhand in these times of distress is perhaps the best gift of support you can give to the simple hill folks.
Sign up for our much loved Weekly Mailer
We have terrific trekking tips, trek updates and trek talks to look forward to