Here's Why Mrinal shifted from being a Fashion Designer to a Trek Leader
Share this story
"I graduated from NIFT Delhi as a Knitwear Designer. After that, I started working in Gurgaon. While working, I realised how polluting the fashion industry is.
The trigger point came when I had to work on a design collection and it wasn't approved. The issue was not the design, but the weight of the fabric.
The entire collection, which was designed and produced, was just discarded. I was truly taken aback by how much waste that was.
I didn't want to work with this guilt of harming the environment. So I shifted to Graphic Designing.
At the time I made this switch, Covid had arrived in our country and we were in lockdown.
That time period gave me an opportunity to think about the kind of work I want to do. It took me back to the times I used to trek in my college days.
I remember when I did my first trek to Triund top. The views that I saw from the top after such a gruelling climb left me completely speechless. There was nothing else going on in my mind at that moment.
Since then, every time we had to plan a trek, we used to go to the Indiahikes website, take screenshots of the trek itinerary and go on the trek on our own.
For me, the Indiahikes website is a Trekipedia. Everything I have learnt about trekking is through their large database of information.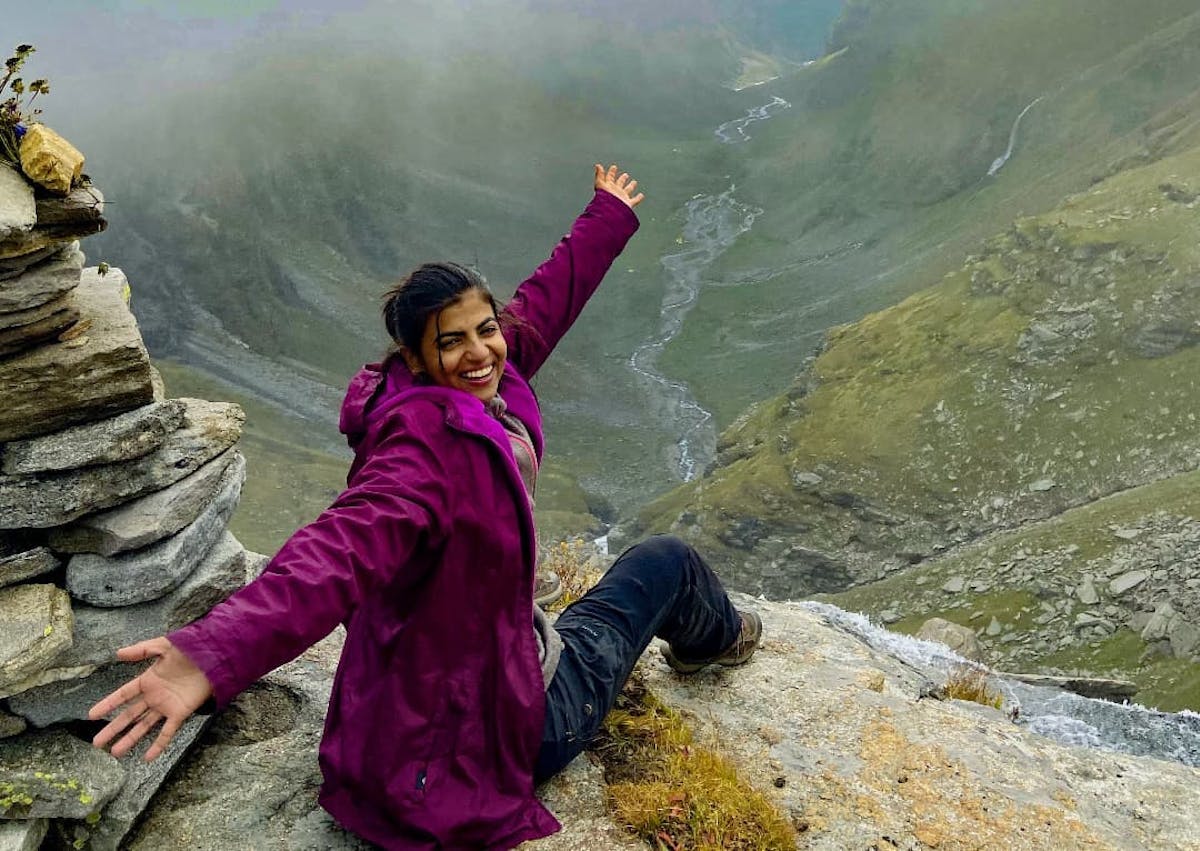 Mrinal's connection with the mountains drew her to trek leading
So once when I was on the Hampta Pass trek with my friends, we were trekking towards the Balu Ka Ghera campsite and that's when a thought hit me very strongly.
I had such a magnificent view in front of me & I wished more people could see such views and learn from such an experience. It would naturally help them become a better person.
That's when I thought I want to become a Trek Leader.
When I applied for the role, I didn't have much experience of High Altitude Trekking.
While my application was in process, I went on to do the Kedarkantha, Bramatal and Ali Bedni Bugyal trek, one after another.
When I came back, I immediately sent these details as a follow up to my application.
That's when I got to hear back from the team and started my journey here.
Being here at Indiahikes has brought a huge shift in how I look at sustainability.
From being in the fashion industry to now where I do not buy anything unless it's a necessity for me, I am glad I made that switch. There's nothing more meaningful than doing work where you take conscious responsibility for the environment.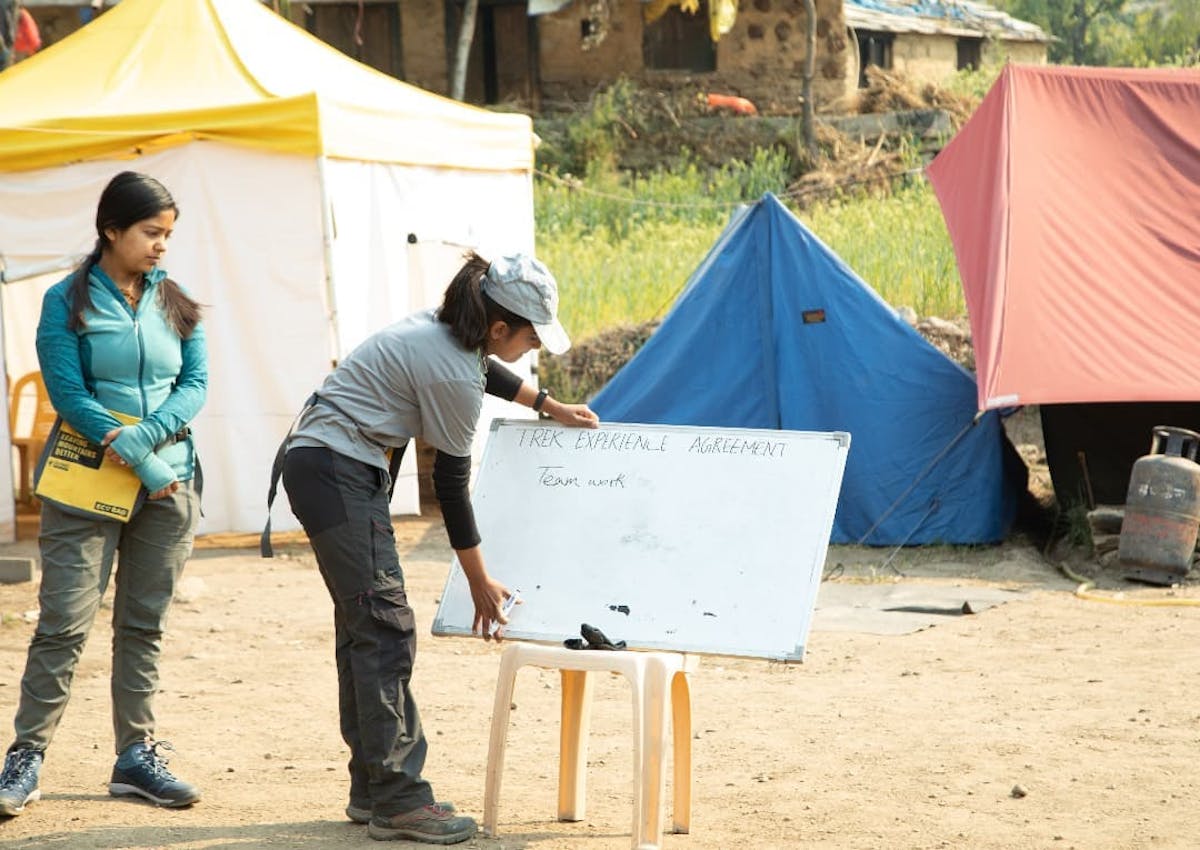 Mrinal as a Trek Leader at Indiahikes
The why of being here at Indiahikes is so strong for me, that even if in future I have to do any other work, I wouldn't hesitate to get into it. Because the vision that we are working towards is much more important and I know I'll still be contributing towards it."
- Mrinal, Trek Leader at Indiahikes
Sign up for our much loved Weekly Mailer
We have terrific trekking tips, trek updates and trek talks to look forward to