Landslide in Mandi, Himachal Has Not Affected Our Treks
Share this story
Landslide in Mandi, Himachal Has Not Affected Our Treks
Category News
By Swathi Chatrapathy
2017-08-14
Here's a quick update after the unfortunate landslide in Mandi, Himachal.
Our Hampta Pass and Bhrigu Lake treks have not been affected by the landslide.
The road from Delhi to Manali does pass through Mandi, but the landslide occurred near Padar, on the Mandi-Pathankot highway. This is nowhere near the route buses take from Delhi to Manali.
We've received many worried calls from trekkers. So this is to reassure you that the routes to Manali and beyond Manali to Jobra and Gulaba are clear. There's nothing to worry about.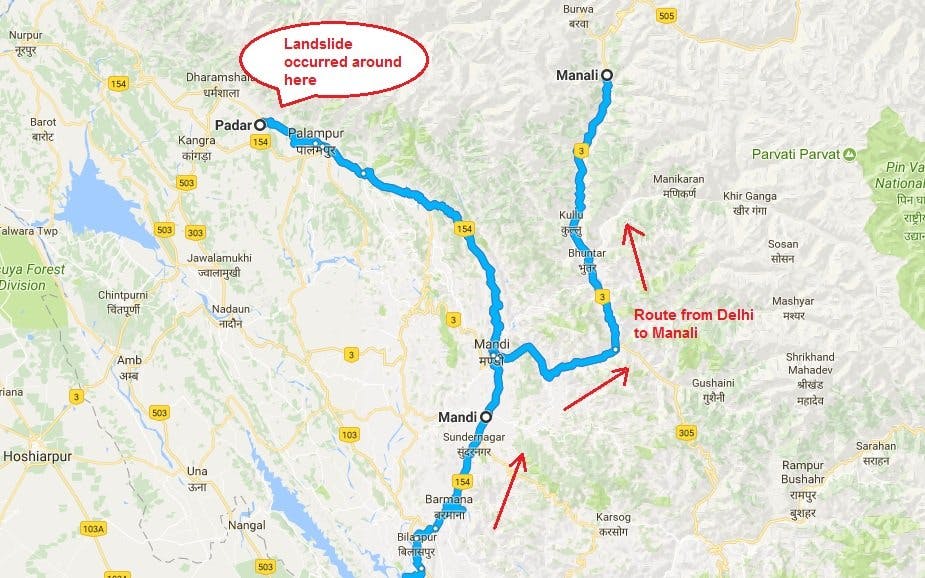 Note: It is not uncommon for landslides to occur at this time of the year in Himachal and Uttarakhand. These landslides are usually cleared up immediately by the Border Roads Organisation (BRO). There are JCB's that are stationed at strategic locations. So most landslides that block highways are cleared up within an hour or two.
If you're stuck at one of these, step out of your vehicle and watch them at work. It's fascinating how they work so quickly and efficiently!
In other news, there has been steady rain on the slopes. so expect rainfall on your trek and pack your gear accordingly.
We'll post any more updates we receive from the slopes.
Keep a tab on our website for more.
Sign up for our much loved Weekly Mailer
We have terrific trekking tips, trek updates and trek talks to look forward to