How a 72-Year-Young Retired Yogi Ji is Living Life as an Adventure
Share this story
Yogendra Yadav is a 72-year-young retired Wing Commander of the Indian Air Force and a long-time Indiahikes trekker. Fondly called Yogi Ji by everyone at Indiahikes, he has been trekking with us for 10+ years, with 20+ high-altitude treks under his belt.
"I have done Basic and Advanced Mountaineering as well as Basic, Intermediate and Advanced Skiing courses. I went on a few climbing expeditions and a few treks during my Air Force years. I got the chance to visit all parts of our country.
It was also during this period that I started trekking through the Youth Hostels Association of India. As early as the late 70s, I began exploring Uttarakhand and embarked on expeditions to Bhagirathi II, Kedar Dome, CB 13, and Parvati Valley.
One of my most memorable expedition memories is when I climbed Kedar Dome (22,700 feet) and then got a chance to ski down the mountain. I can never forget it.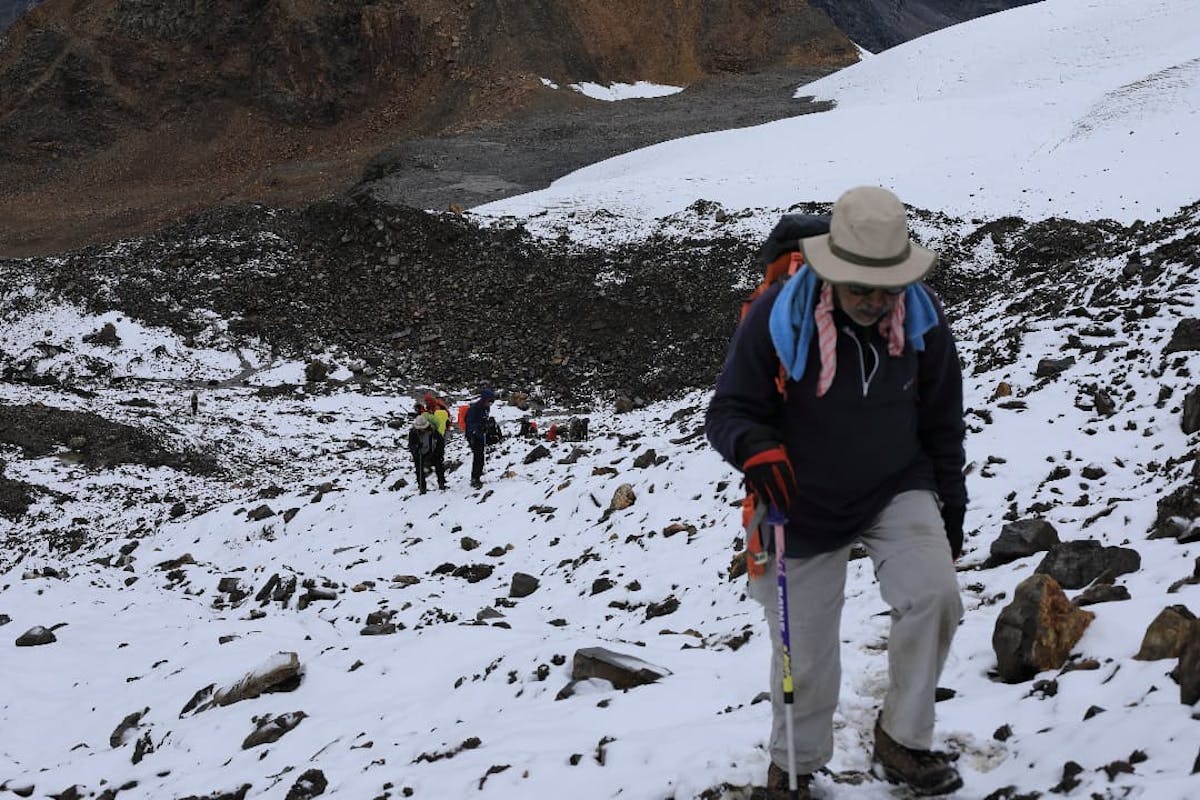 Yogendra ji is an inspiration for everybody around him
After retiring in 2003, I kept my love for the mountains going by creating a trekking-centric group along with a few like-minded friends I had met over the years.
We started with 40 odd people, and now we have a membership of 300+ individuals. Most of our treks are self-organized. Over the years, my group and I have trekked to Auden's Col, Kagbhusandi Tal, Milam Glacier, and explored the Kumaon, Kedartal, and Bara Bhangal areas.
When I was stationed in Kashmir in 1978-79, we had flown helicopters over the Kashmir Great Lakes region and trekked to Kishansar, Vishnusar, and Gangabal Lakes.
So, in July last year, I went on the KGL trek with Indiahikes. I remember that I had had a very distant view of Nanga Parbhat a long time back in 1977 or 1978. When I was on the KGL trek, I spoke to Areeb, our Trek Leader and asked him if there was any chance of seeing it.
He mentioned that there was one spot along the trek where weather permitting, we might be able to get a good view. On that particular day, God was kind, the skies were clear, and we got a fantastic view of Nanga Parbhat!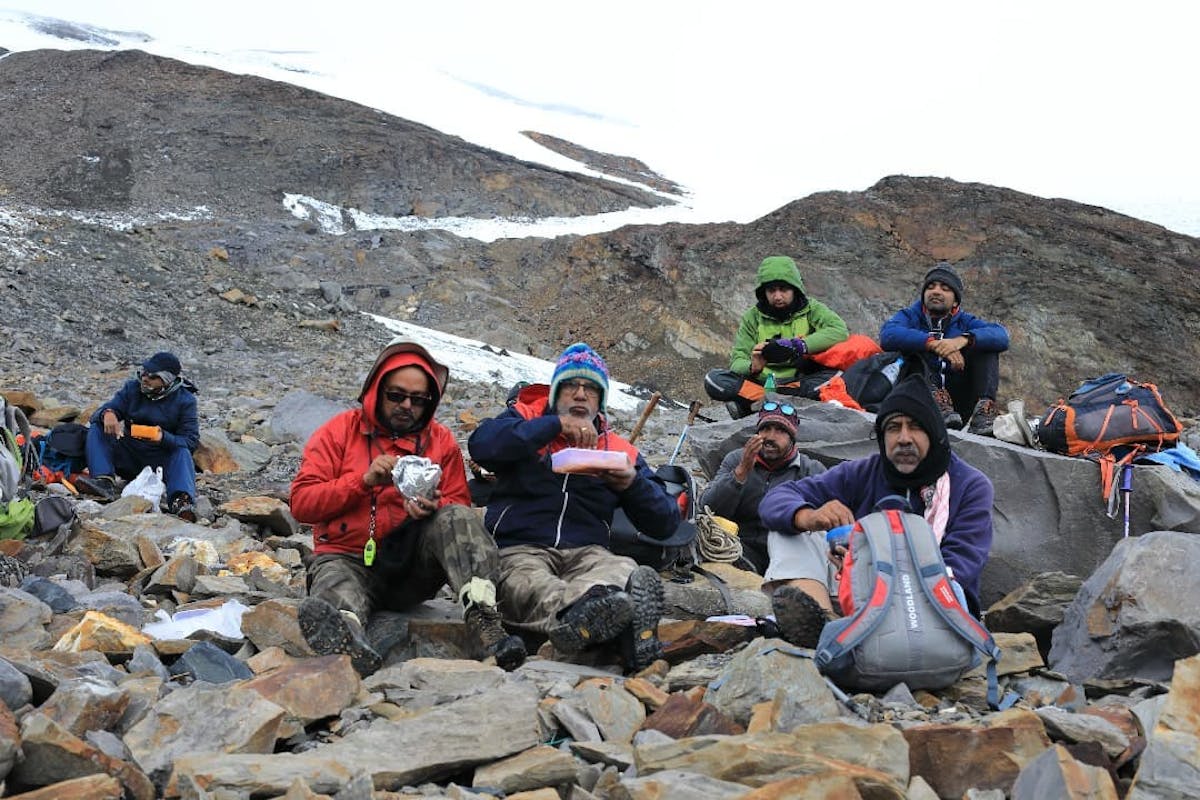 Yogendra ji during one of his countless treks
Five and a half years ago, I was diagnosed with prostate cancer and had to go through surgery. I was scared. Everyone gets scared. Nothing wrong with it. But once you are faced with a situation, the only way to tackle it is to face it upfront.
A few months after the surgery, I felt comfortable, and to test my endurance, I went on the Buran Ghati trek. It was quite manageable. Yes, initially, I was a little hesitant about it, but Indiahikes was so supportive, and I felt so good about going back.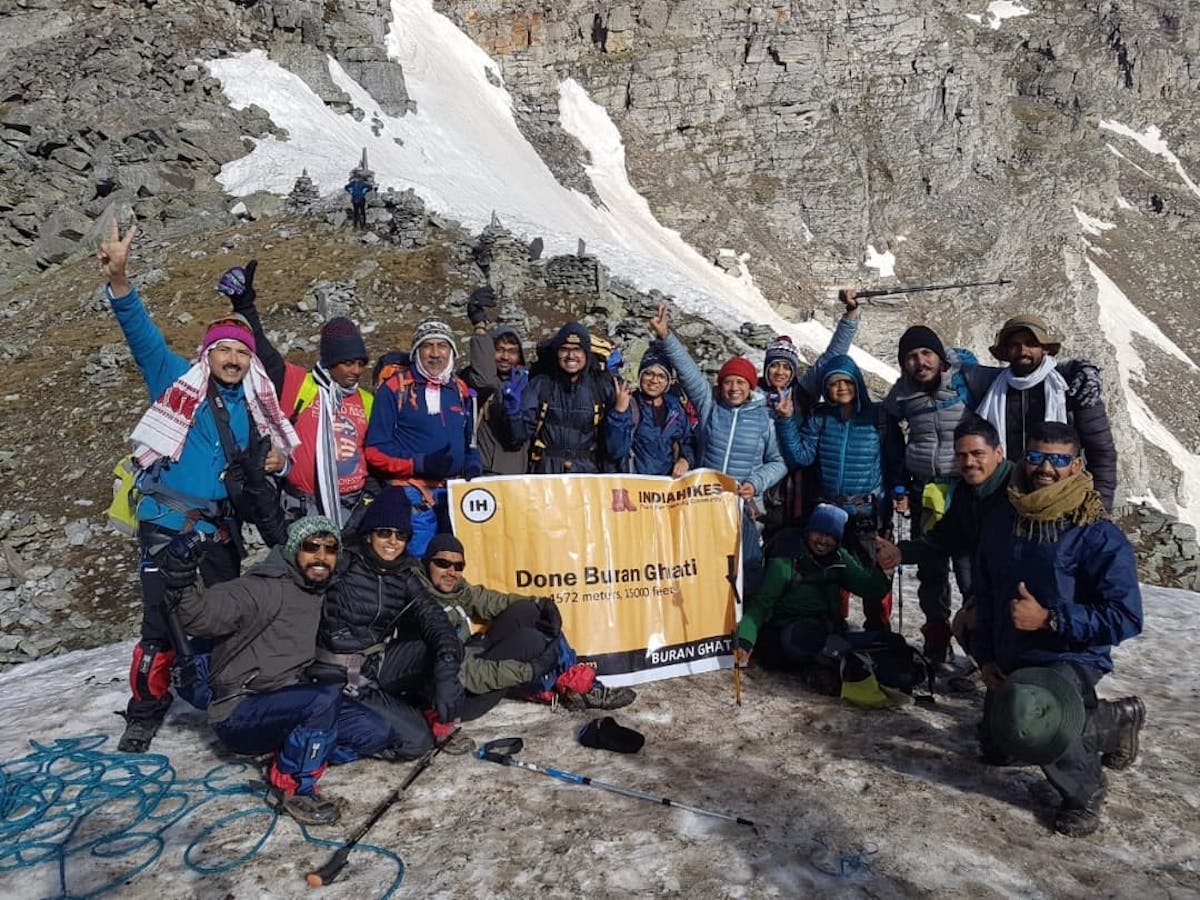 Yogendra ji at the summit of the Buran Ghati trek
I believe that trekking makes you a better person. One of the most valuable things I have learned is that come what may, you will perform your best only when you are under stress and trekking pushes you to do your best.
Secondly, I feel that real strength still lies in togetherness, and trekking teaches you to work as a team.
And the third point is that going into uncharted territories often teaches you small lessons. You pay attention to where you are going, how you are walking, how to go, and how to involve yourself completely. You learn to adjust yourself to your environment and to others."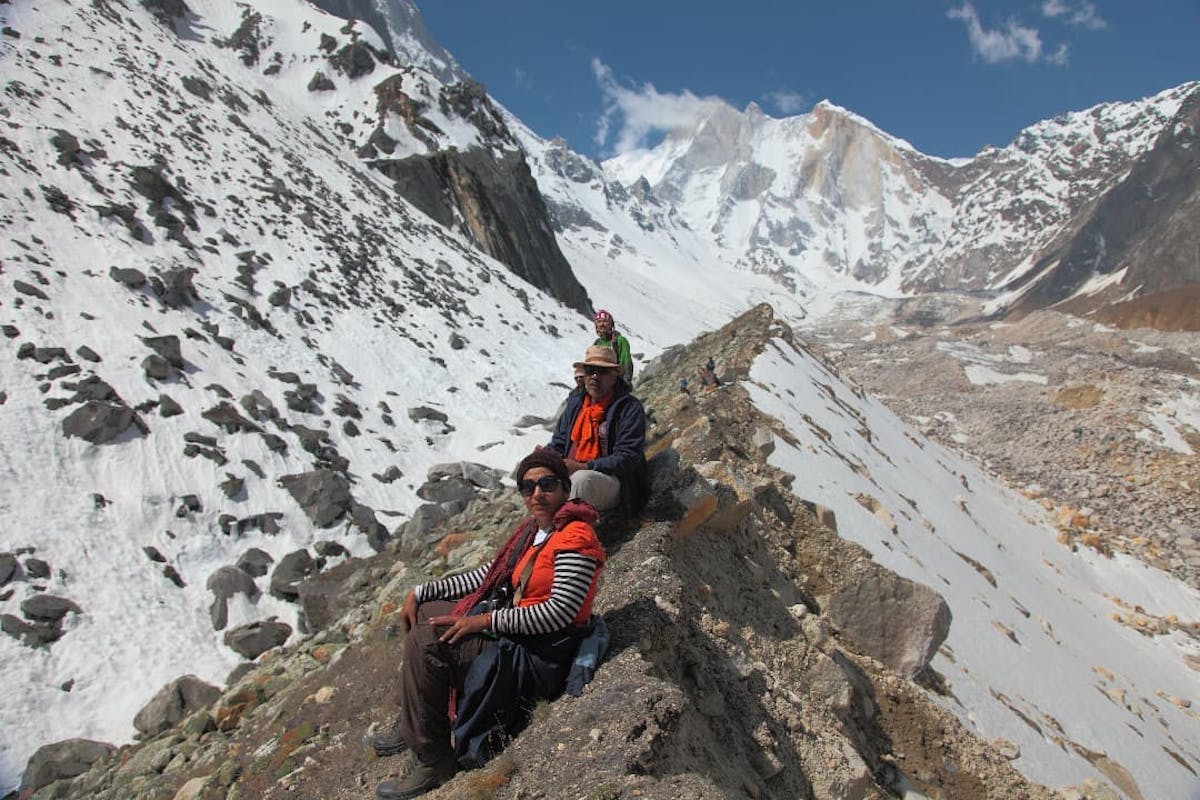 Yogendra ji firmly believes that trekking has the power to transform people
Sign up for our much loved Weekly Mailer
We have terrific trekking tips, trek updates and trek talks to look forward to