How A Young Medical Student Battled Mental Health Issues On A Trek
Share this story
How A Young Medical Student Battled Mental Health Issues On A Trek
Category Indiahikes Impact
About a month ago, one of the Indiahikes team members shared a story that struck me as one of the most powerful stories I'd heard in recent times. 
It was shared by Shachi Tripathi, a Trek Leader with Indiahikes. It was about a trekker, Sayma Nasreen, who trekked with her to Hampta Pass. 
Sayma, in her own words, belongs from nowhere. Since her father is in the military, her family changed cities frequently. She has lived in Mumbai, Kochi, Vizag, Goa and Andaman and Nicobar Islands. She does not consider any single place as her home. At present, she is a final year medical student in Kolkata.
Moving around from time to time while growing up allowed young Sayma to see new places and make new friends. It was all very exciting and thrilling for her.
However, it didn't take much longer for things to go downhill.
Sayma's Mental Health Ordeal
The flip side of hopping from one city to another is that you come across all kinds of people.
Sayma, in her formative years, encountered bullies who constantly tried to put her down just for being herself. Being subjected to unwarranted criticism at a tender age made her feel insecure about who she was. It dented her self-confidence.
Having no idea how to deal with all the bitterness directed towards her, she kept everything to herself. She played those unpleasant memories over and over in her head, which led her to become wary of people. As a result, the once outgoing and full of life Sayma went into a shell. The negative emotions inside her kept building up and triggered anxiety.
As years went by, Sayma's mental well-being deteriorated further. Her anxiety snowballed into panic attacks when she was in the 11th standard. By then, she had also developed a condition known as maladaptive daydreaming, which is essentially a coping mechanism in response to trauma. She would spend hours fantasizing about different situations in order to disconnect from her reality. In other words, she took refuge in an imaginary world of her own; it made her feel safer.
It was during college that she first felt that her vivid daydreaming was interfering with her daily life. She wasn't able to give the required time to her studies. That is when she decided to seek help.
Recounting the most difficult phase of her life, Sayma says, "I used to play detailed scenarios in my head for long periods every day. I did it for years and never thought it was something unusual until it started hampering the time I needed to indulge in essential real-life activities. Finally, I went for a check-up and learned that it was a symptom of Obsessive-Compulsive Disorder (OCD)."
How Going on a Trek Helped Sayma
Trekking was one of the things Sayma used to daydream about; it had been on her wishlist for long. Shortly after her diagnosis, she made up her mind to go on a trek. She signed up for the Hampta Pass trek with Indiahikes.
In the meantime, she started receiving treatment. That was a tough phase. She was experiencing severe withdrawal symptoms. It was a long road to recovery. Before the start of the trek, she had been in therapy and on medication for about a month.
"I was trying to control my coping mechanisms and was refraining from engaging in daydreaming. Since I didn't have any other outlet, it was making me miserable," recalls Sayma.
Things Slowly Started Changing on the Trek
"On my way to Hampta Pass," narrates Sayma, "I rediscovered a facet of people that I had long forgotten. It all started as soon as I met my Trek Leader Shachi. She didn't judge me one bit when I told her my story. She was extremely kind and caring. I could be myself with her with no qualms."
"As the trek progressed, I saw the same positive energy in every individual in our group. It was overwhelming to see strangers being kind for no other reason than being kind. There is something about being in the mountains that brings about a compassionate side of people," adds Sayma.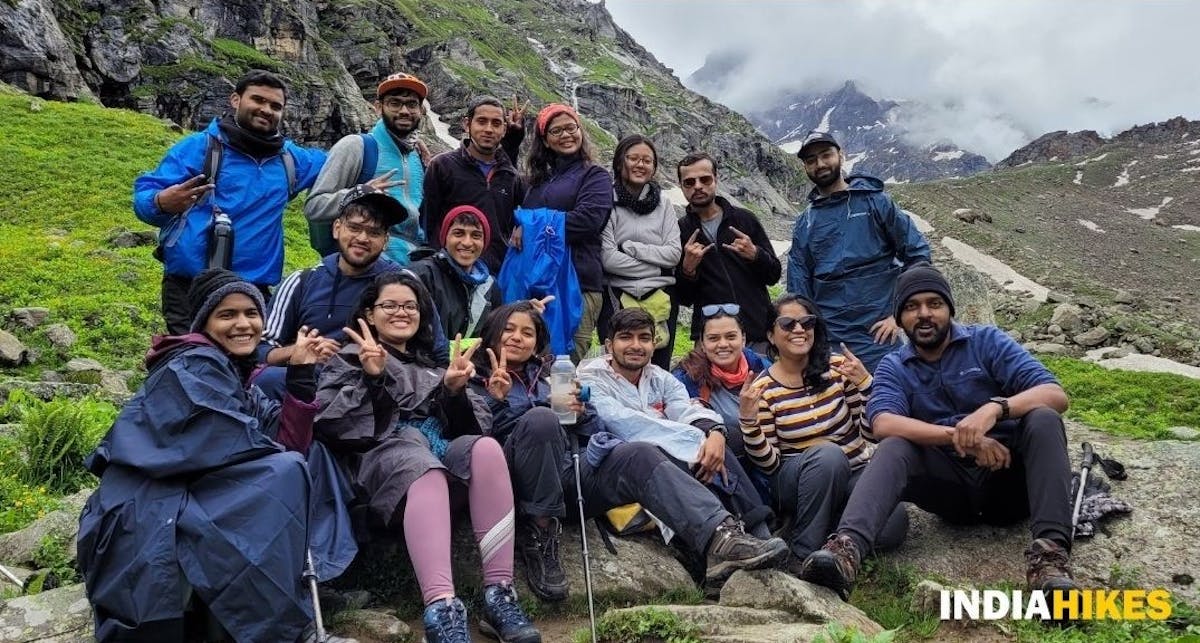 Strangers on a trek can offer some of the best help to you and your mental health.
Aside from this, the physical challenge of completing the trek helped her unearth a much more resilient version of herself. "As I was approaching the summit and the view was unfolding before my eyes, I thought to myself, if I could make it up till here, I could certainly fight my demons and lead a better life. If I could climb a mountain and be that cold for six days with wet shoes, I could definitely fight my mental health issues and take charge of my life," she recollects.
"I came back from the trek transformed into a positive and confident person. I confronted people who had caused me pain in the past or had invalidated my trauma. For the very first time, I dealt with my unpleasant memories in a healthy manner. I stopped shying away from being myself and now proudly admit to who I am as an individual. Eventually, I came out of maladaptive daydreaming. I started living in the present moment," concludes Sayma.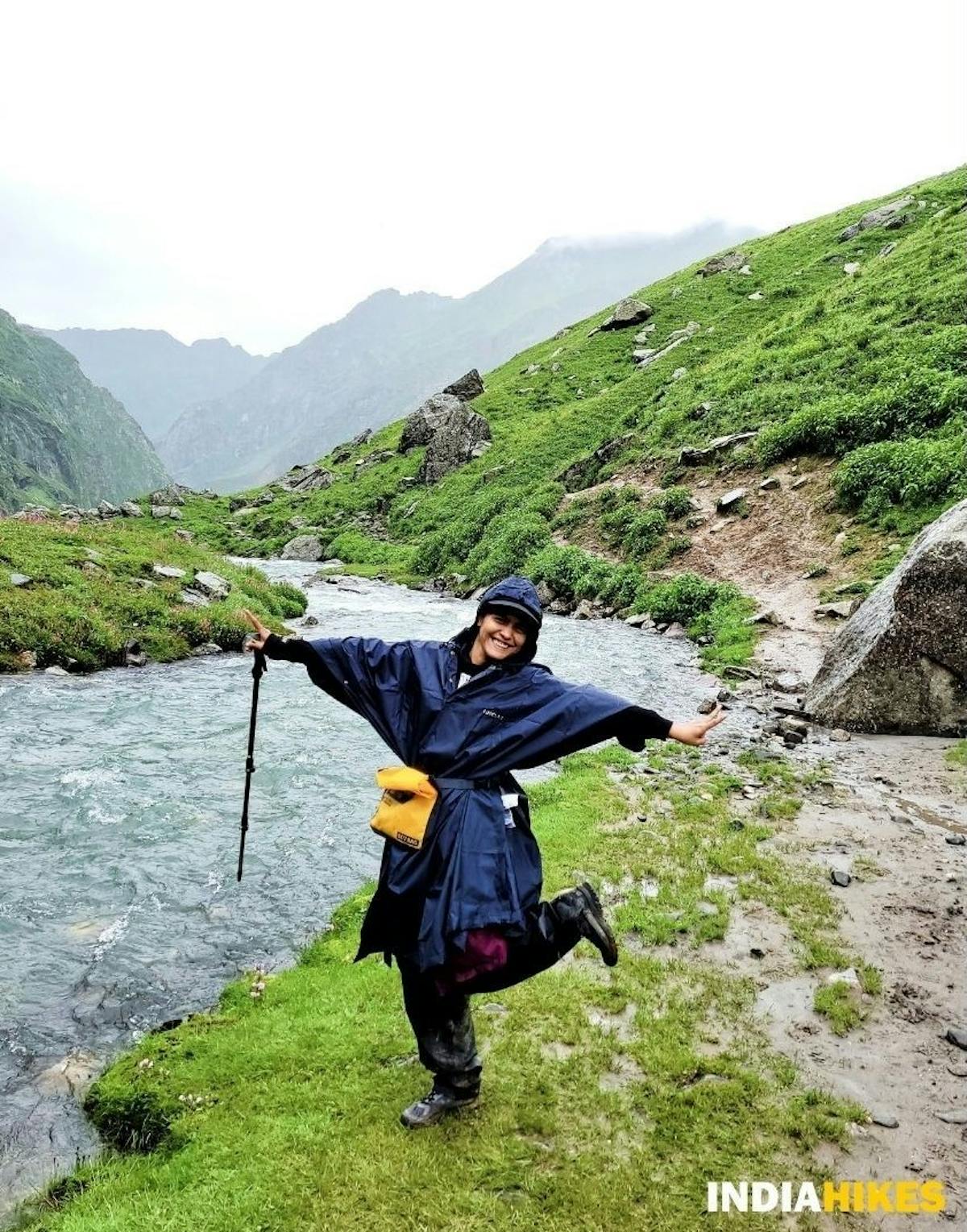 The transformative power of a trek.
What Makes Trekking Remedial to Such an Extent
Sayma's story is a significant one. Not because she came back more confident and resilient, more so because the trek proved to be faster, more effective than her month-long therapy and medication. 
Decoding the therapeutic powers of trekking, Izzat Yaganagi, the head of Experiential Learning at Indiahikes, says, "When people are immersed in their problems and are living in that negative environment for long, it becomes difficult to deal with the issues they are facing. They are too close to the problem and their judgment is often marred by their current situation.
"Going on a trek makes for an immediate and a drastic change in the surroundings. It enables them to distance themselves from their problems. Without much effort, it gives them a birds-eye view of the problem. Their biases and pain points go away. They become more objective. Their issues become smaller and smaller the more time they spend away from it," she adds.
The therapeutic nature of trekking is backed by science as well. Many studies have shown that going on a trek positively impacts the mind by releasing feel-good hormones. This was also highlighted by Indiahikes founder Arjun Majumdar in his TEDx Talk.
When we trek, our body releases large doses of endorphin, the hormone that makes us happy. Then there is a boost of serotonin, which relaxes us. We also get strong doses of dopamine, which makes us feel accomplished. There's also a good amount of oxytocin, which gives us a sense of tranquillity and love.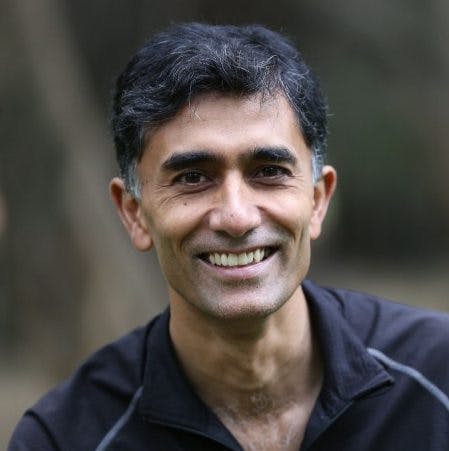 Arjun Majumdar
Founder, CEO
These far-reaching benefits make trekking an ideal choice for adventure therapy.
Much like Sayma, there have been several others who have benefited from trekking to overcome mental health issues, the loss of a loved one, lack of confidence or lack of resilience. 
Adventure Therapy Treks at Indiahikes
Indiahikes is starting Adventure Therapy treks with the sole objective of enhancing the soothing impact of trekking. These treks will be facilitated by a team of professional therapists who will conduct one-on-one as well as group sessions with the participants.
The presence of trained psychologists will enable individuals to dig deeper than usual to explore the root of their issues. Talking therapy and experiential learning will be the key features of these specially designed treks.
Sayma's story is a testament to how transformative trekking can be and with Adventure Therapy treks, Indiahikes aims to elevate what a trek does on its own.
The first batch of Indiahikes' Adventure Therapy trek, which will be led by Ms. Izzat Yaganagi herself, leaves for Dayara Bugyal on April 25.
Related Videos
How Trekking Transforms Families | Outdoor Learning with Indiahikes
How The Experiential Learning Program Helped My Students Find Joy | Indiahikes
How Trek Leading at Indiahikes has Changed Me Personally | Indiahikes
Sign up for our much loved Weekly Mailer
We have terrific trekking tips, trek updates and trek talks to look forward to