How Aditya Decided to Join Indiahikes After Completing His Engineering
Share this story
"I was in my second year of engineering when I realised that it was not for me. I had so much clarity about this thought that I didn't even sit for placements.
Instead, I explored a completely different world of trekking. I would often trek in the Sahyadris around Pune. I even explored some Himalayan treks.
At that time, it was my curiosity about the trekking world that brought me to the Indiahikes website.
The website turned out to be my permanent source of information about treks and trekking tips. I knew that the information was credible. I developed trust in the organisation just through their bank of information.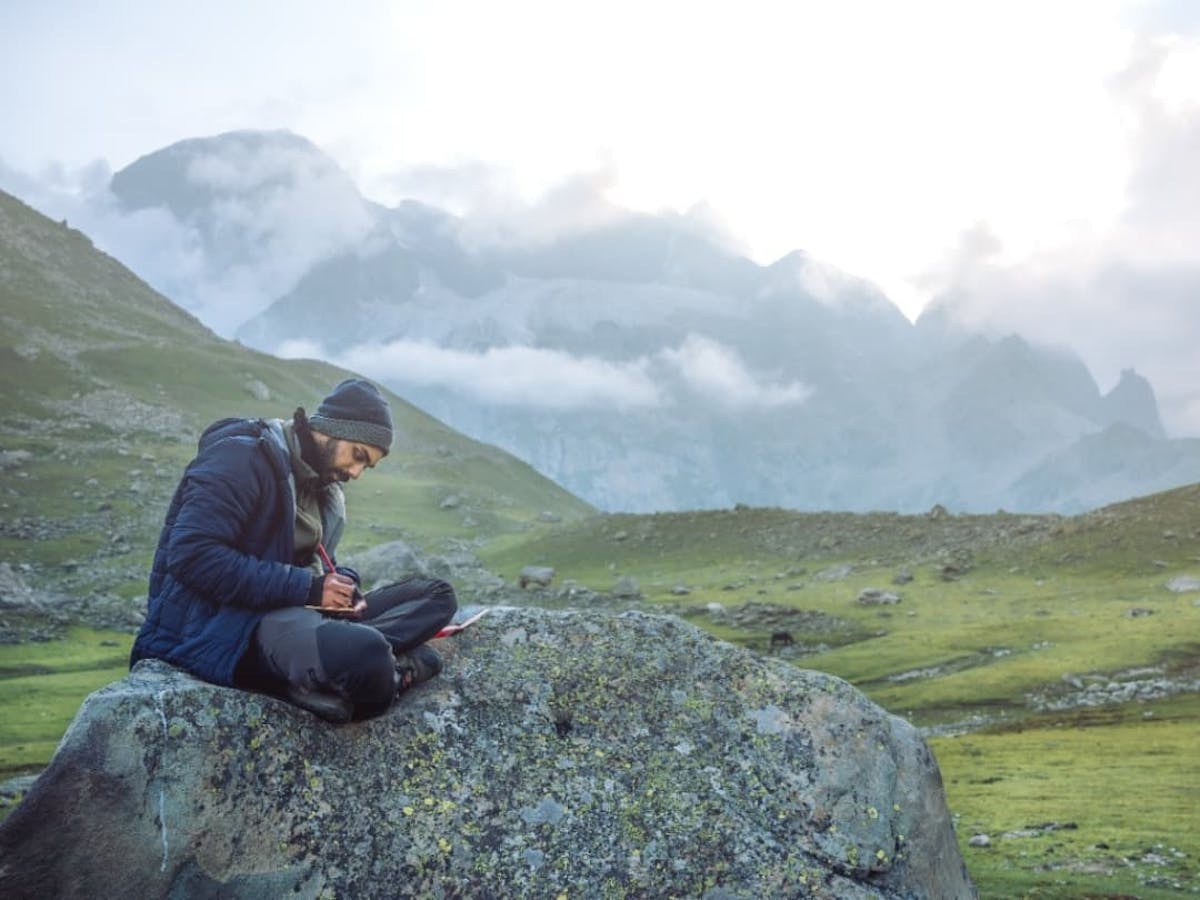 Aditya jotting down his thoughts during a trek
In my last days of engineering, I was at a junction in my life where I had to decide the direction of my career. My heart could only think about working outdoors.
The idea was so exciting that in my final year, I decided to organize a trek in the Sahyadris on my own. It was the Torna Fort trek.
I remember how I managed everything on my own. Right from promoting the trek to organising food on the trek and to figuring out the transportation. And it wasn't easy at all!
In fact, getting 15 people to come together was a task in itself.
The trek went well in terms of organisation. However, I did not feel I could do much. I wanted to facilitate the kind of experience that I get on a trek but I realised how difficult that was.
That's when I thought about Indiahikes. Since I already knew about the organisation's work, I thought it would be the right place for me to work.
I wanted to be that catalyst who would facilitate such experiences in the outdoors.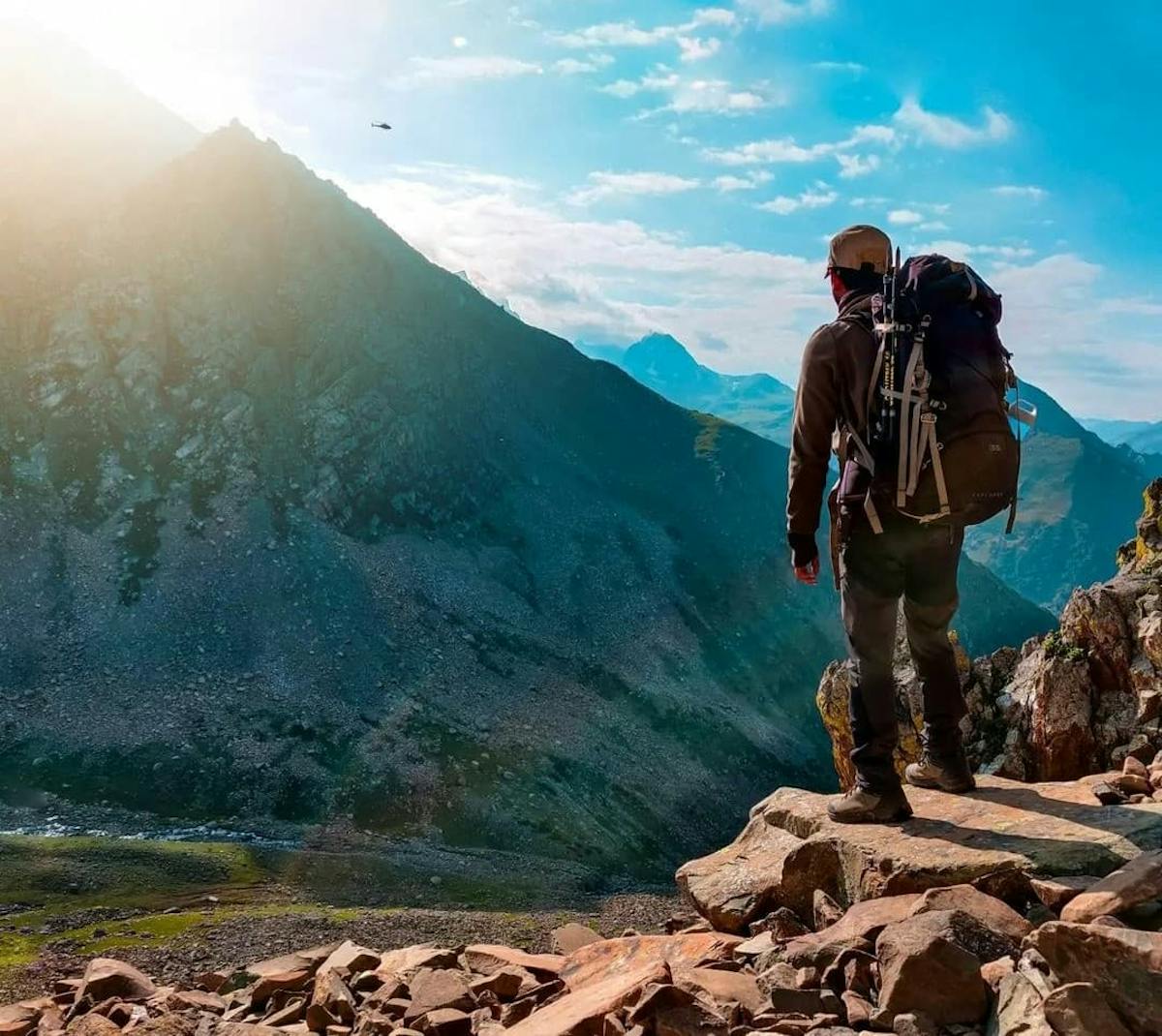 Aditya taking in the view during one of his expeditions
When I look back, it's been about 2.5 years of working at Indiahikes. The past years have flown by with me doing what I love. I have gone beyond just wanting to facilitate a good experience.
My dream is to see more children trekking in the outdoors. This is where I relate so strongly with the vision of Indiahikes that Everyone Must Trek.
I believe formal education can teach a lot of things. However, experiential learning in the outdoors instils strong values in children; values of care, love towards nature and sustainability. It makes them learn life skills. It makes them more confident and resilient. I cannot imagine any classroom doing this in a span of 4 days.
Today, when I take children to the Himalayas, and their parents tell me that the trek transformed their children's lives, I cannot think of having a more meaningful career.
I am able to contribute to something I strongly believe in. It's what makes my life meaningful every day."
- Aditya Bodke, Outdoor Leader at Indiahikes
Sign up for our much loved Weekly Mailer
We have terrific trekking tips, trek updates and trek talks to look forward to