How Akshay Upreti Went From Being an Intern to a Slope Manager at Indi...
Share this story
How Akshay Upreti Went From Being an Intern to a Slope Manager at Indiahikes
Category Transformation Stories
"I joined Indiahikes as a Green Trails intern. It gave me exposure to the role of a Trek Leader.
I noticed that all the Trek Leaders were almost the same age as me but were much more confident. They were growing day by day in their roles. It was a great deal to get that kind of exposure at such an age.
My interactions with the local staff also made me see the passion they have for their work.
All these scenarios made me look at work differently. I started feeling work could be meaningful too.
After completing my Green Trails internship, I started working with an IT firm. Soon in the job, I realised I wasn't fitting in that environment. I would keep thinking about how good it felt working as a Green Trails intern.
I decided to step out of it and re-apply to work at Indiahikes as a Trek Leader.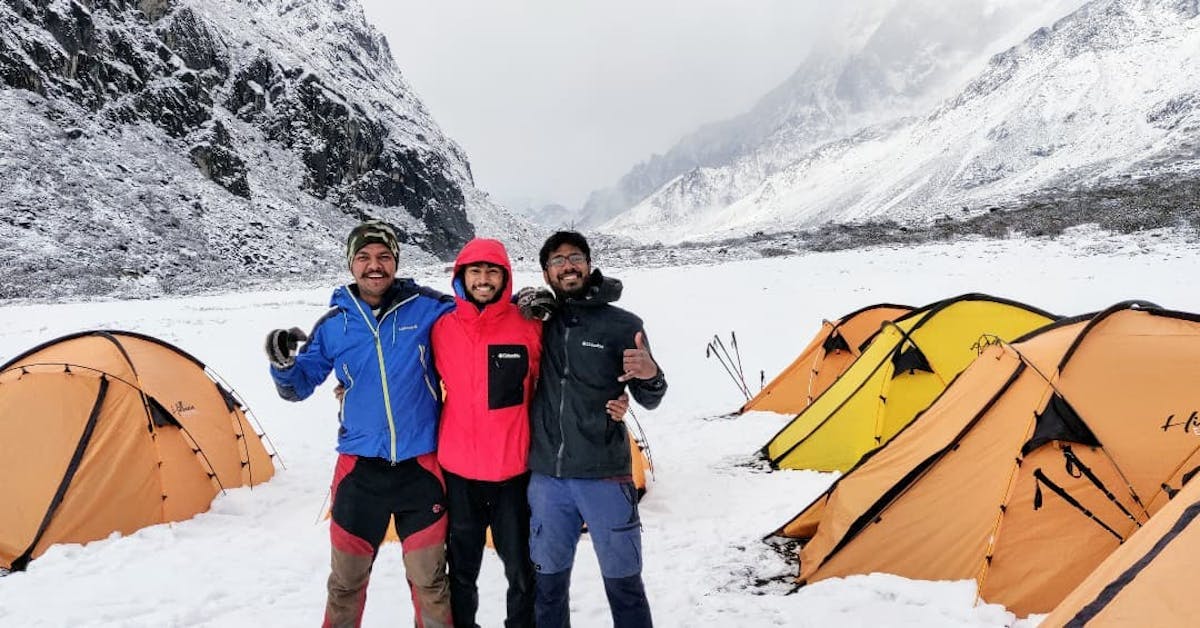 Akshay's love for the outdoors brought him back to Indiahikes
Unlike my corporate job, where no one gave me much responsibility at an early stage, at Indiahikes I was in a leadership position.
I had to make crucial decisions, manage people of different age groups and help them work efficiently. It was new for me. I was out of my comfort zone but that's where I could see myself growing.
Trek leading gave me an opportunity to grow holistically. I realised I had to take ownership of my work or I won't be able to take it forward.
Another way in which trek leading differed from my previous job was how it gave me a chance to meet people from various walks of life. When I was working in IT, I didn't have many conversations from which I could take back a lot of things.
But when I met people as a Trek Leader, having conversations with them in an outdoor setting widened my perspective.
The journey was fulfilling. More so when I heard trekkers speak about their transformations after the trek.
Now that I have moved into the role of a Slope Manager, I am working towards mentoring people in my team. I am helping the staff members and Trek Leaders be aligned with the vision of the organisation.
As I look back, I remember how I had started out and where I am now. There has been a drastic change in my level of patience. Uncertain situations do not rattle me as much now. Instead, I am always thinking about solving new problems.
I am not looking at my work as just a job anymore. I have a huge role to play in redefining the future of trekking in our country. That's what keeps me going every day."
- Akshay Upreti, Slope Manager at Indiahikes
Sign up for our much loved Weekly Mailer
We have terrific trekking tips, trek updates and trek talks to look forward to