How Anamika and Sohaib inspired others to leave mountains better on th...
Share this story
How Anamika and Sohaib inspired others to leave mountains better on the Kashmir Great Lakes Trek
Category Transformation Stories
"I have been following Indiahikes website thoroughly during the pandemic. When my mom noticed this, she pushed me to go on a trek once the second wave had gone by.
I decided to do the Kashmir Great Lakes trek; that too carrying my own backpack.
Besides expecting grand views every day, there was something which I didn't expect at all.
There was a lot of trash around me.
My source of satisfaction was picking up the trash. There was no way I could leave it there.
However, since KGL is a long trek, after a few days my knees started paining due to bending down constantly.
Seeing me in pain, my teammates decided to be the hands to my eyes. Wherever I used to spot trash, they made sure to pick it up on my behalf.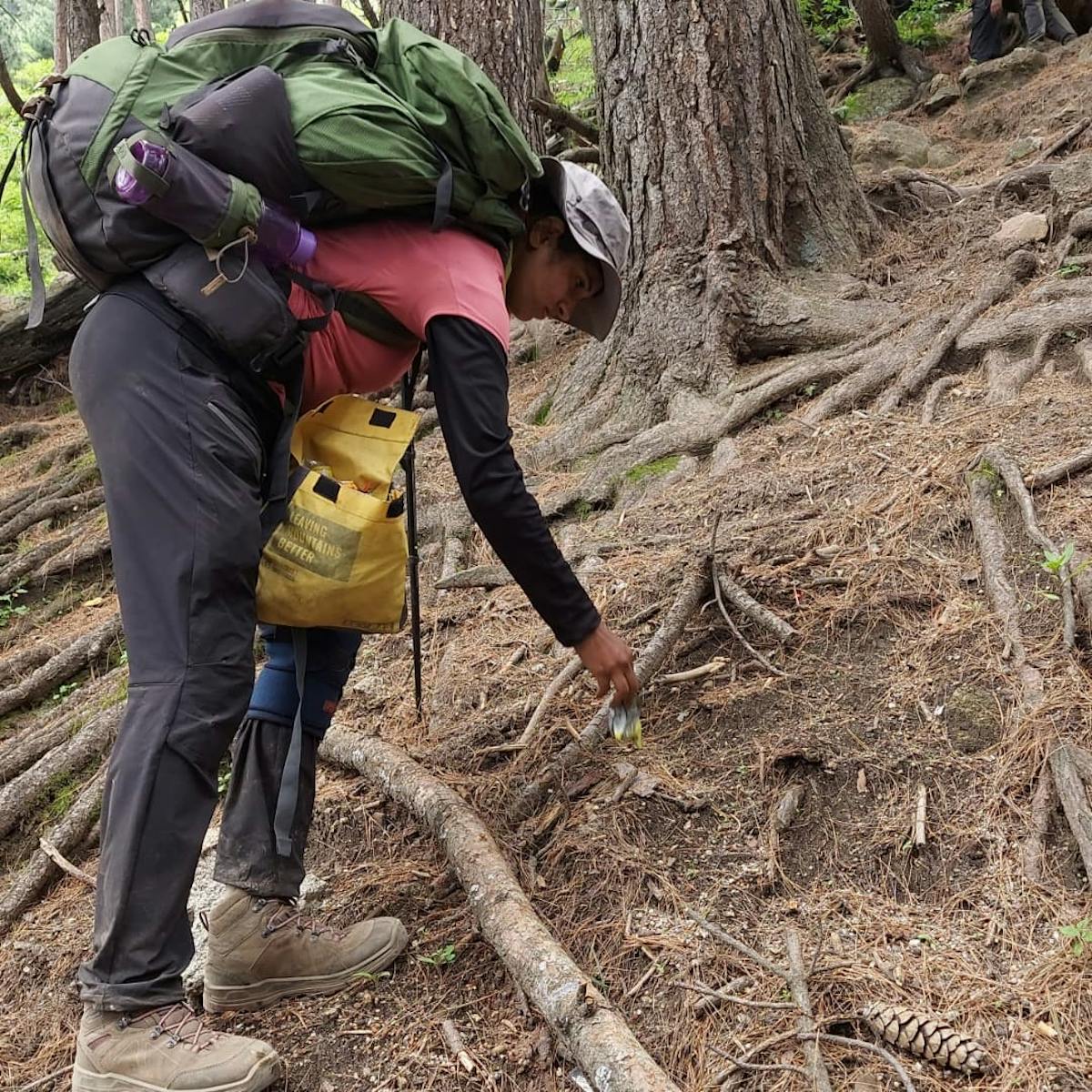 Anamika and Sohaib set an example on the KGL trek
On the last day, while coming down from Gangabal to Naranag, I was at the back of the team and we were picking up a lot of trash.
There were some locals who were travelling from a viewpoint back to Kashmir. Seeing us pick up trash, they approached my friend Sohaib. They felt very touched by this act.
Sohaib and I got into a small conversation with them and told them to help us out. All they had to do was collect the trash they saw on the trail and put it in smaller piles so that we could collect it later.
As we started moving further, we noticed waste collected and kept in a pile.
After that, we saw such piles kept aside every 100 meters. Not just that, the quantity of waste kept increasing.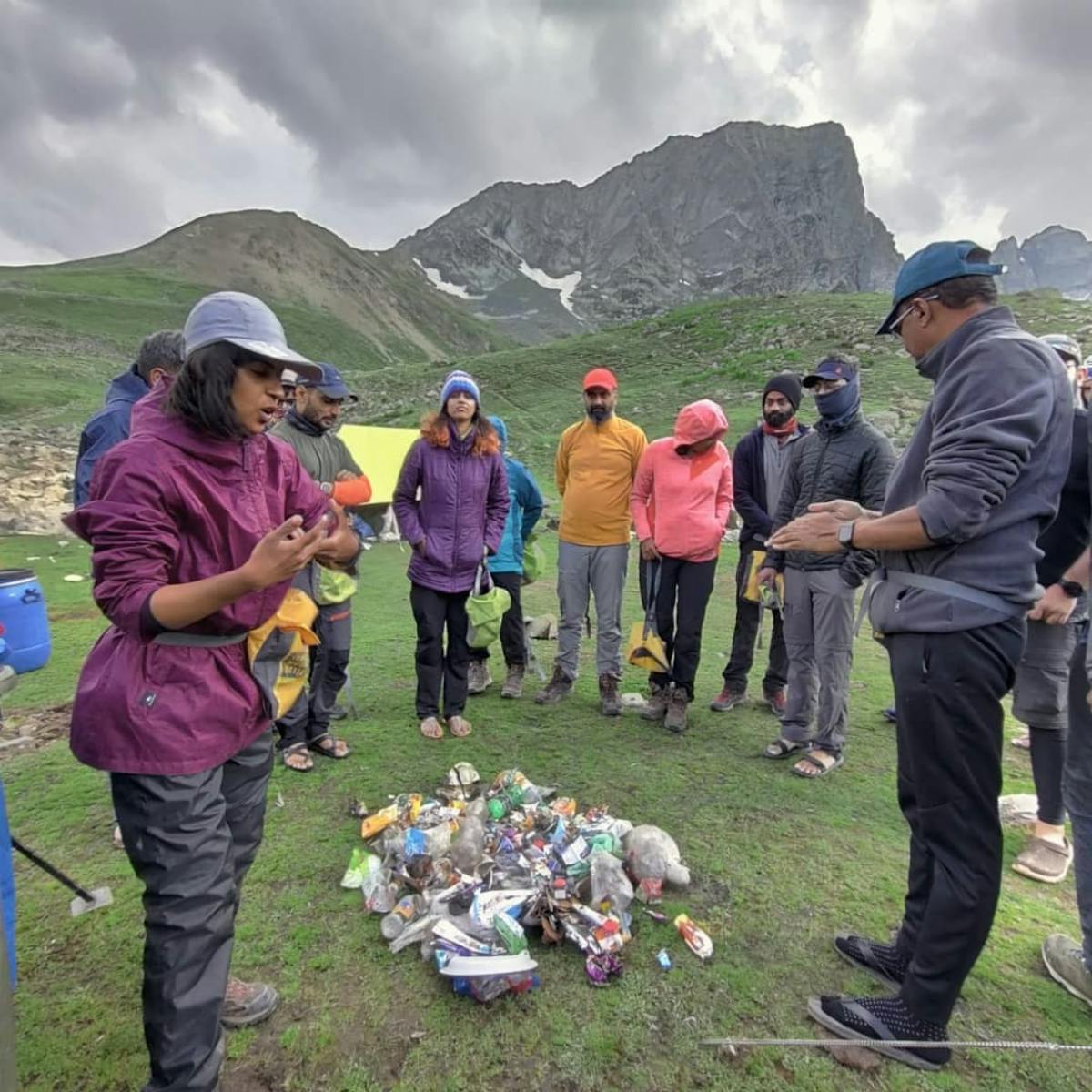 Anamika and Sohaib along with their trek mates collected heaps of trash
When I reflect on this experience, I feel we are so used to being around trash in the cities. But when we go to the mountains, we do not expect it to lie among such beautiful views.
Just like positive emotions heighten up when you are around the mountains, you feel highly disgusted by their poor state.
This is one reason that it heightens my emotions to clean up every piece of trash I see.
Only an experience as strong as a trek can make you question your choices as a consumer.
Being on the KGL trek has reinforced my thoughts to think 10 times before buying anything and ask myself - Do I really need to buy this?'"
- Anamika Suresh, Indiahikes Trekker | Kashmir Great Lakes Trek
Sign up for our much loved Weekly Mailer
We have terrific trekking tips, trek updates and trek talks to look forward to