Here's Why Ankur Decided to Choose Trek Leading Even After Becoming a ...
Share this story
Here's Why Ankur Decided to Choose Trek Leading Even After Becoming a Chartered Accountant
Category Transformation Stories
"My first trek was in 2015 to Kedarkantha. It was the first time I went to the Himalayas. I went there without any expectations.
The experience was so beautiful that we decided to go for another trek in winter next year. So we went to Kuari Pass the next year and then to Brahmatal the year after that.
In these three years of trekking and being exposed to the mountains, I wanted to dive deep into the world of the outdoors.
However, it was difficult for me to imagine working in such a different world. I was doing my CA final preparations and I wasn't confident to switch my profession so early. Also, I come from a family which used to believe in living a traditional way of life. So I had to let go of that thought.
The trekking spirit in me was still alive though.
During my articleship, I started saving for a big trip. We wanted to do Stok Kangri.
In August 2019, we summitted Stok Kangri. The experience was truly transformational for me. It brought back the thought of working outdoors. It got me wondering where I can actually start.
The thought got sidelined once again and I got back to my corporate life.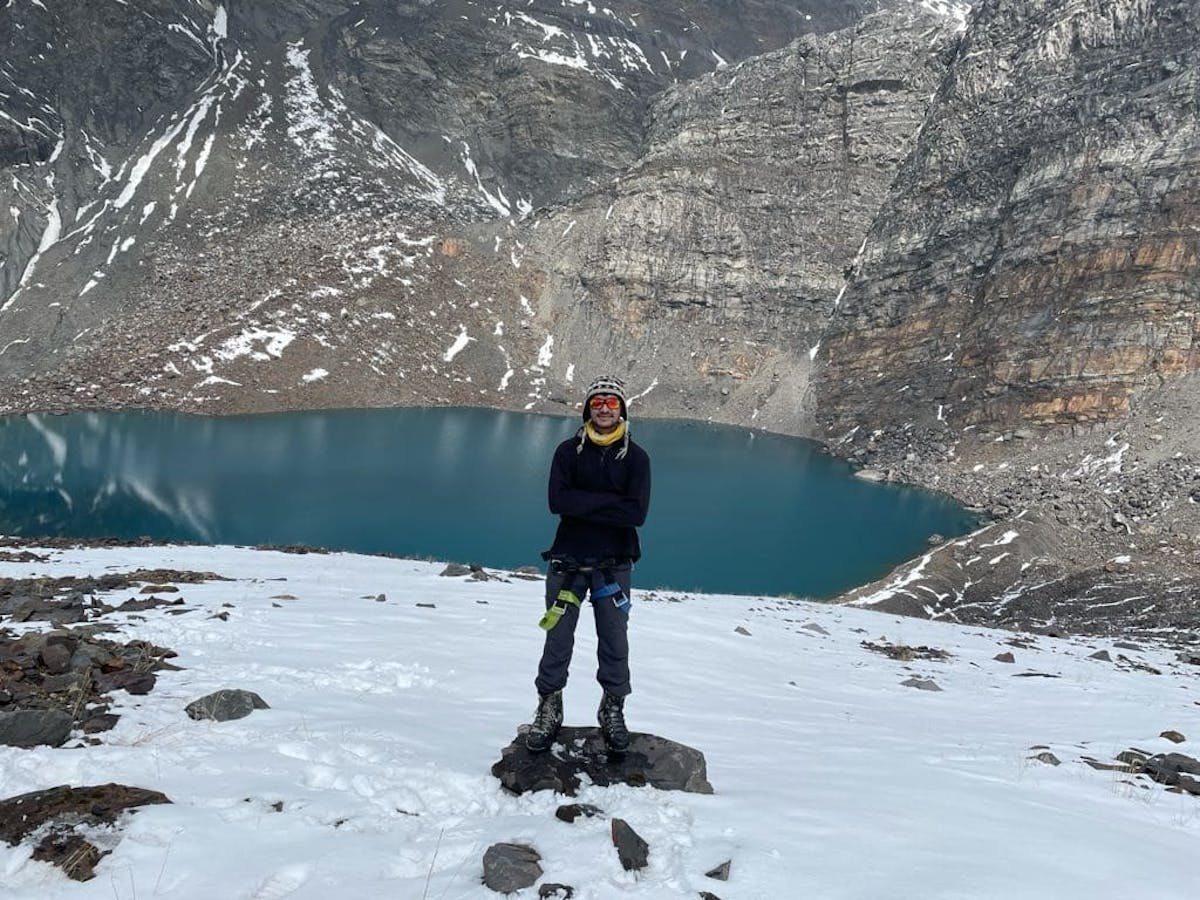 Ankur formed a strong connect with the mountains
In 2020 towards the end of the year, I got the weekly mailer of Trek With Swathi about hiring for the role of an Assistant Trek Leader.
At that time, my final CA result was awaited.
So when the opportunity to become an ATL came about, I didn't want to miss out on it. I would know once and for all whether the outdoor world was meant for me or not.
So I went ahead to apply and heard back from the team within 3 days!
I further went on to do my training in Bangalore. It was during my training in the mountains that I got my CA exam results. I had passed! Despite my passing, I chose to stick to Trek Leading and carry on with it as a career.
At home, I was surprised to see the positive response that came from my parents about this decision.
When I look back at my decision of choosing trek leading after becoming a CA, I don't have any regrets.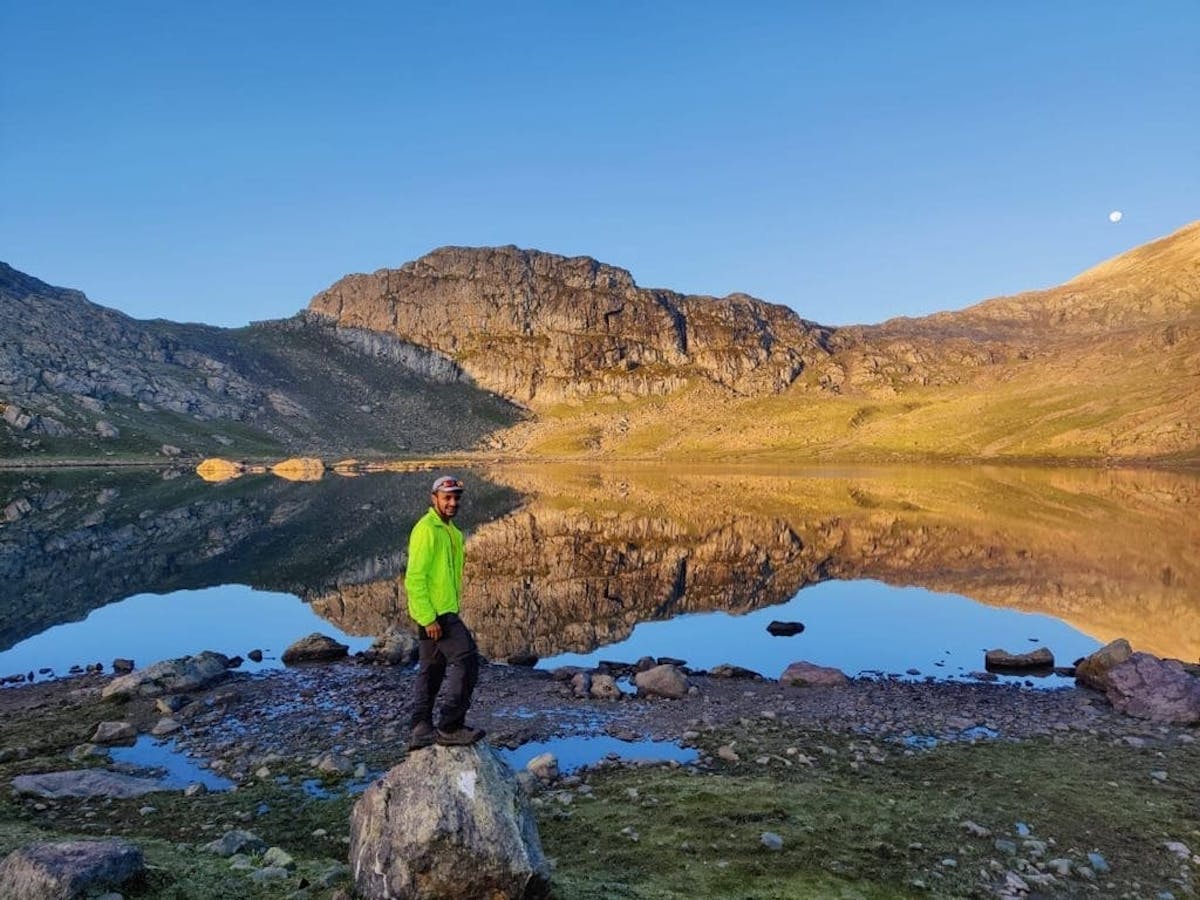 Trek Leading has been extremely fulfilling for Ankur
Being a Trek Leader is not at all easy. The toughest part is to stay away from my family and my close friends for months.
However, every time I sit in the debriefing after completing a trek to reflect on our trek experience, that's where the magic happens. When I hear people taking back so many learnings from different aspects of the trek experience, it fills my heart with contentment.
Each and every second spent away from my loved ones feels worth it only because I know that the work that I am doing is impactful and I am helping people become a better version of themselves."
- Ankur Malani, Outdoor Leader at Indiahikes
Sign up for our much loved Weekly Mailer
We have terrific trekking tips, trek updates and trek talks to look forward to