How Gourab Left His Job as a School Principal to be a Trek Leader, and...
Share this story
How Gourab Left His Job as a School Principal to be a Trek Leader, and Now a Slope Manager
Category Transformation Stories
"I have done my formal education in law. I left my law practice and started teaching students of higher standards.
After teaching for a long time, I got an opportunity to be the principal of a boarding school in Bihar. This was a big step in my professional life. I took it up and worked for a few months, with all the privileges and perks that school principals usually have.
Yet, I found something missing. The work I was doing didn't feel fulfilling. I didn't feel content with what I was doing.
Then one day, one of my friends suggested that I apply to work with Indiahikes as a Trek Leader. I scoffed at him. I didn't think that would ever happen because my life was totally different from the life of a Trek Leader.
But it left me thinking. I'd been on several Himalayan treks. Every time I was in the mountains, I was a completely different person. My energy was high, I didn't frown at challenges.
In that brief moment, I thought maybe I should take a chance.
When I applied, I surprisingly got selected to work as a Trek Leader.
That day, my life took a 360-degree turn! And there has been no looking back.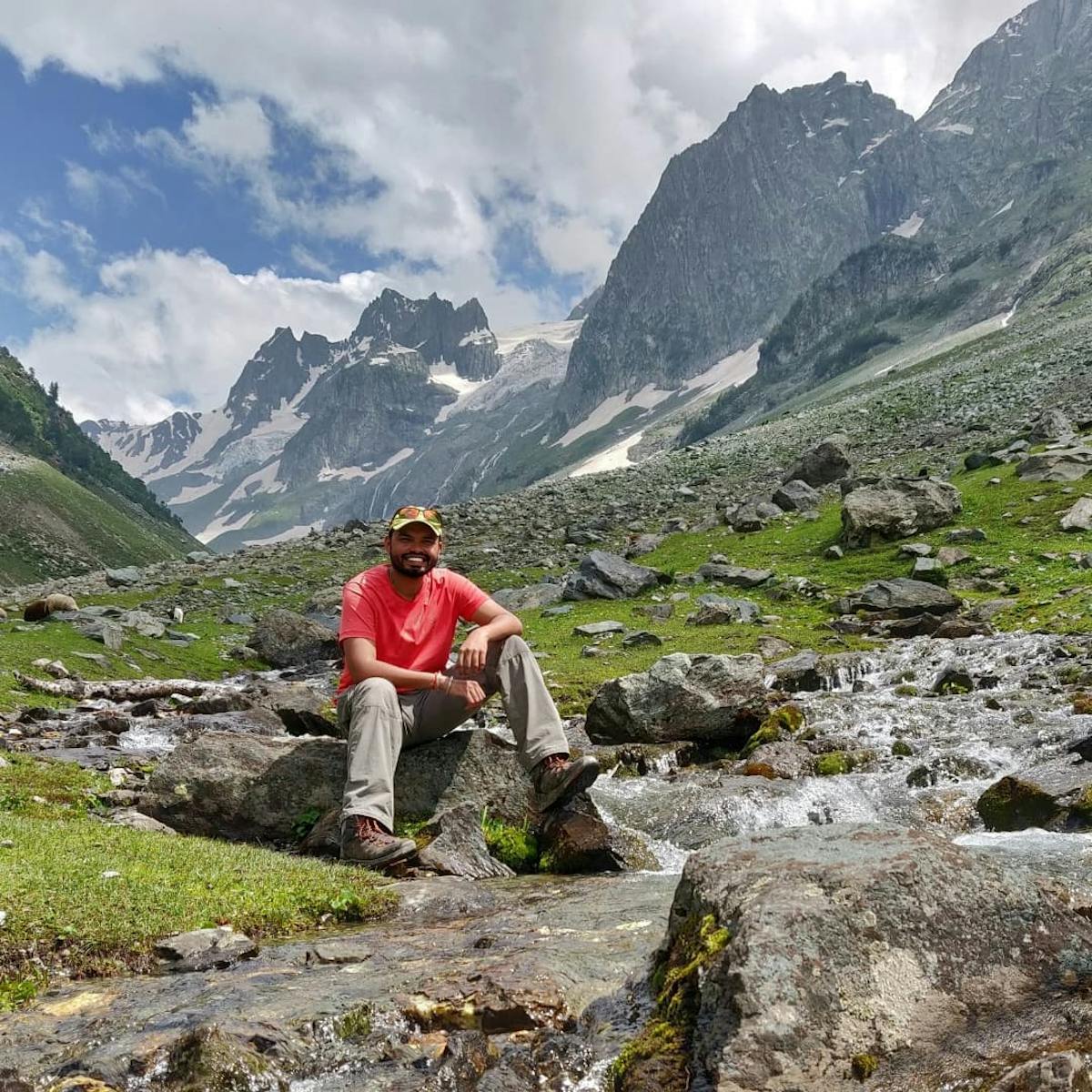 Gourab went from being a School Principal to a Trek Leader
Over the past few years, I have grown more than I can imagine. I have seen the toughest of situations on treks, but these difficulties have always been challenges that help me grow as a leader.
I have worked closely with our local staff members. Each one of them has been so loving and caring towards me. They would always put others before themselves.
My involvement in growing a large organisation like Indiahikes has grown incredibly. So much so that I have grown from a Trek Leader to a Slope Manager. I have been given the responsibility of growing future Trek Leaders and local staff members. It's a huge responsibility and sometimes it scares me.
But my learnings from my work have helped me. Not just professionally, but to grow as a person.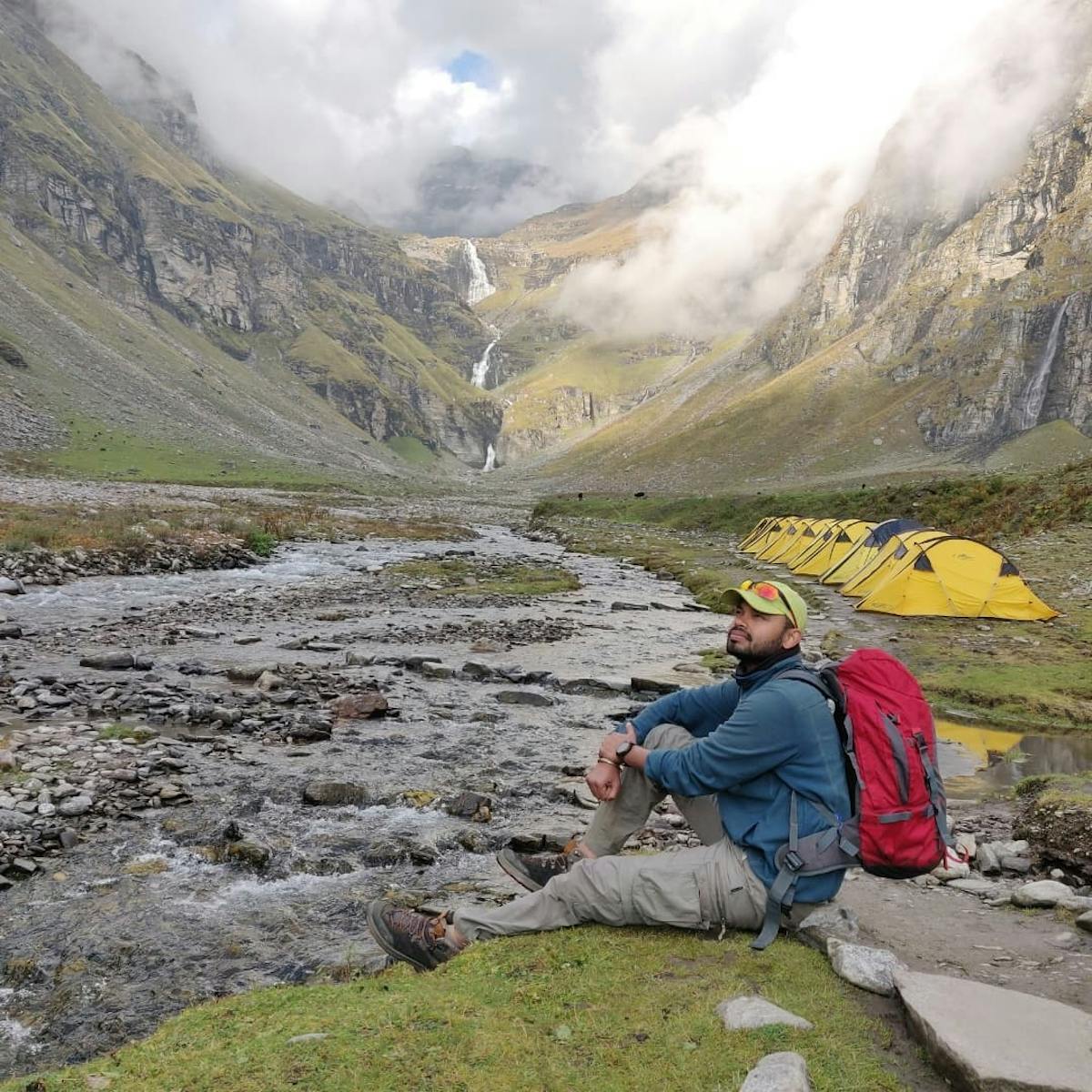 Gourab worked hard and upskilled himself to become a Slope Manager
What keeps me passionate about my work every day is the vision that we are working towards - Everyone must trek. I feel it has a very transformative power and in this journey towards our vision, not just our trekkers, but all of us at Indiahikes are becoming a better version of ourselves.
The thing that was missing a few years ago gets fulfilled every day. Because here, I do not work for the privileges.
Working with Indiahikes is a responsibility for me. The freedom and creativity that I get while working are what has kept me going."
- Gourab Nandy, Slope Manager at Indiahikes
Sign up for our much loved Weekly Mailer
We have terrific trekking tips, trek updates and trek talks to look forward to