How Heera found his identity while working at Indiahikes
Share this story
"In 2016, I came back from Moradabad to Lohajung. In Moradabad, I was working in the agricultural field. But the city life didn't suit me well. I missed the mountains and they pulled me back to Lohajung.
At that time, Khushi, my cousin, was working with Indiahikes. He asked me if I would like to join too. I immediately said yes and started working as a helper at the Bedni campsite of the Roopkund trek.
One day I met Mahi at Lohajung, the base of the Roopkund trek. He had been working at Indiahikes for longer and he asked me to take up the role of managing our Lohajung store.
This role required me to be at the base. Here I had the opportunity to meet Manish sir. He looks after research and development at Indiahikes. Manish Sir pushed me to upskill myself. Soon, I started looking into our merchandise and accounts.
That's how I started another leg of my journey at Indiahikes.
The new role helped me learn many things about managing operations. Slowly, I transitioned into the role of a Trek Manager.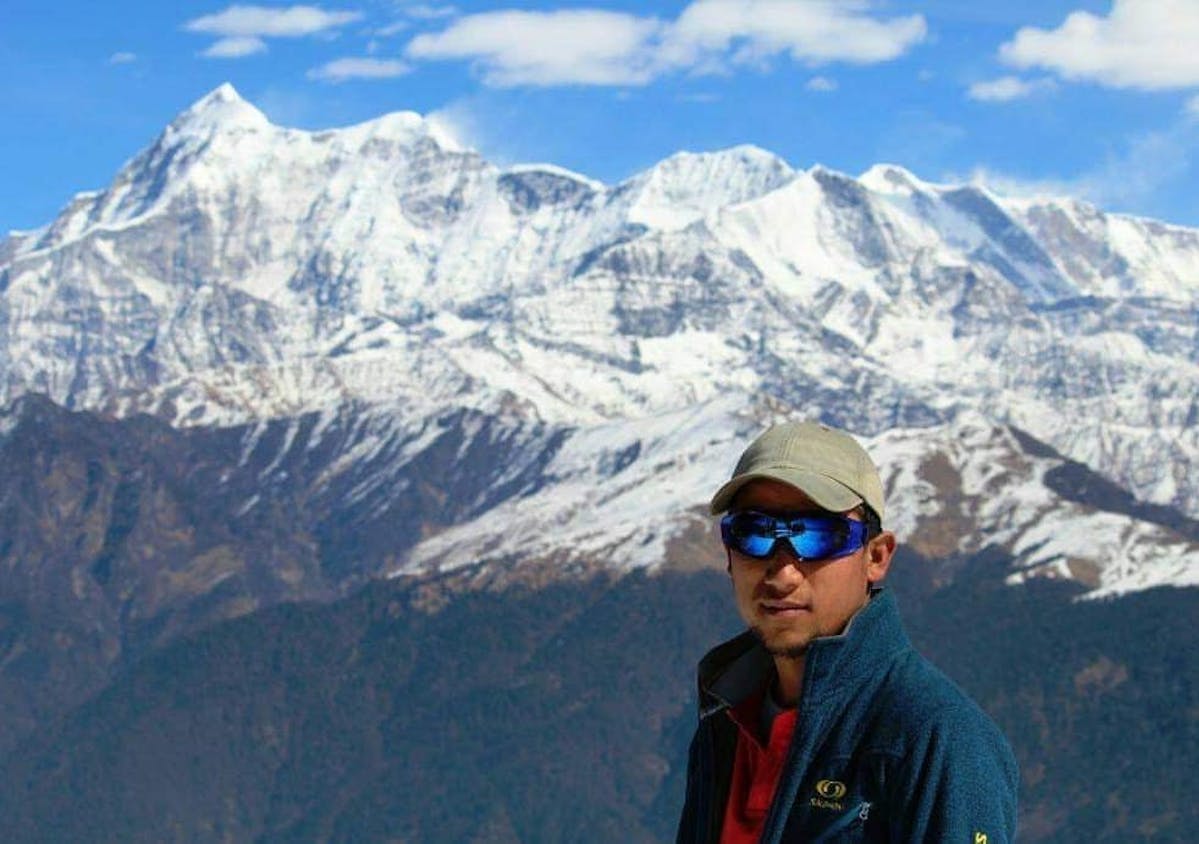 Heera worked his way up to being a Trek Manager
It's been three years since I became a Trek Manager. During this period I got a chance to work at Lohajung (Uttarakhand), Sandakphu (West Bengal) and Manali (Himachal Pradesh).
My work has given me a lot of recognition in my own village. Everyone in my family and the village knows about it. They feel very proud of what I do.
I have reached a stage where I am able to support my family quite well. This is a huge win for me. I have grown from a very small role and slowly learnt how to take more responsibility. Not just that, I have also realised what it means to fulfil them.
In this journey, I have also learned to talk to people from various walks of life. It wasn't easy for me earlier, but now I do not hesitate to go out of my comfort zone, communicate and get work done.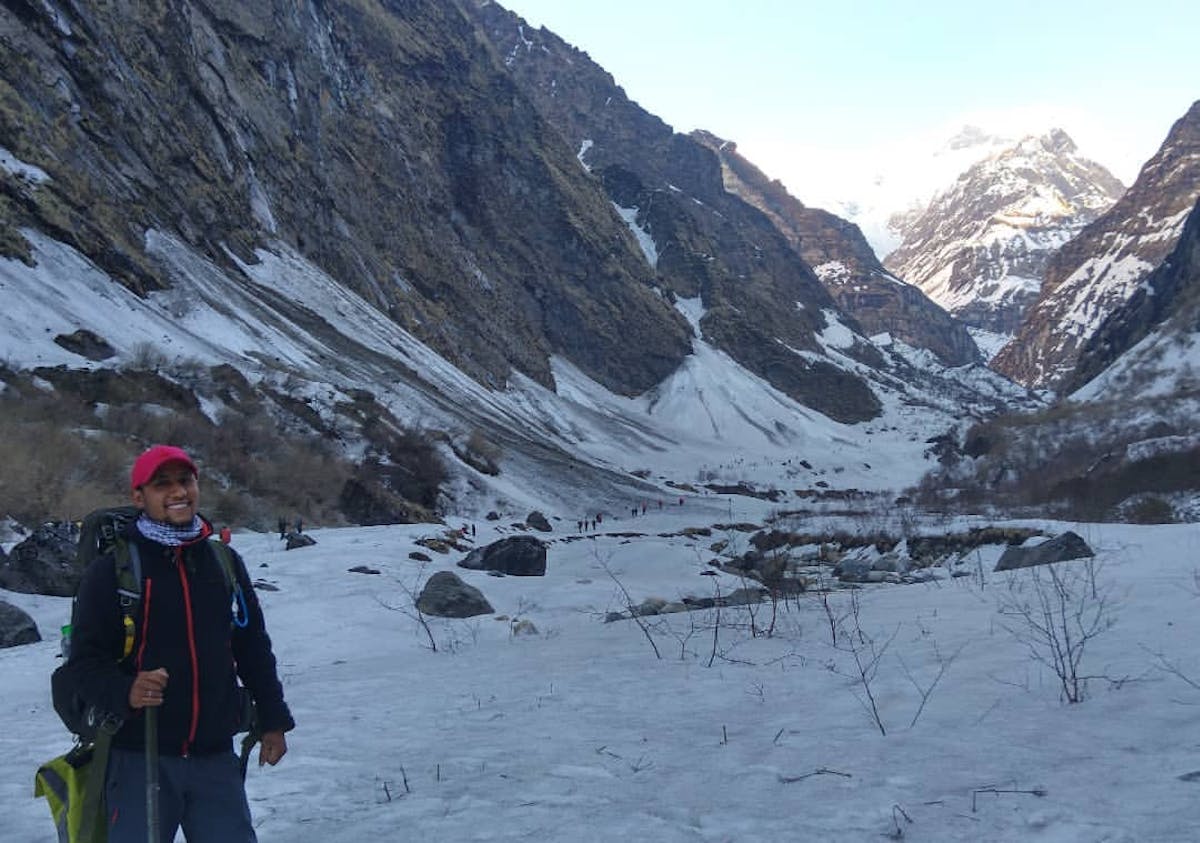 Heera has grown remarkably over the years
The thing that I value the most about my work is that every day, we meet trekkers who are coming from cities with dreams of watching grand mountain views, stars, snow on trails. They dream of being close to nature. When I see their dreams getting fulfilled, I know that am doing good work.
I also love the fact that I get to work in the mountains, for the mountains.
Indiahikes has created a beautiful opportunity for locals like me. Now we do not have to run away to the cities to earn. Life is much more fulfilling this way.
Main janam se hi pahaadi nahi, dil se bhi pahaadi hoon!"
- Heera Bisht, Trek Manager at Indiahikes
Sign up for our much loved Weekly Mailer
We have terrific trekking tips, trek updates and trek talks to look forward to