How I Became An & Accidental Himalayan Trekker
Share this story
The year was 2013. It was early August and time for my annual "touristy" trip. This time, the pick was the remote Zanskar Valley region of Ladakh.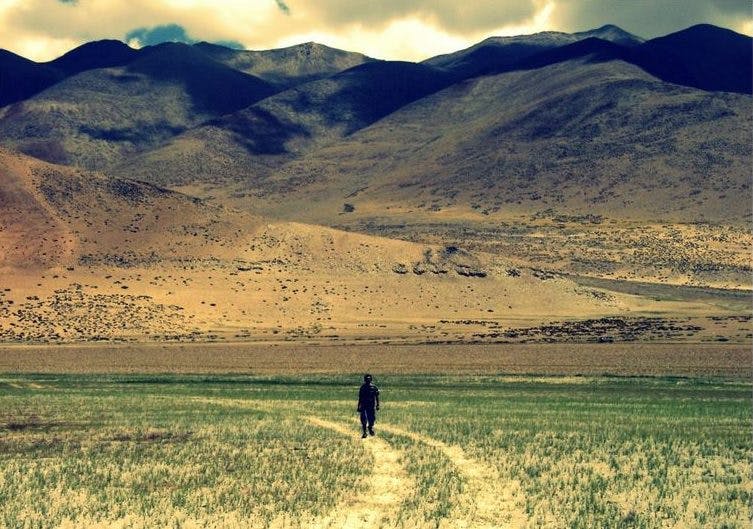 We were on our way back to Kargil when our car skidded and crashed into a boulder. I instantly knew that I had a broken hand. More worryingly, my friend, Neha, had a head impact and was completely disoriented. Luckily, she settled after a few minutes. The others escaped with mild bruises. With the mangled remains of the car unworthy of taking us to Kargil, we waited for another car to pass us by.
Fortunately, in just a few minutes we had another taxi rumble right along. The roads in Zanskar are very rough; I could feel the shattered pieces of bone rattling inside me throughout the way. We halted en-route at the army base in Rangdum where our soldiers provided us with the yummiest dal khichdi of our lives. With clenched teeth, I rode through the rest of the journey cracking PJs and singing songs aloud (Himesh – I owe you!).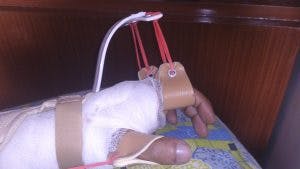 At the Kargil Military Hospital, doctors confirmed that I had multiple fractures to my left humerus (the bone between the shoulder and the elbow) and required surgery. With an immobilising cast, they asked me to fly back home to Mumbai. Neha returned with me to ensure I was safe and comfortable.
The very next day I got operated. Writhing in pain as the anaesthesia began wearing off, I saw my parents standing before me. After a minute of silence, they said, "You must go back and finish this trip that you could not complete." With a lump in my throat, feeling blessed to have parents like them, I said, "Yes, I will."
Physiotherapy began, but I was in store for a setback. I had developed radial nerve palsy – "the wrist drop syndrome." My left hand was rendered useless – neither could I raise my wrist nor open my fingers. Although I slowly regained the flexibility and strength of my humerus, months had passed with negligible improvement to the wrist drop.
Reaching every tiny goal was an ecstatic breakthrough; the progression from picking up a coin lying on the table to buttoning a shirt, from holding a glass to giving a high-five, from using a nail cutter to typing on the keyboard. Slowly, but steadily, I began making headway.
It was almost the June of 2014 when I could start using my hand again. I wanted to do everything I used to do before. I expressed my desire to go trekking to my orthopaedic and my physiotherapists. They gave me a thumbs-up and reassured me that they would take care of every eventuality. I chose a simple monsoon hike along the trails of Matheran. A bunch of friends joined me to make the hike all the more beautiful.
The coming weeks saw several more monsoon treks in the Western Ghats. I then ventured to reattempt adventure sports I used to indulge in earlier – kayaking, banana rides, white water rafting and rappelling. These activities helped restore my self-confidence.The sense of satisfaction I felt is not something I can adequately express with words.
I realised that true victory was in going beyond what I used to do before. I chanced upon a friend attempting the Kedarkantha trek with Indiahikes during Christmas. I returned to my orthopaedic for a green light and he responded with, "Go dangle from a tree with your left hand if you like."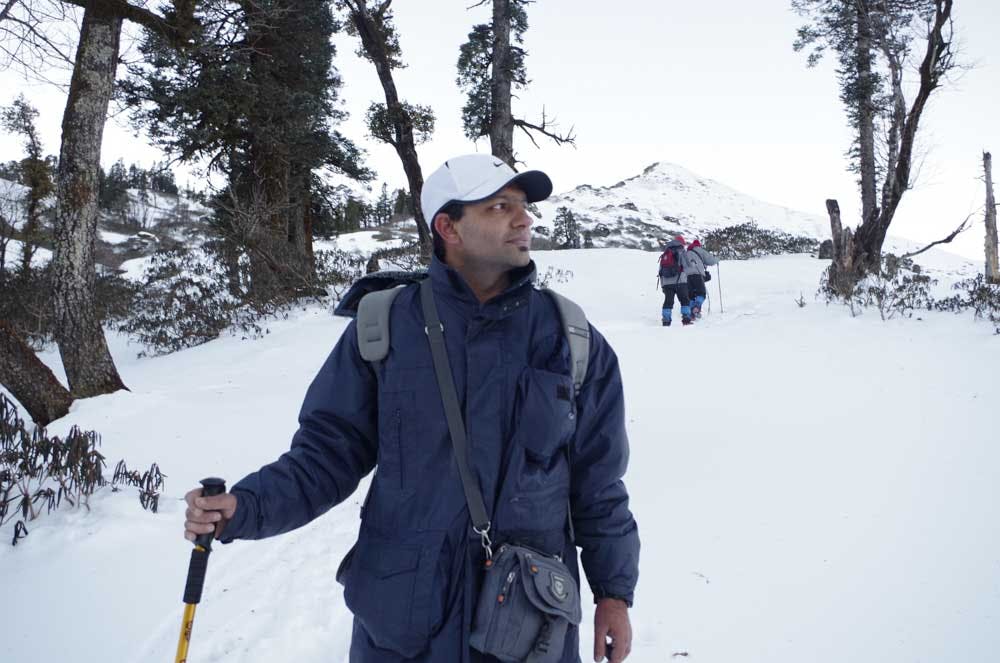 The Kedarkantha trek was the first time I experienced the grandeur and divinity of trekking in the mighty Himalayas. We hit the snow line within an hour of beginning our trek. Bountiful nature, streaking meteors, snow slides, walkie-talkie antakshari and a whole new bunch of friends – the trek gifted me innumerable moments to cherish.
The most memorable though was when we summited. Elated co-trekkers went into a photography overdrive. I spotted a lonely rock in a corner and sat there soaking it all in. A 360-degree panorama of snow clad mountains. The solace, contentment and elation of scaling my first Himalayan peak. Mesmerised, I knew that I would return to these mountains.
And thus began my tryst with the Himalayas– Kedarkantha was followed by Roopkund, Dayara Bugyal, Buran Ghati, Chandrashila-Deoriatal and Nag Tibba.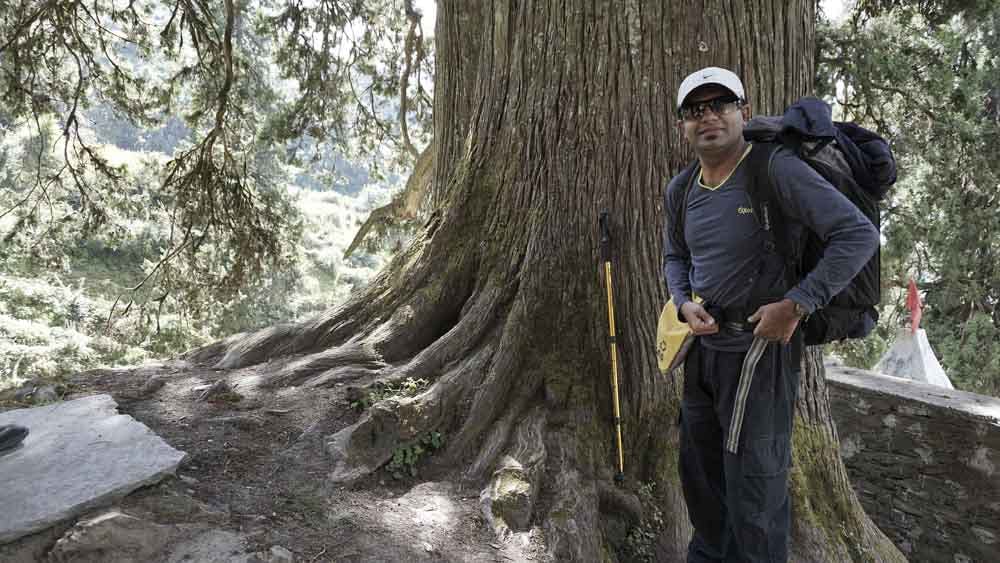 Zanskar Valley, I shall see you soon my friend…
Sign up for our much loved Weekly Mailer
We have terrific trekking tips, trek updates and trek talks to look forward to