How I Quit My Job As A Hospitality Manager To Become A Trek Leader
Share this story
Himanshu Singla's life story is as amusing as it is inspiring. He was the first from his village in Mewat, Haryana to venture out for higher studies. He was no less than a celebrity when he cracked the JEE exams and secured a seat in the coveted IIT BHU.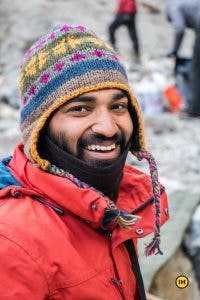 Before embracing Trek Leading as his career, he was a Launch Manager at OYO Rooms. After his 3-year stint there, Himanshu traveled extensively – he visited seven South Asian countries, hitchhiked to the southernmost tip of India. He went solo for many difficult treks in the Himalayas. Finally, his quest for being in the mountains came to fruition with Indiahikes.
Himanshu joined Iindiahikes as Trek Leader in June 2018. Since then he has led more than 35 treks and never looked back.
He shares his intriguing journey from IIT to OYO Rooms to Trek Leader.
Working as a Launch Manager
Fresh out of IIT, Himanshu joined OYO as their 17th employee. The company was in its initial phase and expanding like wildfire.
As a Launch Manager, he would travel to different cities across the country.  This re-invoked his love for travel. "It has been there, always, since my childhood. But as I grew up, it became dormant," he says.
Himanshu worked long nights and weekends as manager. Eventually, he managed to convince his CEO to compensate his working schedule with a minimum of ten days off once in three months. To his surprise, the CEO agreed.
First experience with the mountains
On his breaks, Himanshu would frequent the mountains. His first mountain trek was a solo trek to Garsain Top near Auli in 2015. What transpired here changed his life forever.
While climbing to the top, his guide got hit by AMS. This happened in the middle of a blizzard. He became nervous at first, wondering how he can safeguard himself and his guide. He quickly gathered his thoughts and proceeded with logic – first reinforcing their tent against the weather, medicating his guide and ensuring he was safe.
This incident gave him a taste of mountain adventure. He followed trekking as a hobby thereafter, for the next two years. He found himself researching more and more about treks.
On the other hand, OYO Rooms was expanding rapidly. He needed to make a decision.
In 2017, he decided to take a break from work.
Convincing the family
Being an IITian with a handsome salary, Himanshu's parents were disappointed with his plan to quit the job and travel.
"I eventually convinced them to accompany me for a day-long hike near Rishikesh. I made them sleep, cook and live in a tent. After two days, I asked my father whether he'd had a good time. His reaction confirmed that he had enjoyed it. I took the opportunity and revealed; this is what I want to do with my life," Himanshu says. 
Testing the waters with solo high altitude treks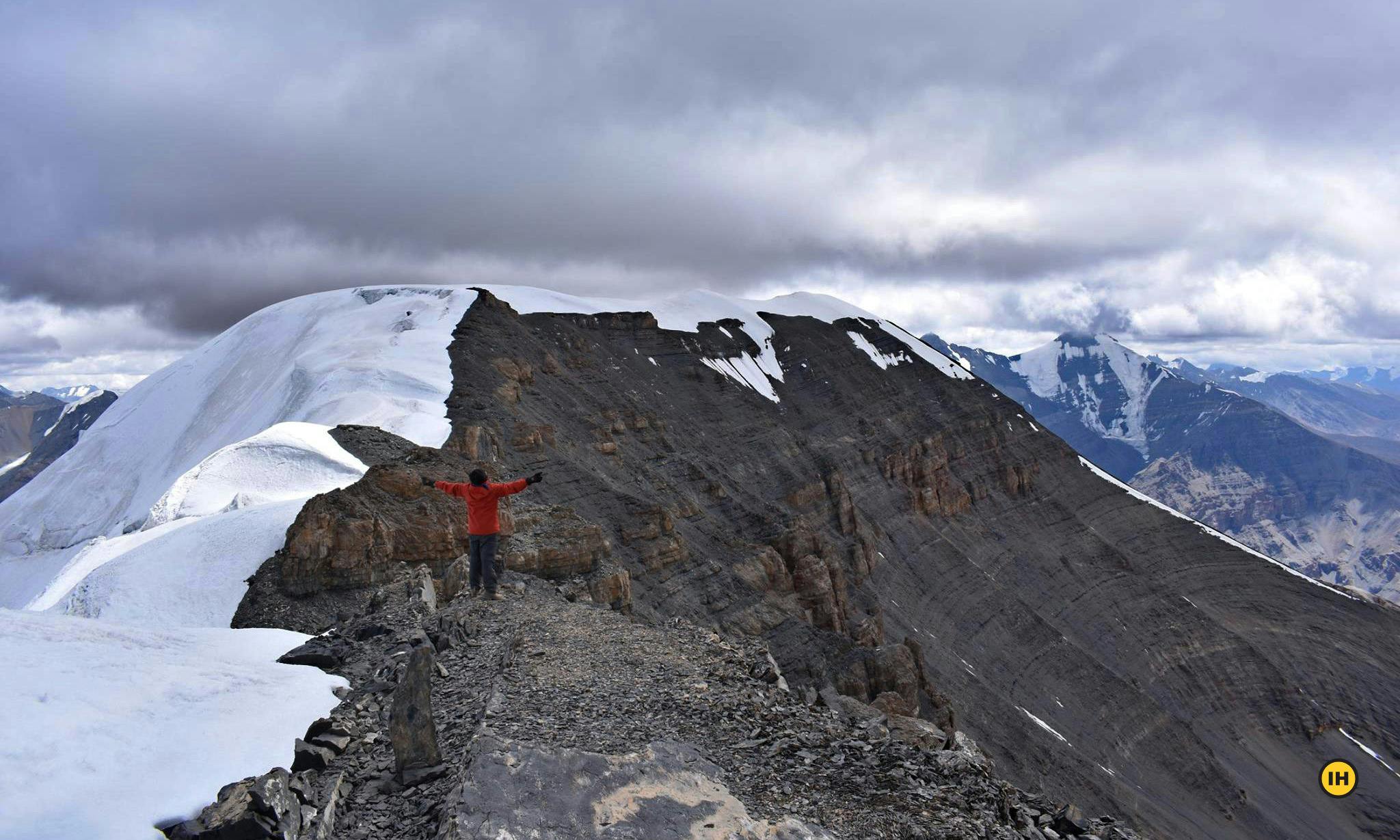 Before pursuing trekking as a career, Himanshu wanted to test his capability of surviving in the mountains.
"I decided to summit Stok Kangri in Ladakh. I had done many treks that went up to 5000 m. Stok Kangri was my first attempt to summit 6,000 m," says Singla.
He was able to successfully summit the peak in his very first attempt. So thrilled was he with the experience, that when he descended to the base camp, he set off again to summit Golep Kangri (6001m). The advanced base camp was the same for both the treks.
That month, Himanshu summited three peaks back to back — Stok Kangri, Golep Kangri, and Kanamo peak. All of them successfully.
After a year, he went back and summited Mentok Kangri. It is the highest peak he has summited so far, at an altitude of 6250 m.
Getting professional training
After his solo high altitude adventures, Himanshu decided to take his love for the mountains to the next step. He enrolled for a Basic Mountaineering Course at ABVIMAS, Manali in October 2017.
Post this he went solo to Chadar Trek in winter, and then Kuari Pass trek.
A year later, in May 2018, he enrolled for an Advanced Mountaineering Course at the National Institute of Mountaineering and Allied Sports (NIMAS) in Arunachal Pradesh.
He believes that it was his stay in Arunachal Pradesh that boosted his confidence. "I was amongst the top five students. The experience during the course instilled a different kind of confidence in me. I believed that I could do anything," adds Himanshu.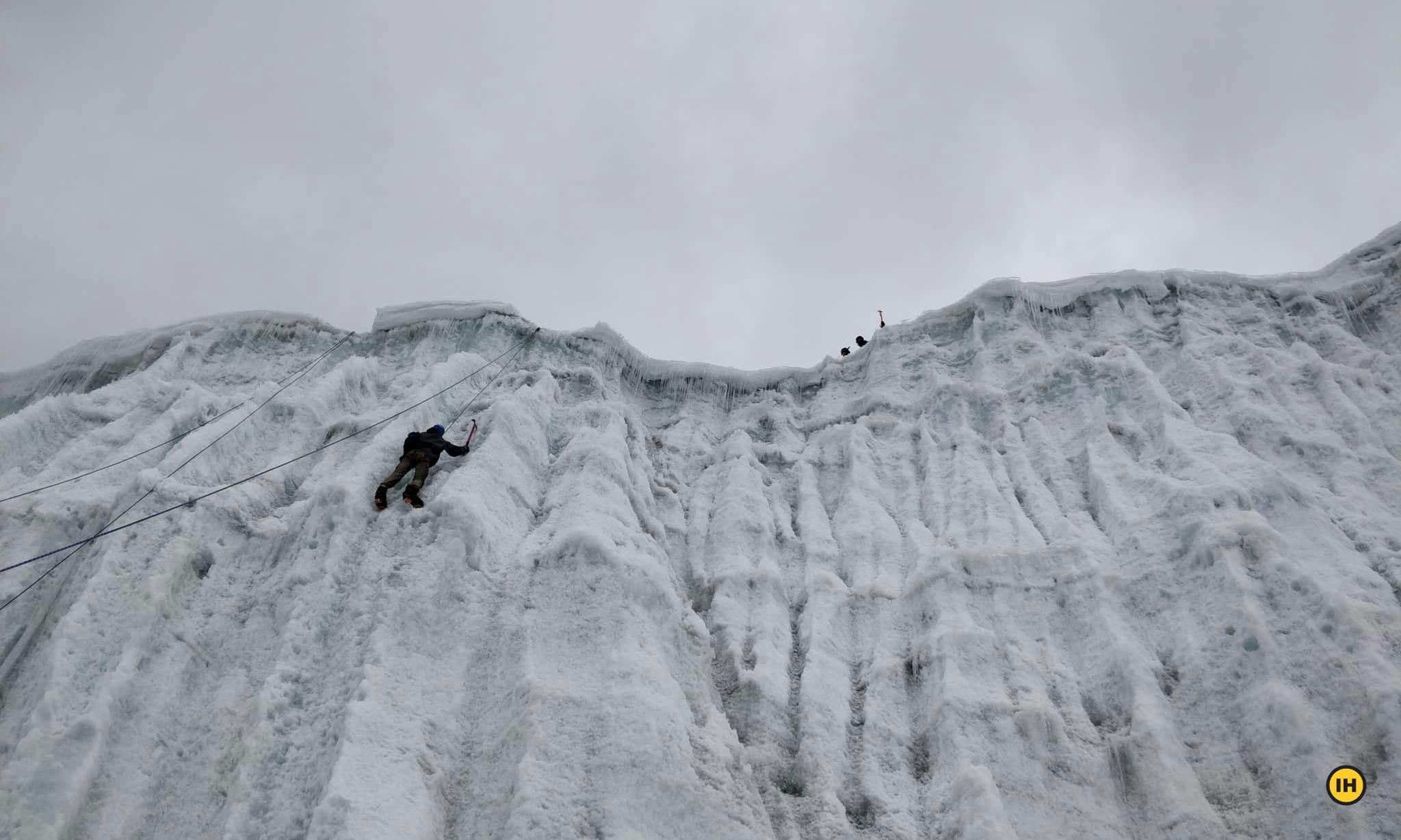 First trek leading experience
Himanshu joined Indiahikes in June 2018. His first Trek leading experience was to Bhrigu Lake, Himachal Pradesh, leading a team of 16 trekkers. His excitement was palpable.
"I was confident enough about my leading and technical ability. But I admit I was a little conscious about the medical knowledge I had at that time. When I completed the trek successfully, I felt so proud at the end of the trek. In four days, I felt like we were a family," says Himanshu.
Life-changing lessons
Himanshu believes that life in the mountains has changed him as a person.
"I'm someone who yearns to learn constantly. Trek leading has given me that opportunity. I meet a batch of twenty new people every day, and that's the most amazing part. They come from different regions with different experiences and cultures. I get to learn something new from each one of them," says Himanshu.
He feels he has learned many lessons. First of them being leadership.
"To be a great leader, you need to be good with people.  To lead different people with different mindset every week teaches you so many skills. It's challenging yet satisfying. And it only gets better, trek after a trek," he says.
He remembers an incident on the Buran Ghati trek that happened in May this year. His team was stranded mid-trek due to avalanche. A trekker was missing. "When I did a headcount, there were only 18 people instead of 19. I immediately started calling out the name of the trekker, rushing back to the place where the avalanche had hit. After a while, I heard a mild sound from a distance. I followed the sound and was able to locate him and rescue him, safe and sound!" recalls.
By then, the rest of the team was in shock. And Himanshu had to break them out of it and motivate them to complete the trek. In such dire situations, Himanshu says, the quality of the leader is what stands out. "How you command, how clear your instruction is – this is what matters the most. If you do it the right way, your team never gives up. This is what prepares you to be a good leader – to be able to handle any situation whatsoever," he says.
He adds that trek leading has also helped him to be more observant. It has taught him to understand different people and gauge their feelings and needs.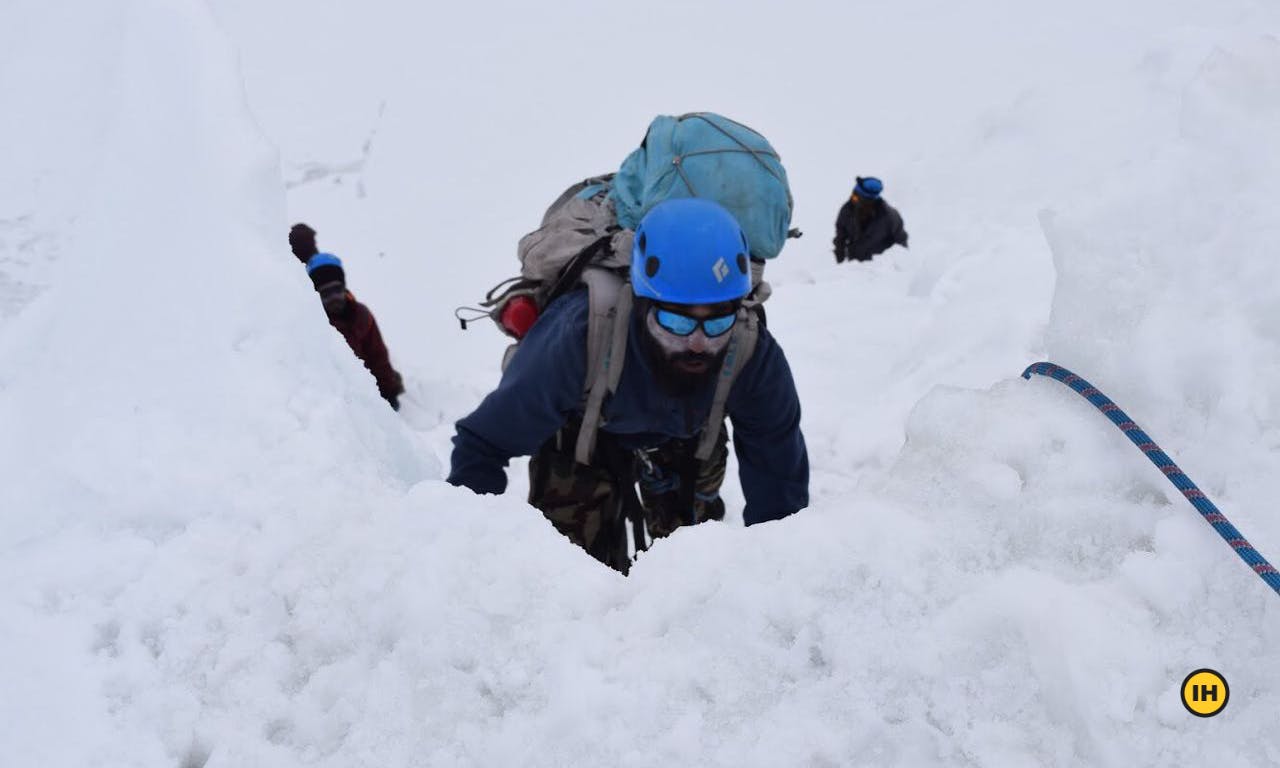 Overcoming childhood fears
The biggest learning for Himanshu, perhaps, was overcoming a fear that he had from his childhood – public speaking.
"In 10th standard, I was never able to speak a single sentence in one go. I would stammer a lot. I was constantly bullied for this, which compelled me to excel in my studies, to prove my potential," Himanshu shares.
He started practicing his speech thereafter, and it improved during his IIT days. "However, when I joined Indiahikes, there was a tinge of fear in my head. I was required to address and instruct people, and I have to be precise. I must say that over the year, trek leading has helped me a lot. My public speaking has improved well. I feel confident enough to speak in front of a thousand people now."
Thoughts on going back to the previous role
Would Himanshu ever go back to his corporate manager life? "When I look back and realize how much I have learned, and how much I have developed as a person, I don't think about it. I have become humble and content with life!" he says.
There are several difficulties as part of trek leading too, he's quick to add. "Your personal life becomes difficult if you are a family-oriented person. The bond becomes weak, as we are not reachable. If your family is not happy and not understanding about your passion, you don't feel like talking to them," he admits.
Words of advice for aspiring Trek Leaders
Himanshu feels that the problem in India is that people don't talk about their dreams and passion. If they are passionate about something, but it's unconventional as per the norms of society, they choose to remain silent.
"Nothing comes easy to anyone, you have to fight for it. It takes time. It might take a year or five years but that shouldn't stop you from trying. If you have liability or a family to support, then it might take more time and you will have to struggle more. But the good part is if your family understands your dream and passion, the struggle becomes smooth," he says.
He also advises to have a solid plan and be clear about your goals. "I began with a six-month plan. It was not detailed or foolproof. But it worked. I have my dream job, and I know I can build a career out of it as well," he says.
He advises that it's better to fail and learn rather than going to your grave with regrets and remorse.
As we finish speaking, Himanshu prepares to set out to another mountain, in another state, with yet another batch of twenty new people. I can imagine his excitement, and I know it's the same as the first time he went on a trek to Auli. Maybe even a little more. 
Sign up for our much loved Weekly Mailer
We have terrific trekking tips, trek updates and trek talks to look forward to