How Mahendra Fulfilled His Dream of Trekking at the Age of 61 Years
Share this story
"Well, my story starts with a dream. A few months ago, I dreamt that I was scaling Mount Everest. Even though it was just a dream, I was quite perplexed.
It felt so irrelevant to think about going for a trek at this age. And yet, I couldn't shake it off.
I went about sharing this with my family and friends. All of them had a good laugh. It was amusing for them that I was thinking about such adventures at this age of my life.
Having a sedentary work life for a long period of time I wanted to finally take up some challenge in my life. That's when I decided to give trekking a chance.
I signed up for a trek and started preparing for it with utmost dedication.
There was a fitness test, which I had to complete and for that I had to run 5kms.
When I initially started out, I was having a decent speed of covering 5 km in 45 minutes. However, I wanted to push myself and be prepared well. Through consistent practice I brought it down to 5 km in 37 minutes.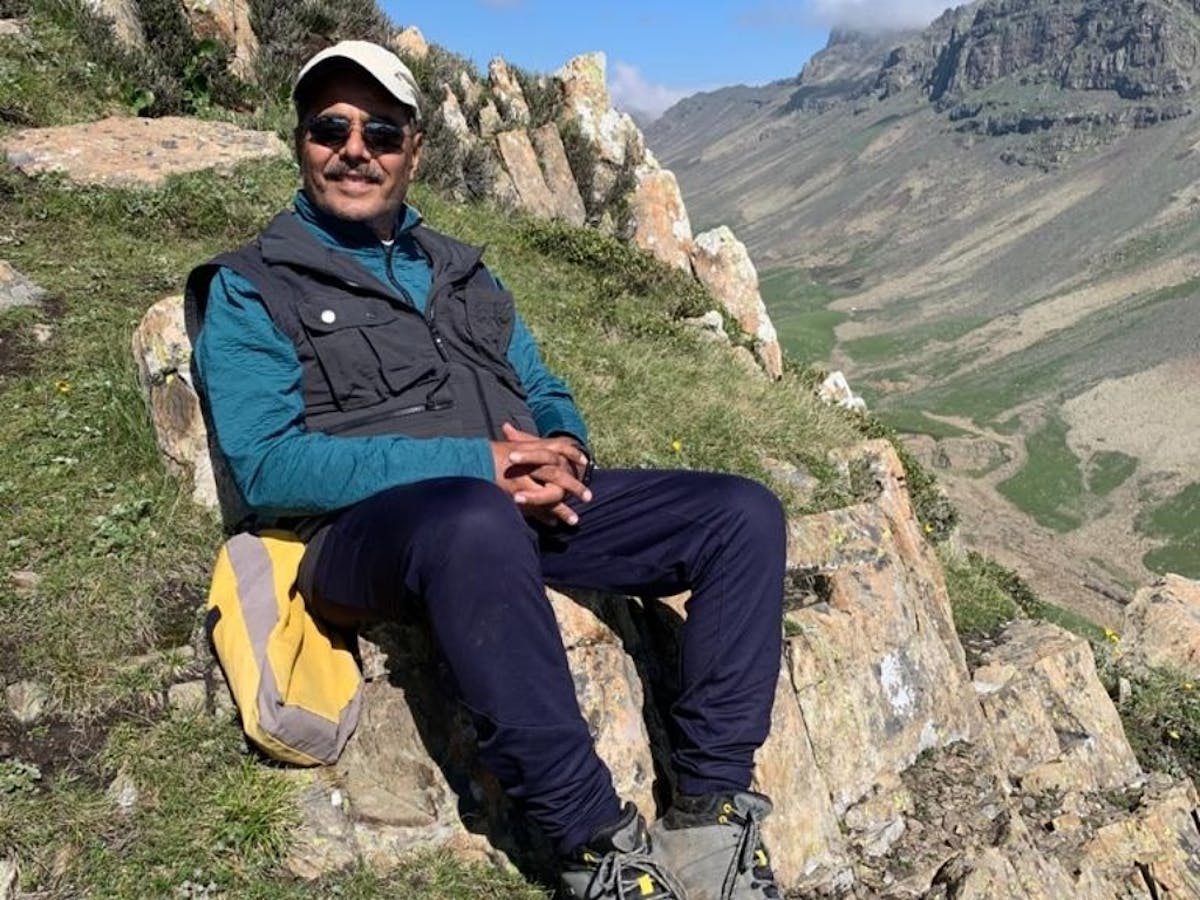 Mahendra during Tarsar Marsar trek
On the trek, the first day went smoothly, but on the second day I started having symptoms of AMS. I had a headache and didn't feel like eating anything.
My Trek Leader Amrut put me on a Diamox course.
The third day, when we had to scale Tarsar Lake, I thought of giving up just before reaching there.
But the minute I reached the lake after putting in so much effort, I just couldn't take my eyes off the view that was there in front of me!
The beauty of that place subsided my physical pain and I decided to keep going further.
There's so much to the experience of walking among these big mountains. It makes you feel nothing but humble from the inside.
Completing this trek has given me the confidence to go on more treks now.
At the age of 61, preparing for a trek has given me fitness as a lifestyle. I have improved my stamina levels, reduced weight and I don't know what all is coming my way.
I'll always remember my young Trek Leader Amrut's words - 'Age is just a number. If you have a dream, it is in you and your willpower to make it happen'."
- Mahendra, Indiahikes Trekker | Tarsar Marsar Trek
Sign up for our much loved Weekly Mailer
We have terrific trekking tips, trek updates and trek talks to look forward to