How Pankti Came Back to do the KGL Trek After Winning Over Her Fitness
Share this story
"It was in 2018 when I was about to give my CA final exams. I used to weigh 111 kgs back then. I really wanted to do the Kashmir Great Lakes trek.
With only one month's time to prepare for the trek, I was sceptical about my fitness.
I used to go for brisk walks every day and lost about 9 kgs.
My Experience Coordinator Suhas told my Trek Leader Himanshu Thapa that I might be slow on the trek and may have to be sent down.
That's exactly what happened. I was sent back from Nichnai Pass because of fitness issues.
I was extremely sad for a lot of days. But I had gone back giving myself a reason to come back again.
In 2019, I decided to go for the Sandakphu trek. The trek went fine but KGL was stuck in my head.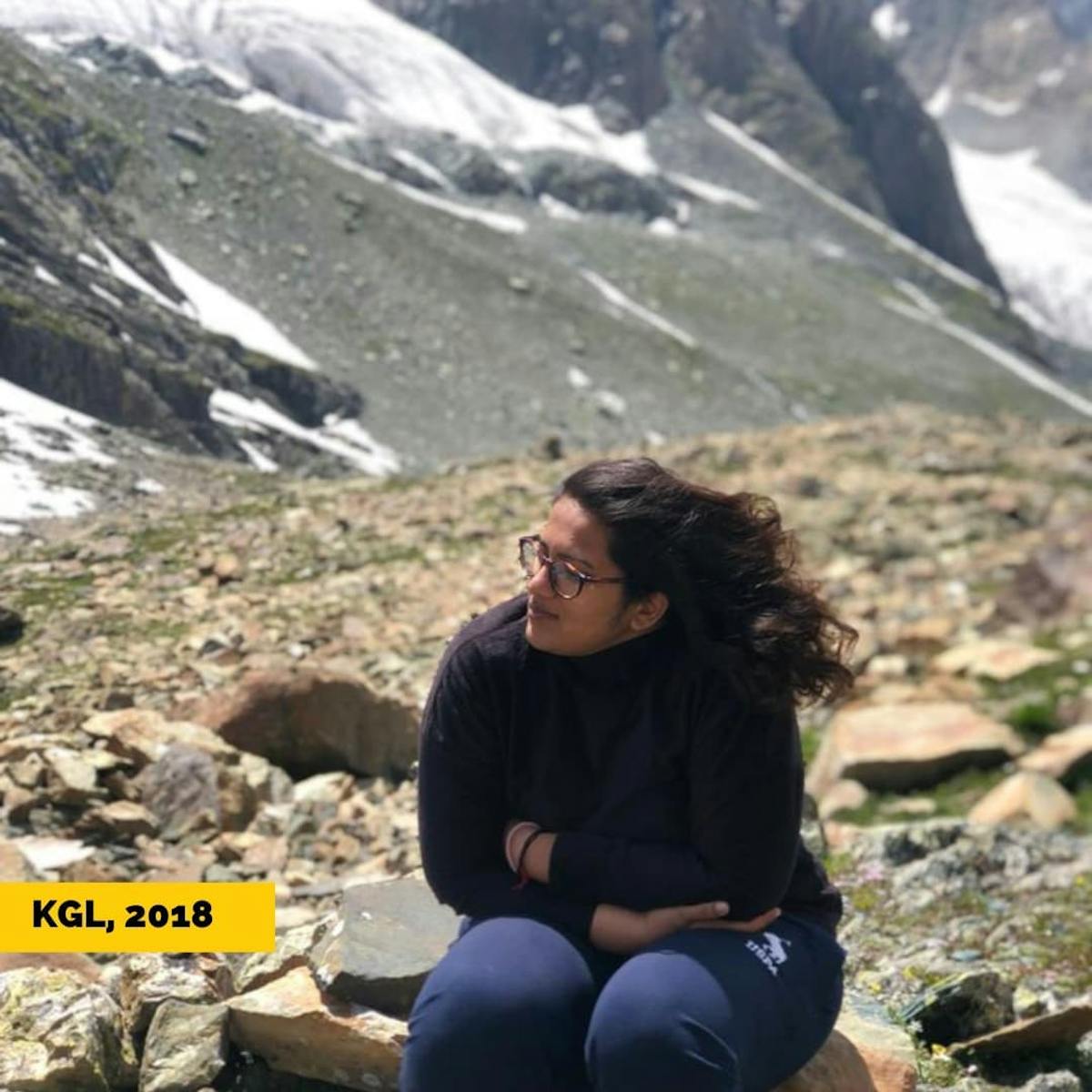 Pankti was determined to complete the KGL trek
So for the next time, I decided to plan much further and leave no stone unturned.
I signed up for KGL in February 2021. For my preparations, I decided to take the help of a personal fitness trainer.
I have always had a lifestyle of waking up late in the morning around 10:30 am. My coach wanted me to wake up early and work out at 5:30 am, so that I can train regularly from 6 to 7 am.
It was all going great but then I got Covid and it completely ruptured my internal system.
To add to that, after some time I realised I have a flat foot issue in my tendon. Due to this, I got an injury while running and I had to be on rest for 15 days.
During this period, I happened to come across the book 'The Alchemist' and after reading it, I knew everything will fall into place if I keep manifesting and giving my best.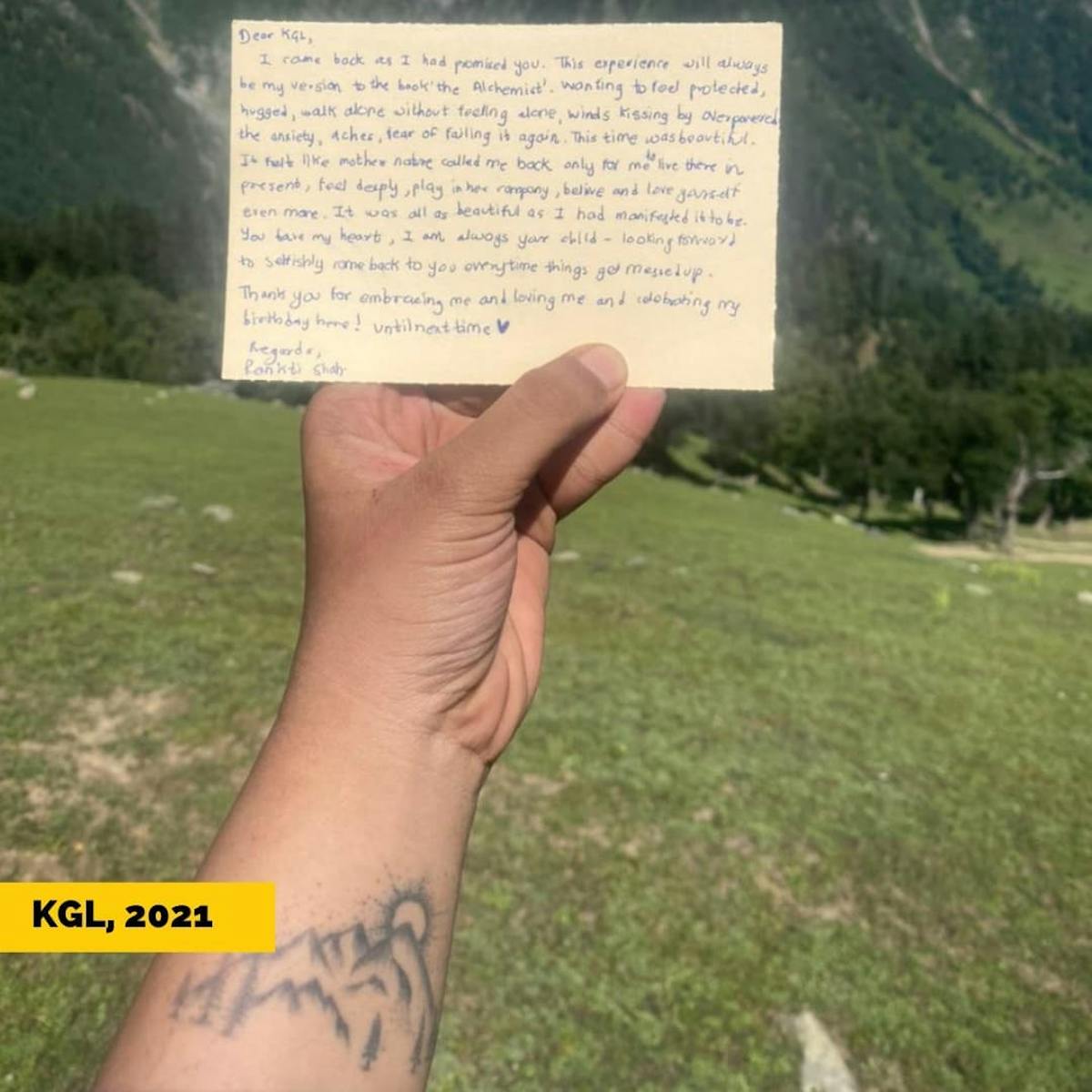 Pankti wrote an emotional letter when she came back to do the KGL trek in 2021
Finally, I went on the trek and reached Nichnai Pass. It was an extremely emotional moment for me. That was the point I was sent back from and in 2021 I met the same guide who was with me in 2018. He surprisingly recognised me and told me, "Madam is baar aapka hojayega."
This time, I didn't just complete the trek. I was always pushing others to keep going on. There was a natural rhythm in my body and I thoroughly enjoyed the views along!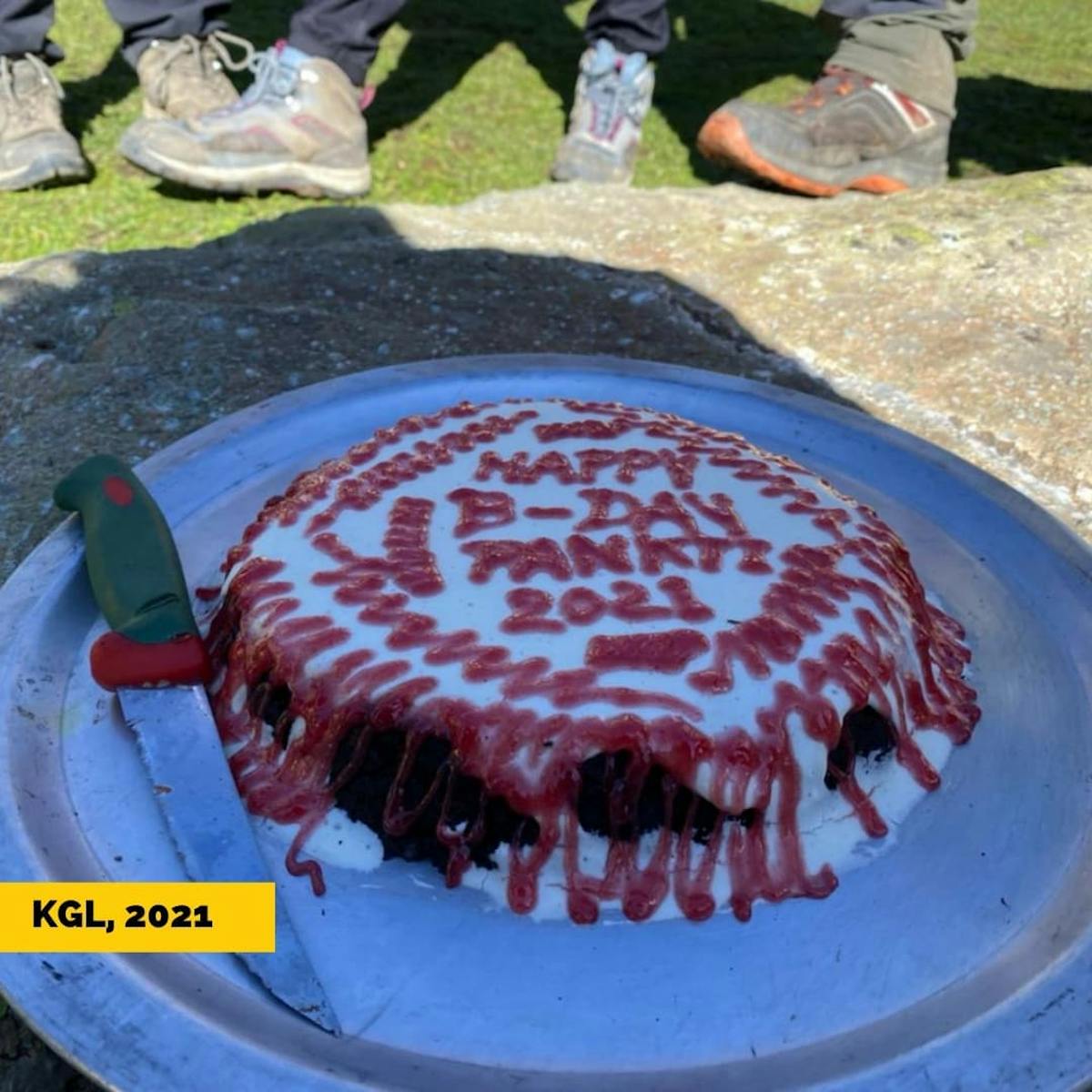 Pankti celebrated her birthday on the KGL trek
At present, I weigh 85 kgs and I plan to reach 75 kgs. The whole experience of going on a trek has inclined me to strive for a healthy lifestyle every day.
After I was sent down in 2018, I got a mountain tattoo on my hand. Because I knew that I would go back no matter what.
Even though we couldn't cross the Gadsar Pass, we realised we were meant to summit ourselves and come to a side with a better version of ourselves."
- Pankti Shah, Indiahikes Trekker
Sign up for our much loved Weekly Mailer
We have terrific trekking tips, trek updates and trek talks to look forward to