How Signing Up For a Trek Gave Neeraj a Transformed Version of Himself
Share this story
"I came across a video on Indiahikes Instagram page in 2019 where Arjun Majumdar was talking about the Buran Ghati trek. The way he described the entire trek affected me deeply. I just couldn't stop thinking about what it would be like to go on a trek!
I had signed up for Brahmatal & Buran Ghati, both of which got cancelled due to Covid.
When I had signed up for a trek in 2020, I had never run before. The whole idea of going on a trek inspired me to start running.
When I got to know that our trek had been cancelled, I did have an option to stop running but I didn't want to.
From being a complete non-runner I became a regular 10k runner. I also attempted a half marathon on my own. What has kept me going is the transformative experience I went through in my personal health journey.
Neeraj during one of his expeditions
Not just this, I was receiving constant emails from my experience coordinator before the start of my trek through which I got to know about how we need to prepare for our trek in a sustainable way.
I watched quite a lot of videos by Green Trails on YouTube. When the trek got cancelled, I decided to practice sustainability at my home itself.
I prepared a cloth bag out of an old t-shirt in my attempt to learn about upcycling. I also got a chance to become more conscious about what products I'm using.
2021 was the year when I finally got to go on the Hampta Pass trek with Indiahikes after preparing for one whole year!
The trek almost felt like meeting Indiahikes values in person, something which started as a virtual relationship for me.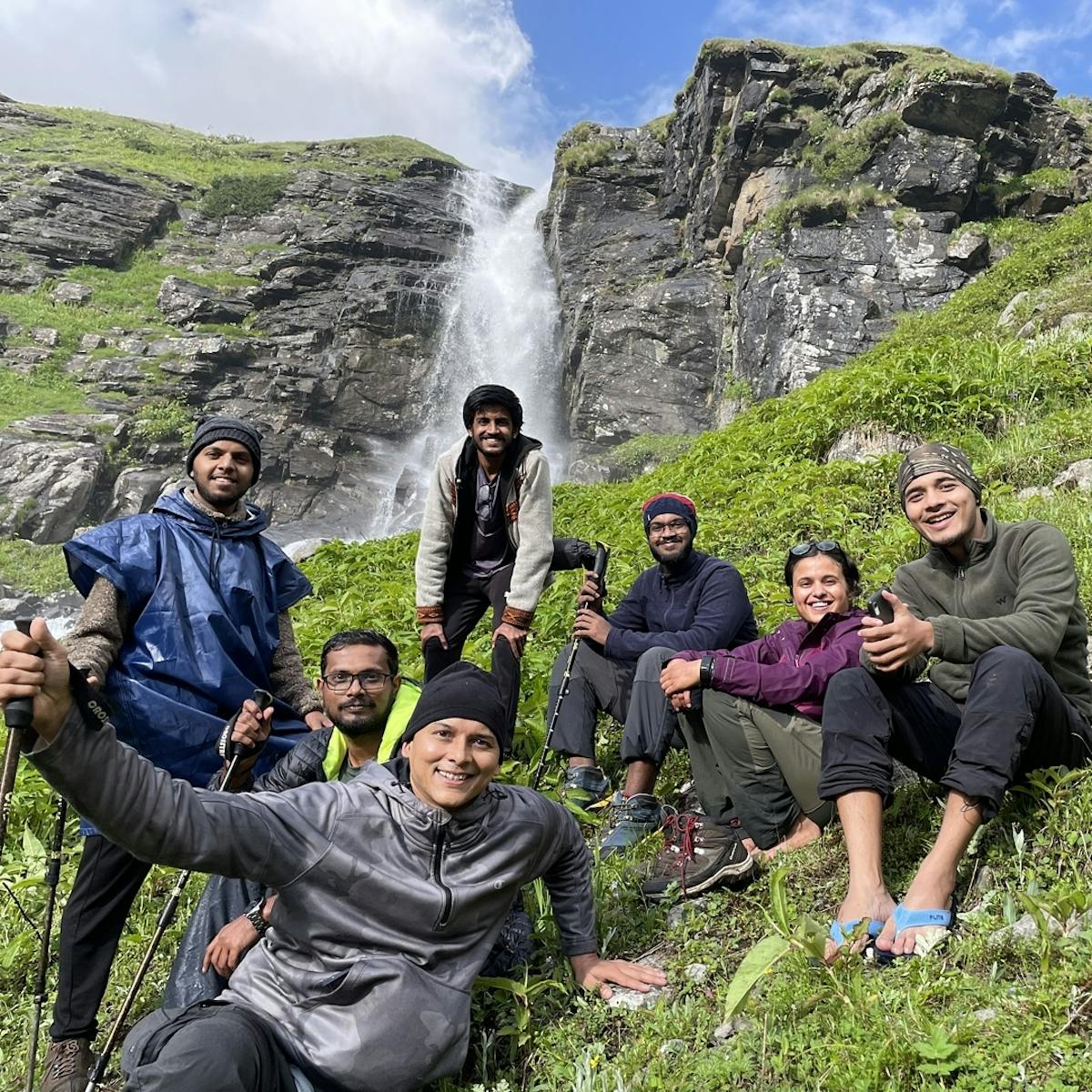 Neeraj posing with his trek mates
I took back a lot from the trek but most importantly I am taking back a transformed version of myself.
I want to take back my learnings and document more treks in the northeast as I have stayed there for quite some time and I know for a fact that there are a lot of beautiful trails in that region.
I am also planning to do the Wilderness First Responder course because I realised how safety is at the forefront when we are out there in the wild. I want to make sure I have the required knowledge about safety when I do more DIY treks anywhere in the country!"
- Neeraj Shivam, Indiahikes Trekker | Buran Ghati Trek
Sign up for our much loved Weekly Mailer
We have terrific trekking tips, trek updates and trek talks to look forward to