How Swarada's Family Influenced Her to Become a Trek Leader
Share this story
"My trekking journey started when I was a kid. I used to go on treks with my family to the Sahayadris. This culture of trekking in our family knew no bounds. It brought us together.
Due to trekking, I grew resilient from a young age. On treks, I learned that when I am outside of my comfort zone, instead of panicking, I tune into the learning zone.
After completing Engineering I started working as a Software Developer in Pune. But I did not find my working environment satisfactory. I felt like I did not belong there.
The thought of making a career in the outdoors started looming in my mind.
During that time, I went on a trek to Har Ki Dun with Indiahikes. It was my fourth trek with IH. On the trek, our Trek Leader asked everyone from the team to volunteer for becoming an acting Trek Leader for a day.
I immediately took up that opportunity and decided to go for it.
After being a Trek Leader for a day I realised it was such a powerful opportunity to make a shift in people's mindsets and to spread awareness about the right spirit of trekking.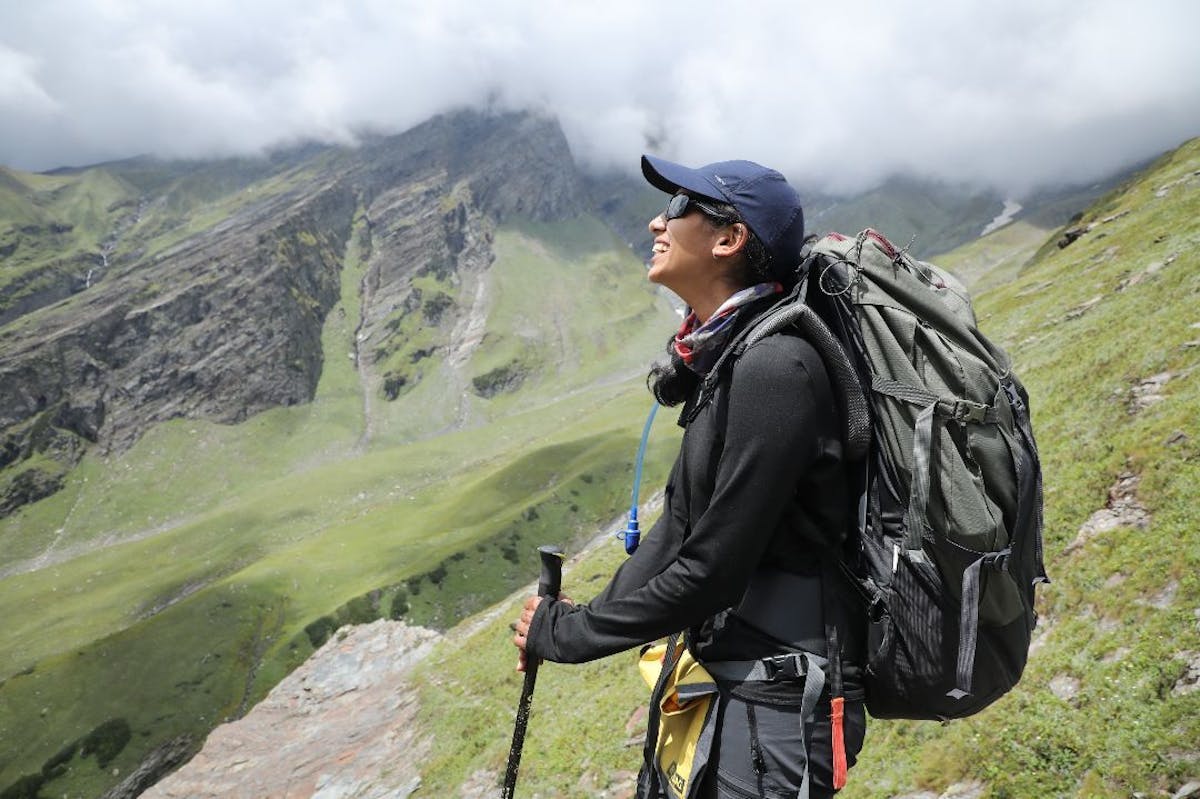 Swarada found her happiness amidst mountains
That experience was a turning point for me. It almost came as an answer to the questions I had in my head about my choices. That's when I decided to apply at Indiahikes.
Even after becoming a Trek Leader, I have never felt restricted to working outdoors.
There was a time when I had to come and work from the office for a few months. Even that felt as meaningful as trek leading. It happened because at Indiahikes — on the field or at the office — we are constantly working towards creating high impact work that changes the lives of people every day."
- Swarada Ghangurde, Outdoor Leader at Indiahikes
Sign up for our much loved Weekly Mailer
We have terrific trekking tips, trek updates and trek talks to look forward to