How trekking helped Mridul break smoking habits and pick up running!  
Share this story
Mridul is someone who has been on quite a few treks. But according to him, they all fell under the "easy to moderate" category, and didn't really require him to be physically fit. 
Here is what he has to share about his story of trekking, fitness, and meaningful changes in life: 
"I became an avid traveler recently. I enjoyed my treks a lot, but I wanted to take up a challenge. I wanted to do something physically demanding. Yet, there was one thing stopping me from reaching my goals: smoking. 
I am a chain smoker and have been smoking for the last four to five years. Due to this reason,  I've been struggling physically. Before this trek, I never had to exert much. And considering the fact that I work in IT, I didn't really focus on fitness even in my day-to-day life. But for the purpose of this trek, I started giving attention to my physical capabilities and I was shocked.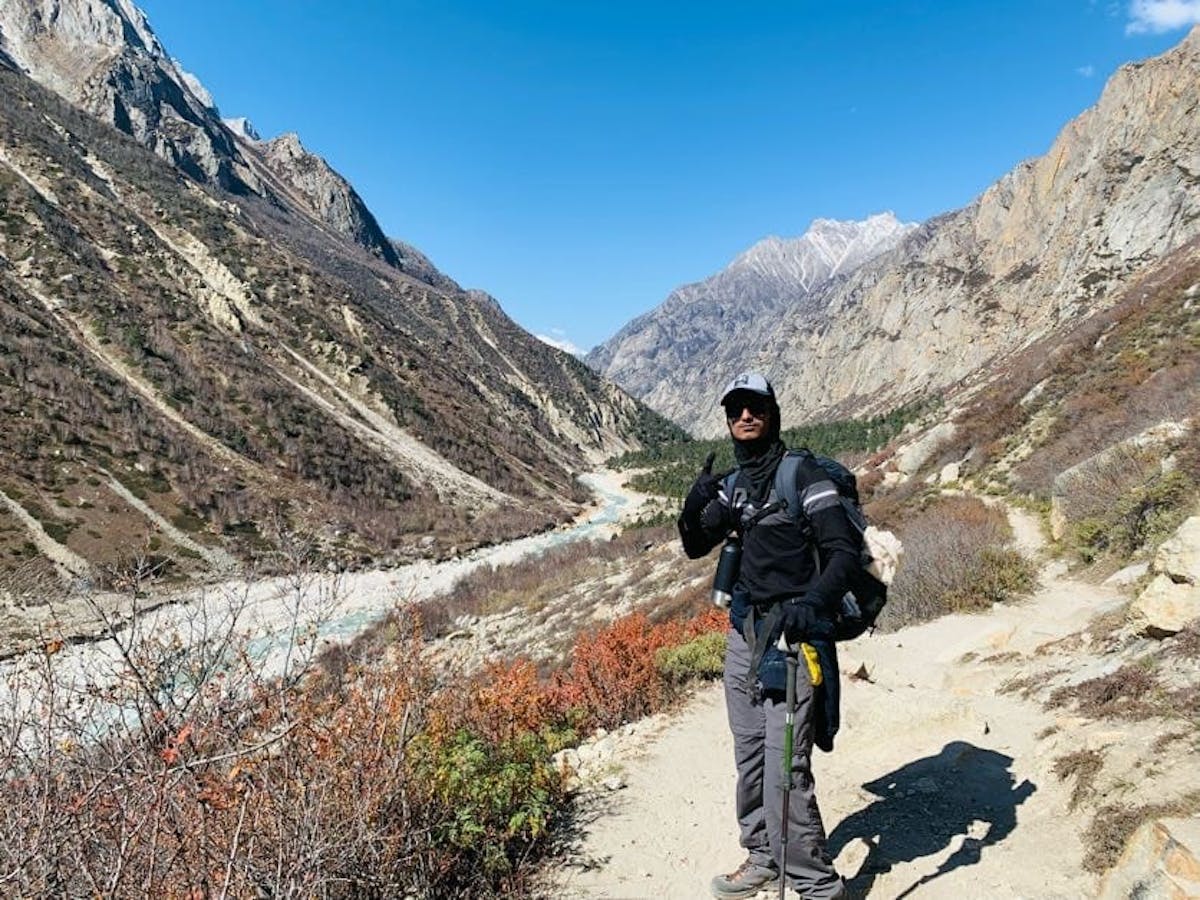 Mridul during the trek
Indiahikes had mentioned the fitness goal on the website: run 5km within 38 minutes in order to prepare for the trek. But could I really do it? Although this got me into running, it was only when I began my prep that I realized something. If you are someone who smokes, your lung capacity is directly impacted due to smoking. And because of this, I couldn't breathe properly and didn't have the stamina to run a long distance. 
Regardless, my journey had begun. I got into this trek with a purpose in my mind, and I was not going to stop here. I was fortunate for the company of people around me and I started running together with them. It was time for the trek, and I was eager. 
Like mentioned before, I have been to around 16 to 17 treks, but this one with Indiahikes was perhaps the most meaningful expedition I've ever been on. A lot of it had to do with the intense physical difficulty of climbing the mountain. Because during that time, I had to be mindful of many things.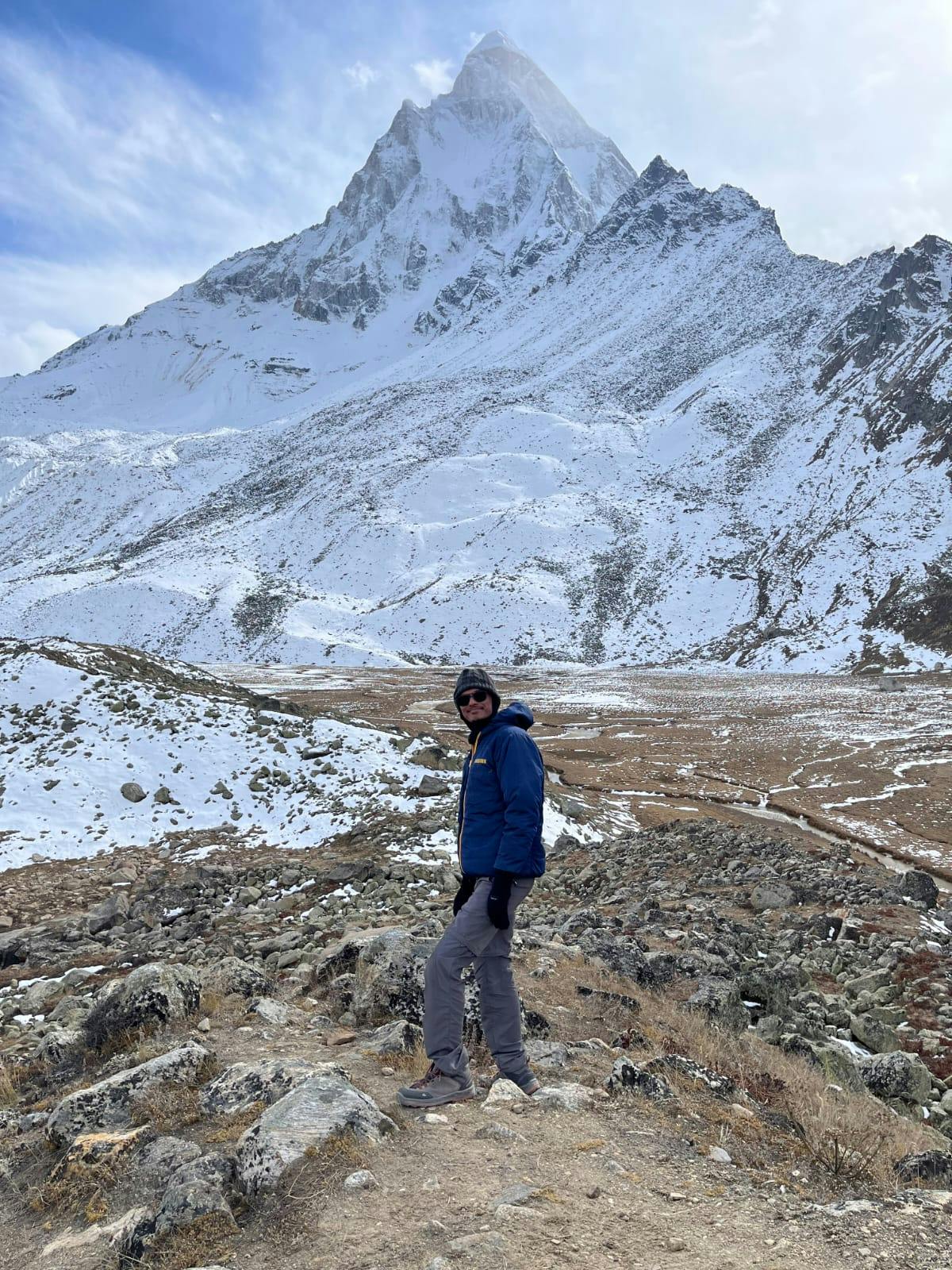 Mridul posing during the trek
I had to stay alert all the time, follow the team throughout, and take in the views and sounds of nature all at the same time. As someone with a small attention span, that state of mindfulness is something that I didn't think was possible. Yet, it happened on the trek. 
The trek gave me many surprises, and one of them was this: the diversity of the team. People were from all age cohorts and backgrounds. One was 22 years of age, whereas another person was 57. It was heartening to see and motivated me in a different way. If encountering new experiences at 57 years of age was possible, then life probably had a lot in store for me as well. This realization fascinated me.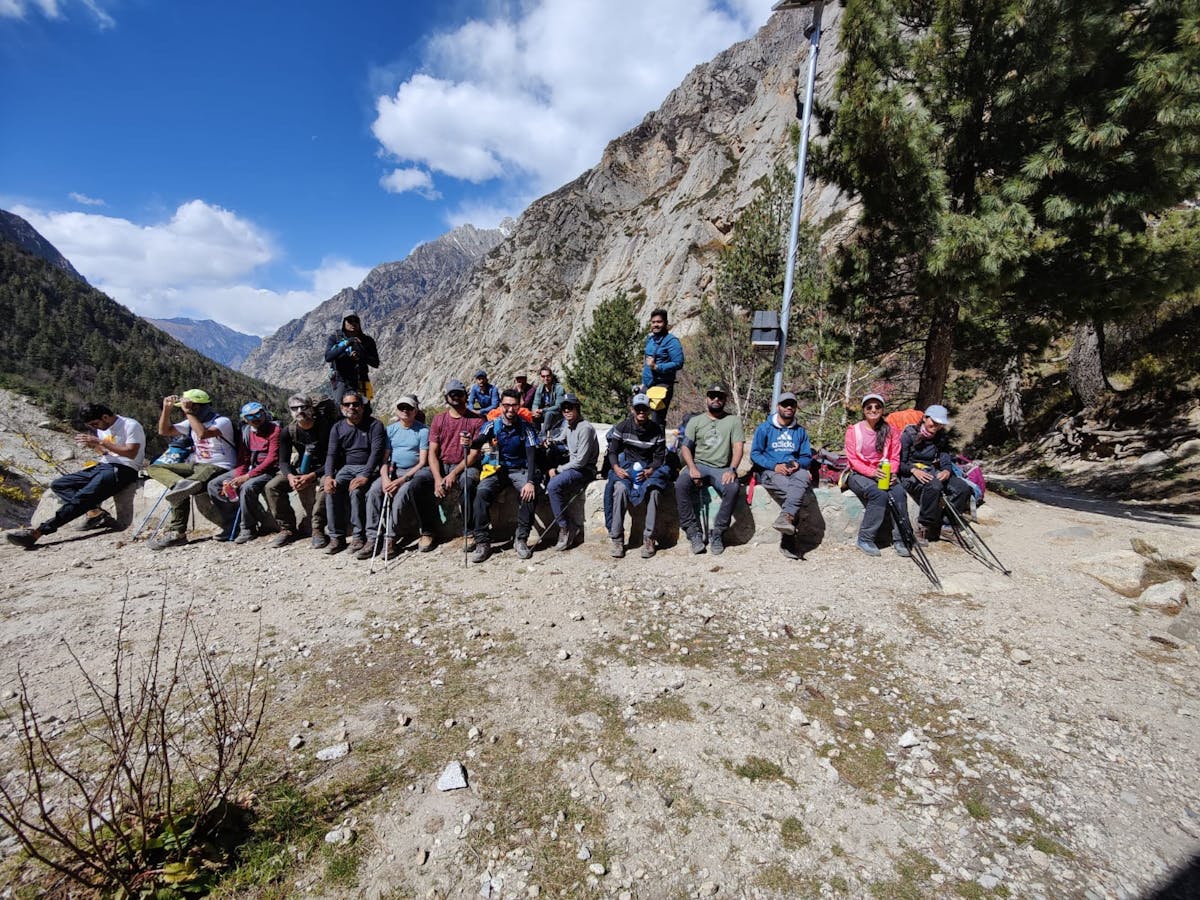 The team resting during the trek
This hike was tough for me, but the rewards it gave me was definitely worth it! Small things like setting up your own tent, and washing utensils in -6 or -7 degrees with our hands exposed me to life in a way I'd never seen before. 
The trek gave me so much to take back, but two changes stay with me till date: running, and reducing smoking. Running is something that is going to continue. It helps me and gives me so much energy. I think one year ago I wouldn't have imagined myself doing this. 
The fact that I'm doing this right now with my own free will, and not because somebody is making me do it feels like a great change in my personality.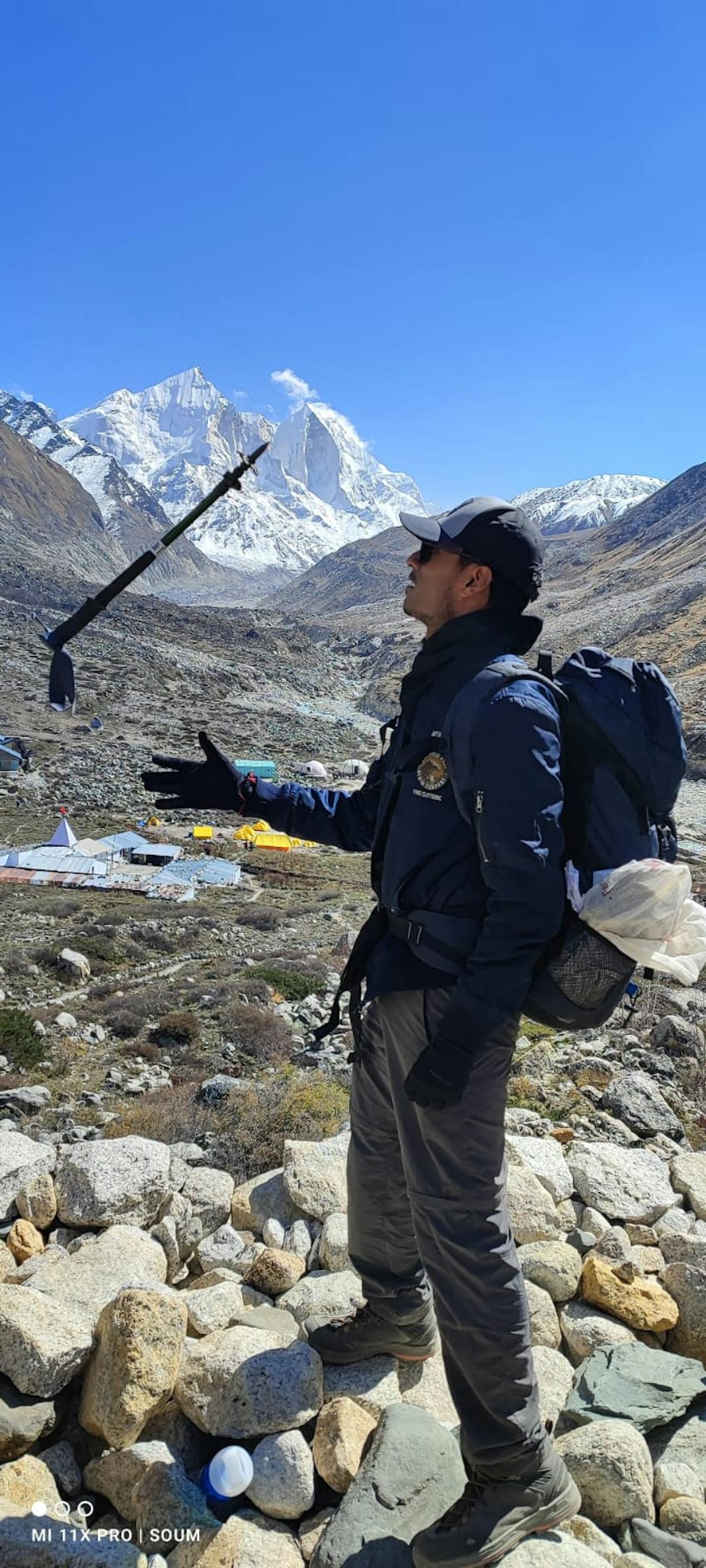 A candid image of Mridul
Lastly, As far as smoking is concerned, I would be lying if I said that I have completely quit. But the amazing fact is - I had not expected any sort of change to happen at all. Yet, after the trek, I've cut down smoking considerably because of my interest towards running. 
And all this happened because I got into fitness - which happened because I signed up for the Indiahikes trek. 
The trek was really meaningful to me, especially at this point in my life where I'm trying to stick to fitness, and make positive changes in my life. 
I'm thankful that so many small things - like my interest in running, fitness, and trek - came together to create new experiences for me and pushed me to a happier and healthier direction in life.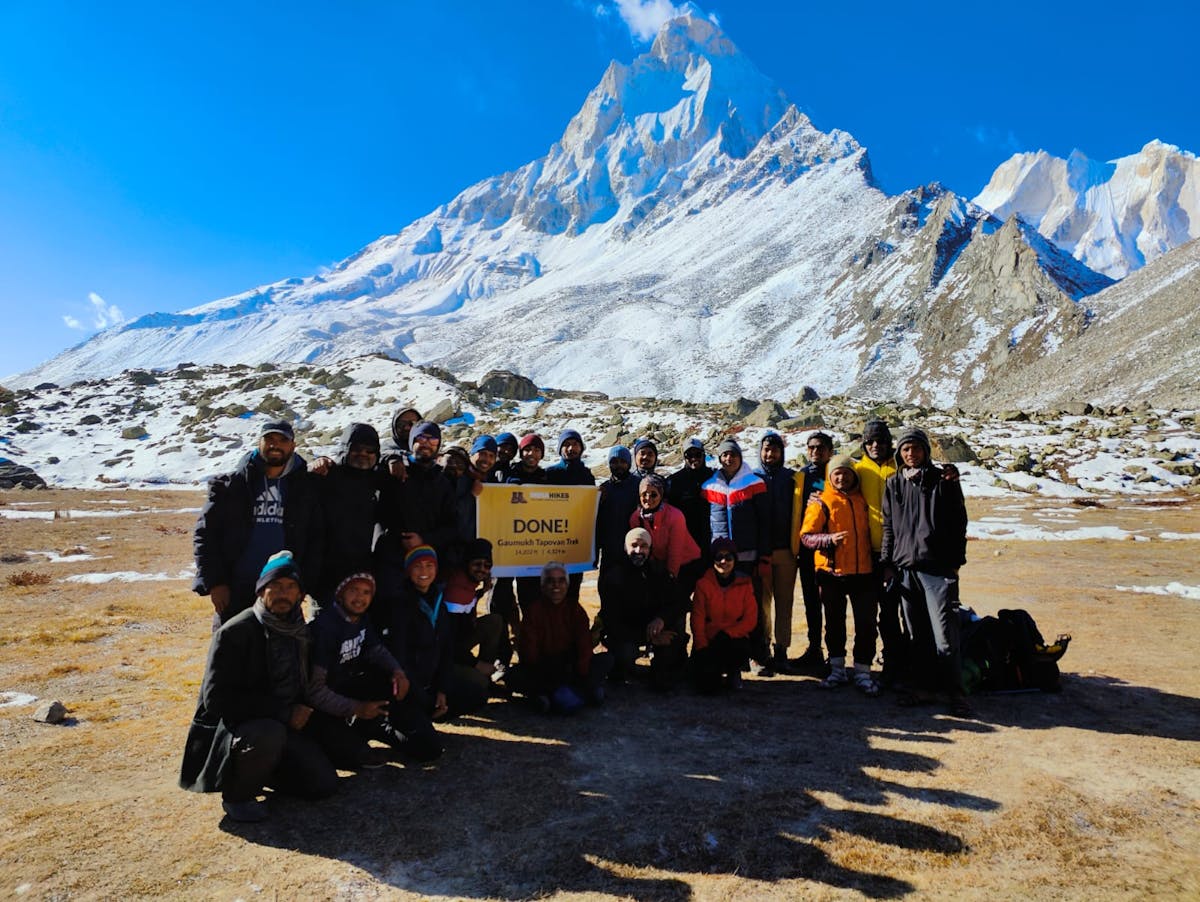 Mridul and team after the summit
Sign up for our much loved Weekly Mailer
We have terrific trekking tips, trek updates and trek talks to look forward to