How trekking helped Niranjana realize that an impactful change can tak...
Share this story
"I am a gynecologist and see many people in their most vulnerable states. Sometimes I see them in their best health and sometimes at their absolute worst. 
I want to help these people who face difficulties medically and socially. This is one of the many reasons why I took up this profession. When you see many faults with the medical system, you tend to want to change a lot of things. You want to change the laws, how things are handled, and how society functions. 
There's so much that needs to change in the medical system. So I'm constantly feeling overwhelmed. It is all a bit too much to handle. The responsibility and awareness are large and daunting. So, initially, to take breaks from the taxing responsibilities, I had started trekking. 
I like to challenge my own personal thoughts and actions when I trek. Just me and the mountains, thinking and reflecting together. While trekking with Indiahikes, I came across something that allowed me to connect parallels between one of their initiatives and my profession.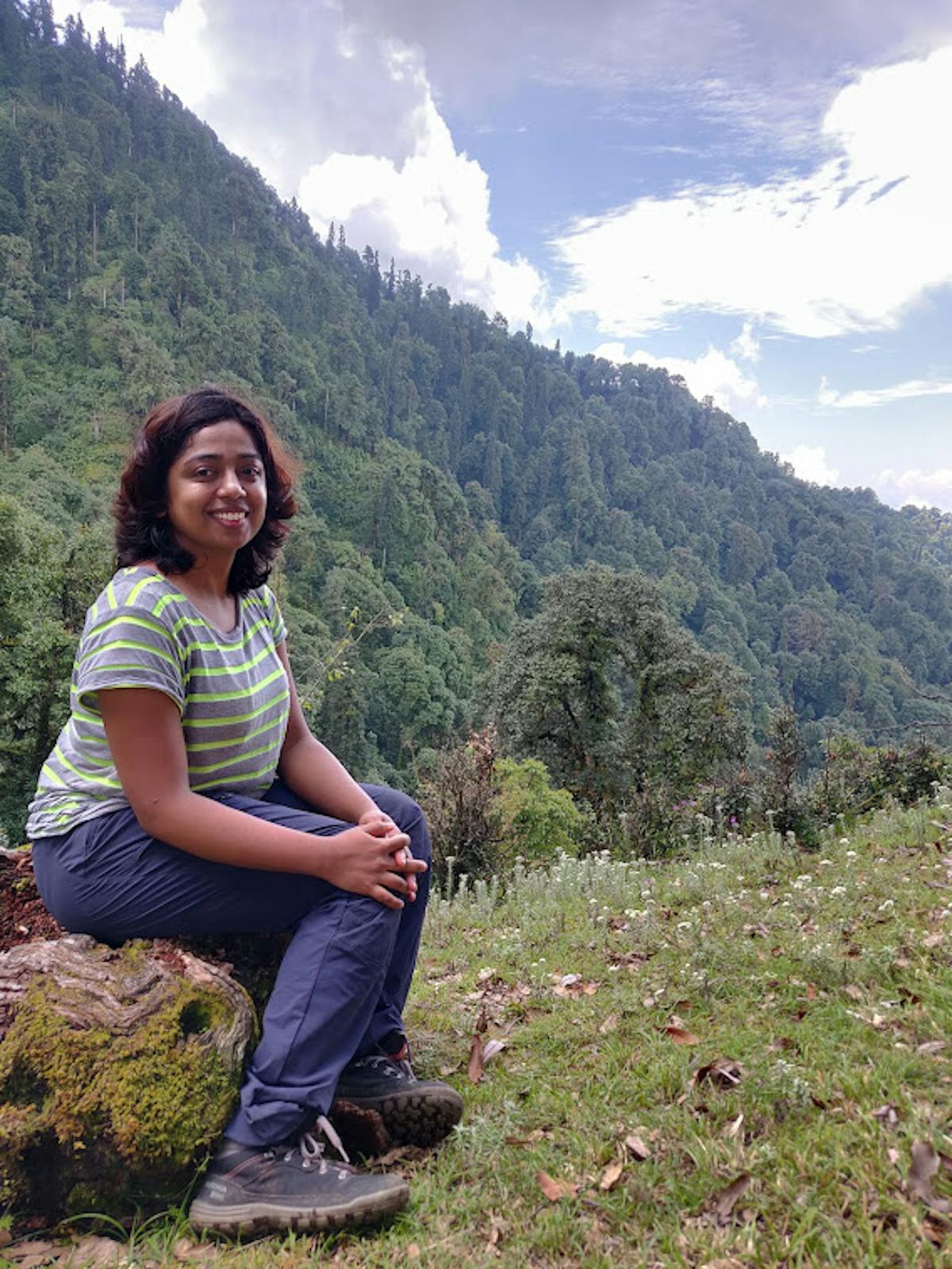 Niranjana posing during the Deoriatal Chandrashila trek
And that was green trails. When I saw videos of the organization cleaning the Hampta Pass trails, in a way, I felt very seen. The mountains are always dirty because of human waste, and you have to clean them all the time. I realized that just like me, there's also so much for the volunteers to do all the time. How do they not get exhausted from all this? 
I was trying to pick up trash from all over the nooks and corners to learn their ways, but the trek leader stopped me. He told me it's not about picking them all yourself but just creating a small and noticeable amount of progress from your side. Even though he said it from the context of green trails and sustainability, that line really stuck with me. I immediately thought to myself - how could I apply this to my profession? 
I correlated it to my career. If I can change one person's life in just one day, that is meaningful. It makes a difference, no matter how small. I learned that I should be happy with the small dent I make every day. 
My job is quite rewarding in the sense that I get to help a lot of women. But the shift I experienced after the trek was that I didn't feel the need to change everything and everyone. That mindset has reduced significantly. 
I can now take a few steps back and tell myself that it's okay and that I can't change everything overnight. The way I work hasn't changed - I still want to do everything in my capacity to help. But every time I get overwhelmed, I know how to gear down and take it easy. That learning from the trek has strengthened my "gear down" voice a lot more.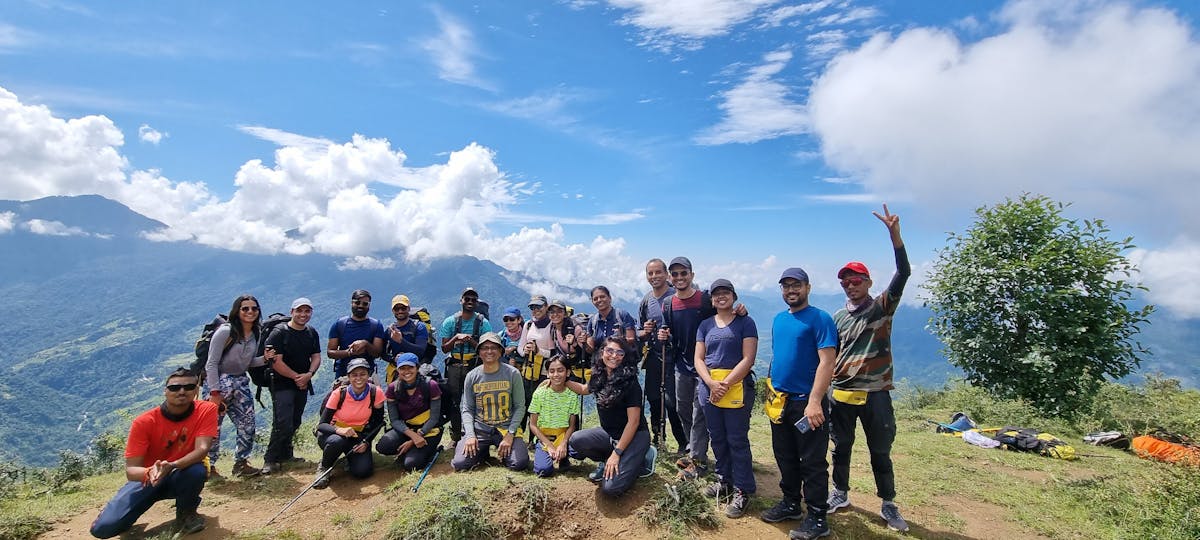 Niranjana and the team during the Deoriatal Chandrashila trek
Sign up for our much loved Weekly Mailer
We have terrific trekking tips, trek updates and trek talks to look forward to