How Going on a Trek With Indiahikes Made 9-Year-Old Arjun Environment-...
Share this story
How Going on a Trek With Indiahikes Made 9-Year-Old Arjun Environment-Conscious
Category Transformation Stories
Little Arjun went for the Dayara Bugyal trek in 2021 with Indiahikes and had a lot of things to take back.
When he met his trek leader Ayushi on the trek, he immediately felt connected to her.
It was the beginning of a long trail. Not just of the forest but a long trail of questions coming out of Arjun's brain for Ayushi Didi.
"The trek experience transformed Arjun in a huge way," shares Aparna, Arjun's mother.
Aparna explains: "When we came back from the trek Arjun just couldn't stop thinking about the experience of picking up trash from the mountain trails. It had affected him deep down. So much so that he started looking at waste generation so seriously.
In cities, we consume a lot of things that come in plastic packaging but very rarely do we notice it. Even after coming back from the trek, we were still consuming things that came in plastic and out of all of us Arjun was the first one to hold us accountable for our mistake.
He was upset about it. I remember how one day he asked me to dial Ayushi's number. I didn't expect that his reason to call her would be about what he can do to help the environment in some way.
After having some post-trek discussions with Ayushi, Arjun decided to quit using plastic straws and get steel straws.
He also had to do a group project in his school for which he decided to make something useful out of single used plastic! He had only heard these terms on the trek.
He got his teammates on the same page for this. Spoke with them about why this is the topic they should take up and everyone was actually convinced with his thoughts."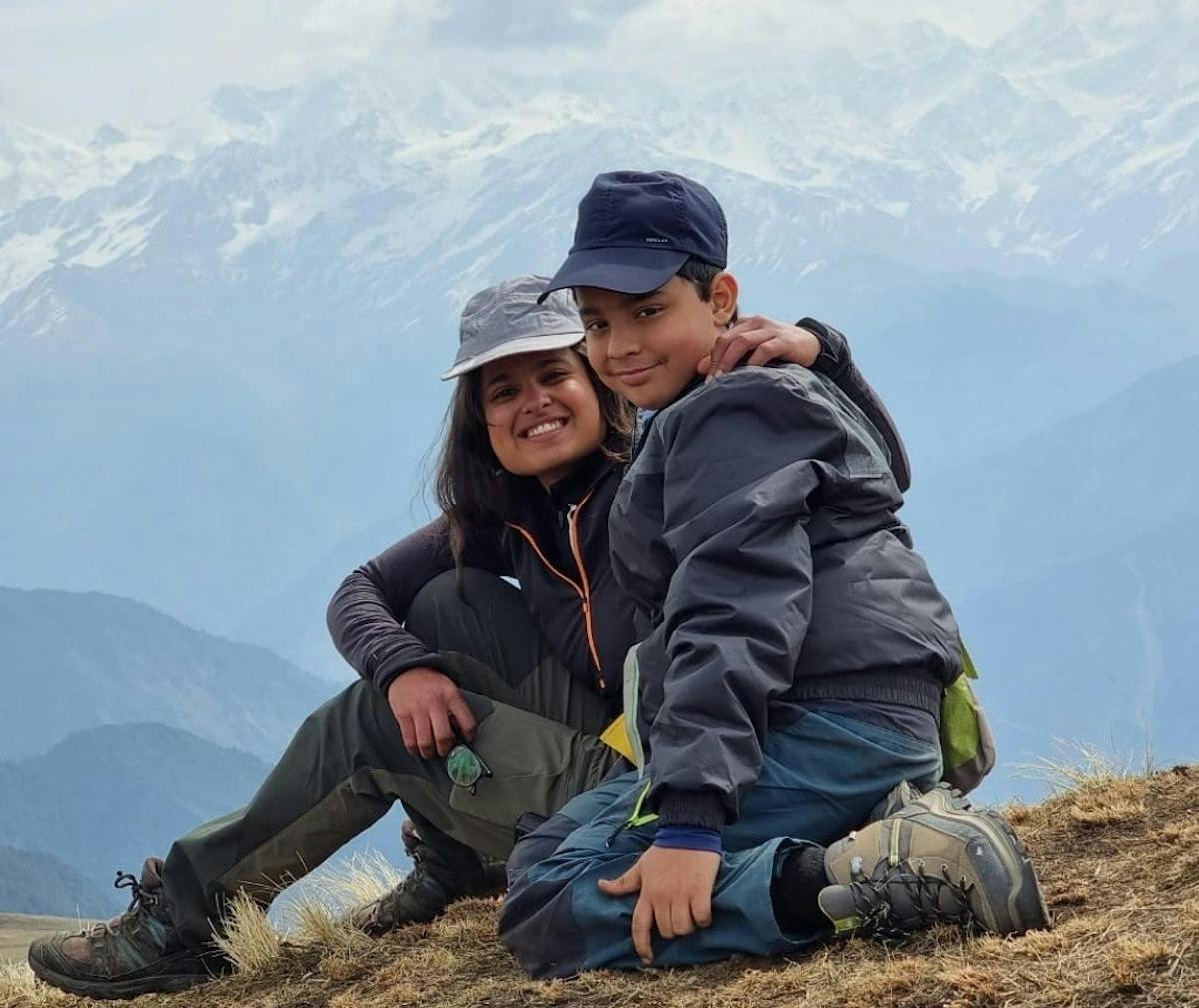 Arjun posing with his Trek Leader Ayushi
Very recently, Ayushi did a webinar with Decathlon and Arjun had come there as well to support her. He spoke about his trek stories with a lot of confidence and it was so special to see the love and respect he had for Ayushi.
Arjun, being a 9-year-old, felt deeply concerned about waste generation. His small actions to save the environment can have a huge impact in the long run.
When his mother asked him what he wanted to do about this he looked at her and ambitiously said, "I won't let anyone litter!"
Sign up for our much loved Weekly Mailer
We have terrific trekking tips, trek updates and trek talks to look forward to