How Vidit Passed on the Spirit of Trekking to His Family Members
Share this story
"It all started when my aunt wanted to go for a trek and she posted about it on our family WhatsApp group.
I always wanted to introduce trekking to my family. That's because on my first trek with Indiahikes I became a fan. The vision with which Indiahikes conducts treks is something that had a huge impact on me.
So I took the ownership of making sure we go on the trek well prepared. I was the pseudo trek leader of our group.
The oldest trekker in our group was my aunt who's 57 years old. There were a total of 6 of us from one family.
We decided to go for the Beas Kund trek. I made sure I cleared everyone's doubts regarding trek preparations. All of us were following a fitness routine and holding each other accountable to make sure we are physically and mentally prepared for the trek.
My aunt was the biggest inspiration for me. She is a regular yoga practitioner and for the trek, she followed the fitness routine provided by Indiahikes.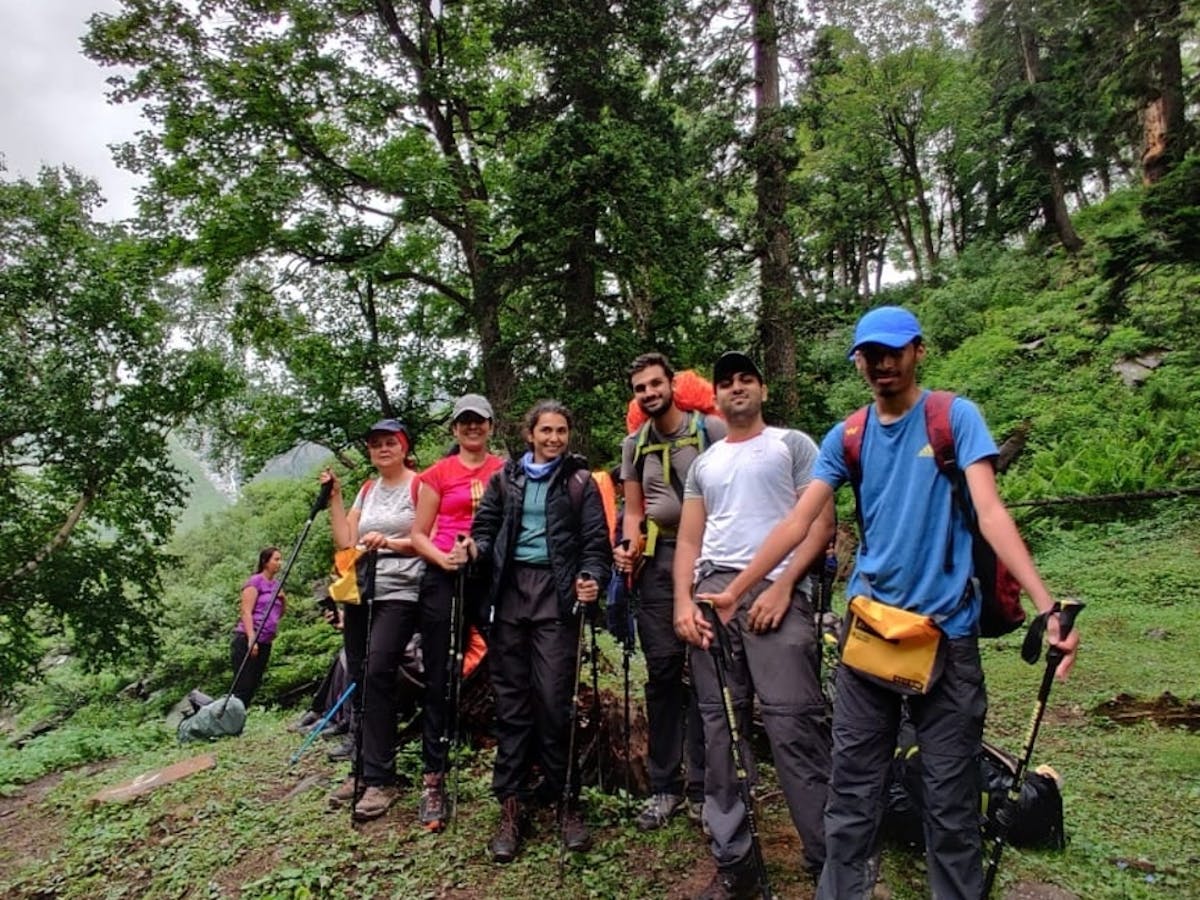 Vidit posing with his family members during the Beas Kund trek
There's another reason why I wanted my family to trek. When I went for my first trek I came back as a transformed person.
I realised that we need very few things to survive yet we keep chasing stuff that isn't really essential.
Since the time I came back from that trek, I have been trying to cut down my waste generation.
Wherever I go, I carry a cloth bag and my own dabba with me.
I also had plans to turn Vegan however, it wasn't really feasible to do at home with my family. So I have decided that when I'll be going abroad for my post-graduation, I'll be continuing my journey of veganism.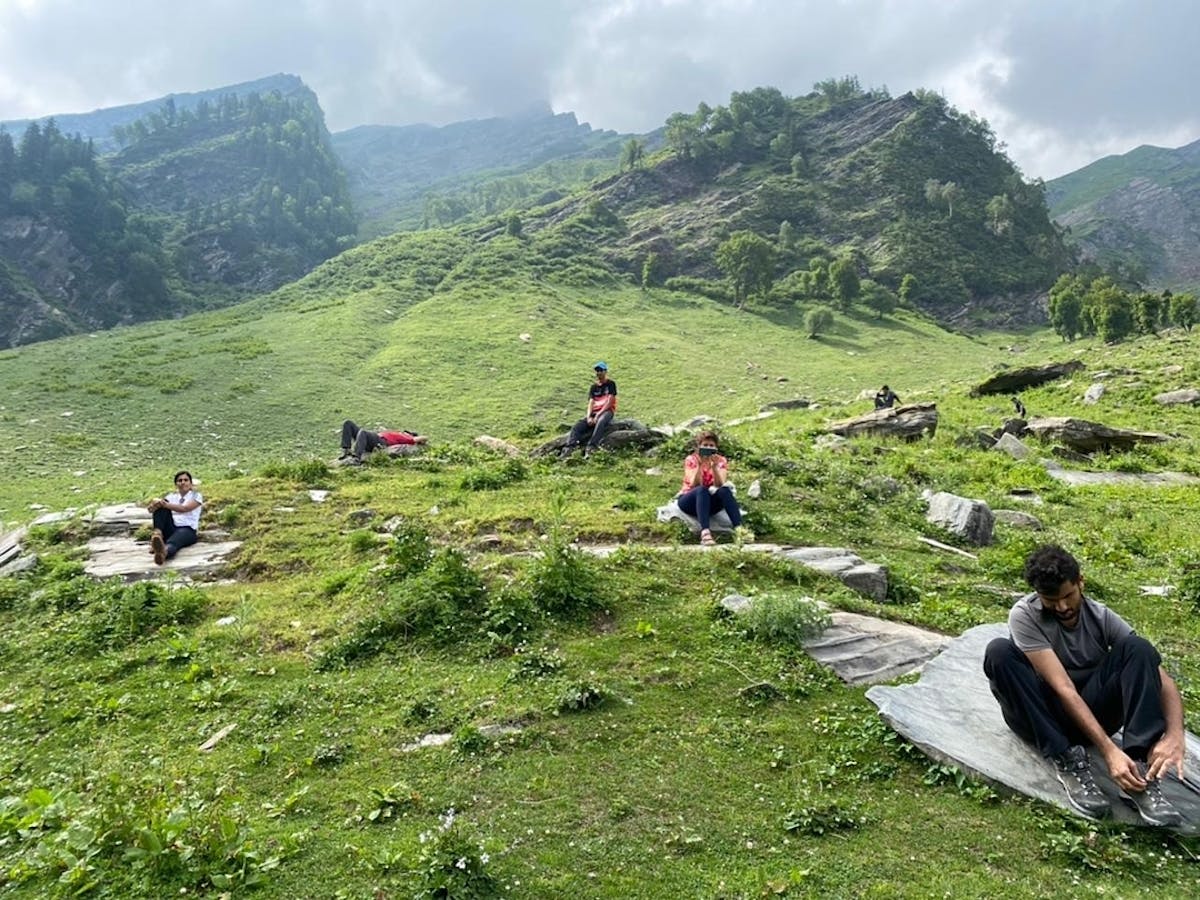 Vidit and his family members during the Beas Kund trek
On the trek, I could see my family going through some discomforts but that's the part where you either learn something out of it or you choose to never get into it again.
I was so happy when my aunt put up a Facebook post sharing her learnings from the trek.
It feels like I have passed on a legacy and I hope trekking becomes a regular tradition in my family."
- Vidit Kothari, Indiahikes Trekker | Beas Kund Trek
Sign up for our much loved Weekly Mailer
We have terrific trekking tips, trek updates and trek talks to look forward to