How Working With Indiahikes Helped Dhan Singh Grow Local Economy of Hi...
Share this story
How Working With Indiahikes Helped Dhan Singh Grow Local Economy of His Region
Category Transformation Stories
"Indiahikes presence has been there since 2009-10 around Lohajung. I used to notice people coming with a backpack, carrying eco bags and walkie talkies going for the Roopkund trek.
These teams would go through the forest check-post where my father was stationed as a member of the Forest Department. I got to know from my father that these are 'trekkers'. At that time, I didn't even know what that meant.
In those days, crossing the stretch from Bhagwabasa to Roopkund was a big issue. Some people working with Indiahikes invited me to join the team as a Technical Guide.
So I stepped in as a technical guide with Indiahikes in 2016. We helped 26 teams successfully cross that tricky section.
Since that season, my trust in Indiahikes started growing.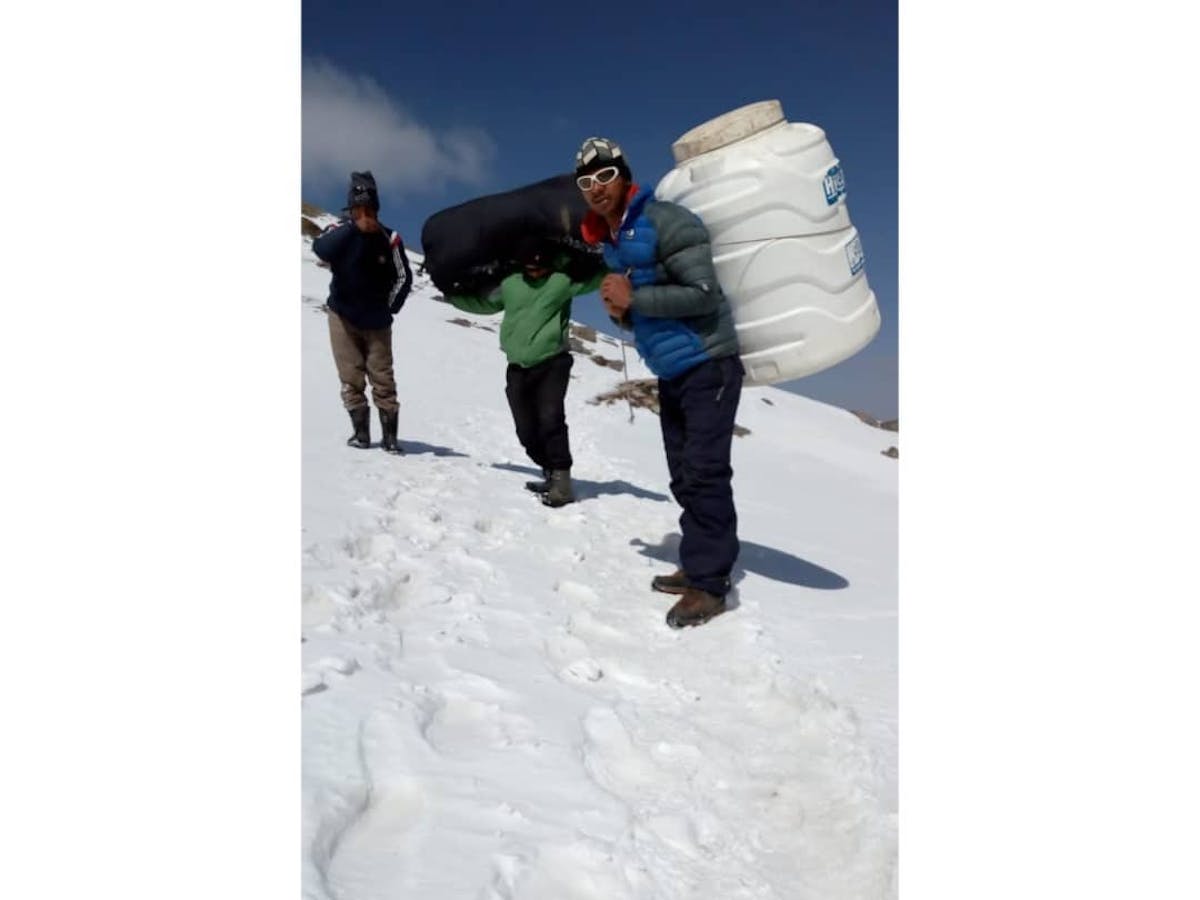 Dhan Singh in his early days at Indiahikes
In the beginning, I didn't even know how to talk to people, or how to get locals to work with me. But with time I learned the ropes. Looking at how I was taking work forward, I was promoted to the role of a Trek Manager by the end of 2017.
The amount of local recognition and respect working here has given me is beyond words. Then came a turning point.
In March 2018, I travelled to Nepal for the first time. It was my first international trip ever.
Indiahikes sent me to Nepal to help in managing the Everest Base Camp-Gokyo Ri trek. For someone like me, from the town of Lohajung in Uttarakhand, that was a big milestone.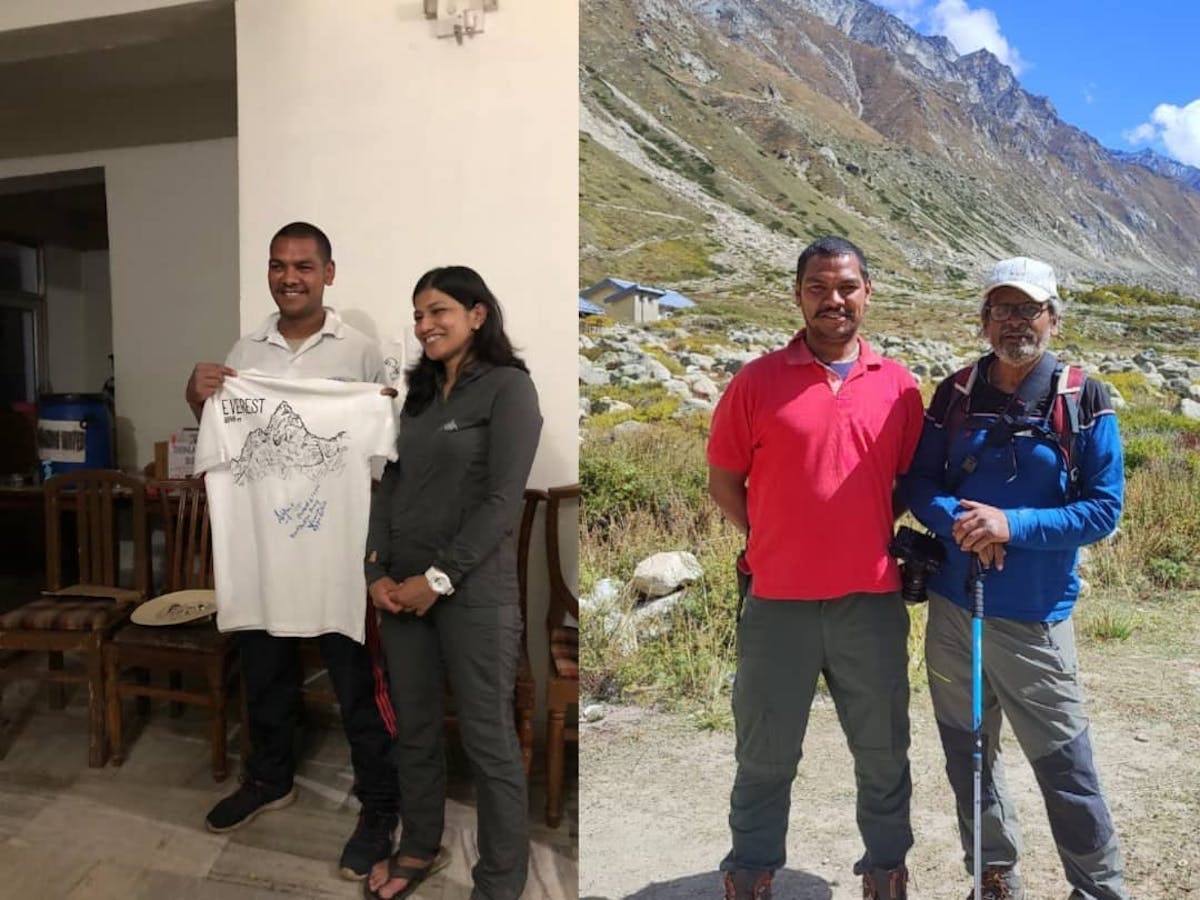 Dhan Singh's Indiahikes journey
Indiahikes is like a school to me. As an organisation, it provides a learning environment to hone skills and make local people employable.
Many times people ask me, Why do I choose to work from my region in Uttarakhand? Why not from a big city somewhere else? My reason is very practical. If an organization is coming from outside and providing employment opportunities over here then why should we not utilize it? What is the need to go away from our homes and families?
As a part of Indiahikes and as a Trek Manager, I had the opportunity to invite many locals to work with the organisation, to contribute towards growing the economy of the region. For me, that's the most meaningful part of working with Indiahikes."
- Dhan Singh Bisht, Trek Manager at Indiahikes
Sign up for our much loved Weekly Mailer
We have terrific trekking tips, trek updates and trek talks to look forward to