Indiahikes Gets Permission To Use Haldwani Landfill For Non-Recyclable...
Share this story
After a series of dialogue and persistent efforts from our Green Trails crusader Mohit, the Commissioner of Haldwani has granted us permission to use use the landfill for disposing off non recyclable waste. This permission allows us to dump non-recyclable waste collected from our treks as well as from villages around in the trenching ground for free.
The regular practice so far has been to transport the waste from Lohajung to Dehradun. With this new permission in place, not only does the cost of transportation come down but it also acts as a partial waste management system for villages around Lohajung and for the Roopkund trek.
The villagers have already been giving their waste to indiahikes. Mohit is now working on finalising terms with the Taxi Union to transport all the waste to Haldwani.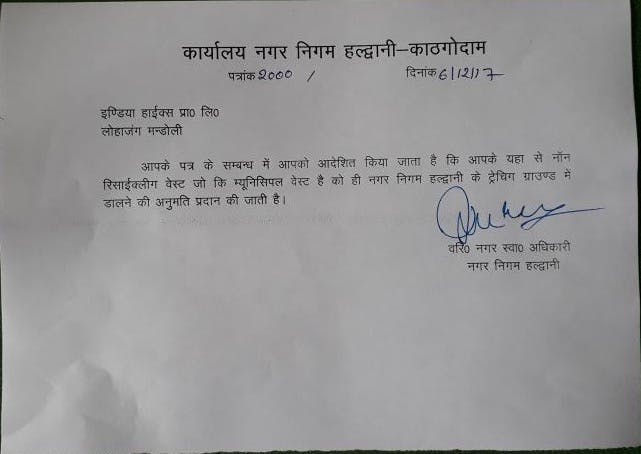 A welcome change
In Mohit's absence the village Pradhan continued to collect sacks of garbage on his won. At last count, he had collected over 25 sacks.
For us, this is the first sign of a welcome change in Lohajung. It reveals that villagers are starting to become far more proactive participants of the solution to the waste management problem than ever.
Waste collection log this month in Lohajung:
Total weight of the waste  collected.
Glass bottles- 345.6 kg
Plastic bottles- 10.135 kg
Non-recyclables- 53.305 kg
Eco-club in Sankri
Meanwhile in Sankri, our Green Trails interns Shantanu and Shashwat organized an extensive clean-up with the school children.  They targeted the main market road and dump spots on the way to the school.  Around 200 children participated enthusiastically in the clean-up.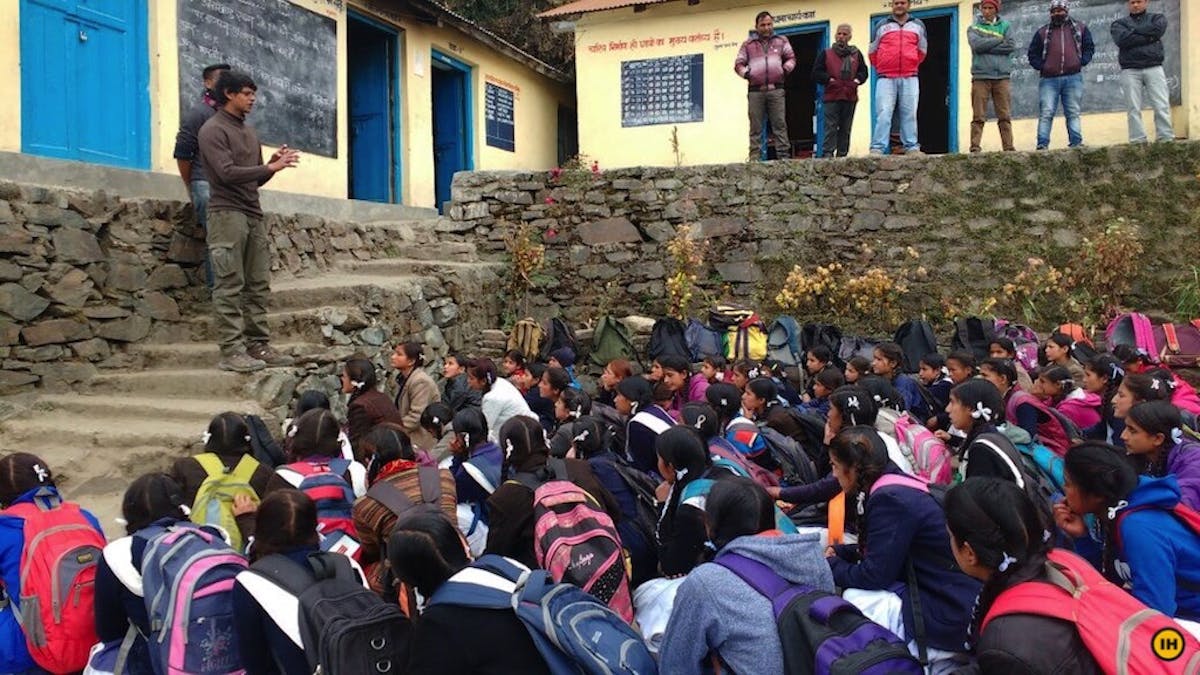 School children assembled before the eco club clean up drive in Sankri
The interns followed up the clean up drive with a poster making event. The theme was 'environmental pollution'. The event saw over 30 children unleashing their creativity.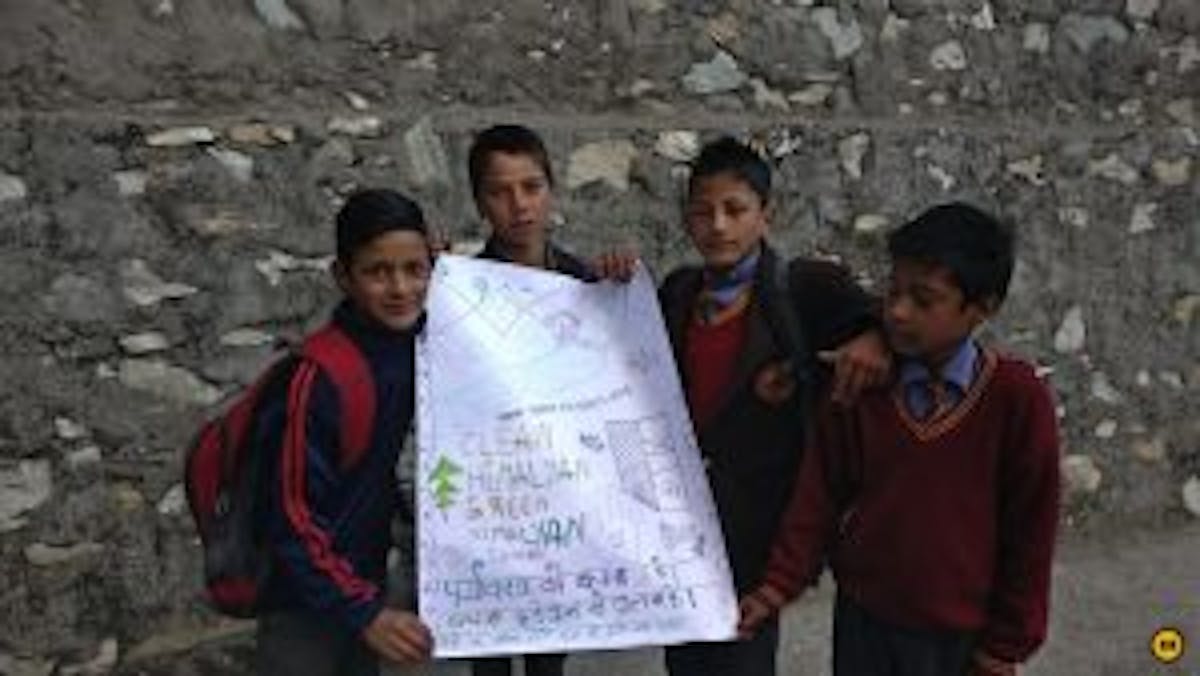 Participants of the poster making event at Sankti
Shantanu says, "We told them about the theme and a few slogans. We also gave them free reign to draw anything they felt like, related to the slogans. It was fun helping them and giving them any guidance. The children gave it their all in making these posters. From the posters, I could see that they are aware of the problem and want to be a part of the solution."
Waste collection in Sankri
The Indiahikes staff at Sankri conducted a clean up drive in the surrounding villages last week. They collected over 405 kg of empty liquor bottles strewn across the slopes. We sent this waste down to Purola.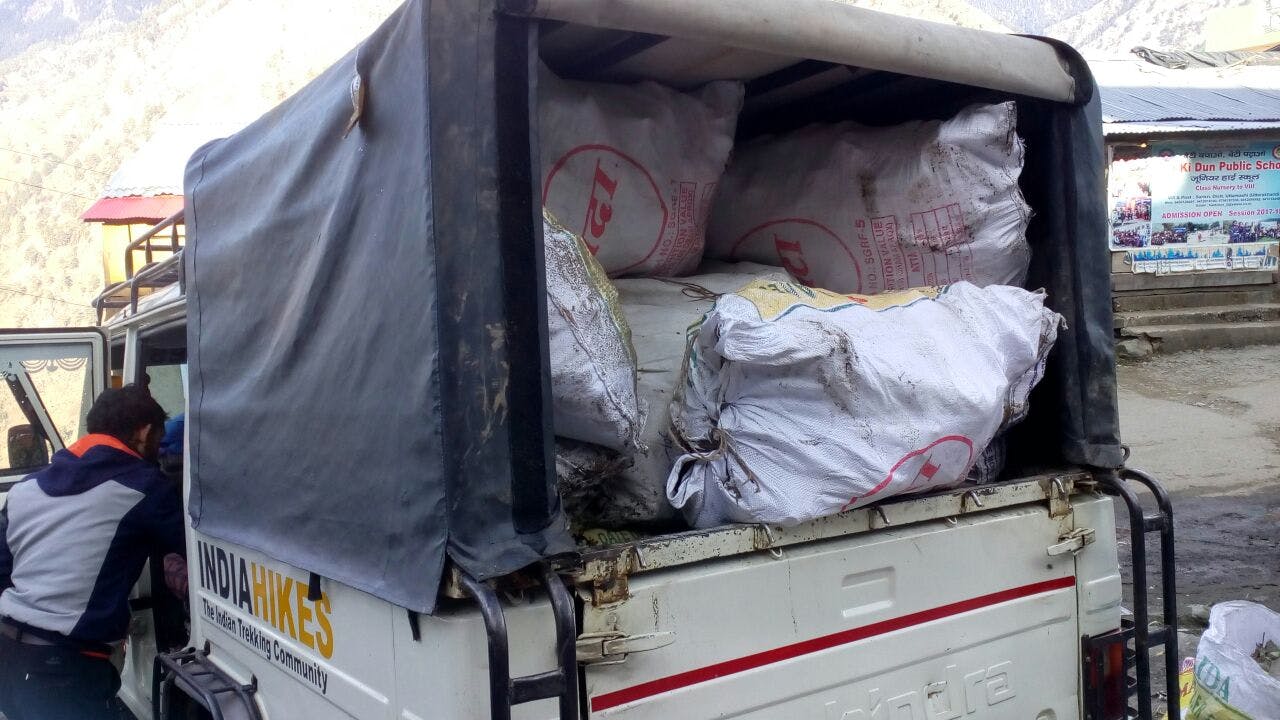 Would you like to buy an upcycled pillow?
Green Trails interns Shantanu and Shaktisuman are now trying to put the plastic waste found in Sankri to a different use. They have started making pillows with this waste.
These pillows will be put up on sale in the coming weeks for anyone to buy. We hope to use the funds generated through the sale to incentivize villagers to segregate waste at source and give it to us in a clean state. If you are going to Kedarkantha, you can take a look at these pillows and buy them at the end of your trek if you wish.
Waste workshop at Sari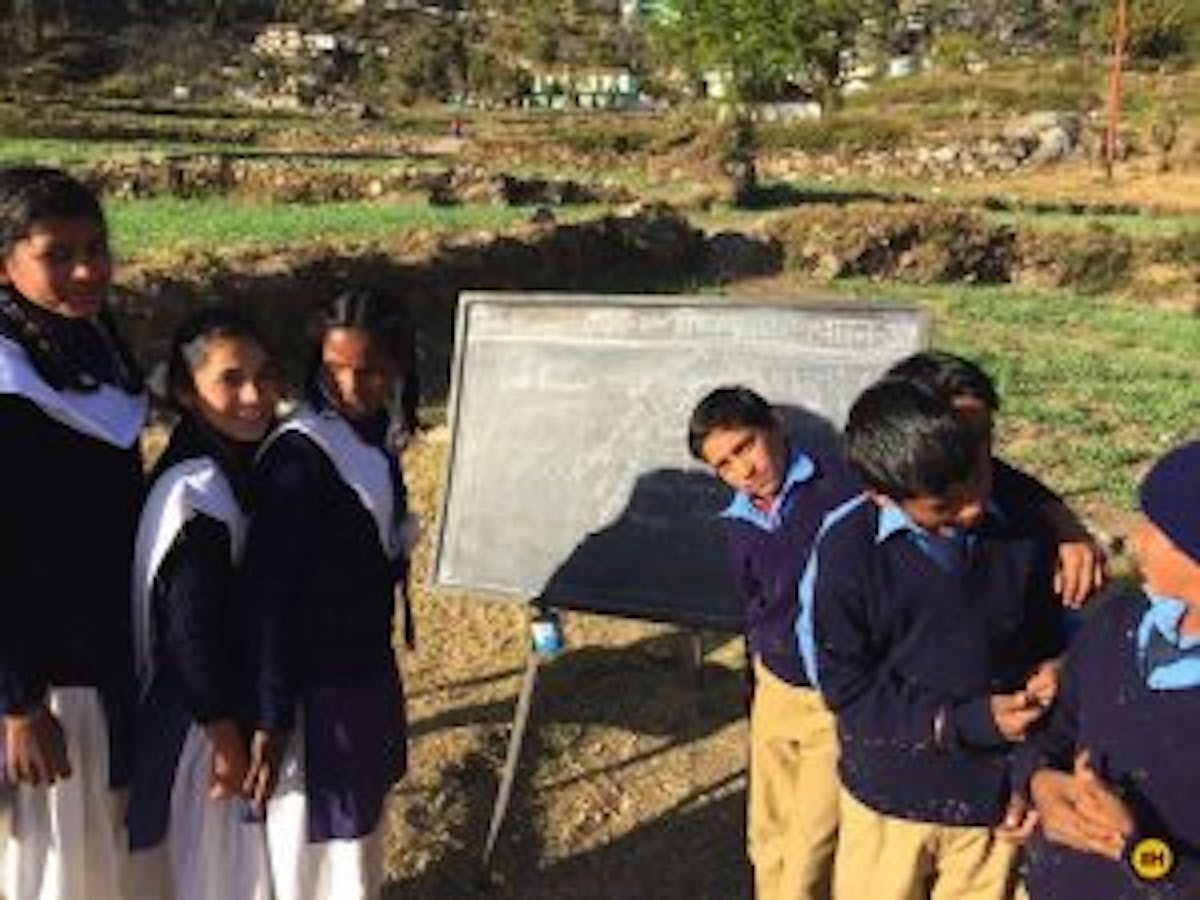 Students participating in the workshop at Sari
Meanwhile, at Sari, our trek leader Rajkumar conducted a workshop for around 60 students from classes 6-8 in the local school. Indiahikes has been engaging with this school for Green Trails activities for a long time now.
Along with basic English, Rajkumar also taught them about the different kinds of waste found in their surroundings. He was pleasantly surprised by the knowledge that these children already possessed. This workshop will continue for a few more days.
Our Green Trails team is always game for new ideas and ways to tackle the growing waste crisis in the mountains. If you have any ideas to contribute, please email Lakshmi, our Green Trails Head on lakshmi@indiahikes.com.
Sign up for our much loved Weekly Mailer
We have terrific trekking tips, trek updates and trek talks to look forward to