Indiahikes launches its first ever Eco Hiking Programme in India
Share this story
On July 7th 2015 Indiahikes launched its first ever Eco Hiking Programme at Daffodils English School in Bangalore. It's the first of its kind in the city and the children at the school couldn't be happier!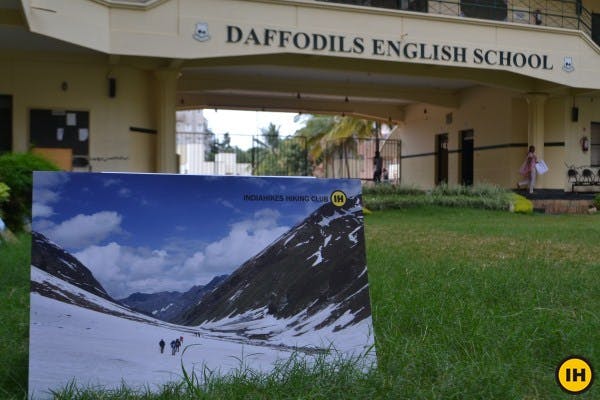 "The basic idea of the Eco Hiking Programme is to offer experiential learning to students through outdoor activities, especially trekking. Indiahikes provides every school's signed with the Eco Hiking Programme with trekking gear, manpower, training and expertise. We even pass on our principles of eco-friendly practices to the students," says Subhankar, who has been instrumental in fuelling the initiative since its inception, along with Yogesh Londhe.
Children will learn to read and make maps, tie useful knots and pitch tents. They'll also get to interact with accomplished mountaineers and of course, they'll get to go trekking themselves – first locally, and then to the Himalayas! "So far, school children have only seen the Himalayas in their geography text books and in photographs. I think it's high time they learn practically about which peak stands where and which river flows where," he adds.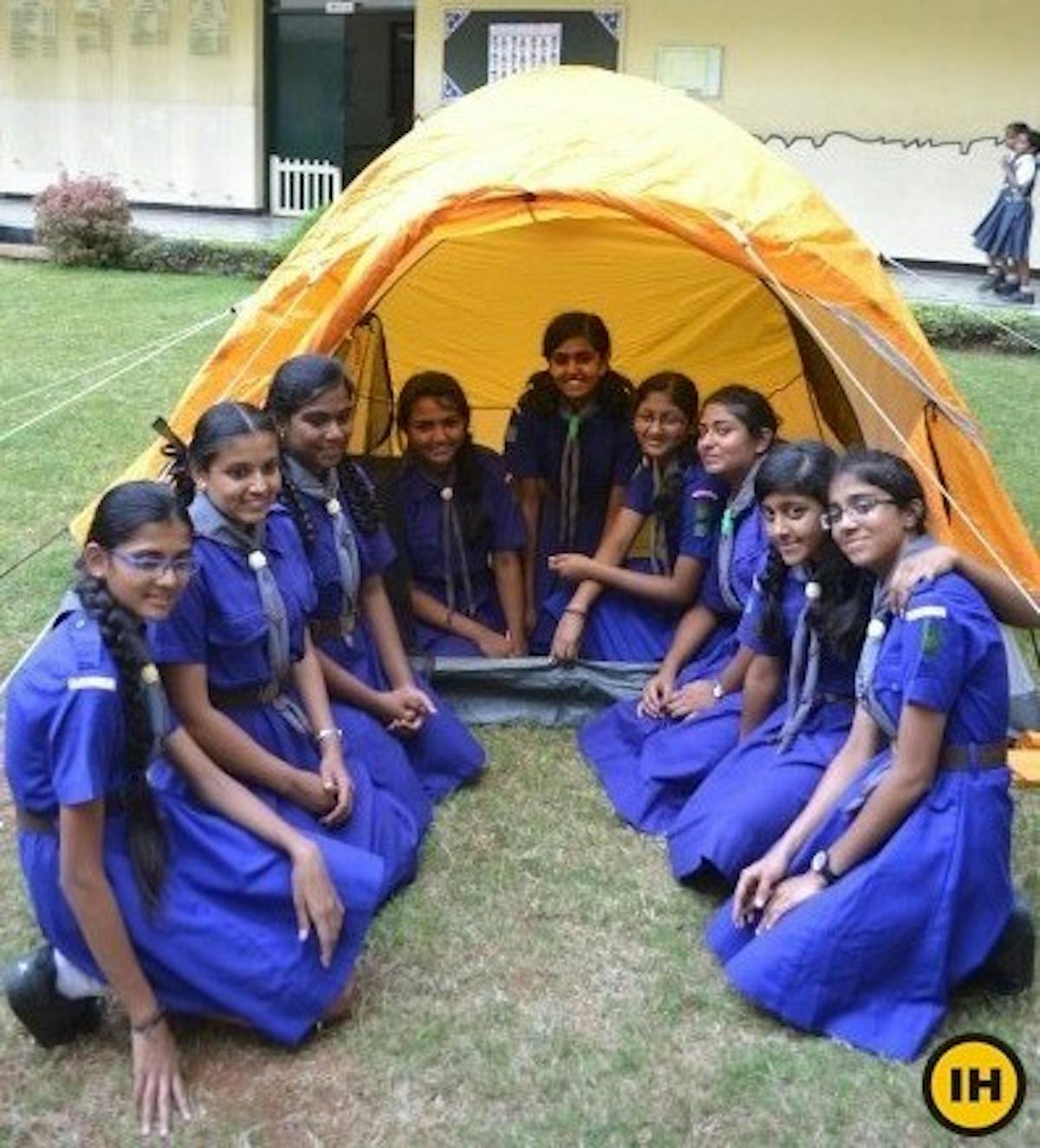 Rashtrapathi Puraskar Guides pose in the tent they just pitched
After a short introduction and lamp lighting, the students were welcomed to their Hiking Club by Arjun Majumdar, the founder of Indiahikes. "After seeing pictures of trekkers, they couldn't wait to get their hands on some real trekking gear. It was their lucky day, as we had taken with us tents, sleeping bags and trekking poles, to give them some hands on experience," says Yogesh.
Soon, the school lawn saw students scampering about, unrolling and setting up tents, examining trekking poles and seeing pictures of high-altitude treks. "Apart from giving them a few tips, the Indiahikes staff stood and looked at all the excitement. We were amazed by their quick learning abilities.
Indiahikes owes this wonderful beginning to the heads and co-ordinators at Daffodils, who were absolutely enthusiastic and welcoming about such a new concept. "I have trekked in Shimla and Ooty before and I know it has a positive impact on the mind. It can make the children brighter, help them concentrate more and help them be more compassionate," says Mrs. Tejashwini Sankeshwar, the principal at Daffodils. The Correspondent, Mr. Chinnappa AP, was equally enthused.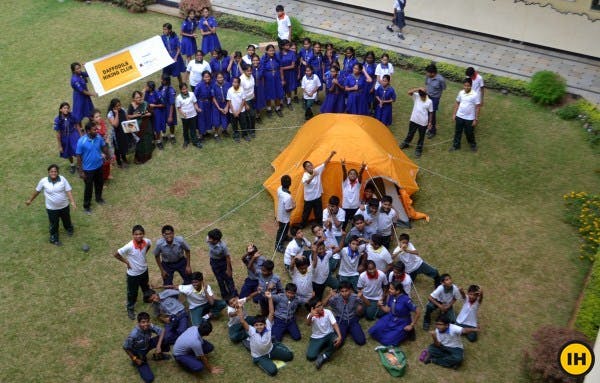 Over all, it was a grand start and it's the first of many more to come!
Sign up for our much loved Weekly Mailer
We have terrific trekking tips, trek updates and trek talks to look forward to