Is trekking in Kashmir safe?
Share this story
Is trekking in Kashmir safe?
Category Uncategorized
By Latika Payak
2015-06-05
Tourism has always been a mainstay of Kashmir's economy. But the 90's and early 2000's witnessed a near total collapse of the industry. Few tourists, apart from devout yatris to the ancient Amarnath shrine, opted for Kashmir; instead, they preferred to vacation elsewhere. Undying political unrest and violent insurgency has changed the very image of the state. However, over the past couple of years, there has been a steady, albeit slow, rise in the number of trekkers and tourists in the region.
But is Kashmir really safe for trekking?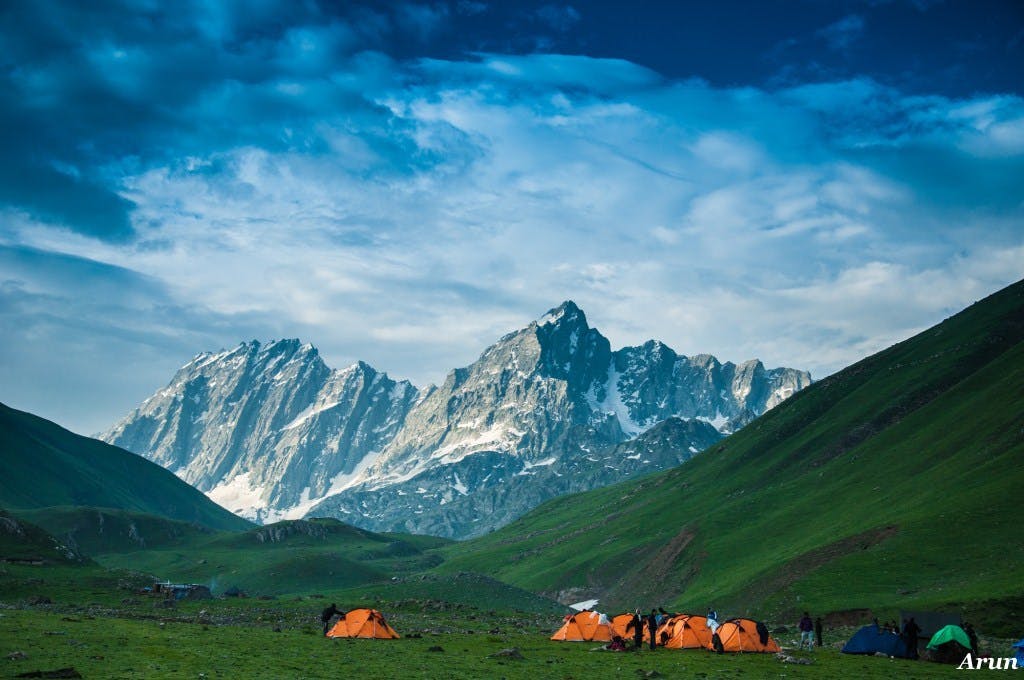 "Heading to Kashmir is not as easy a decision to make as travelling to any other part of the country," opines Sandhya UC,  who has been trekking in Kashmir since 2011.
"I get lots of calls from anxious trekkers and parents, questioning the safety of Kashmir. Although one cannot vouch for the safety of the region, we do reassure them that life is quite normal in Kashmir. Yet, it is better to be prudent," adds Prathima Chhabria, the mountain coordinator at Indiahikes.
Indiahikes has been running treks in Kashmir for over three years now. The mountains have always been incident-free. Though there were a few sporadic curfews and stone-pelting incidents at Srinagar and Kangan (a small town en route to Sonamarg), the teams managed to safely tide over these incidents with adequate precautions. "When such incidents occur, we simply halt all vehicle movements and resume only when things calm down. Besides, in Kashmir, there are CRPF check posts every few hundred metres on the highway, while driving to our base camps," says Sandhya.
Izzat Yaganagi, green trails co-coordinator of Indiahikes, who was also part of the Kashmir Great Lakes exploratory team, shares her take on the matter. "Kashmir is magical. Once on the trek, it's complete wilderness. We felt protected as we were manned by four army camps. There was no feeling of trouble or fear. The army folk were very warm and welcoming. They made us chai, played music and were very happy to meet people from different places. We felt very safe amidst them.  If there is any hint of trouble near the army camp, we wait at the army camps. Only once the army gives us a green signal, do we move ahead. The army officers are strict about rules. They ask for proof of identification of all trekkers to ensure there are no infiltrators," says Izzat.
This year, Indiahikes introduced the Tarsar Marsar trek, which goes through the interiors of Kashmir, from Aru to Homwas. "It's true that Kashmir is a troubled state. But trouble occurs closer to the border areas. Both our treks are away from the borders, and they're as safe as any other trek in India," says Arjun Majumdar, who explored the Tarsar Marsar trek in July 2014.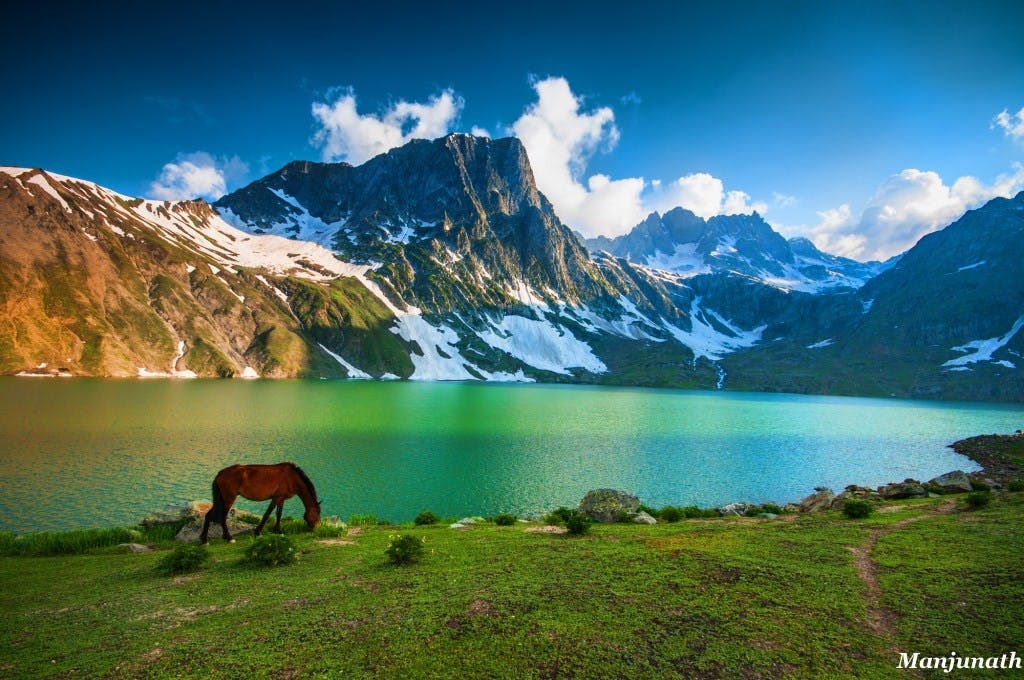 While Kashmir can never be a Himachal or Uttarakhand, it has become a lot more normal over the past few years. In 2014, 900 trekkers registered with Indiahikes to trek in Kashmir alone. Discernibly, tourism is growing and so is the number of trekkers. The economic survey conducted by the government of J&K declared that a total of 11.71 lakh tourists visited the Kashmir valley in the year 2013-14. This is a huge improvement from the figures of previous years.
Despite two state elections and the devastating floods that hit the region in September 2014, Kashmir hosted more than 20,000 tourists each month post the floods, said Talat Parvez, Director Tourism, Kashmir in a statement to the press. The tourism department, along with other stakeholders, are taking up a number of new initiatives to put the sector back on track. "We are doing everything to spread the message loud and clear that destination Kashmir is as normal and pristine as it was before the floods," Pervez said.
So, if your heart is set on visiting Kashmir, go for it. Be prudent, but don't let anxiety paralyze your decision. After all, there is only one heaven on Earth. We call it Kashmir.
Tips for trekkers going to Kashmir: 
If you're staying overnight at Srinagar, stay in touristy areas like Dal Lake or Lal Chowk.
Blend in with the crowd in terms of dressing and behavior.
Avoid going to downtown areas.
Don't panic if there is a curfew. Keep calm and wait for it to pass.
If you have any more queries, don't hesitate to write to us at info@indiahikes.in.
Sign up for our much loved Weekly Mailer
We have terrific trekking tips, trek updates and trek talks to look forward to