Indiahikes January 2023 Photo Contest Winners
Share this story
Indiahikes January 2023 Photo Contest Winners
Theme: Forest On The Trek
Category Photo Contest Trekker Space
By Latika Payak
2023-01-30
We received some splendid entries for the January 2023 Photo Contest. The theme was Forest on Treks.
For this contest, we were looking for photographs that bring out the essence of trekking in a forest. The heady scent of pine, oak, and rhododendrons. Dried leaves crackling under your feet. These form the first, indelible memory of the trek. Simply because you always begin your Himalayan trek by stepping into a forest. And, these forest sections set the mood.
And we received some stunning entries. Choosing nominations was tough. And choosing the winners was tougher.
Finally, the results are out! Here are the Winners of the Trek Photography contest January 2023.
Winner
Deoriatal-Chandrashila - Yogesh Shinde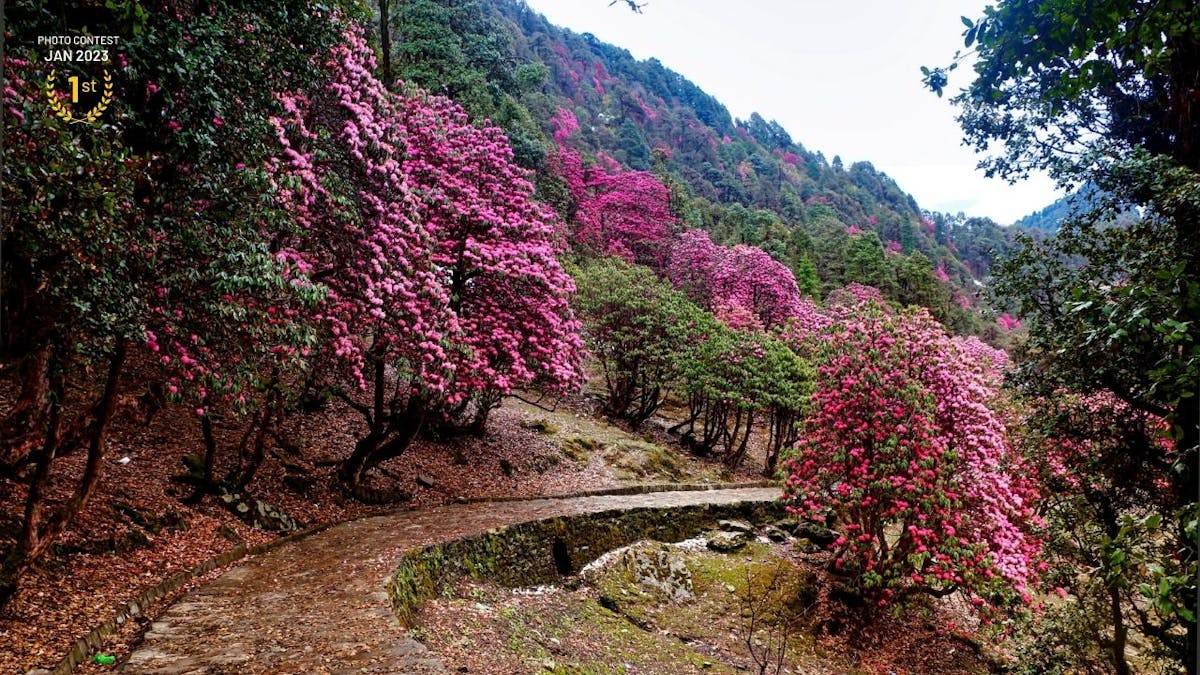 This section of blooming rhododendrons is on the way to Chopta.
If you wish to see blooming rhododendrons in the Himalayas, Deoriatal-Chandrashila is the trek to do in spring. And this photo shows you why. There are so many rhododendron trees on this trek! It makes the entire trail come alive with colour.
Congratulations Yogesh Shinde! You have won the First Prize, with the terrific ZERO 50-liter Rucksack by Adventure Worx, which they can use on all their future treks.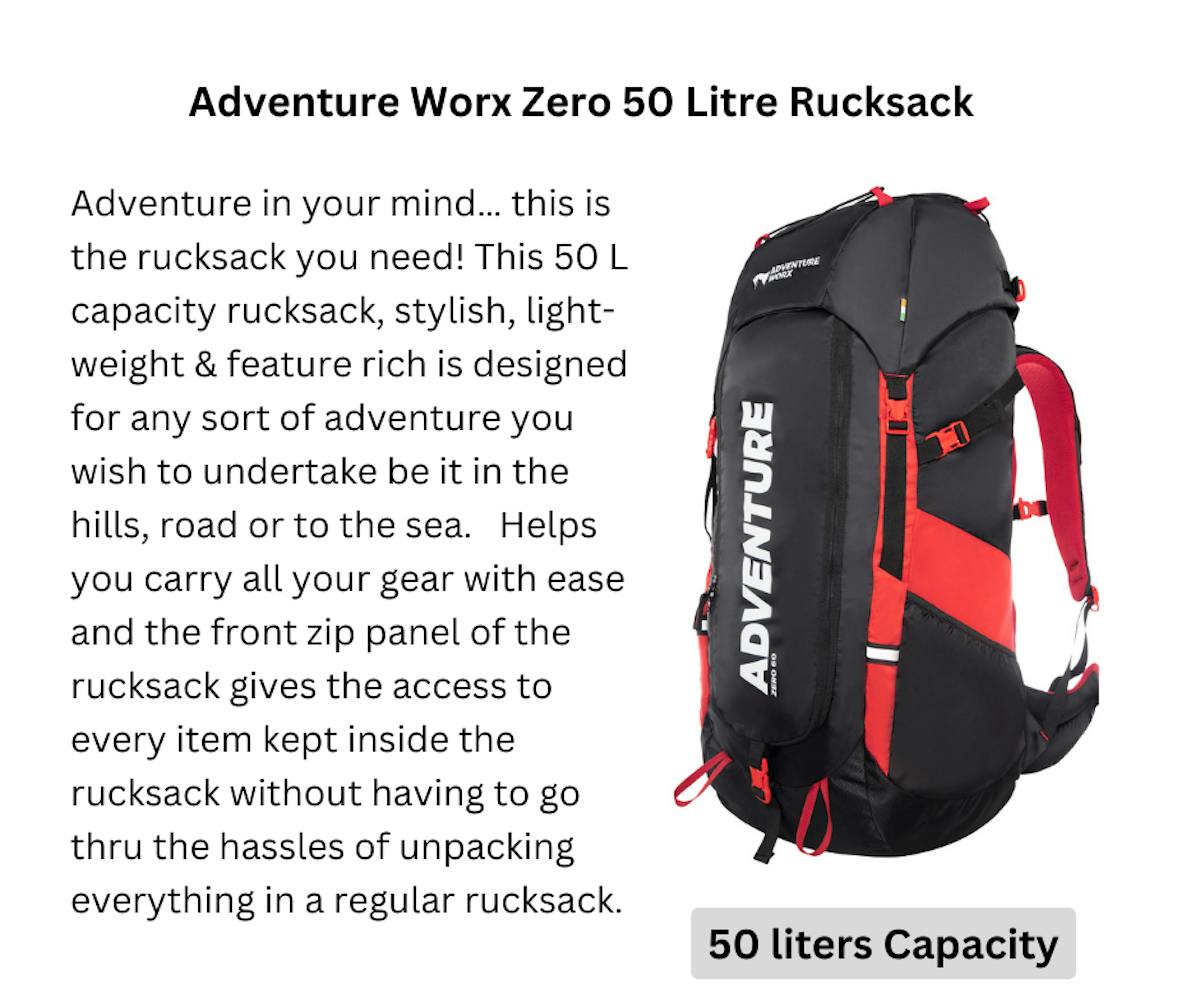 First - Runner up
Kedarkantha - Shreyan Chatterjee
Trekker walking through the forest section filled with ancient oak trees.
The forest on Kedarkantha trek are not dense, but they're quite charming. More so because of how neatly the trees are laid out in the forest. You'll also notice that the forest floor is covered with fallen leaves that crunch as you walk over them. This photo captures the essence of a forest on Kedarkantha very well.
Congratulations Shreyan Chatterjee! You have won the runner up prize, with the wonderful water purifying bottle by Paany, which is a Godsend while trekking and travelling.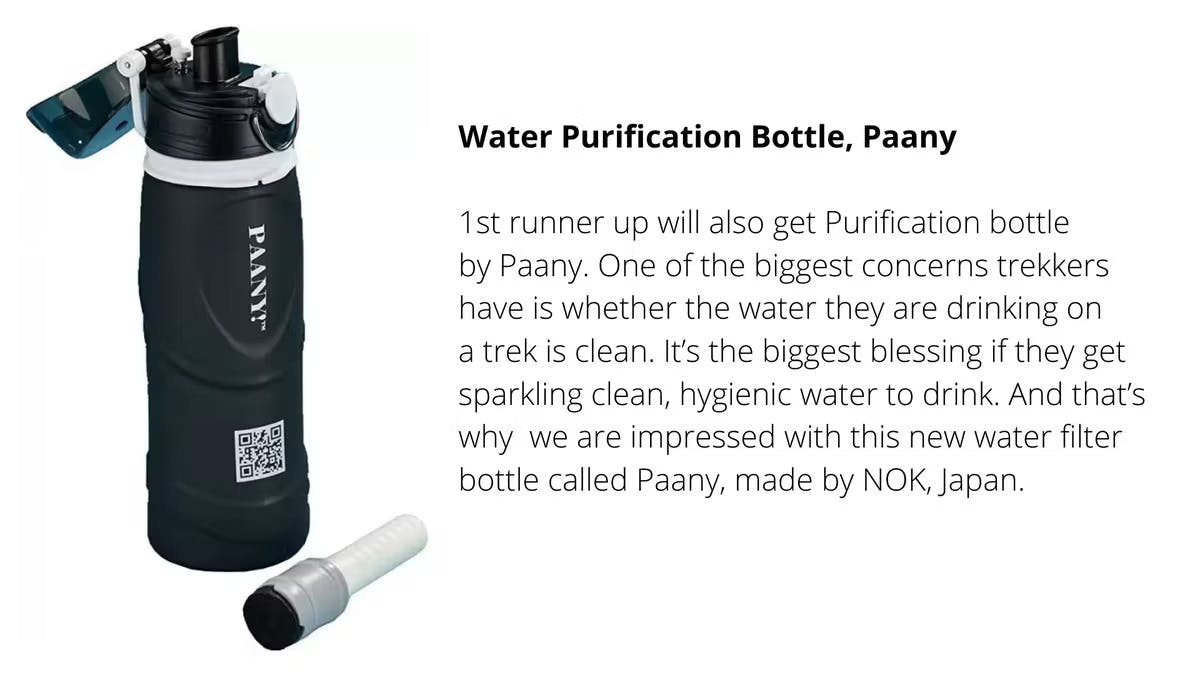 Trekkers Choice Award
Ali Bedni Bugyal - Atish Waghwase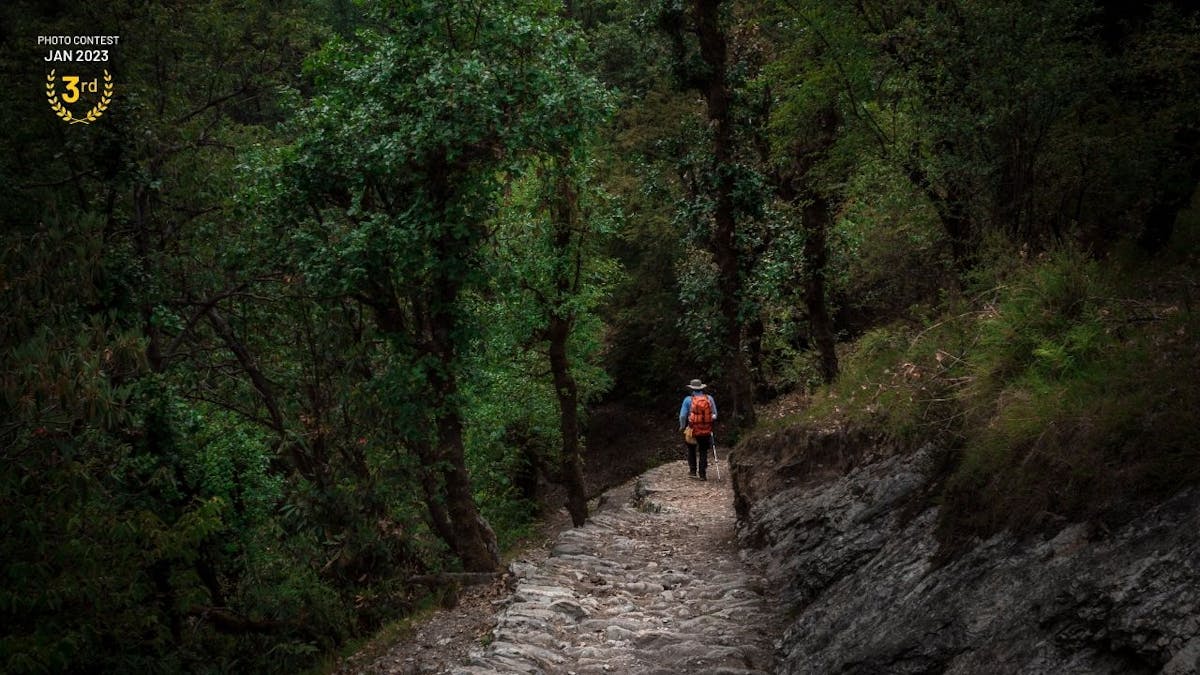 You come across this section of dark forest while descending from Ran ka Dhar and entering the Neelganga Valley.
This is our favorite photo of the forest on the Roopkund trek. Which is also currently used on Ali Bedni Bugyal trek. The oak and rhododendron forest in this section is so dense that barely any sunlight passes through the trees. That's why this section looks so dark.
Congratulations Atish Waghwase! your photo was chosen as the Trekkers Choice Award with 23.9% of all the voters chose your photograph :) You have won an Indiahikes surprise Goodie Bag from Indiahikes.
With that, we come to the end of Indiahikes January 2023 Photo Contest. If these photos piqued your interest, I would nudge you to check out the nominations. Those photos too were almost as good!
Please note: We will announce the theme for our February 2023 Photo Contest in a couple of days. So stay tuned!
Sign up for our much loved Weekly Mailer
We have terrific trekking tips, trek updates and trek talks to look forward to