January And February Dates Out For Brahmatal and Sandakphu 
Share this story
January And February Dates Out For Brahmatal and Sandakphu 
Category News
By Karishma Jayapaul
2017-07-29
We've opened up batches to Brahmatal and Sandakphu in January and February. If you're someone who likes to plan your travel in advance then now is a good time.
January and February are peak winter months. Heavy snowfall makes most Himalayan trails inaccessible. But Brahmatal and Sandakphu are few of the only trails that are accessible in these months.
If you're wondering what Brahmatal looks like in these months. Here you go.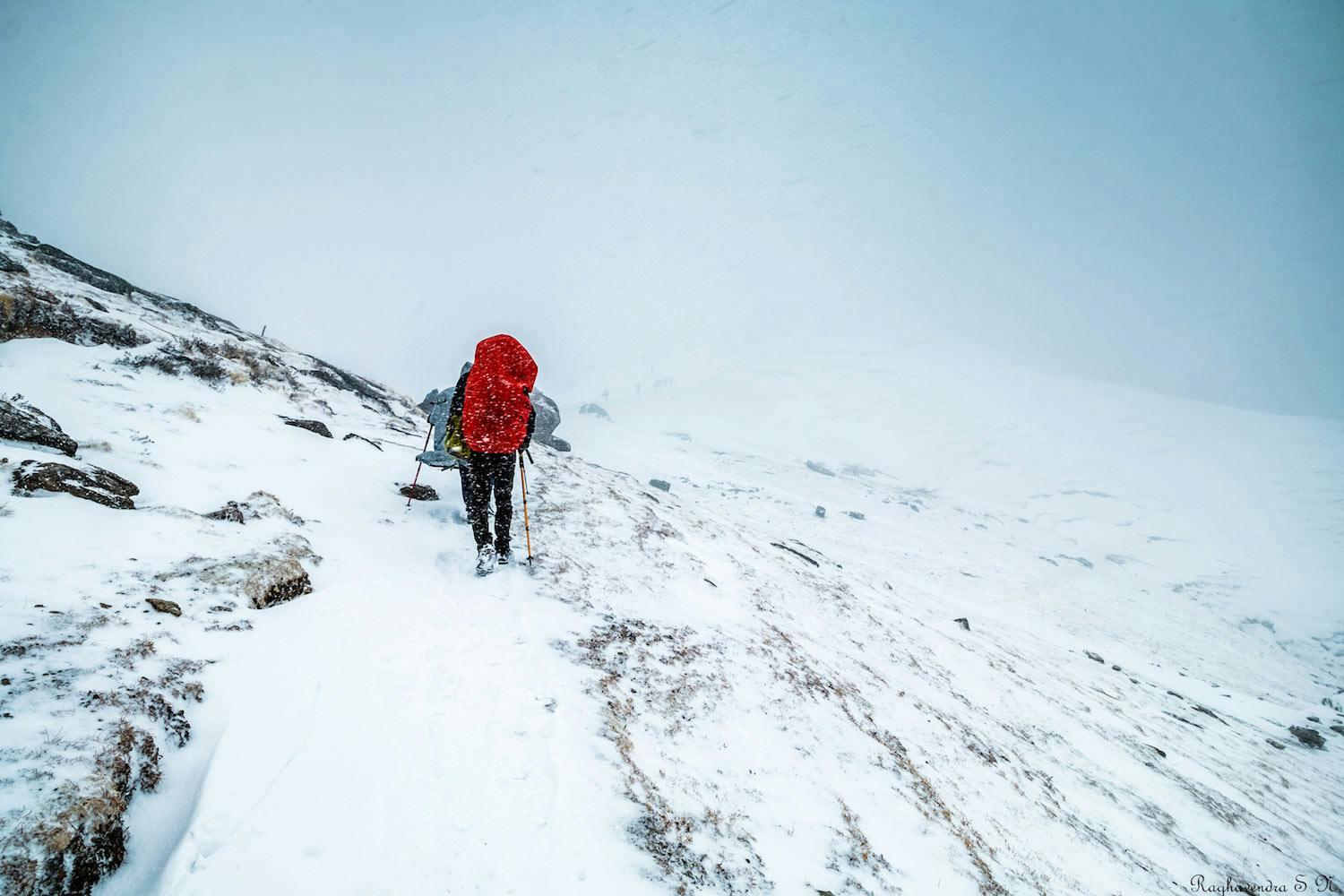 And Sandakphu?
For a snowy experience, Brahmatal would be your best option. However, if you're one for winding trails, and views of the biggest mountains in the world, then Sandakphu is your best option.
You'll find the dates of Brahmatal here and of Sandakphu here.
We have lots of new things up on our website this week. We just published our new video on Gaumukh -Tapovan.
This trek has been heavily underrated. Our founder Arjun says it is the only trek where you can see Mt. Shivling and Mt. Meru and the Bhagirathi sisters from up close. All the way from the base to the top! Watch this video to find out what more it has in store for you.
New trail to Kush Kalyan explored!
On another new note, our Trek Leader Tanmay Bain just returned from an exploration trek to Kush Kalyan in Uttarkashi.
The Kush Kalyan trek is a six day trek that takes you upto 11,026 ft. This trek is special because it has a little bit of everything in it. Like a trail mix! You've got your meadows, lots and lots of forests and enough of moraines and boulders to keep the thrill alive.
"The mountains views are the best part of it. You see Mt Trishul, Nanda Ghunti, Chaukhamba, the majestic Nanda Devi and so many other big names," says Tanmay.
It is an easy-moderate trek. To give you an idea, it is about as difficult as the Har Ki Dun trek. "You don't need permissions to camp here. So it's great trek to do independently," says Tanmay.
We'll have the documentation ready by next week, but here's a picture of the sprawling meadows on this trek.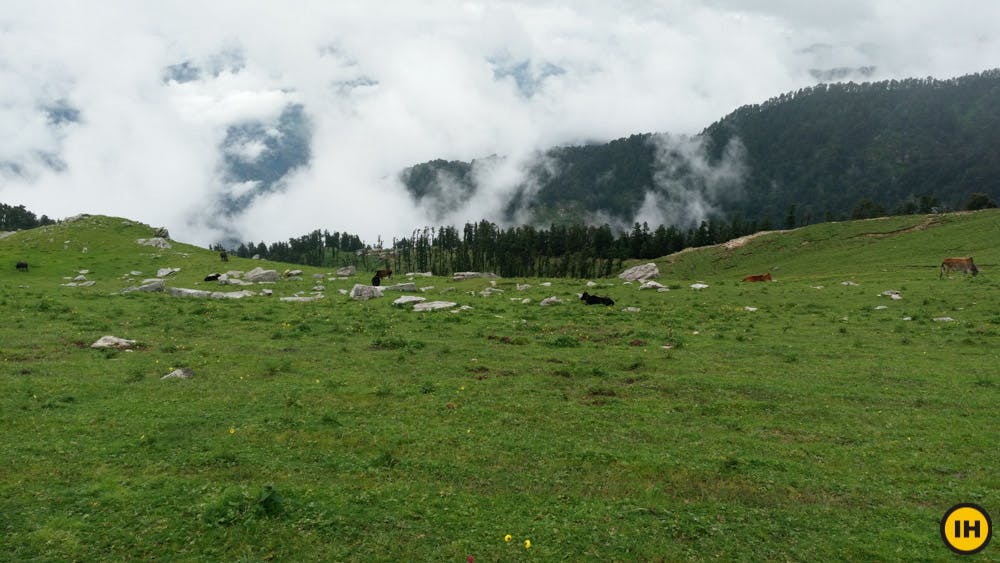 Updates from treks running currently
Pin Parvati not for the faint hearted
The Pin Parvati team came back this week. Trek Leader Dushyant warns the trekkers saying, "It isn't over till it's over!"
"When trekkers successfully crossed the pass, they were thrilled! They thought they'd done it! But when they began their descent from the pass, that's when they realised what they had signed up for. That's when the technical sections begin. That's when the adrenaline sets in. But they were a resilient set of trekkers!" says Dushyant about the 13 trekkers who trekked with him.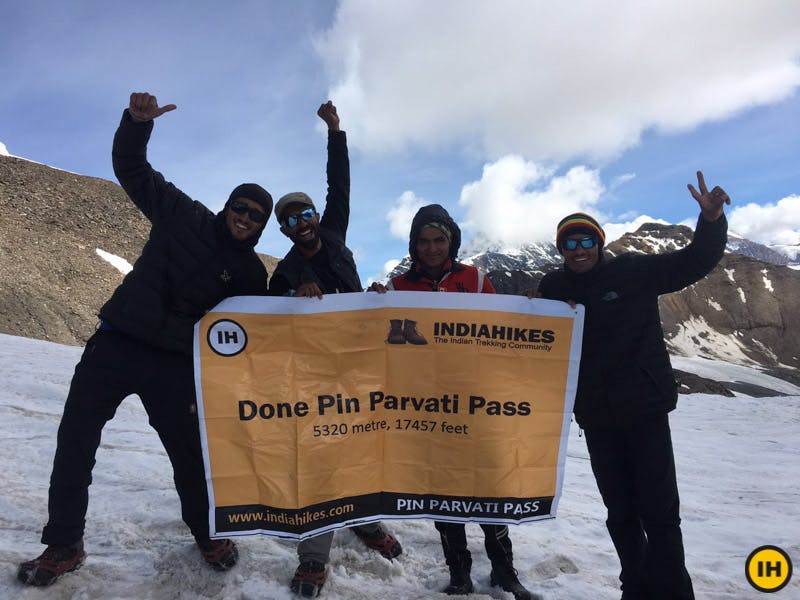 When you are calculating putting one foot after the other with a roaring Parvati river right underneath you can only imagine how difficult the trek must be. Dushyant says the trek gives you an adrenaline rush like no other!
The trekkers used the buffer day before the summit day to acclimatise and ended up crossing a freezing cold river thrice over. But no one complained after reaching the Pin and witnessing the most spectacular views of the Spiti.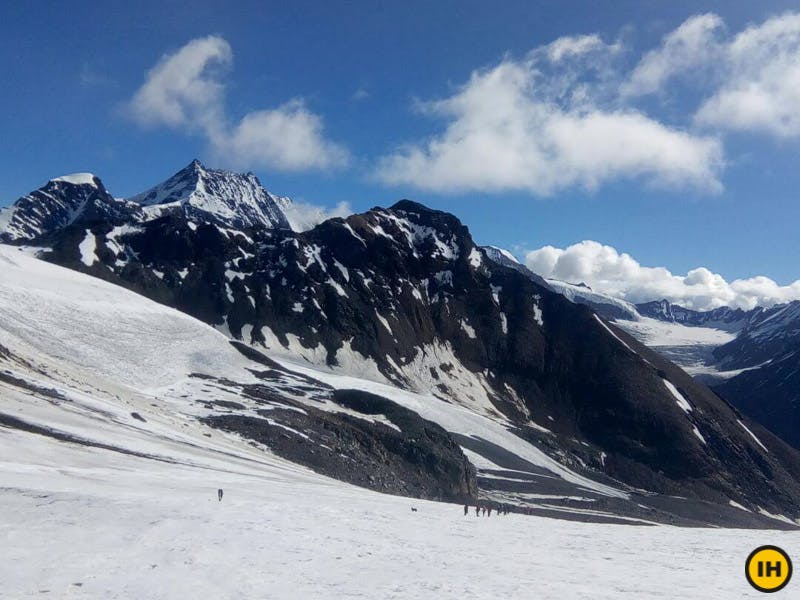 While a few did have their heart in their mouths while crossing the technical sections of the treks, others never wanted the trek to end. But most were thankful for surviving. Phew!  
Kanamo trekkers enjoy Spiti's culture
Speaking of difficult treks, the first batch of the Kanamo trek came back this week. This is our Trek Leader Karthik's favourite trek and we can only imagine why. The trekkers had some some quality time with blue sheep on the trek. And they couldn't stop raving about the views once they reached the summit.
Our Trek Leader Tanmay Bain did the trek last year. He says he could see 39 peaks from a single viewpoint at the summit. "I could see Abi Gamin (24,130 feet) in Uttarakhand and Saser Kangri (25,170 feet) in Jammu & Kashmir," he says. 
Karthik says the trekkers were lucky to reach the Key Monastery early enough to witness the cham, a mask dance by the monks. Did you know that the Spiti is known as the little Tibet? The mask dance by the monks is an integral part of tibetan culture and symbolises the victory of good over evil.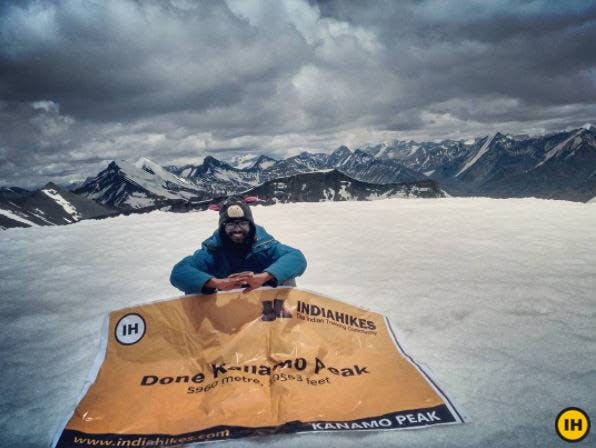 Bridge constructed from Kibber to Chicham
In other news for the Kanamo trekkers, there's a new bridge that has been constructed to crossover from Kibber to Chicham. So all those who were fearing the dreadful trolley being pulled by a rope can now rest in peace.
This bridge connects Kibber and Chicham, two Indian villages located at the highest elevation.
Photo © Pridhi Garg pic.twitter.com/7PyAerVmzC
— Unravel Himachal (@unravelhimachal) June 6, 2017
The Kashmir Great Lakes trekkers left Gangbal at 5 am yesterday and reached Srinagar at 2 pm. All batches are leaving Gangbal early in the morning to make it back to the base before the police check post blocks the routes. They are now at Gagangir. Another batch will be reaching Srinagar today noon.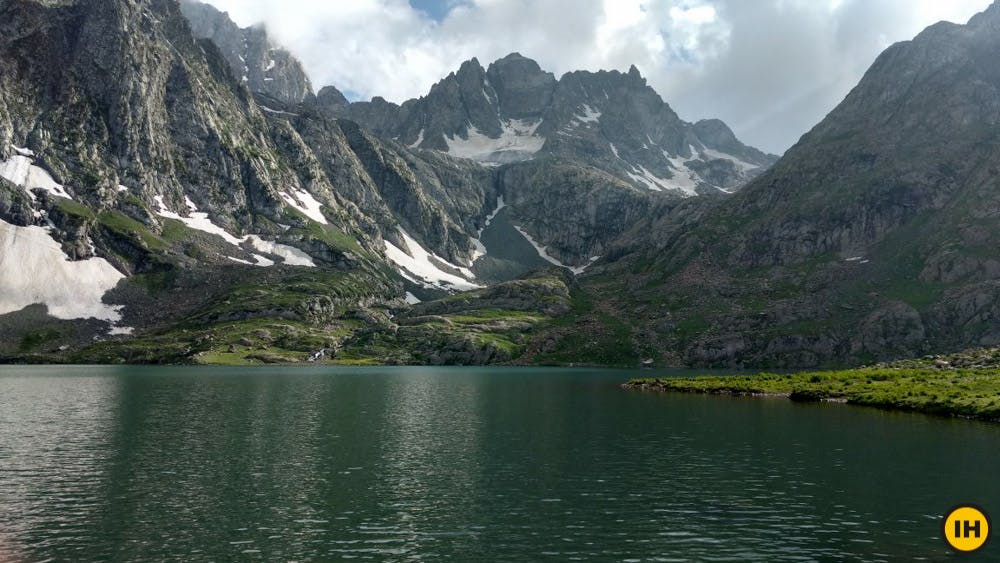 Trek Leader Vishal spoke to our Trek Coordinator Prathima and was thankful for the clear weather. He said it only rained for about 10 minutes and the rest of the trek was a bliss with clear views.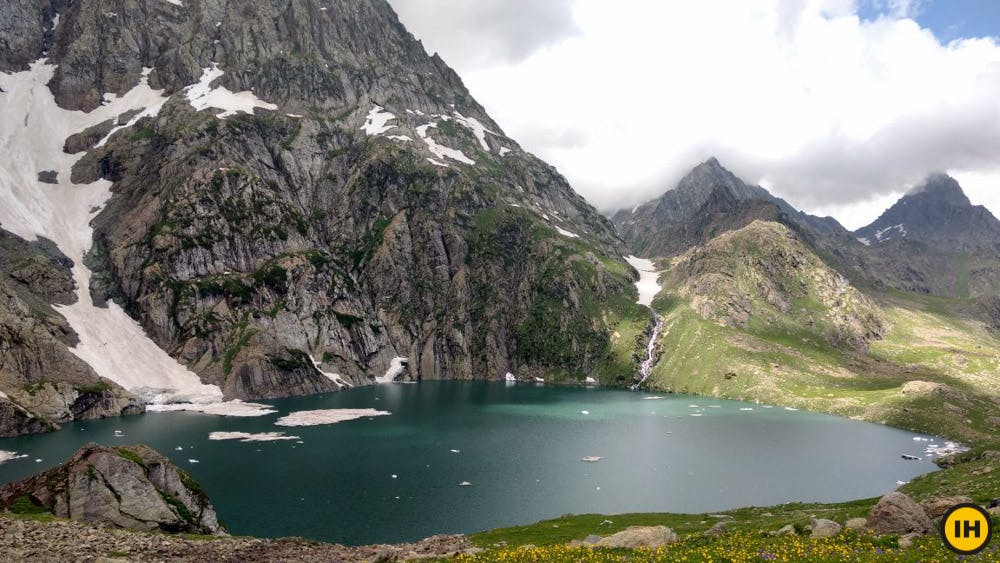 Good news for our trekkers who are planning to go to Valley of Flowers in the coming days. The flowers are in full bloom. The valley is no longer just lush green. Its spread with colours.
It has been raining for the past week. But the weather usually clears out later.
Our Trek Leaders cannot stop gushing about the lovely flora they have been spotting throughout the trek. Here are a few pictures of the Himalayan flowers along the trail.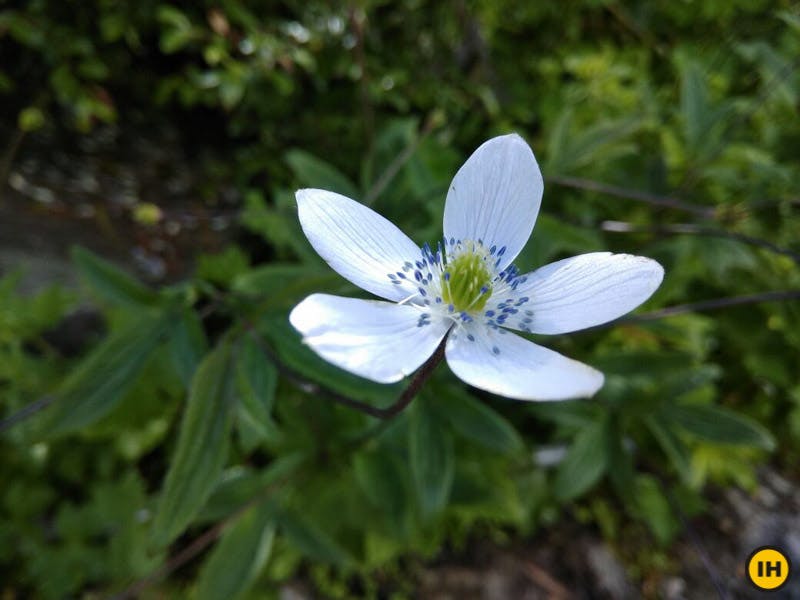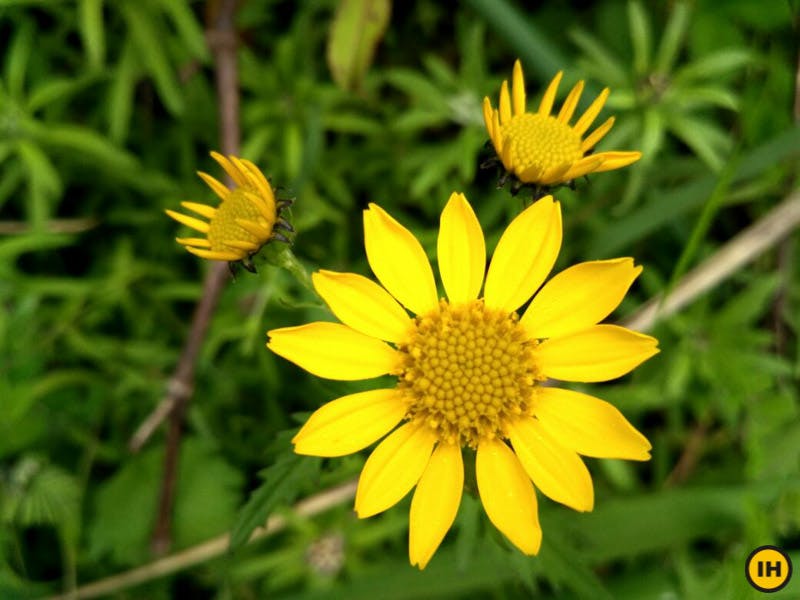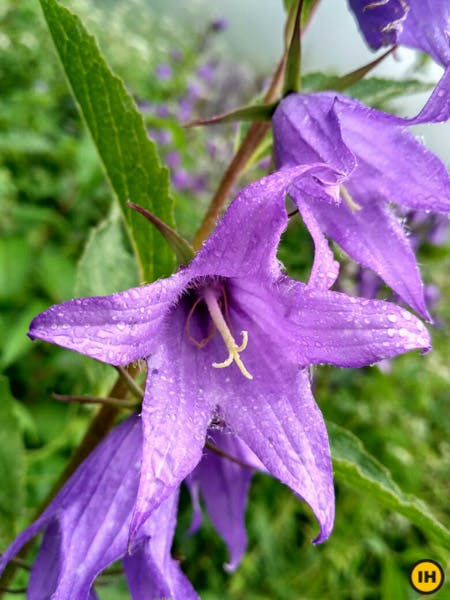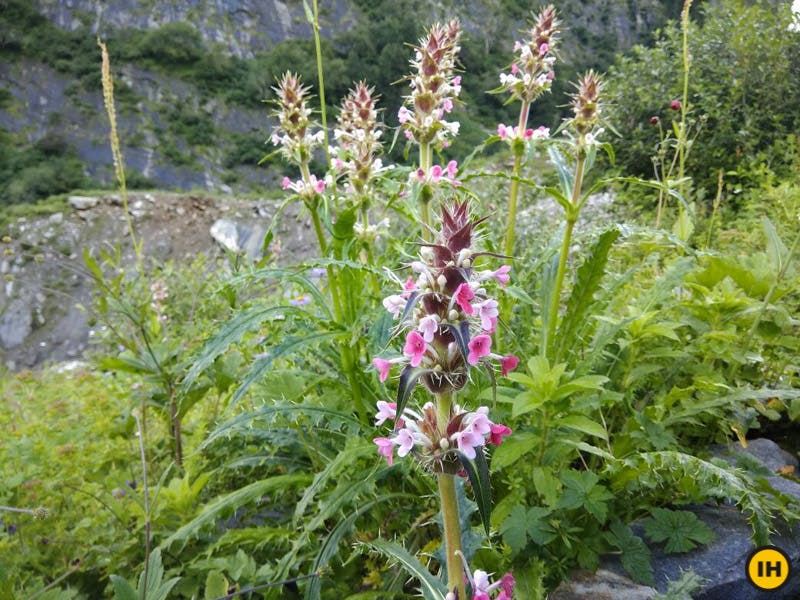 Speaking of rains, Hampta Pass is taking full blows from the monsoons. It rained continuously for three days of the trek. After crossing Balu ka Gera it also became quite foggy. Trek Leader Jude Rayen thought he wasn't lucky with the weather until he reached Shea Goru. The weather became bright and sunny after they crossed the pass.
But the icing on the cake was going to the Chandrataal lake.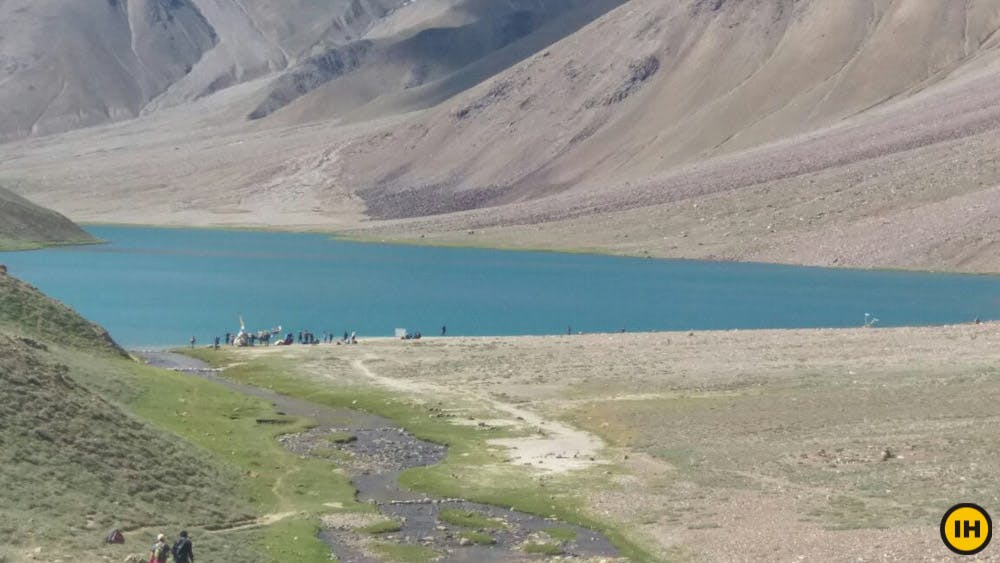 Bhrigu Lake enjoy clear weather on summit day
Bhrigu wasn't spared by the rains either. It rained right from the first campsite at Gulaba. Trek Leader Himanshu who just came back from the trek says you must expect rains on the Bhrigu Lake trek at this time of the year.
But he was pleasantly surprised by the crystal clear sky with a shining bright sun right on summit day. What luck!
Nag Tibba likely to be hit by rains
Our popular weekend trek, Nag Tibba is also experiencing the monsoon rains. Trek Leader Shravan Rawat says it has been raining on and off in Dehradun. Trekkers it is time to get your raingear on!  
We've finally revealed our top ten nominations for the June 2017 Trek Photographer of the month contest.
We were happy to be swarmed with your photo entries. It was a blast going through the pictures although it made me green with envy.
Apart from the winners, the trekker who gets the maximum vote wins the trekker's choice award. So hurry up and vote for your favourite photo here!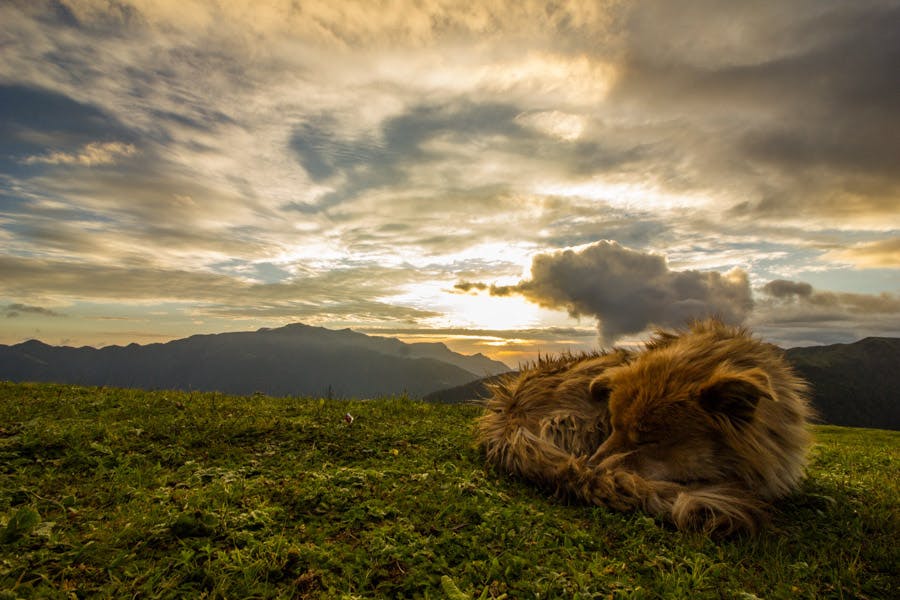 We've had a smooth week. I would be glad to hear from you on any queries, comments or suggestions that you might have. Do write back to me at karishma@indiahikes.in
Until next time, adios!
Sign up for our much loved Weekly Mailer
We have terrific trekking tips, trek updates and trek talks to look forward to