The Story Of How We Evacuated 162 Team Members From Kashmir
Share this story
The Story Of How We Evacuated 162 Team Members From Kashmir
Category News Trek Leaders Speak
By Swathi Chatrapathy
2019-08-08
Today, I'm going to tell you the inside story of how we evacuated 162 trekkers and team members from J&K along with more than a tonne of equipment in less than 48 hours.
The week has been emotionally and physically exhausting for all of us at Indiahikes. It has been laced with a mysterious calm, followed by panic, chaos, fear, grief, relief and finally, stoicism.
It all began on August 2nd, Friday at 4.30 pm
We were having just another day at the Indiahikes office. Two of our office members — Vishnu and Gautam — had just reached Srinagar and were travelling to Aru and Gagangir, the base camps of Tarsar Marsar and Kashmir Great Lakes treks.
They were making us terribly jealous with beautiful pictures from Kashmir. "Road leading to Sonamarg from our Basecamp! This is pure bliss," Gautam said with a picture attached on Whatsapp.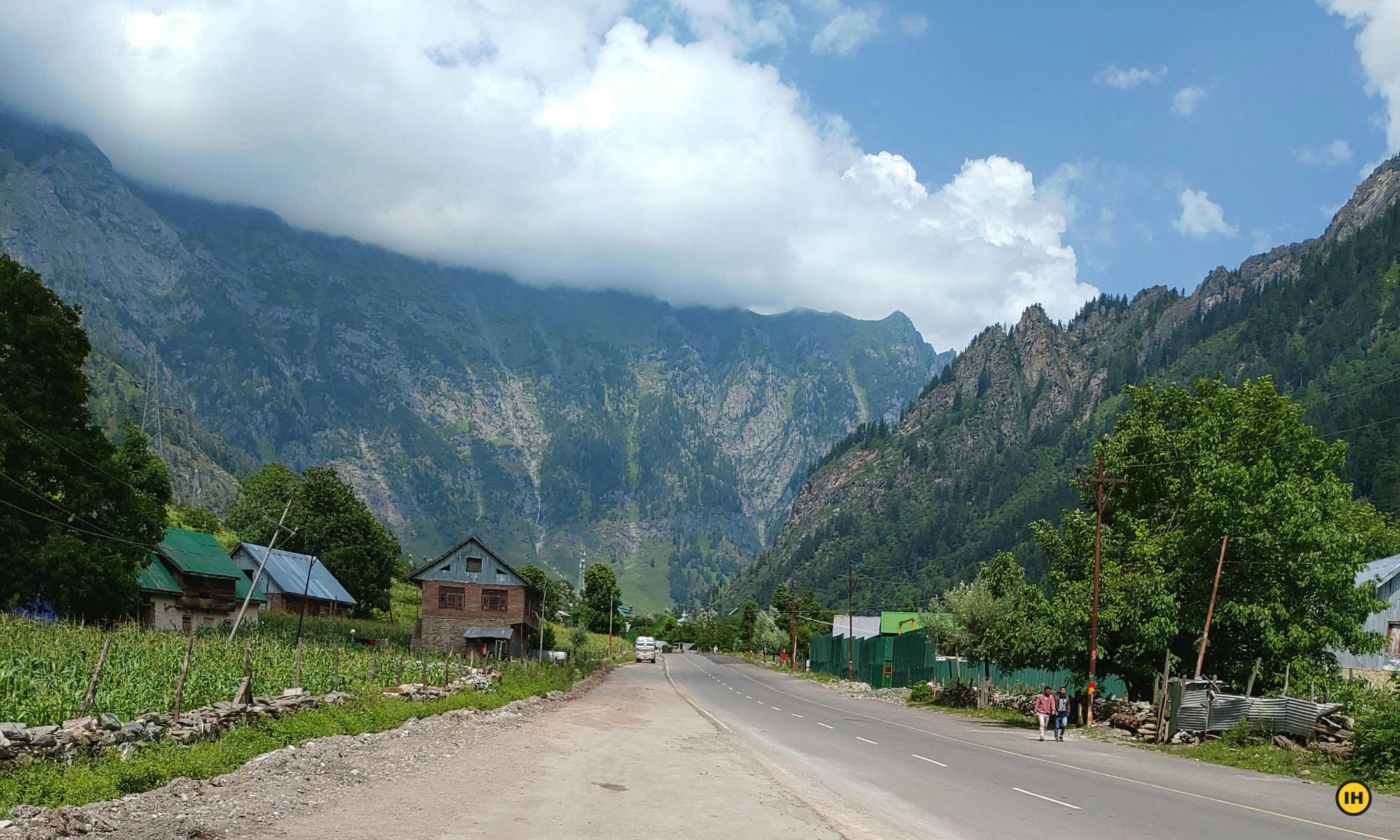 Meanwhile, our founder, Arjun Majumdar, was having a meeting with two other team members in office — Lakshmi and Suhas. They had a trekking map of Kashmir spread out on the desk, books and pens drawn out, making notes of tricky sections on the Warwan Valley trek.  "I'm anxious about you and trekkers navigating this stretch," Arjun said to Lakshmi pointing at the map. Lakshmi was set to leave for Warwan Valley that night.
While they studied the map, at around 4.30 pm, all our phones dinged. It was one of our team members from Mumbai.
"How are things in Kashmir? News shows tourists are facing problems? Have been asked to leave?" she said.
A news report about a security advisory issued by the Home Ministry of J&K had come to light, advising all tourists to cut down their travel "immediately" and leave the state. There was no rhyme or reason.
"I faced no problems at all this afternoon. Army personnel are roaming everywhere. But no issues. Dushyant faced some issues before Soura [Srinagar], but when I came, it was clear," replied Gautam from Gagangir.
Going by the ground reports, we waved off the advisory for the time being.
But it didn't take long for the advisory to circulate amongst trekkers on Whatsapp groups. With rumours of "Kashmir partition," "Modi visiting J&K," and "terror threats" doing the rounds, trekkers were beginning to get frantic.
Within an hour, it rained phone calls on us.
Should I cancel my trek? 
Is there a terror threat? 
My wife is on the Kashmir trek. Is she safe?
I'm leaving from Paris to Srinagar tomorrow. What should I do? 
We just landed in Srinagar. Our trek is tomorrow. What are we to do?
We stopped everything we were doing. Things were more serious than they looked. By then a copy of the advisory reached us by Whatsapp. The note looked grim. It asked tourists to vacate the valley.
Most of us pacified trekkers on phone calls. Our founders and ops team put their heads together to come up with a plan to tackle the emergency.
Many of our trekkers were already on the slopes, some of them on their way to Srinagar. Our staff members were spread all across Kashmir.
Our only aim was to keep trekkers safe and keep our staff safe.
Disappointment and worry
That evening, we were torn at the Indiahikes office. From our hearts, we did not want to stop our treks — so many trekkers had been preparing for their treks, travelling from around the world.
After many years, our Kashmir treks had been running smoothly throughout July with no political unrest. And three years after exploring Warwan Valley, we had finally opened it, thinking the region (near Kargil) was finally safe!
Our Kashmiri local team members, Ghulam chacha, Aziz miya and Firoz ji were cheerful that trekking in Kashmir was running with no hiccups after so many years.
However, we did not want to compromise on anyone's safety. If this was an advisory from the Home Ministry, we had to take action.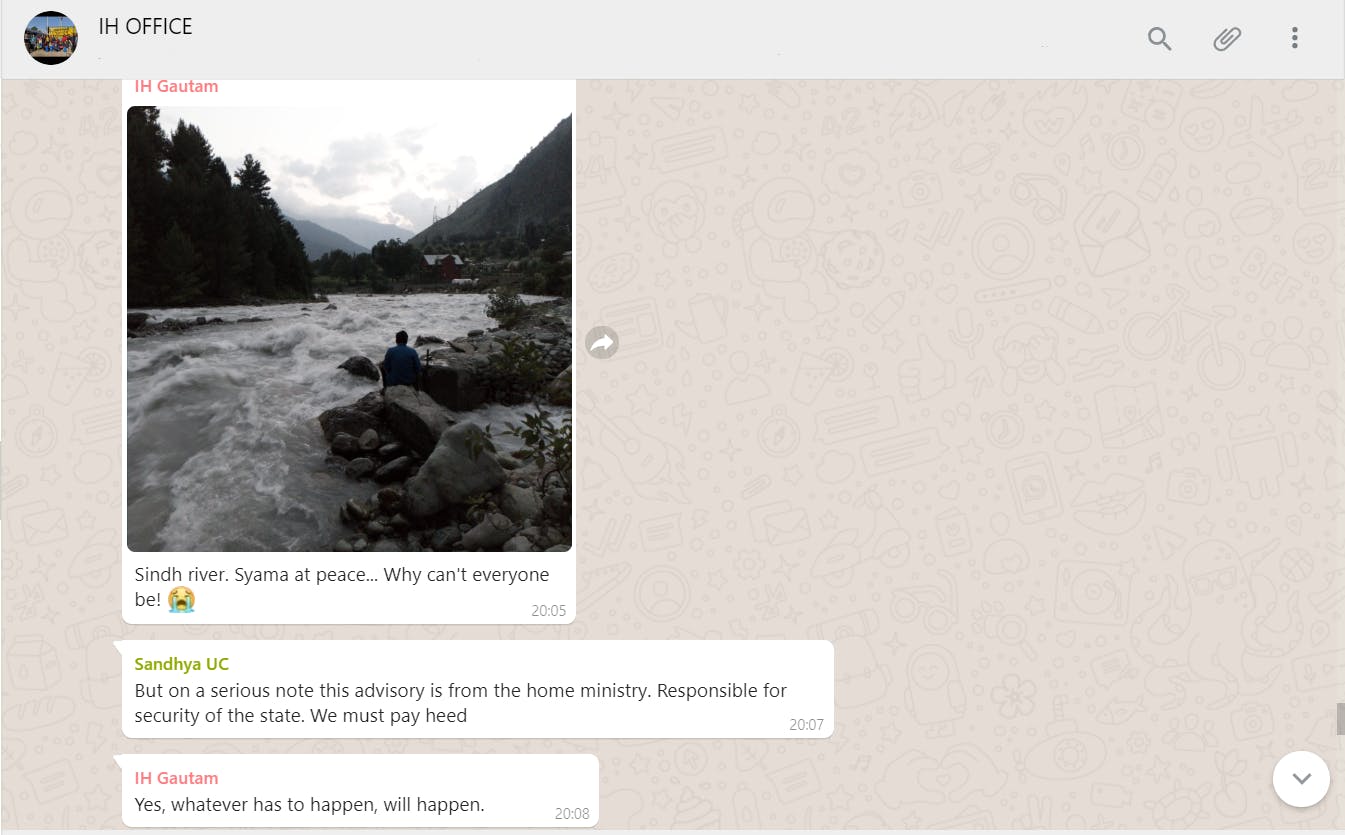 That evening, we received a note from Ravi, our Slope Manager in Aru. "The tourism department has issued an ultimatum saying all tourists must leave Pahalgam and surrounding cities by 10 am tomorrow," he reported at 8.15 pm.
"Vehicles are not being allowed from Srinagar into any of the inner cities. Vehicles can only depart from Pahalgam towards Srinagar to leave the state," he added.
It was at 8.30 pm that we gave trekkers our statement: "Don't travel to Kashmir. Those on treks are safe"
We took a hard call to cancel all Kashmir treks happening over the next three days — Kashmir Great Lakes, Tarsar Marsar and Warwan Valley.
Many trekkers had reached Srinagar already. Some had even driven to Kargil. They simply had to turn around and leave.
Those already on their treks were in remote, inaccessible places with no network. Even walkie talkies are not allowed on treks in Kashmir. We decided to let them be on their treks since they were safe and comfortable on the slopes.
For now, we would just tell trekkers not to travel to Kashmir. For those already in Kashmir, we would have to wait and see.
"Fingers crossed, khuda hafiz," read the last message for the night on our Whatsapp group.
Saturday, August 3rd, an ominously quiet morning
Our Saturday began peacefully. Trekkers had read our latest update with a voice note from our founder. That was enough to calm them down. The phone calls reduced.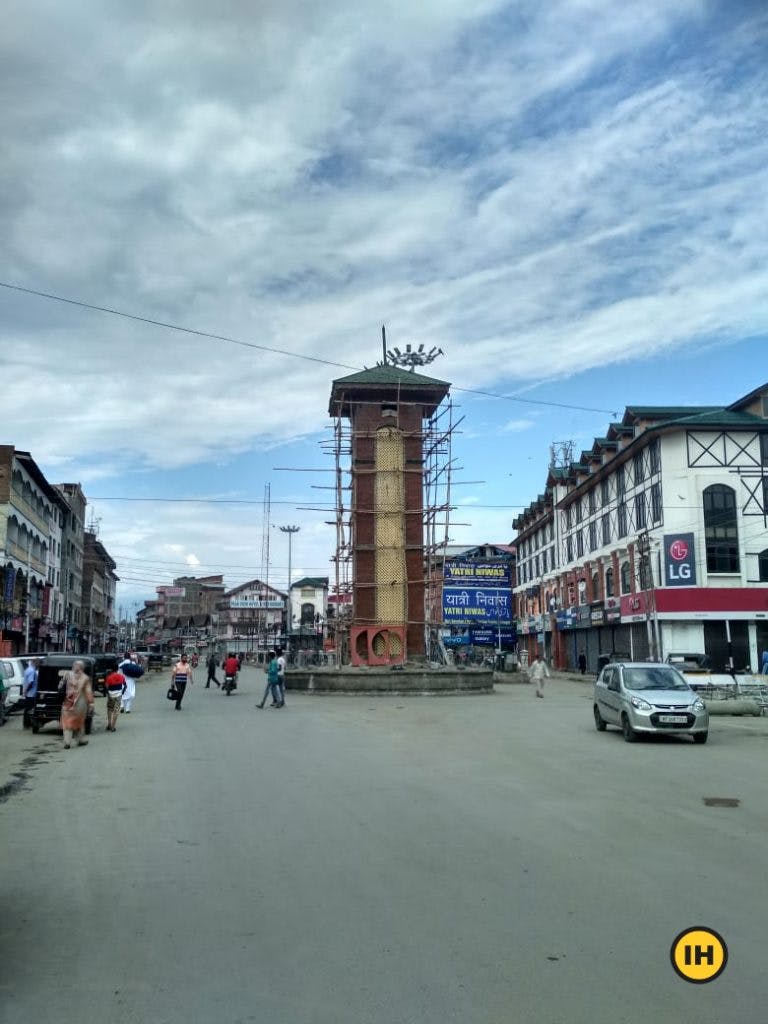 Meanwhile, in Aru, two policemen from the tourism department visited our base camp at Aru, where Indiahikes members were staying.
"We told them that there are two teams of trekkers on the slopes. They agreed to let us stay and wait for them. But they instructed us to stay indoors and not go out," reported Ravi that morning.
By 11 am, we received a note that most airlines had decided to waive off their cancellation charges — a good sign for trekkers who were cancelling their flights. This gave us further composure.
Our Warwan Valley team drove out of Kargil in the wee hours of the morning to reach our base camp at Gagangir by mid morning. They were safe. It was heart-breaking for all of us that one of our only two batches to Warwan Valley had been called off. But there was no other way.
So far so good. Let this weekend pass, things would get better we all told ourselves.
As the day progressed, things took a sudden turn for the worse
It was around 4 pm on Saturday.
Dushyant, the Head of our Trek Leaders' team sent us a report from Gagangir. All tourists were being forced out of Kashmir. Gulmarg, Pahalgam, Sonamarg were all being emptied of tourists. Amarnath Yatris had started turning around. Army vehicles were seen entering the main cities of Kashmir. Traffic had clogged highways.
Similarly at Aru, the situation had worsened. "The valley is empty and dead silent. Just the uncertainty and rumours are building up fear amongst the people here. Ghulam chacha is telling us that in the past 60-70 years, even during the Burhan Wani crisis, tourists have never been asked to leave so abruptly," reported Ravi.
Our teams geared up for the worst that afternoon — an abrupt end to the Kashmir trekking season.
They started to pack all our equipment — tents, sleeping bags, food provisions, cooking equipment, eco bags, merchandise, the whole lot.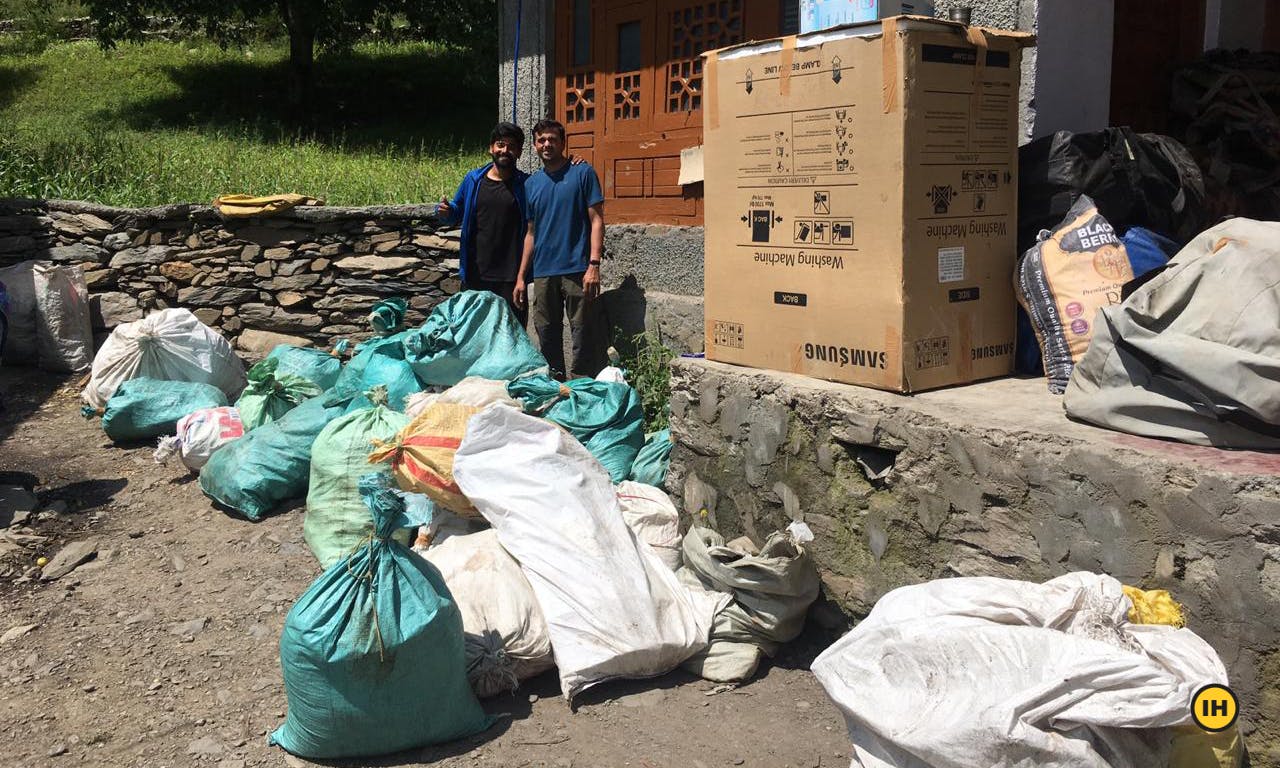 By 5.30 pm, our founder sent Indiahikes team members a decisive voice note: We were evacuating all trekkers from Kashmir
"Dear team, we are almost forcefully being evacuated from Kashmir. Gurdit has gone up to Tarsar Marsar to call back all trekkers. Similarly, Gourab and Baldev have gone to KGL to bring trekkers down. They will all be back by tomorrow, covering double distances if required.
Following that, our staff members will be moving out of the base camps with all our equipment, latest by Tuesday. Effectively, we will not be running treks next week, and most probably the entire season" he said.
Even though this was terrible news, we had no time for any emotions.
Moving trekkers to safety
Our Trek Leaders going up to KGL to bring trekkers down were already meeting with obstacles. They were not being allowed to go on the trek by army personnel.
"It took a while to convince them that we were going up only to bring trekkers down. We would reach Vishansar that night, and bring all trekkers back tomorrow," reported Gourab, who was on a mission to bring trekkers back.
While some Trek Leaders went onto the treks to call trekkers back, a few other Trek Leaders came down to Srinagar to escort trekkers safely out of the state.
"Tarsar Marsar trekkers arrived in Srinagar this afternoon. Almost all trekkers have flights tomorrow and their transport to the airport has been sorted. I am in touch with all of them except one whom I am not able to reach. The KGL batch is about to reach Srinagar and Krunal is with them to take care of things," reported Gurkirat, our Trek Leader from Srinagar.
Two teams of Tarsar Marsar trekkers and one team of KGL trekkers were yet to be evacuated. They were all still on their treks.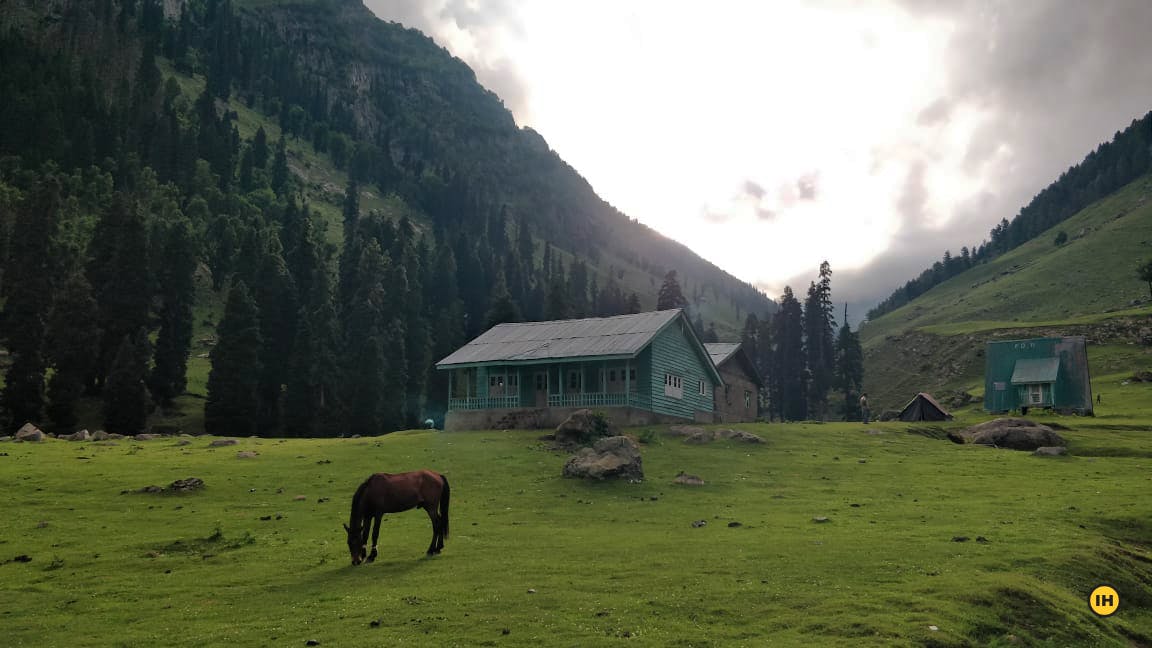 In what seemed like another world, at Manali, our teams were setting up alternate treks
Meanwhile, our Slope Manager and staff members in Manali began arranging for space and equipment to accommodate special batches of Kashmir transferred trekkers. They opened up fresh batches of the Pin Bhaba and Hampta Pass treks.
We also decided to do a recce of Deo Tibba the next day. Our documentation team briefed our Trek Leader late at night on how to document the trek.
While our Trek Leaders, Slope Managers and Trek Managers were on overdrive in the mountains, our Bangalore office was on overdrive too.
It didn't matter where we were. Everyone's minds and hearts were in Kashmir.
That evening at 9 pm, something totally uncalled for happened
"Team, there's an emergency in Aru [the base camp of Tarsar Marsar]. Policemen have gone to our base camp and have been harassing and abusing our team members. They want all our team members, equipment and a team of trekkers from Tarsar Marsar, who just arrived there, to vacate immediately.
"Ravi has been pleading with them that it's too late in the night to get everyone out of there. But they aren't listening. They want everyone to move out, and want it done immediately," said our founder's furious voice in a note.
Here's what Ravi reported: 
"There were two Sub Inspectors and two hawaldars. They barged into the hotel where our trekkers were staying and began harassing us."
"Khali karo! Samajh mein nahi aa raha hai kya? Dande chalaoon kya!"
It was already dark and Firoz ji had advised us not to move out in the dark, especially with trekkers. And here were four policemen, raising hell, forcing us to move out at night."
Ravi has been in the armed forces for many years before joining Indiahikes. Such situations are not new to him. And even he was rattled by the behaviour of the policemen.
"They came in at about 8.30pm and started shouting at us to pack and leave in 2 minutes. Harpal and Sudheer were cooking. They came in and ordered us to stop everything and leave. They weren't ready to listen to any of us," reported Meghna, our Trek Leader who was also at Aru.
"The policemen were there to stay until we left," Ravi added.
He requested to speak to the Station House Officer (SHO) at Pahalgam. The SHO hung up on him within seconds, without listening to him.
Ravi had no choice. Post 9 pm, he took 17 trekkers, 9 staff members, and 2 Trek Leaders and traveled to the dead streets of Pahalgam, to the SHO's office.
"Somehow, we convinced the SHO that we'll stay in Pahalgam, not Srinagar, and move to Srinagar early next morning. To this he finally agreed," reported Ravi, who then had to organise stay in Pahalgam for all 29 members at 11 pm. Of course, our Indiahikes connections in the town helped.
Meanwhile, the KGL rescue team had reached Vishnusar and met with the trekkers. They would leave early the next morning and reach Gagangir by evening. Similarly, the rescue team to Tarsar Marsar had already met with trekkers at Shekhawas and they would leave for Aru the next morning.
We all slept with troubled and worried minds that night.
August 4th, Sunday – Bidding goodbye to Kashmir
There was a staggering amount of movement happening in Kashmir on Sunday.
Our Whatsapp was fraught with updates from the slopes.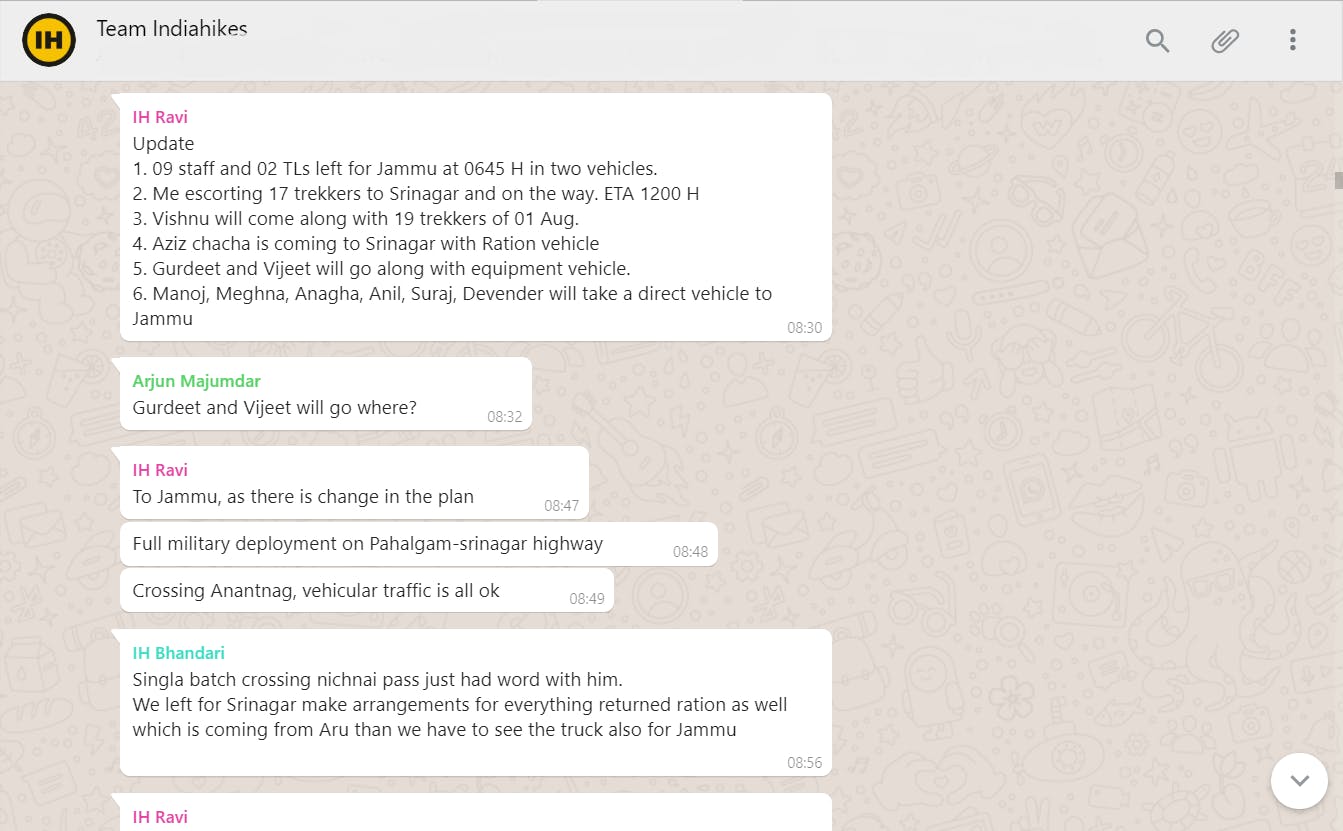 Our first task was to move trekkers to safety. It took till 1 pm, but all trekkers were back in Srinagar and given accommodation, where they could wait for their flights.
But their ordeal did not end there.
"That night, we were asked to leave our Srinagar hotel at 3 am and head to the airport," reported Vishnu, who was with the last of the trekkers in Kashmir.
They all left for the crowded airport, where they would wait for the rest of the day for their flights.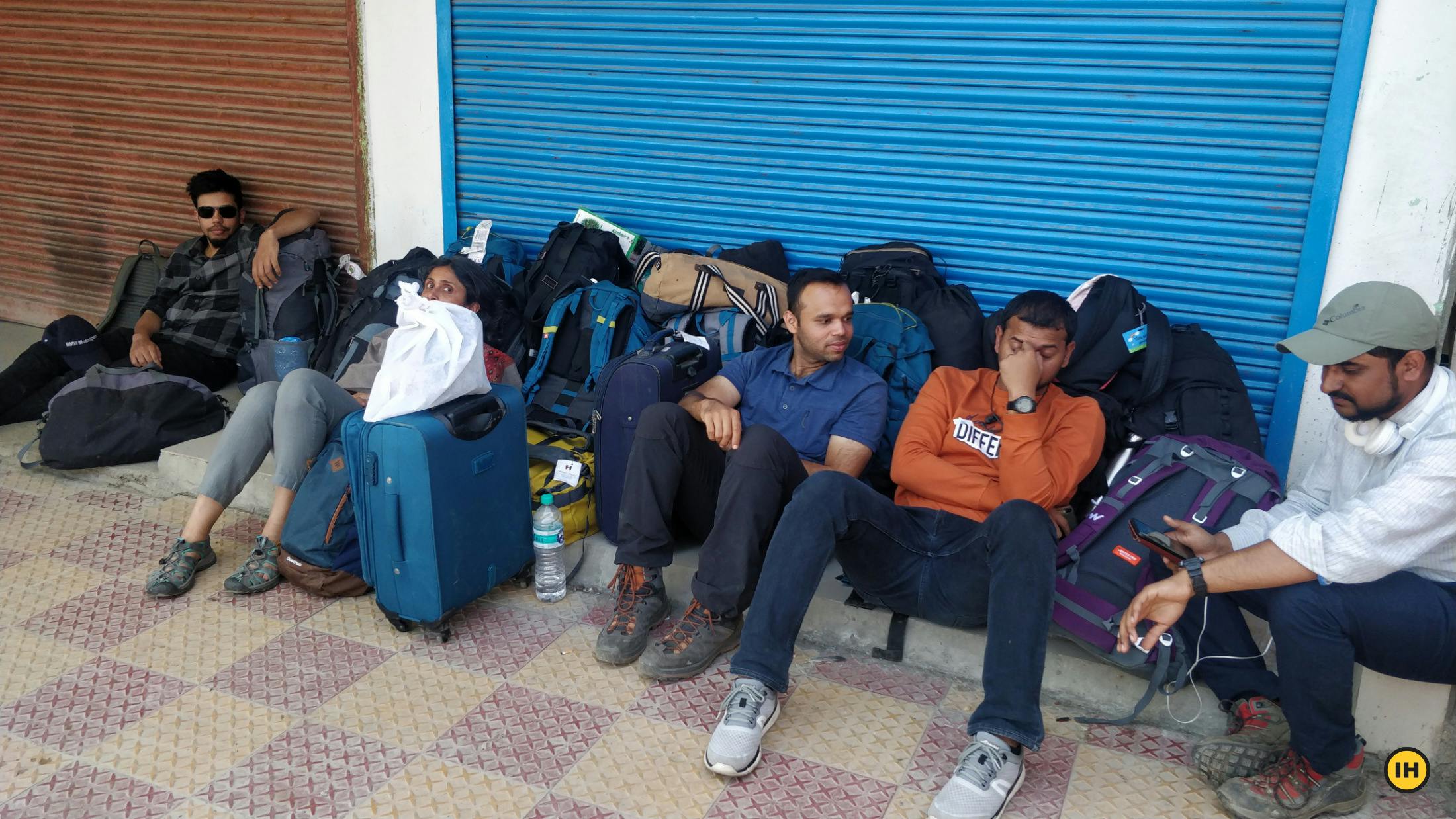 With trekkers safely evacuated, it was time for our staff and gear to move out of Kashmir
We had nearly 42 staff members stationed in Kashmir during this season.
They would leave by road to Jammu. From Jammu, a few would head to Manali via Chandigarh, the rest of them would move to Dehradun.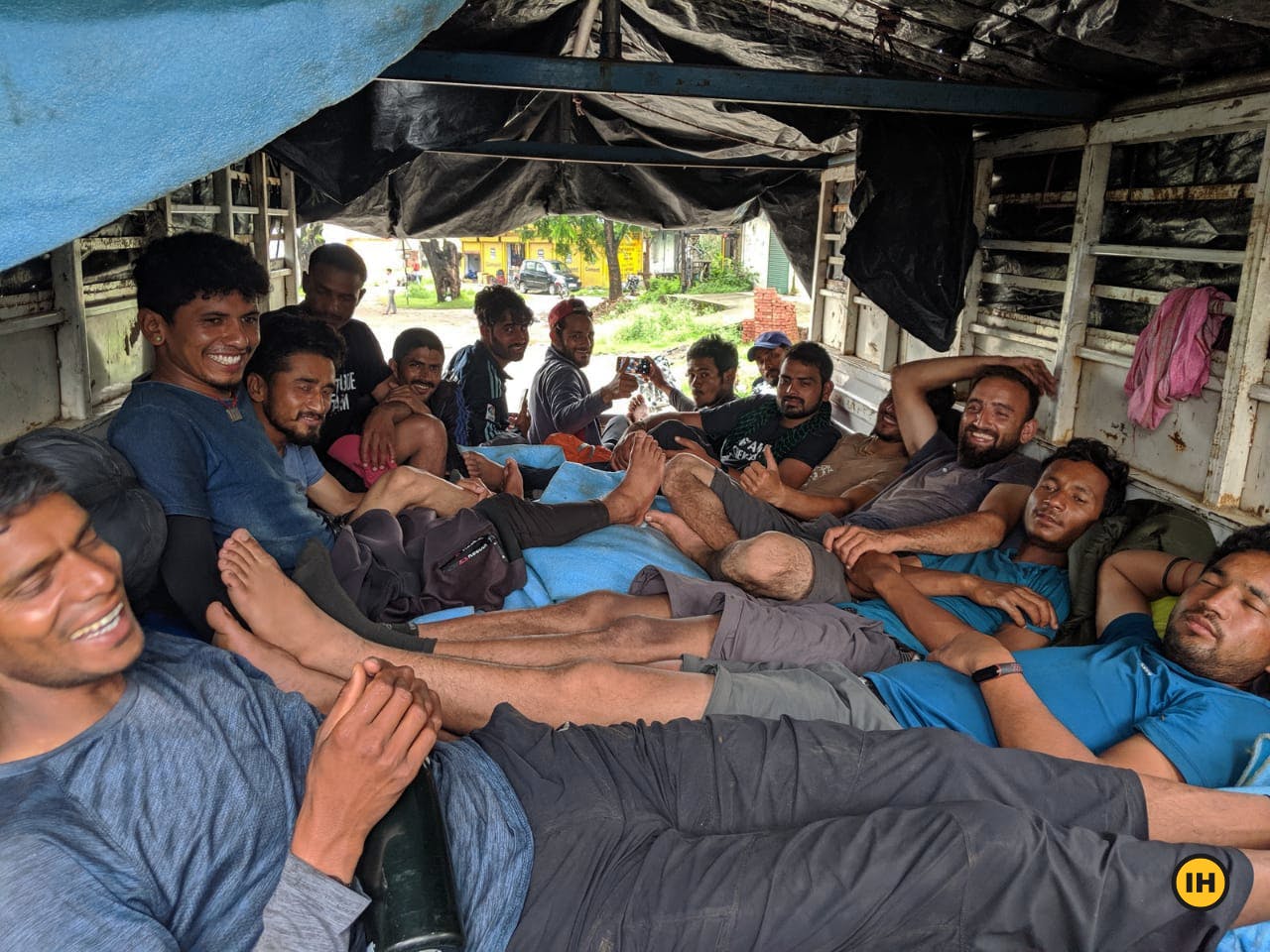 Given the clamp down in Kashmir, it was near impossible to get transport to Jammu that afternoon. Our Operations Manager, resourceful as always, managed to get a truck, in which all our staff members along with equipment could leave.
It was painful for us to see our staff members packed like sardines in the back of a truck, along with all the equipment. They had faced a nightmare over the past 48 hours, and still wouldn't get the rest they need. Relentlessly, the team worked together, had the truck loaded in an hour and left Srinagar at 10.00 pm. The team, despite the ordeal, were in good spirits for a smiling photograph.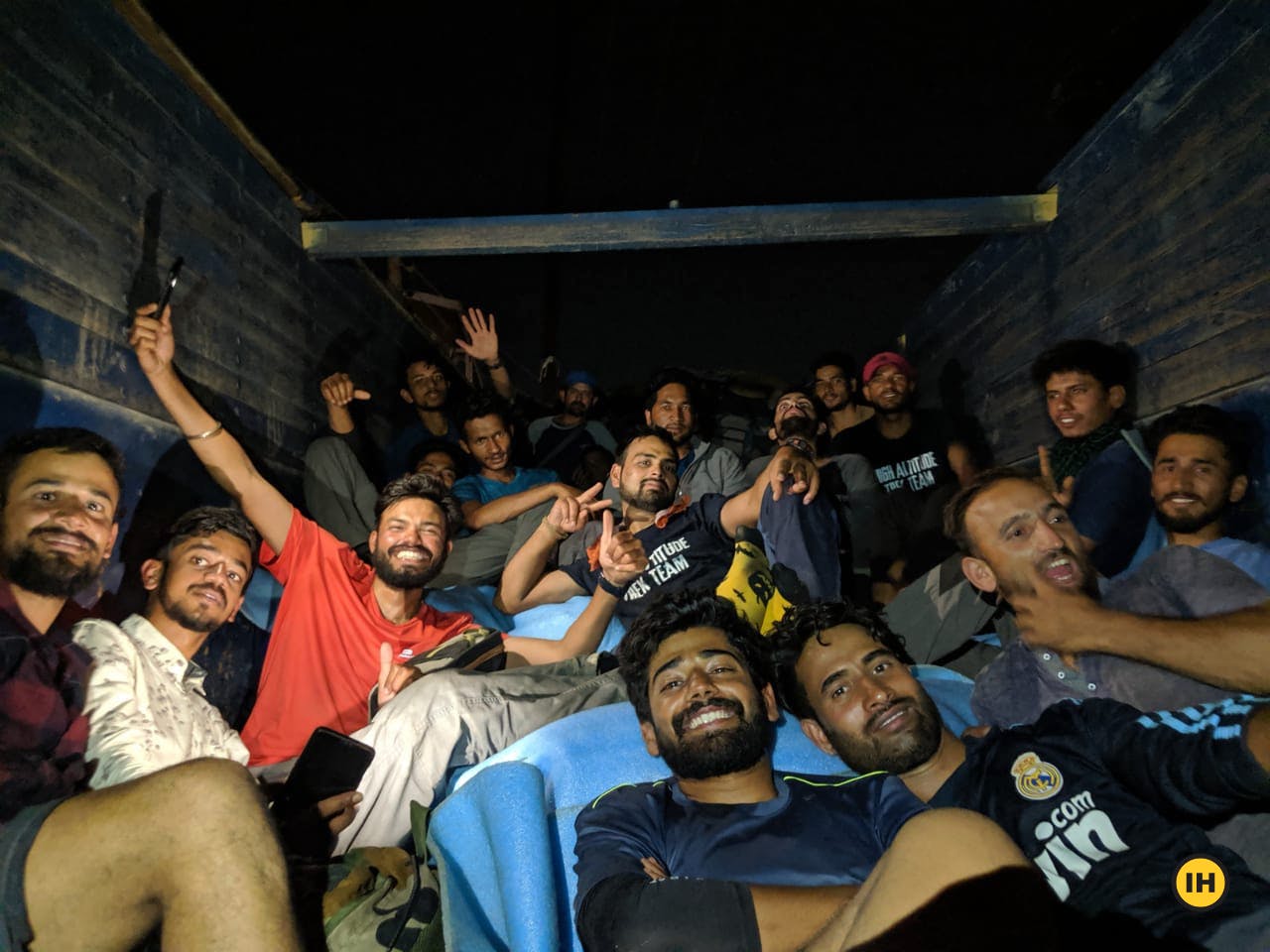 "Our tyre got punctured the next morning. We didn't know that Section 144 had been imposed in Kashmir by then. Our phones were not working. The streets were deserted. Somehow, Dushyant managed to get the vehicle fixed and we began our journey again," reported Ravi.
It took 40 hours– a back-breaking journey in the back of a truck.
But the ordeal was finally over!
"We loaded all the equipment and left Srinagar at 10 pm on Sunday. Reached Jammu on Monday by 2pm. Loaded everything in another truck and one team left in that truck for Dehradun around 7pm. 6 of us left for Chandigarh with some equipment and our own bags. Arrived at Chandigarh at 5 in the morning and right away took another bus to Manali. We reached Manali by 4 pm on Monday. With this, I think our whole team is safely out of J&K right now. Over and out!" reported Trek Leader Krunal.
So that's the story of how we evacuated 162 team members from Kashmir
It started on Friday evening with an advisory.
Within just 48 hours, all hell broke loose, caused chaos, instilled fear and resulted in an abrupt end for the Kashmir season.
Trekkers are still in the process of replanning their travel and rescheduling their flights. We are glad that most of them are keeping up their spirit of trekking. They are headed to different trekking trails.
On another note, our Trek Coordinators have only good things to say about our Kashmir trekkers — "They have been extremely cooperative under these dire circumstances. It's not easy to keep calm and think straight in such situations and all our trekkers have done that," says Suhas.
Our office team is still on its toes, helping out every trekker personally, helping them make decisions, accommodating them in any way possible.
The only light at the end of this tunnel is that there was no terror threat. We are hopeful that J&K will be safer for tourists when we go back there next year.
But for the rest of the year, we'll dearly miss the mountains of Kashmir — the lakes, the meadows, the flowers, the little sheep. Ghulam chacha, Aziz miya, and all other people of Kashmir. Our thoughts are with them.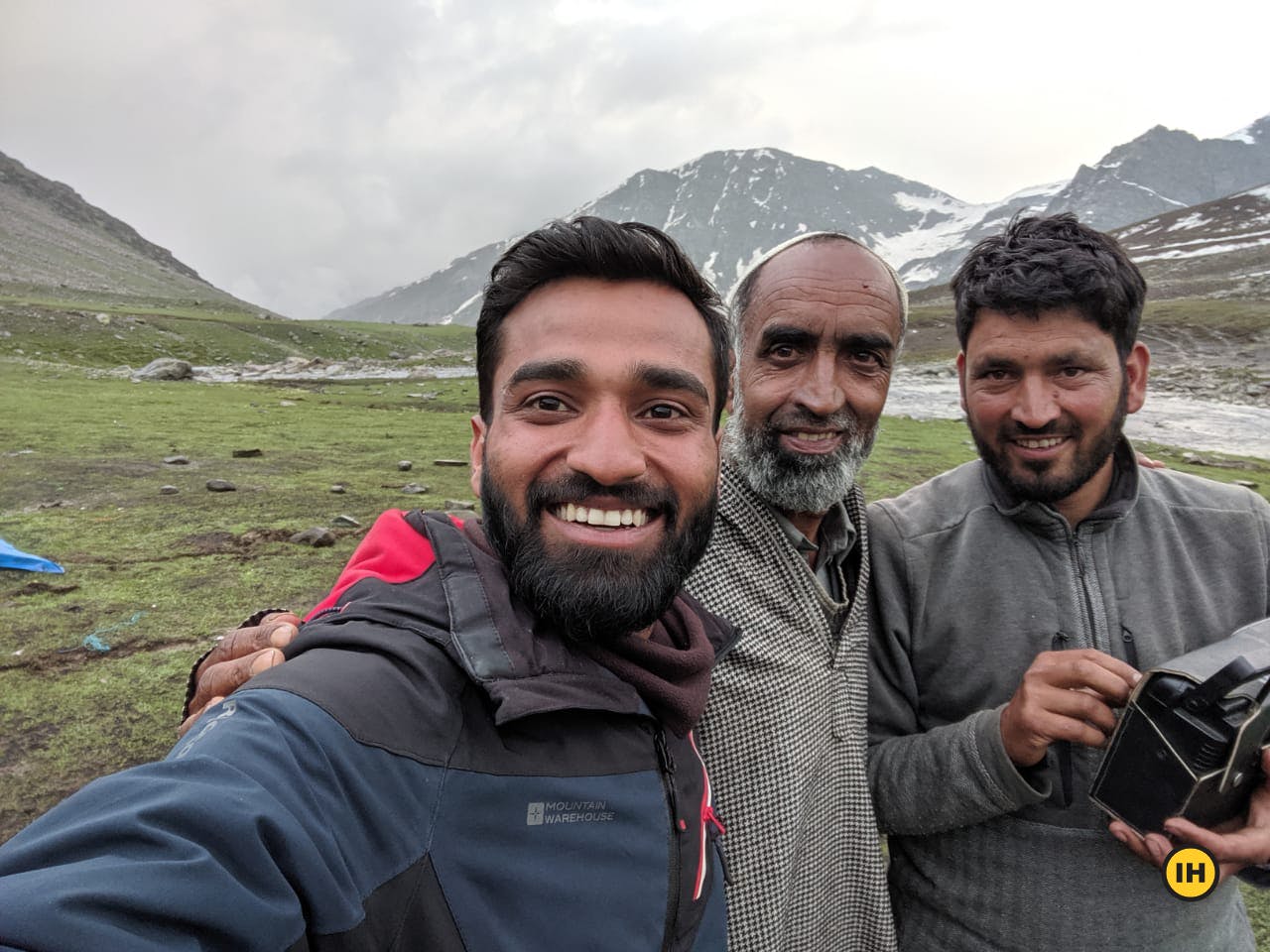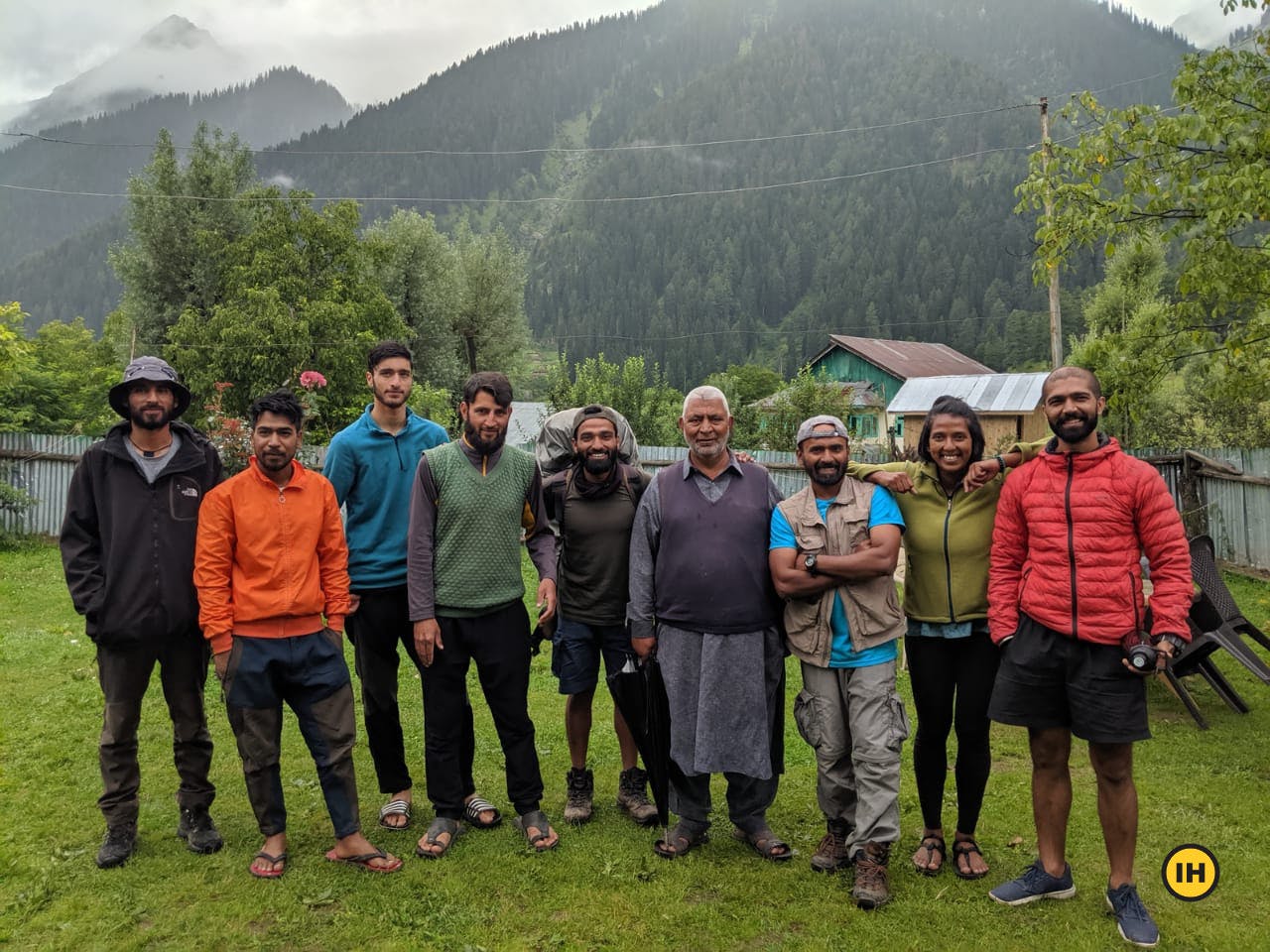 The toughest part of it all
Some of our Trek Leaders have been reflecting on the toughest part of the 48 hours.
"To see Ghulam chacha and family cry was the toughest part for me," shares Meghna, who spent the month of July on the Tarsar Marsar slope.
"Leaving Kashmir so soon was painful," says Krunal Patel.
"Nothing was easy in the given circumstances. Keeping all the emotions aside, arranging accommodation for the trekkers, their exit plan discussion, arranging truck for the exit, assembling, organizing equipment from one vehicle to another. Punctilious job by Bhandari ji, Dushyant Bhai, Ravi and everyone else involved," says Devang Thapliyal.
"48 hours of continuous struggle, so many situations to handle, this team held each other's hands and kept moving on. Wrapping up slopes overnight, communication to teams who were on the trek, taking care of each other, loading unloading in seconds with full power, handling each and every difficult situation with calmness and smiles, LP truck nights with so much fun, Dushyant paaji, Ravi and Bhandari's speech after every task completed, holding ground sheet together when it started raining and so many stories to tell. Proud to be a part of the team," says Himanshu Singla.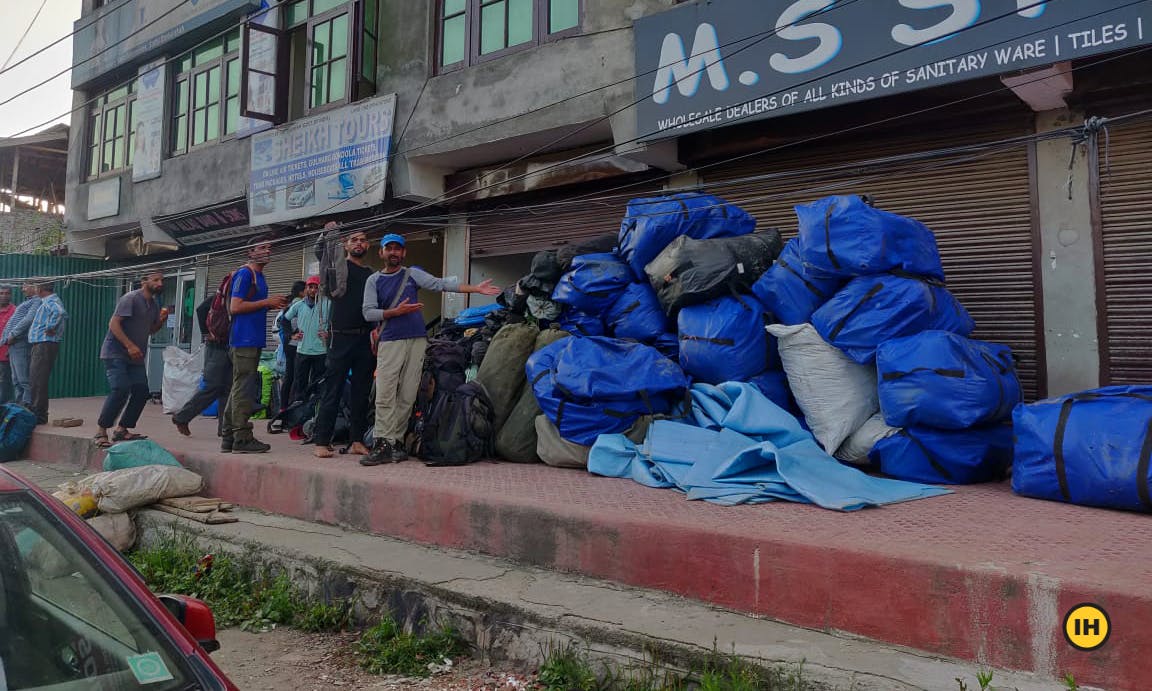 A final note from Dushyant, the head of the Trek Leaders' Team
"Today all the team members from Kashmir valley reached their respective places safely.
And, while I was sitting in the bus, I was thinking about what had happened in the past 3 days in the valley, what we did and what is it that we are even working for?
I am writing a small note for all the team members for the same.
All of us love trekking in the Himalayas and at Indiahikes we are trying to define the future of trekking. This is something that we are constantly doing.
Now, what defines Indiahikes are the values and the culture that we have.
In this crisis situation, what happened recently in Kashmir, I experienced what we stand for and nobody would deny, we all stood together as one.
Planning was done, changes were made, messages were passed, coordination was done, timely decisions were taken and all of it, all of it was done together as one.
And this wouldn't have been possible without strong support from the team members sitting in Bangalore office. Sharing updates with trekkers, answering questions and addressing concerns non-stop, replying to worried family and friends must have been a task which is still going on.
This journey wasn't easy for any team member but all of us sailed through this situation safely within safe time period. This is something we stand for and we will continue to do the same in future as well.
A big shout out for each team member (TC, TL, Content, GT and ops team, Manish ji, Arjun and Sandhya) in playing a crucial role in ensuring the exit of trekkers safely and handling endless requests from trekkers and preparing them for the next steps. Great efforts everyone!!"
Sign up for our much loved Weekly Mailer
We have terrific trekking tips, trek updates and trek talks to look forward to